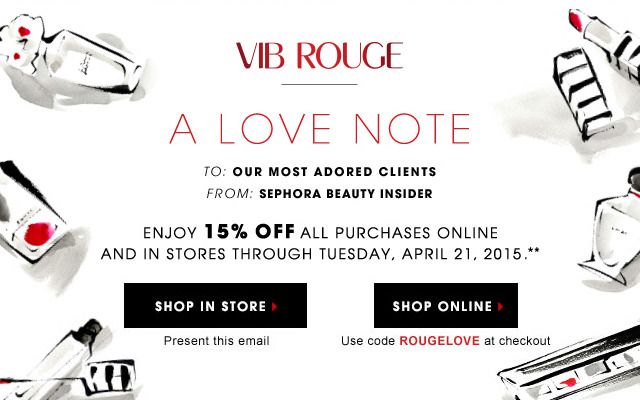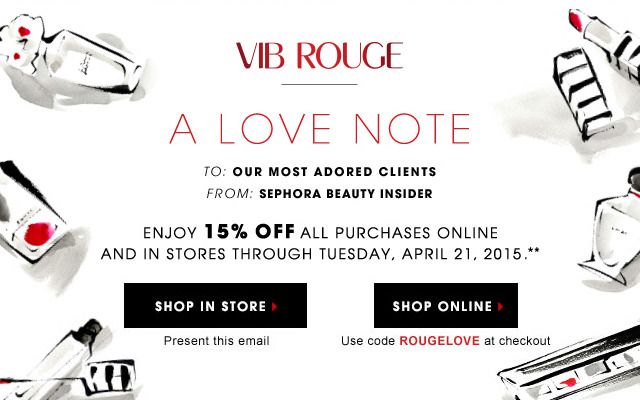 Just as I spring cleaned my apartment, in particular, my beauty collection, I got this email from Sephora basically saying
Hey Rica, we got a 15% discount for you! I know you want more beauty products...
I couldn't passed on this promo, so naturally, I made a trip to Sephora the day the sale started for VIB Rouges (shamefully, I'm still a Rouge) and browse through Sephora.ca.  After a week, I have finally gotten everything.  From old favourites to new purchases, here's my, again, not-so-small haul...