And the One Week WOTD Challenge Continue... Day 2
Was there even a WOTD challenge? Probably not. But I said on Twitter that I would like to try to do this every day for one week and see if I can keep up lol. Anyway, here's the choice of bracelet today: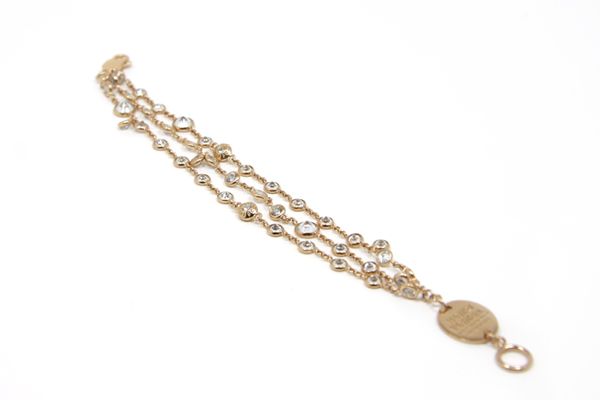 Henri Bendel Uptown 3 Row Bracelet in Rose Gold
I got this bracelet from
Henri Bendel
while I was in LA, and it's called the
Uptown 3-Row Bracelet
. I have no idea how uptown it is, but man, I'm obsessed with this brand now. Every week, I will check if they have new items, or if the pieces that I have looked at in stores are still in stock... So, thank goodness that they don't have a store in Canada, or else I might go broke lol.
Henri Bendel Uptown 3 Row Bracelet in Rose Gold
I know in the picture it seems more golden than Rose Gold, but I'm pretty sure it's rose gold because the tag said so lol. And here's how it looks like on my hand...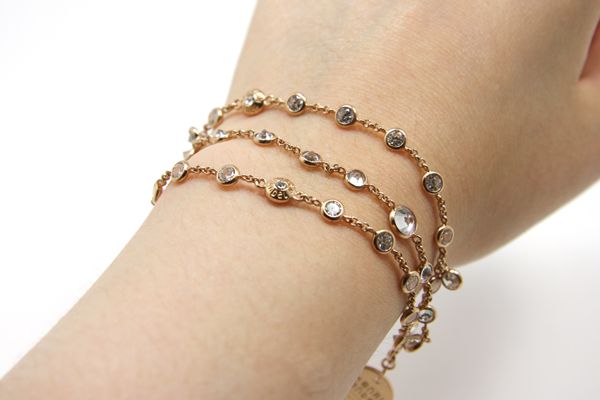 Simple, I know, but I like how it's one bracelet but looks like 3 =P. While I was in the store, I also picked up the
Bendel Bow Ring
that I happened to be wearing it quite often...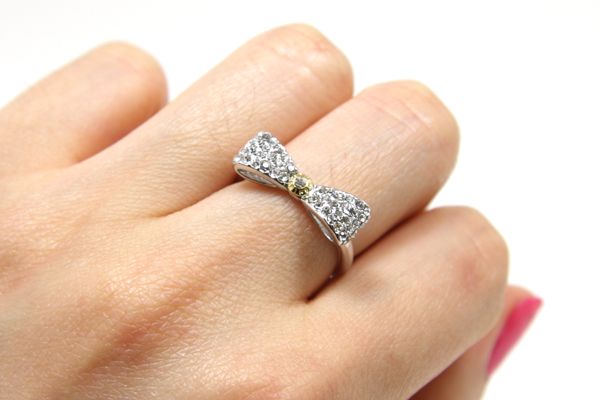 Henri Bendel Bendel Bow Ring
As you can tell, these are very sparkly, but I'd still wear them together because I don't mind a little bit more bling.
Anyway, what's on your wrists today? Let me know!
x Rica