So I went to IMATS LA 2012... and I'm still excited about it =D
July 2, 2012
• Alcone, bdellium tools, Dinair, Eylure, IMATS, IMATS LA, MUD, Naimie's, Naked Cosmetics, OCC, Royal and Langnickel, Shany, Sigma, Skindanavia, Too Faced, Urban Decay, Velour Lashes, Violent Lips, Young Blood
Awesome makeup creation at IMATS
I'm back with an IMATS LA experience post as promised! I went with a few of my good friends Jessica, Stacey, and Pascale. We have been planning for this trip since the beginning of the year and it was well worth it! To be honest, I expected this event to be HUGE and overwhelming, but it was not like that. It was still a huge venue, but because of how spacious it was and how they controlled the traffic. It was actually pretty comfortable to walk around. I did not feel suffocated at all even with the amount of people there. There were so much to see that I think if I had more time, I would go on both days! I had such an amazing time that I know I have to go back, and hopefully, sometime soon!
On to my actual day at IMATS, when we first arrived in Pasadena, Stacey suggested that we go pick up out tickets in advance to avoid the line at the venue. Let me reiterate: best decision ever (I said that like 5 times on Saturday lol)... and thank you, Stacey! It really got us in so fast that we did not need to line up at all. Since we got inside at around 8:30am, there was not a huge crowd, yet. We were able to quickly shopped around at the places that we want to go to (e.g. Nigel Beauty Emporium, bdellium tools, NYX, Urban Decay, Naimie, etc.). After we checked most of the things off our shopping list, we started browsing to look at vendors that are only in IMATS LA.
The bdellium tools guys are super nice! They remember you if you interacted with them on twitter. That's great customer service!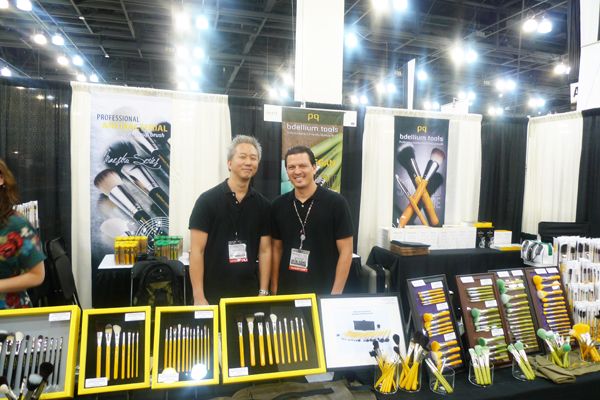 On my list: say hi to Edward and Daniel at bdellium tools and get some more brushes XD
AWESOME 3D makeup at Dinair! I wish my camera has 3D glasses on to show you how cool it was!
Young Blood Cosmetics... Can't believe I forgot to get some foundation to try >////<
The Naimie's booth(S) were huge... They have about half an aisle! If you are going to IMATS, make sure to check them out because some brands like Bobbi Brown, Cover FX, and smashbox were having 40% off!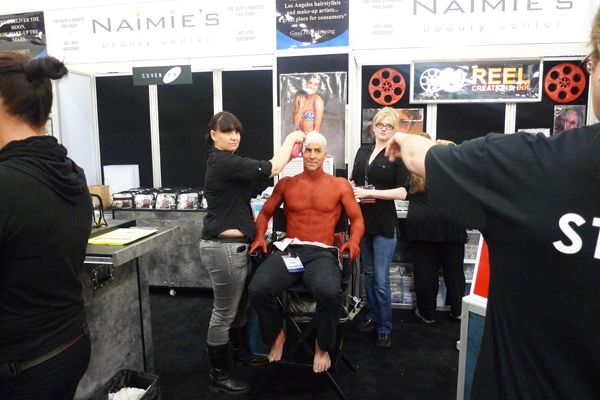 The OCC booth is always pretty to look at... I mean all the pigments and liptars... urghhh... I want them all!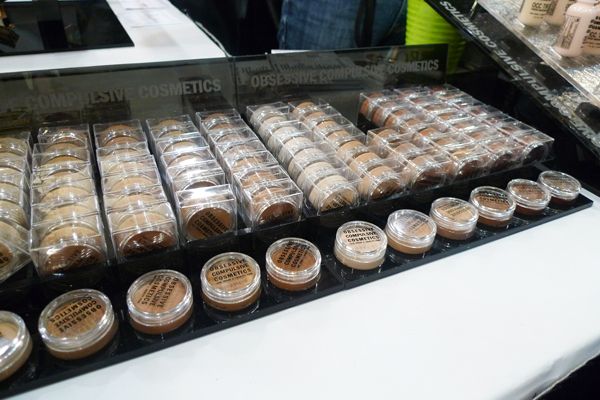 *NEW* OCC Conceal
OCC Loose Pigments
OCC Lip Tars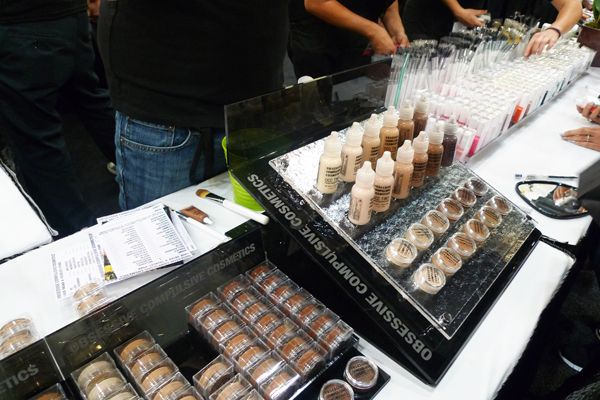 OCC Tint and OCC Conceal
Not so much a newbie but it's their first time selling products at IMATS, Sigma was off to a great start. By the end of Saturday, most of the stuff was gone.
Sigma Beauty was packed!
That's about the entire inventory that they have left by the end of the first day of IMATS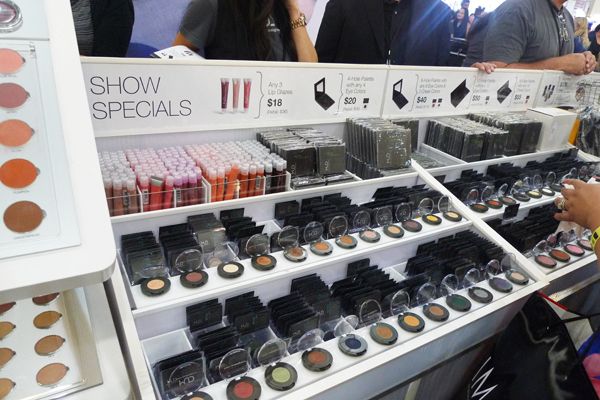 Make-up Desginery aka MUD
I will try some... One day!
I got myself some Violent Lips for my gig in the fall... Can't wait to glam up LOL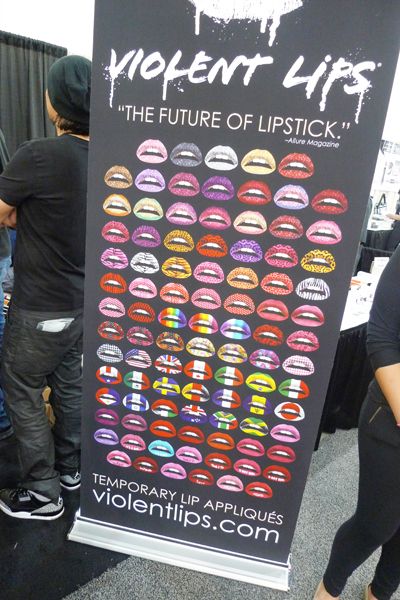 Look at their lips!
Naked Cosmetics was again a hit. I finally got my hands on the Twilight pigment stack! I think I might get more at next IMATS...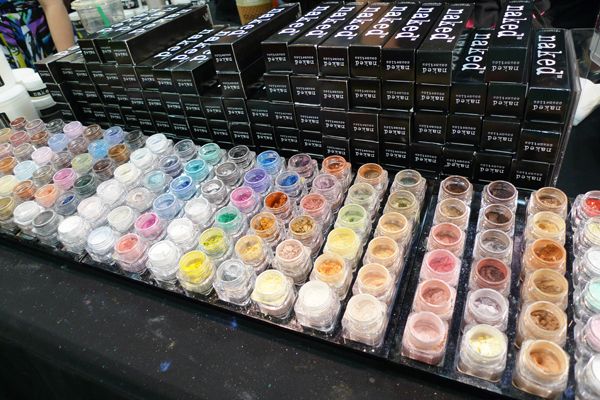 Loose Pigment Galore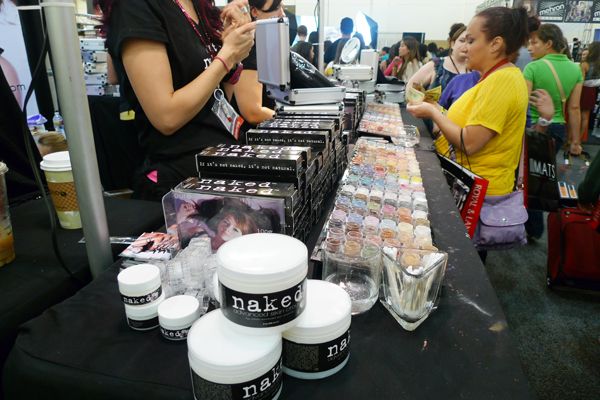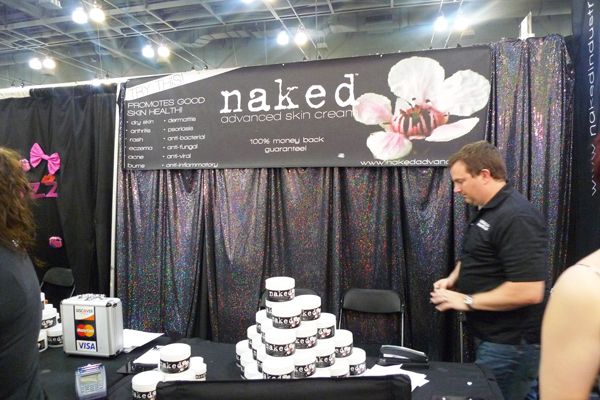 Naked Advance Skin Cream that me and my boyfriend used as body cream in the Winter =)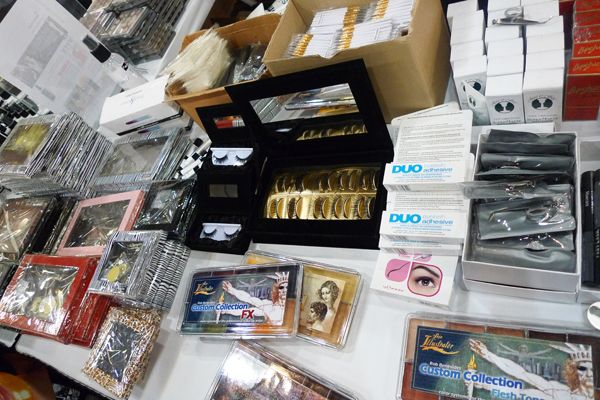 Alcone Beauty Supply
look at these palette hand cuff and ring cuff... ingenious!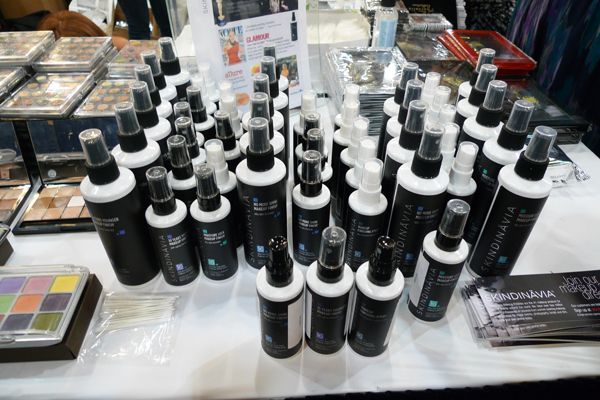 Alcone carries Skindanavia Spray... Heck Yes!!! I'm gonna get more at IMATS Toronto
Of course, I had to visit Velour Lashes to show them some hometown love =)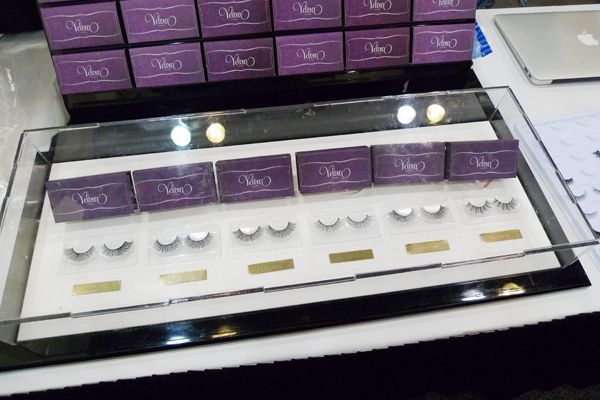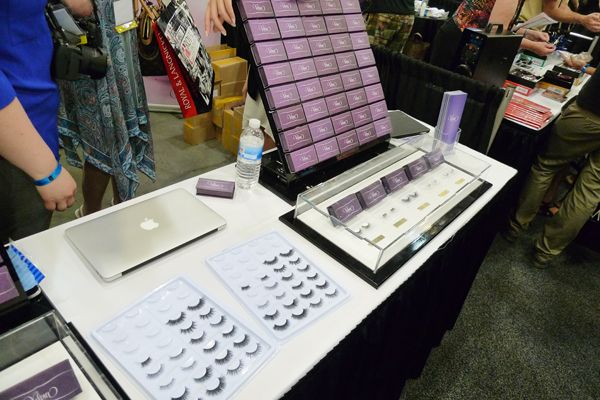 This, this, this, and that please XD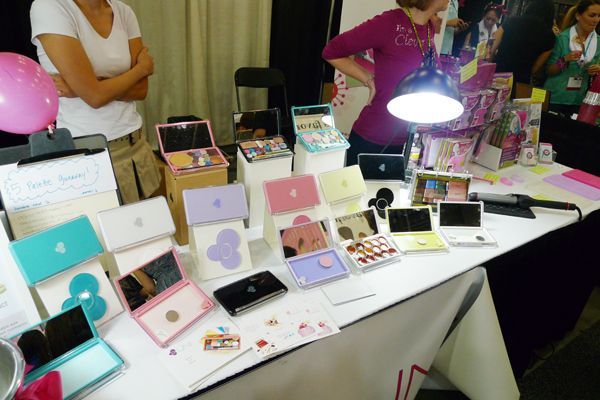 The newly revamped UNII Palette
Catching a break mid-day and getting some hot dogs and burgers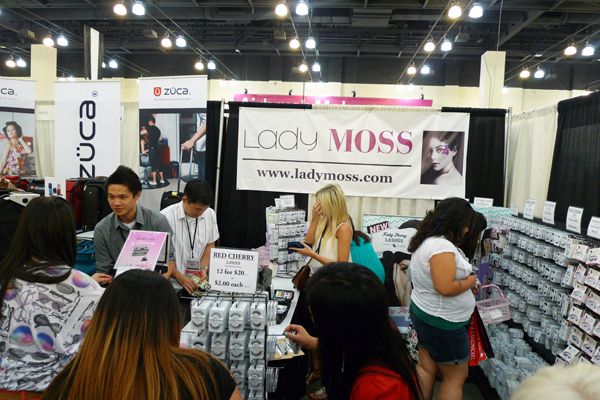 Lady Moss sells Red Cherry and Eylure Lashes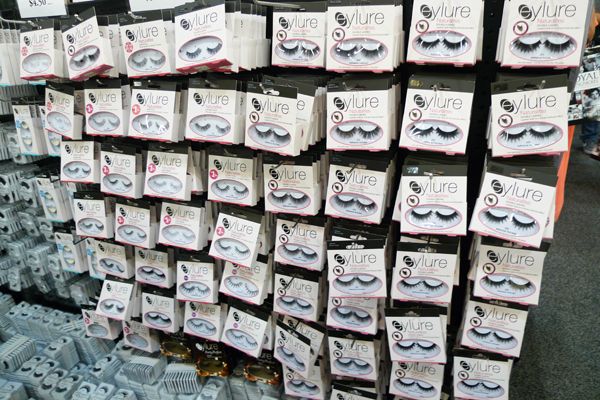 I have heard so many good things about eylure lashes
Katy Perry Lashes by Eylure
zuca
Nail Wraps for both finger nails and toe nails... Maybe I should have gotten some
Too Faced Cosmetics
Too Faced Cosmetics
Awesome display at Shany Cosmetics... Look at the size of the brush and eyeshadows!
And they are real too!!!!!!
So glad that we headed to Urban Decay at the beginning because everything was 40% off! SCORED!!! By the end of the day, most of the good stuff is gone... You can imagine why...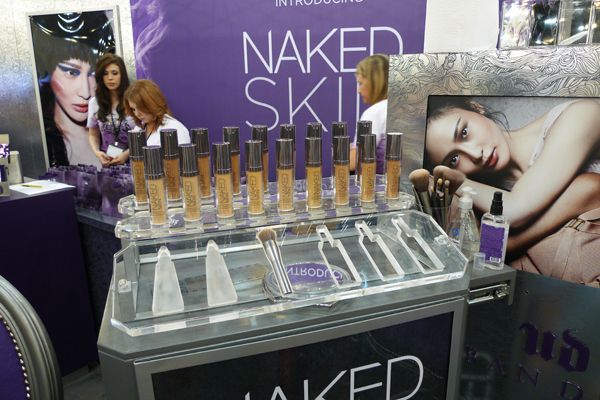 New Naked Skin Foundation by Urban Decay... VERY interesting!
Just look at the crowd...
Royal and Langnickel is again one of the main sponsors of IMATS LA... There are just so many selections!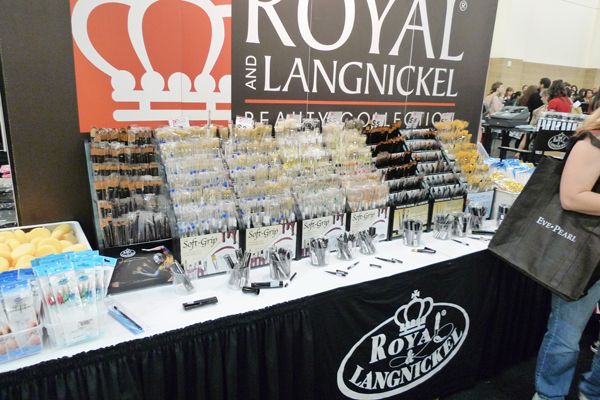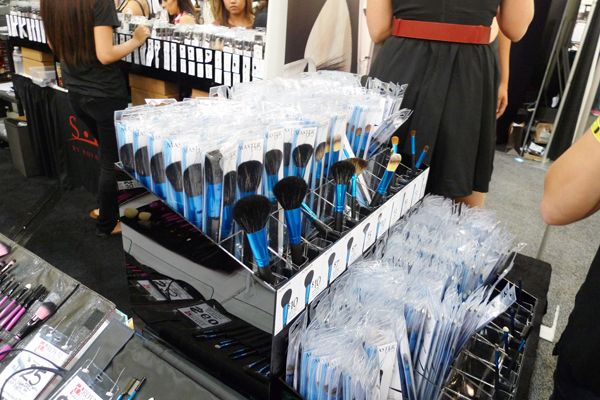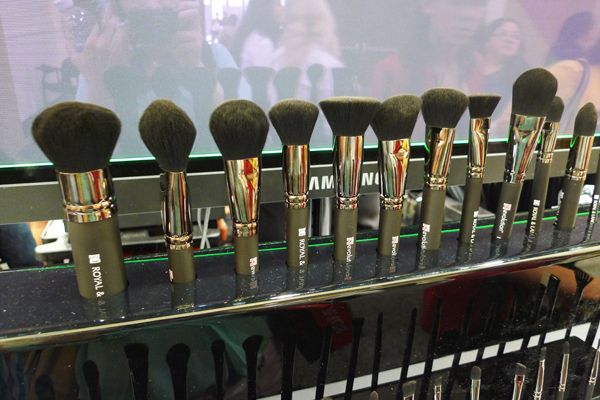 [R]evolution face brushes... They are REALLY soft!
[R]evolution eye brushes...
The Silk line brush sets... I recommend the silk green one!
More brushes!
Beside vendors, we also got to see a lot of creative and talented makeup artists and special FX specialists working their magic at IMATS. There's even a second room for special FX and student competition!
Awesome body art at MAC Pro
More awesome body arts at MAKE UP FOR EVER
Now we enter to Hall 2 aka the Makeup Museum!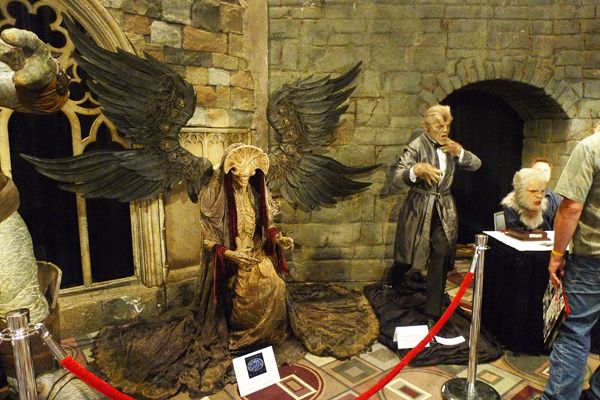 Look at these figures... all by Mike Hill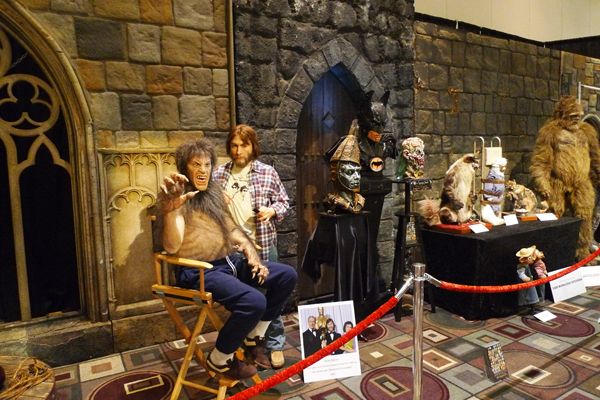 This stuff is unreallll... all by Mike Hill
Mike Hill, one of his master piece, and me
The Exorcist Girl was the awesomest! by Mike Hill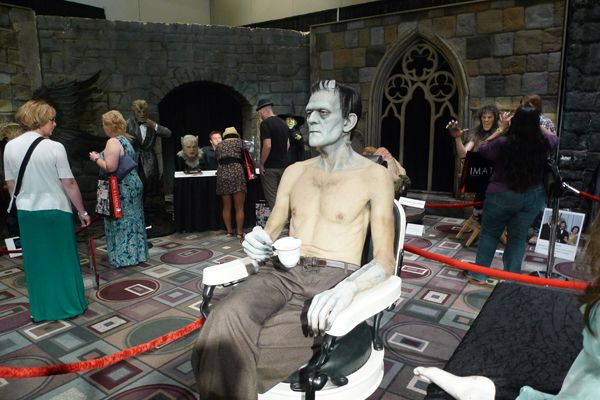 This is second awesomest lol... by Mike Hill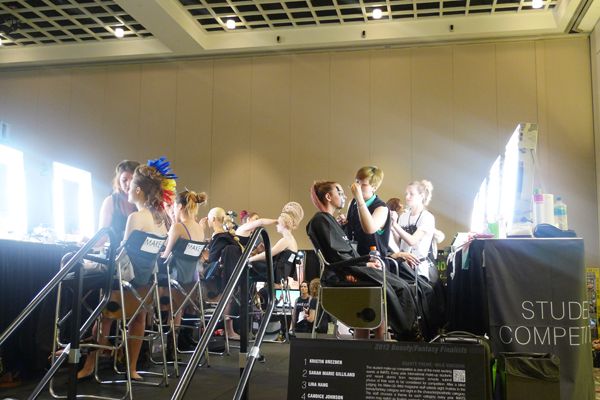 Student Competition with minimal distraction, hurray!
Zombie head and Gel Blood...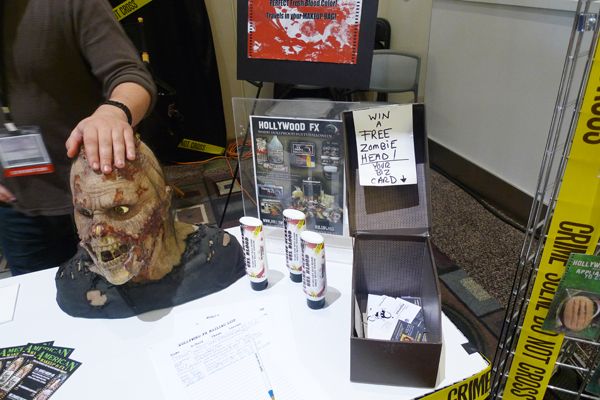 Again... thanks... but no thanks!
All clay! We asked the creator what he is making... he said he doesn't know LOL
I also met a lot of amazing people at IMATS! Here are some of the pictures: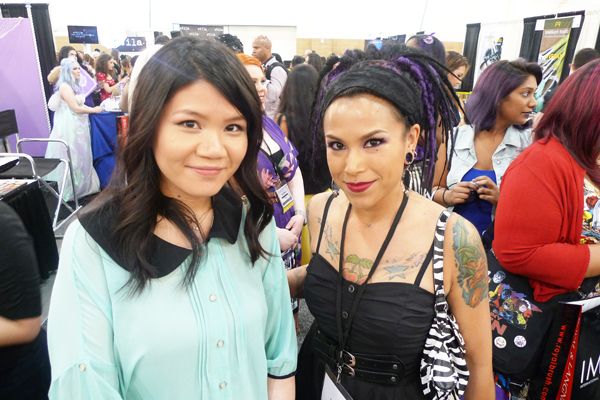 Me and the talented Heather from Sokolum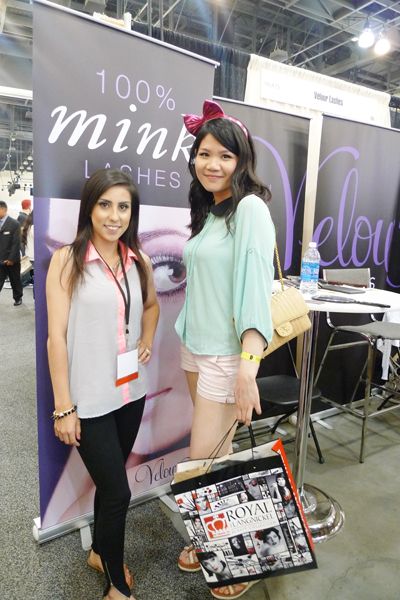 Cristina, who helped me applied my Velour Lashes... Thanks girl!
Finally got to meet Steph from CityAndMakeup... hung out with her for a few hours... jealous? lol
On my way out I met Tanya and Jim... Adorable Couple!
Nikki was just so much fun!!!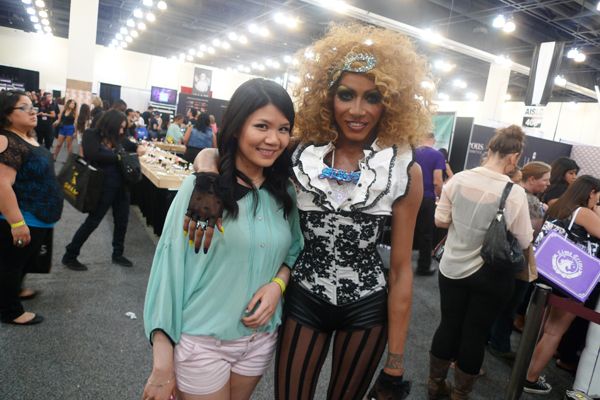 Went back inside to meet Josh as Misty Maven
Check out my LA buddies and all of the amazing people that I have met!
Beauty Bloggers:
Jessica and Pascale - Beautezine.com
Sandra - Mom's Makeup StashMandy - PrettyMaking.com
Dawn - MakeupbySiryn.com
YouTube Beauty Gurus / Beauty Vloggers:
Stacey - StaceyBrennan
Steph - CityAndMakeup
Heather - Sokolum79
Tracy and Stefanie - EleventhGorgeous
Tanya Burr - Pixi2woo
Nikki - NikkiPhillippiElessa - Pursebuzz.com and Pursebuzz on YT
Marlena - MakeUpGeek
Bethany - iwanted2c1video
Sam - Saaammage
Toby - MakeUpByToby
IMATS LA was such a great experience for me. I got a chance to meet a lot of new people who share the same passion. I also got to hang out with my girls for the weekend. If you are debating if you should go, I can assure you that it will be worth it... well, as long as you love makeup lol.
Will I go back? YES! But probably not the coming one because they have made changes to the IMATS schedule that IMATS LA will now be in January, where IMATS London will not happen until June 2013. So, it is kind of soon to go to California again in 6 months. I might be going to the one in New York City in April 2013, but that's too soon to say as well... Regardless, IMATS Toronto is coming in less than 5 months! And that will be an event that I wouldn't miss!
x Rica