Sometimes less is more, especially when you have an important date... WOTD Day 4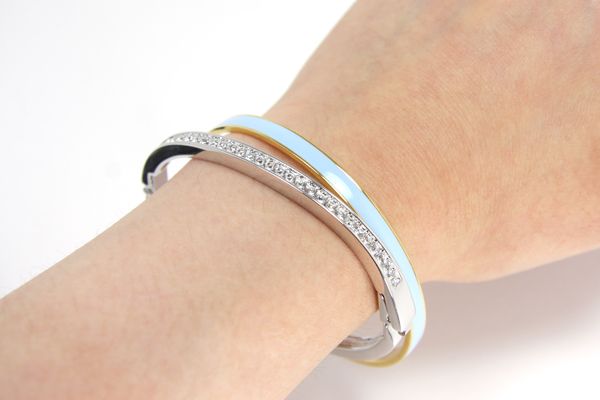 The bangle with crystal shown here is from
Swarovski
. It was a gift from my aunt, so I don't even know when this came out. It was sitting in her drawer for too long, so she handed it down to me =). Well, I'm just going to put it to use then! This bangle is quite small, even for my small wrists. So I have to be careful when I put it on because it can pinch your skin, just like the first time my aunt put it on my wrist =.="... So if you're buying similar things from Swarovski, make sure to take your time putting it on! I'm pairing it with a J.Crew bangle that was shown in my yesterday's WOTD.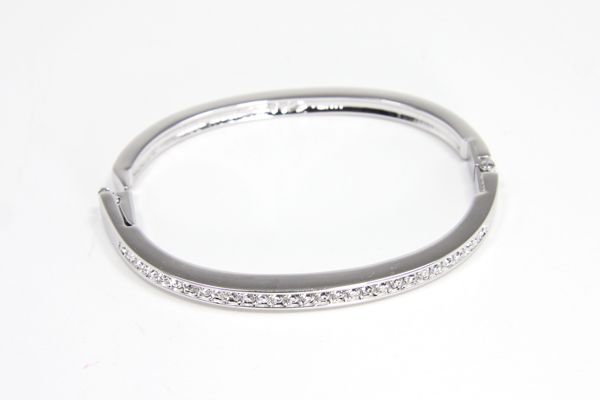 Now, this might seem a little boring, so let's take a look what other jewelery that I have prepared for my important night...
I'm a dainty jewelery person, especially when it comes to necklaces. So this double star necklace (non-detachable) that I got from
Taiwan Wufenpu Night Market
is right up my alley!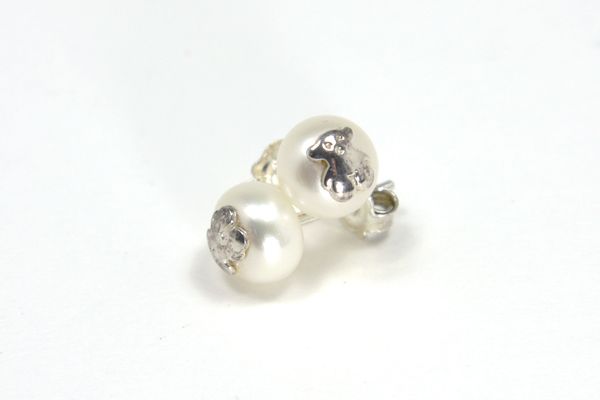 To fit my dainty, simple kind of theme, I'm wearing these pearl earrings from
Tous
. I love that little detail that the Tous bear is on the pearl. Even the earring backs are of bear shape, how cute! A little random fact about me, I like bears <3.
To finish it off, I'm wearing my most worn rings for the past year. It was a mock-Twilight Bella engagement ring from
Emitations
. It's surprisingly small when I saw it in person, but it still look pretty great (nothing light the gorgeous ring Edward gave Bella though). I like to wear it on my index finger simply because it's too big for other fingers lol.
So that's me trying to keep things simple. It's still sparkly, but I assure you it's not like in-your-face sparkly. Let's see if the dress I'm wearing tonight will go with these jewelery =P.
x Rica