When dainty things come together... One Week of WOTD #3
Most of my jewelery are quite dainty... ya... it might not seem like that especially for the first WOTD I did, but trust me, more often than not, I am drawn to smaller jewelery instead of some in-your-face bold ones. But even so, I like to pile them on, if not they'll feel lonely LOL.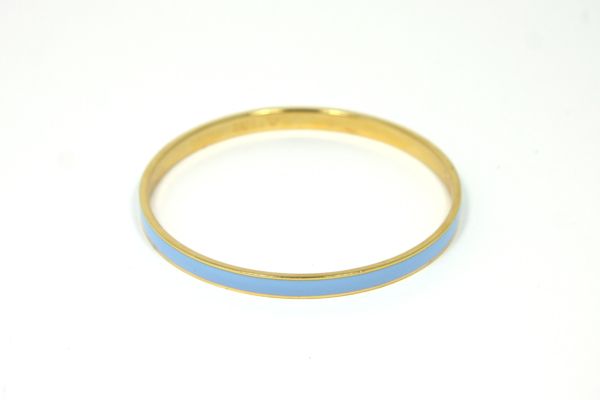 Since about 20% of my wardrobe is blue in colour, this
J.Crew
light blue bangle works perfect for most work days. And I'm also going to put my new white
Shamballa bracelet
(
similar here
), which is also from J.Crew that I got with the light blue bangle just a couple days ago. I actually bought the white one, along with my turquoise bead/rhinestone one two months ago, but return it because I couldn't justify getting both at one go. When I went to J.Crew last weekend, they were having an extra 30% off sale, so I went at a great timing! XD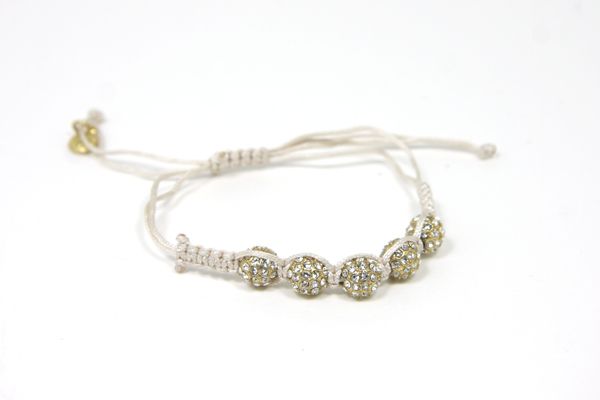 And since it doesn't seem too put together, I'm just going to wear my
Henri Bendel Uptown 3-Row Bracelet
(
exact here
) again. So here's today's Wrist of the Day...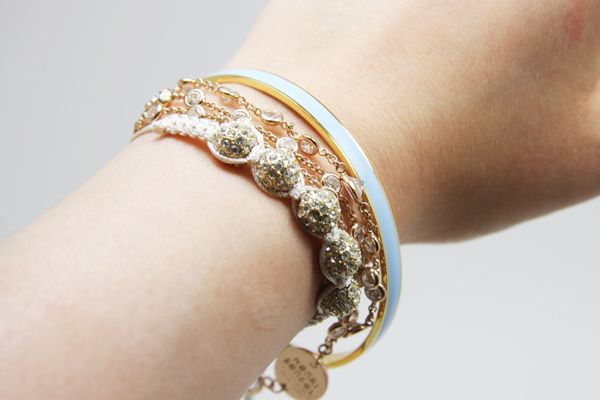 I'm still having fun wearing different bracelets... It makes me think of different way to put my jewelery collection into use. As a Mathie, I know exactly how many possible ways I could combine my bracelets, but how many will actually work, that's a different question.
How do you make you bracelets combinations work for you? Do you usually wear the same combo over and over again? Or do you like it pair it differently every time? I would love to learn some tips and tricks! Let me know!
x Rica