Wrist of the Day is a New Thing and Here's Mine
My current stash of bracelets overload =P
Summer's in and the heat wave just keep coming in Toronto. We no longer need to cover our skin with sweaters or cardigans because the weather is just not letting us do so. With slightly more exposed skin, I like it cover it up with something else...
Jewelery
! I find myself wear more bracelets and bangles during the Summer simply because my arms feel too empty. On top of that, accessorizing is a great way to spice up your outfit. If you haven't notice already, it seems like there is a new thing called "
W
rist
O
f
T
he
D
ay" going on on Twitter, Instagram, and the blogosphere... So today, I want to show you one of my current favourite pairings...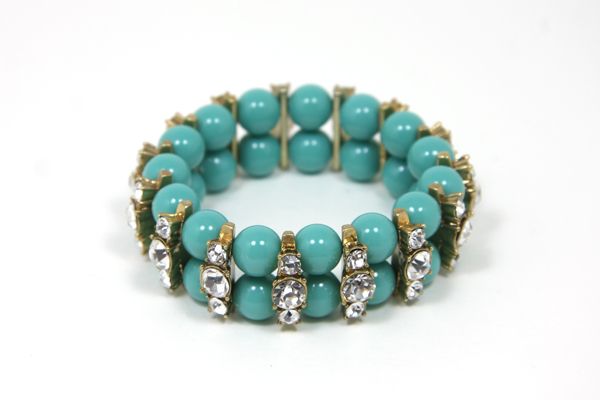 One of my favourite pairings of the moment consists of the following two. First from J.Crew, a turquoise bracelet I got two months ago. I got a little happy when I found out the lovely Fleur from FleurDeForce has the same one =)... hehe..
If I want to buy some jewelery, Forever 21 is always the first place I would have in mind, because they have a huge variety of selection and, not to mention, they are quite affordable. I got the set of three pink bangles while I was in LA and I believe it was a little bit over $10
More than often, I like to pair jewelery with each other depending on the outfit that I'm sporting and my mood of the day. So I came up with the following combination...
J.Crew Turquoise Bracelet and Forever 21 Hot Pink&Gold Bangle x1
So I have done it, my first WOTD on my blog (I do post some on my Instagram @eeenricaaa). Anyway, how do you like to wear your jewelery? Where do you usually buy yours? I would love some recommendations for more pairing ideas! Let me know!
x Rica