Almay Playfully Pretty Tea Party: 2013 Spring/Summer Product Launch
April 26, 2013
• Almay, Beauty, Drugstore, Events, Eyes, Face, Lips, Makeup, Media Coverage, News, Product Launch
Earlier this week I had the chance to attend the Almay Playfully Pretty Tea Party. It was a lovely event on a lovely sunny day, perfect Spring day to have a tea party!
Tea party with Liquid Lip Balm
Beautiful cups and plates ALL THE WAY from England!
One main theme about this event is Mother's Day. Almay has partnered up with their current spokemodel Kate Hudson, as well as her mother, Goldie Hawn. The award winning actresses mother-and-daughter-duo is the face of this special campaign feature their intense i-color line. They have a mother-daughter makeup and makeover station to celebrate this special occasion.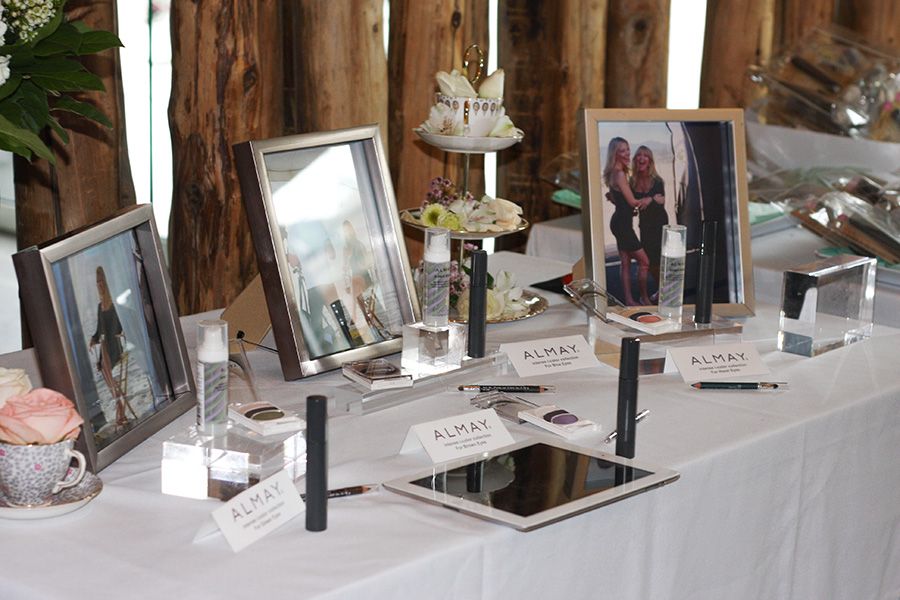 Almay Mother's Day Campaign
Intense i-color collection for Hazel Eyes
The intense i-color line is designed for making your eye colour pop, no matter if they are blue, green, brown or hazel! All the eye products as well as their smart shade primer were launched earlier this year and they are available in store now:
smart shade perfect & correct primer: a two-toned primer that counteracts redness and brightens your skin, as well as prepping your face with a lightweight silky surface for your face makeup (true story)
intense i-color Bold Nudes: silky powdered eye shadows that are designed to accentuate eyes with a pop of colour. The finish is suede-like and will last all day.
intense i-color Volumizing Mascara: on top of the lash enhancing property, it contains special crystals to catch the lights and make your eye pop
intense i-color Defining Liner: creamy liner glides on easily. It also contains crystals to brighten your eyes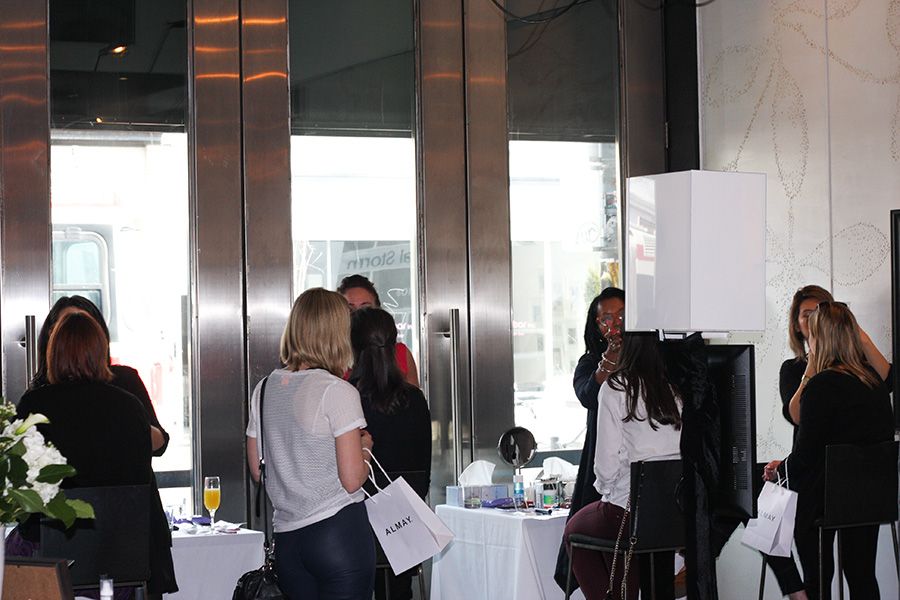 Mother-and-daughter makeover station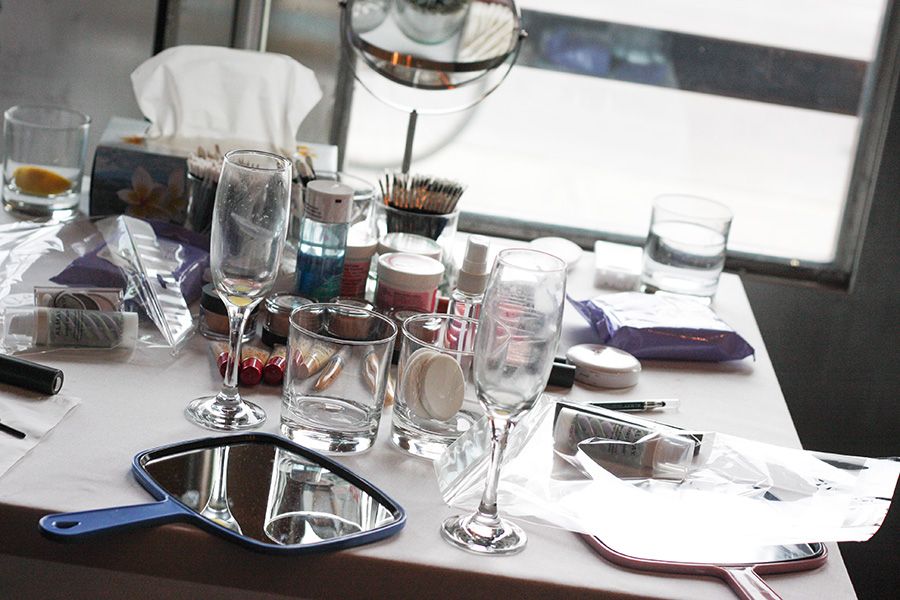 Almay makeup artist in action!
On top of their current collection, there are so many exciting new products coming up in the next 3 months! One of which is their new
Color + Care Liquid Lip Balm
, available in July 2013 at CA $8.95 (it's a long wait, but we'll get there)! They described it as a lip care product with a pop of colour that embodies everything a girl/woman would want: pigmented colour, glossy lips, long lasting moisture!
You can tell that I am already in love as I took so many pictures of them!
Dessert is Liquid Lip Balm! They're too pretty!
More...
And more...
Obsessed!!!
Another thing cool about it is that it is hypoallergenic and gluten-free. Now we haven't really seen any lip gloss out there that is gluten free. Being a brand that cares about sensitive skin and conscious about the ingredient they use, Almay is launching this officially gluten-free lip balm to cater the needs of many women. Let's face it, we do eat our lip balm quite frequently no matter how much you wanna avoid it. It also contains avocado oil and vitamin E to nourish and moisturize your lips.
We all know Almay is famous for their eye makeup removing pad and makeup remover wipes. And now they're expanding their collection and introducing 3 new products, available in June 2013, that will remove makeup effectively with additional benefits for your skin!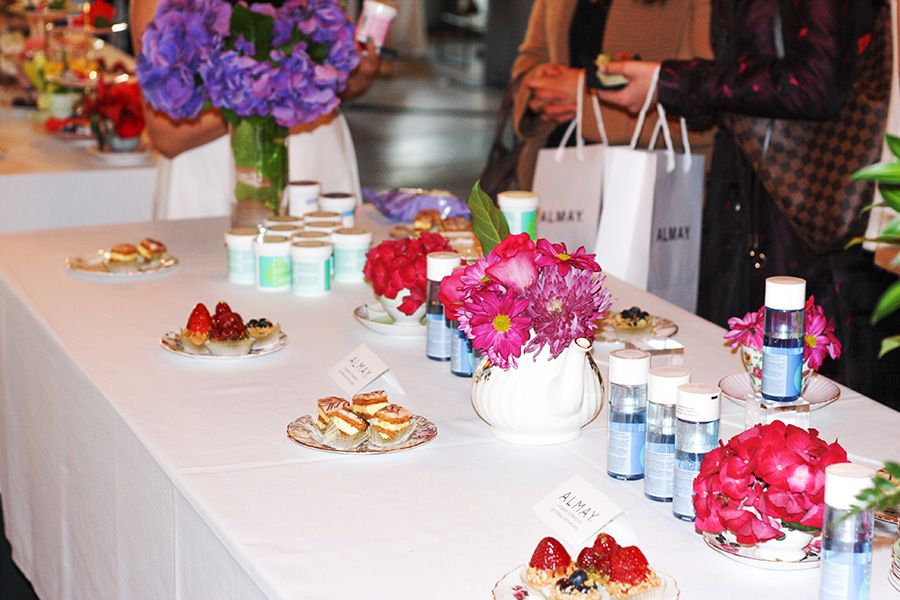 New makeup removers from Almay
Longwear & Waterproof eye makeup remover
Lash Care Gentle Eye Makeup Remover Pads: a gentle, oil-free formula that helps to nourish your lashes. (CA $7.50)
Smoothing & Depuffing Gentle Eye Makeup Remover Pads: another gentle, oil-free formula that helps to soothe and depuff your eye area with chamomile, cucumber and caffeine (CA $7.50)
Longwear & Waterproof Gentle Eye Makeup Remover: a bi-phase formula removes waterproof and longwearing makeup effectively with the added benefits of moisturizing your delicate skin around the eyes (CA $7.50)
The final station is the Smart Shade station. They are releasing, wait for it, a CC Cream! Yes, CC (complexion corrector) is the new thing now, and they are one of the first western drugstore makeup brand to release such product!
Smart Shade CC Cream Complexion Corrector
Are you as excited as I am to try them out? On hands they blended out so nicely!
Like BB Cream, CC Cream provides coverage with added skincare benefit. But what differentiate it from BB Cream is that it provides better colour correcting (and blends into your skin better). What's sounds really great about the Almay Smart Shade CC Cream is that it claims to improve your skin texture, clarity and brightness in as little as two weeks!
Along with the launch of their CC Cream is a new addition of Almay Smart Shade Powder Bronzer, both are available in June 2013.
Smart Shade Powder Bronzer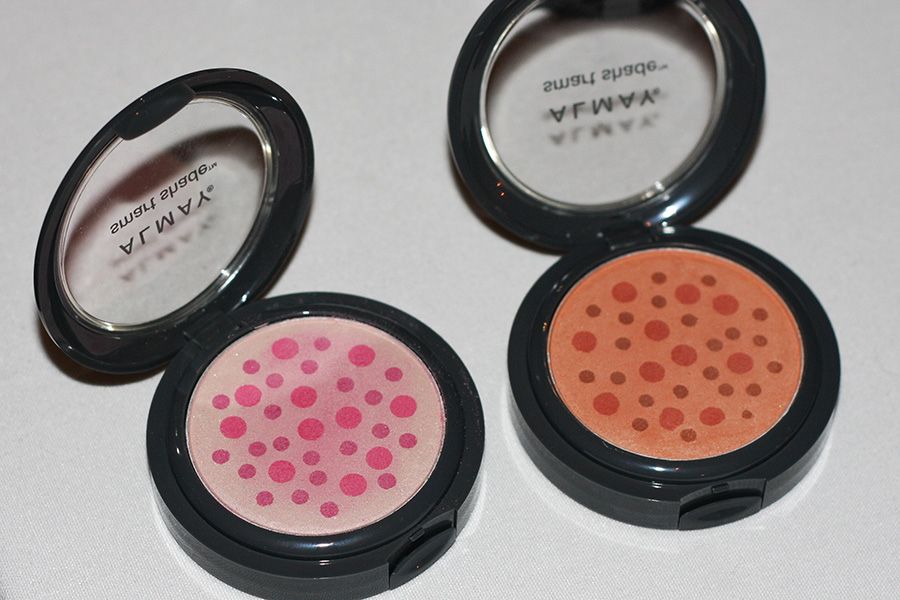 Smart Shade Powder Blush
It has 3 shades in a mosaic pattern that claims to provide a universally flattering shade on everyone. It is supposed to add a radiance to the skin, and of course, to help you achieve a sun-kissed glow (because that's what bronzers are for). To accompany the bronzer, Almay Smart Shade Powder Blush is also available now in store (comes in coral, pink, and nude).
It was a beautiful event and I had a good time, especially at the photobooth where I got some pictures with my beauty blogger friends Sandra from Mom's Makeup Stash and Dee from Liner and Glitter and Gloss!
Photobooth!
It's not a tea party without some sweet
We were sent home with our handpicked products to try as well as a selection of Mother's Day intense i-color products that compliments our eye colour.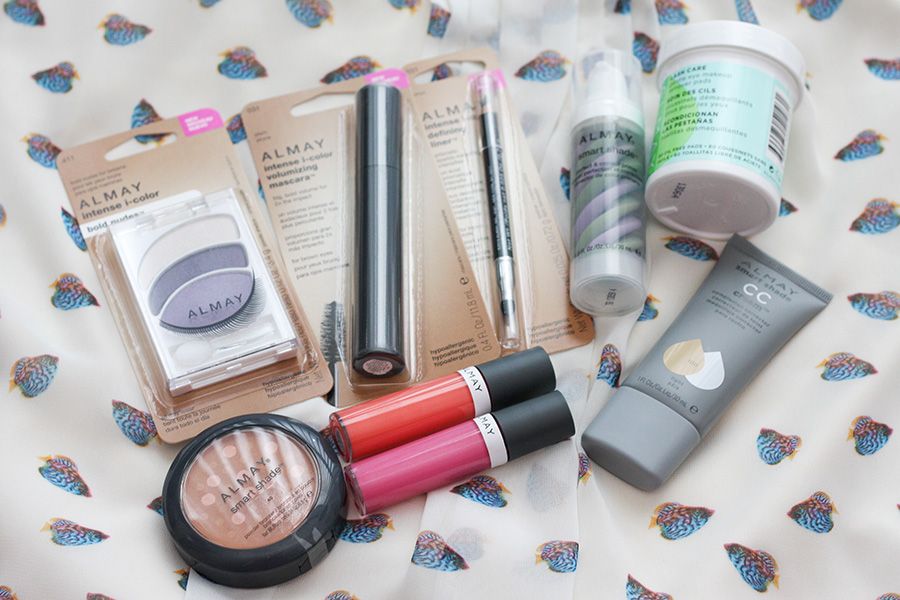 Almay New and Newer Products!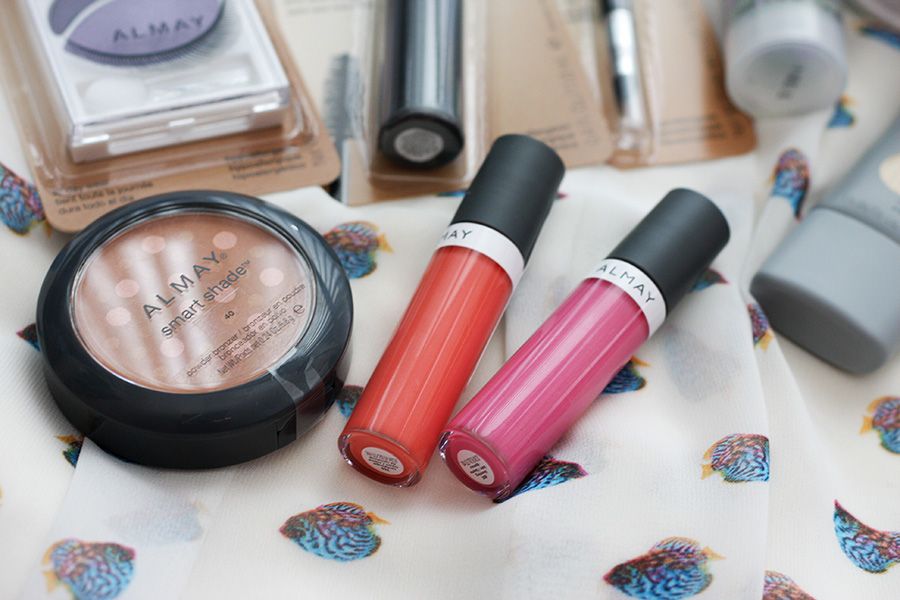 Smart Shade Powder Bronzer and Color+Care Liquid Lip Balms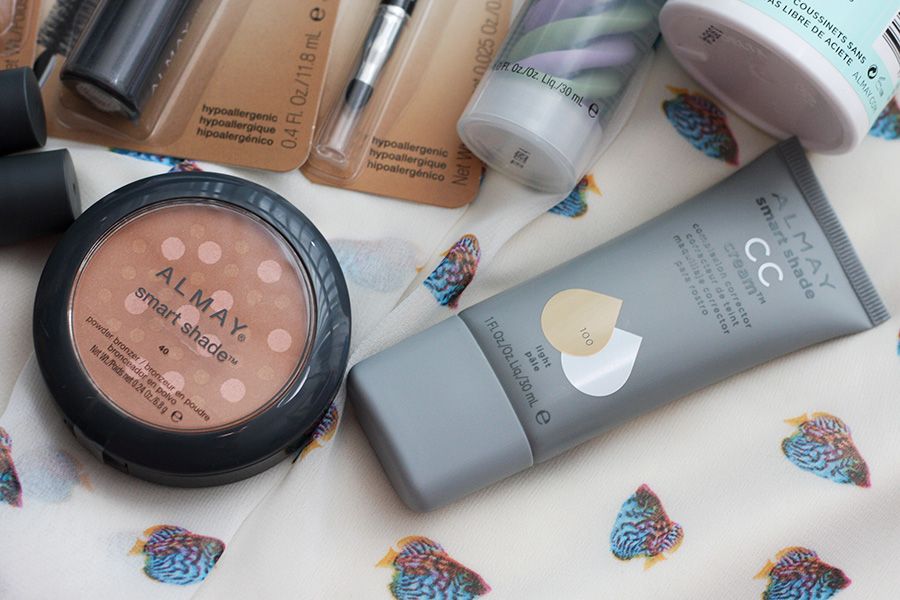 Smart Shade Powder Bronzer and Smart Shade CC Cream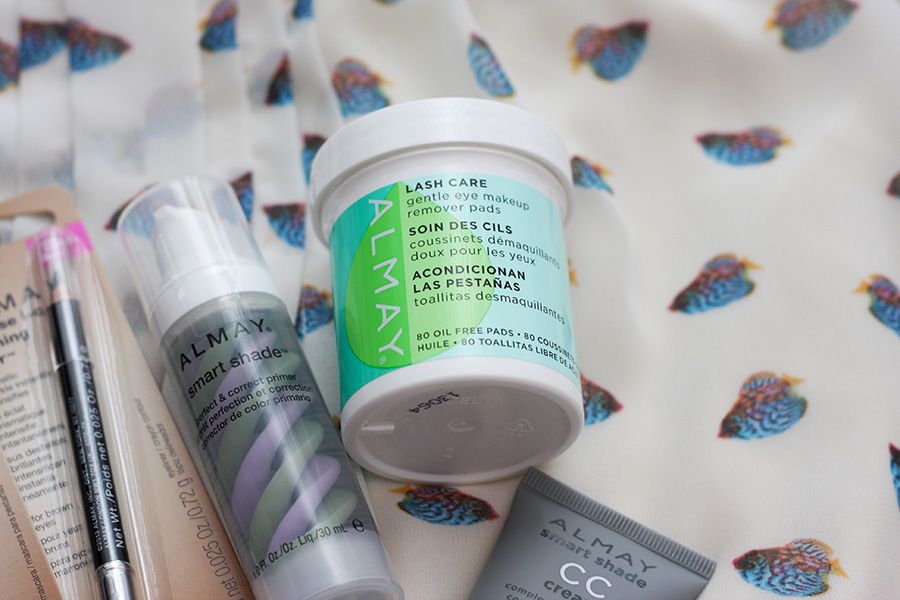 Lash Care Gentle Eye Makeup Remover
Intense i-color collection and Smart Shade Perfect & Correct Primer
I also picked up some extra goodies for my a few of my beauty blogger BFFs (Joyce from Sparkly Playground, Emily from This Was Forever, and Michele from RubanxRose) who unfortunately couldn't attend because of work or traffic. (I missed you guys!) But you will need to head over to their site in the near future to check out their thoughts on some of these products!
Don't forget to enter my blogaversary / 100th post / blog makeover
GIVEAWAY
! I'm giving away a
Too Faced Boudoir Soft & Sexy Eye Collection
!
Until next time,
x Rica