Garnier Groupie for a day at Much VJ Search 2013 and Interview withNina Farrauto
Last Friday was the finale of Fructis Fruit Sensation Presents: MUCH VJ Search, and I got the chance to go behind the scene to see VJ hopefuls getting their hair styled by Nina Farrauto, Garnier Styling and Colour Expert
.
For those of you who live in Canada, you might be familiar with MuchMusic and its VJ Search. It has been 4 years since they held their last VJ Search, and this year they took a fun approach with
Much Bus
and
Camp Much
. If you're wanna check out their journey, then you'll need to go check out the
Much website
.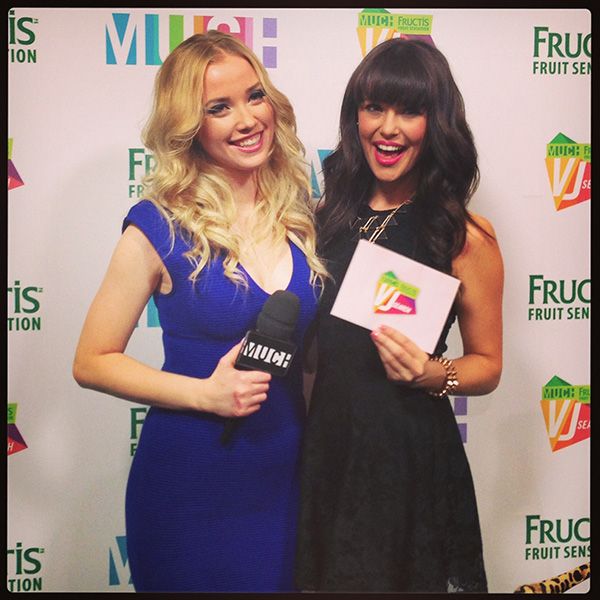 Much VJ Search 2.0 Winner Liz Trinnear and her apprentice Chloe Wilde
who is also this year's Much VJ Search Winner!
As the title sponsor of the show, Garnier provided hair makeovers for the VJ hopefuls to get them TV ready and give them an extra edge to stand out among all other participants. Nina also styled the final 3 before the finale so they would look their best for the big day!
For the guys, Nina used one of the Garnier Frutis Style Power Gel that comes in different finishes to make the style hold up for the entire evening.
Here's
Ryan with his spikes...
Photos by Garnier
Photos by Garnier
And for Chloe, a salon grade curling iron (I think she used HotTools) and lots of
Garnier Fructis Style Crystal Resist Finishing Spray
and
Volume Spray
are used to achieve these gorgeous bouncy waves.
Photos by Garnier
Here's before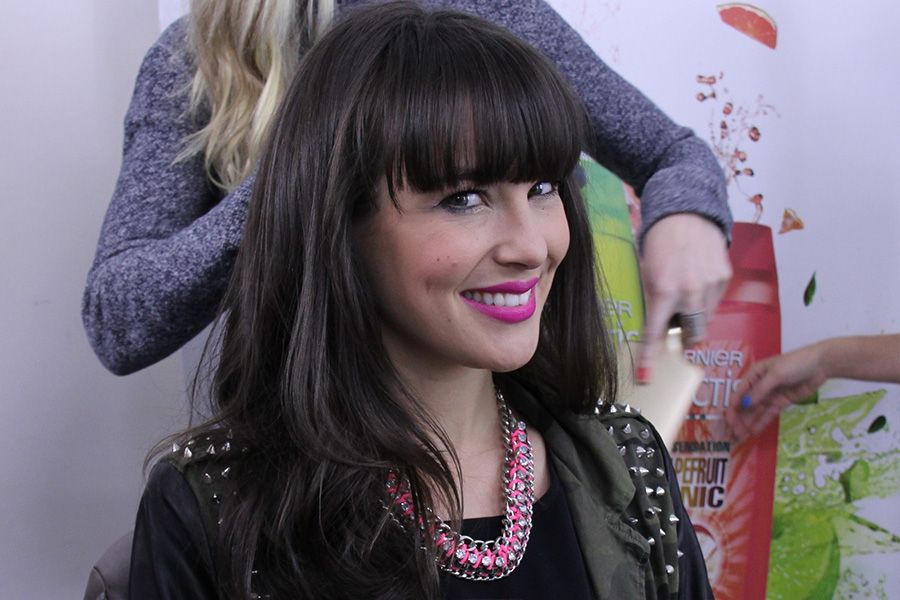 And after with Nina...
Nina Farrauto and Chloe Wilde
Nina said to achieve a look like this, a good hair iron is important but so is hairspray. She said not to be afraid to use hairspray and practice using the products to make them work for you.
We also got the chance to talk to chat with Nina about Summer hair trends, which can be summed up in 1 word — effortless. This means ironing in bigger section, messy low buns, and undone hair, just the name a few, are in this season. Nina really likes using the Garnier Fructis Style Crystal Resist Finishing Spray to finish the style because it gives the hold but at the same time it won't weigh your hair down and lose the effortless look.
For girls who want to achieve big volume hair, Nina suggests to blow dry your hair with mousse if you want great curl and volume. She said mousse like the Fructis Style XXL Thickening Mousse will give a gritty texture to the hair and in turn makes the hair easier to style and better for holding the volume and curls. It might took the shine away a little, but fear not, you can always use smoothing products to add the shine back, such as the Fructist Sleek and Shine Sleek Finish 5-in-1 Serum Spray that is infused with Morrocan Argan Oil.
One thing that Nina points out about changing your hair style for the new season, is that you don't need to make big changes like getting bangs or colouring your hair. She recommended to take small steps such as learning how to do different curls, sock buns, or making fishtail braids to change up your looks before committing to cutting your hair or damaging it by intense bleaching.
If you want a quick style, Nina suggested to go for a high pony tail, because it's quick and easy. If you want those volumized pony tail, it's simple, just add hair spray to small section of the pony tail and backcomb at the roots, smooth it out, and you're done! If you're still undecided and want to explore your options, head to We've Got Your Style Canada by Ganier to check out some video how-to's and achieve the look you want! (I'm thinking to try out the Wet Look.)
Finally, Nina thinks that we're in a time where everything works as long as you have the confidence with it. So be comfortable and confident in your hair style and you can rock it any time :).
Check out some pictures of the actual show:
Before the madness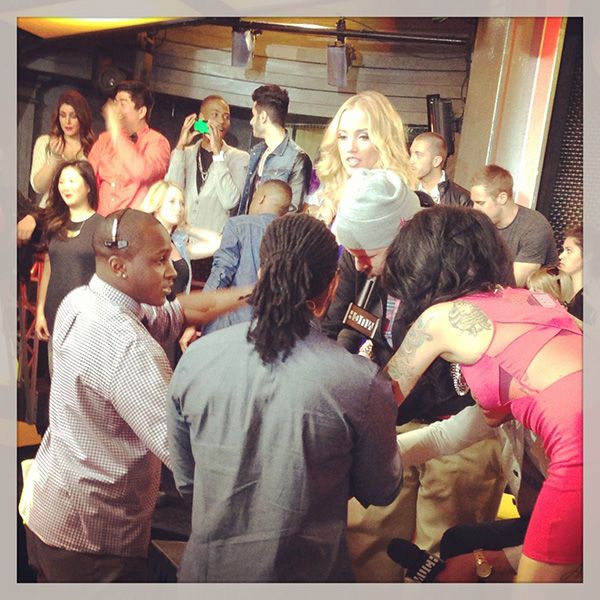 MUCH VJs prepping for the show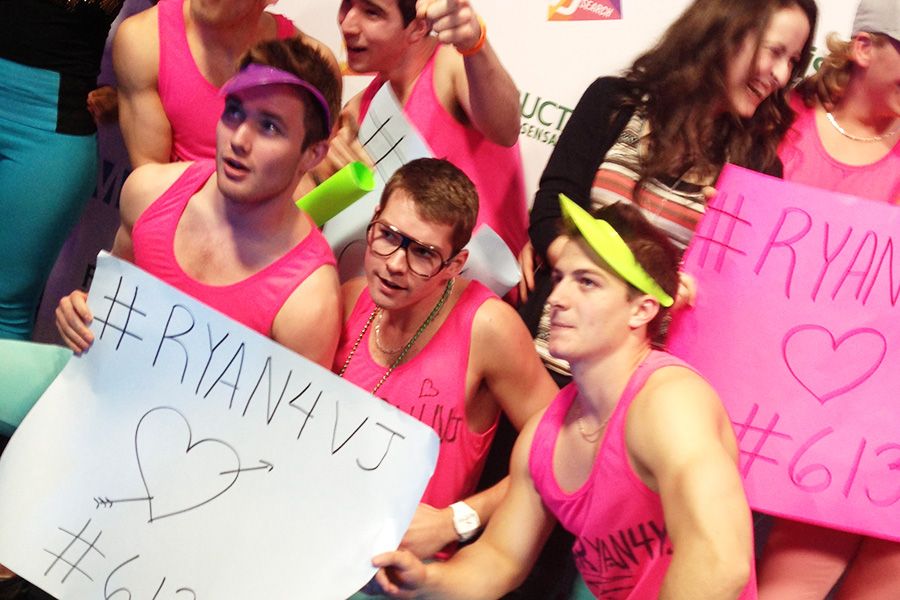 Ryan's fans
What VJs have actually been using in the past month... New shampoos from Garnier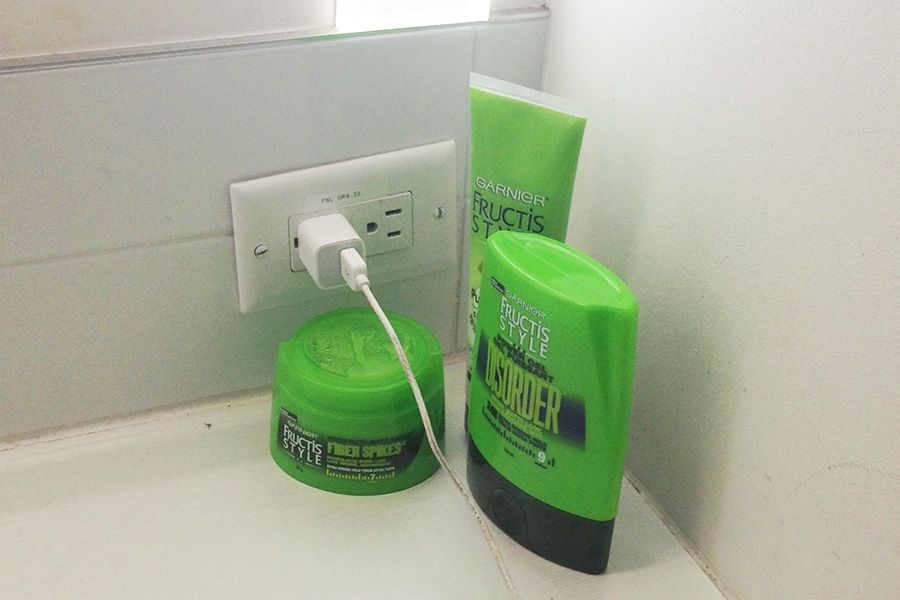 What VJs have actually been using in the past month... Power Gels and Fibre Spikes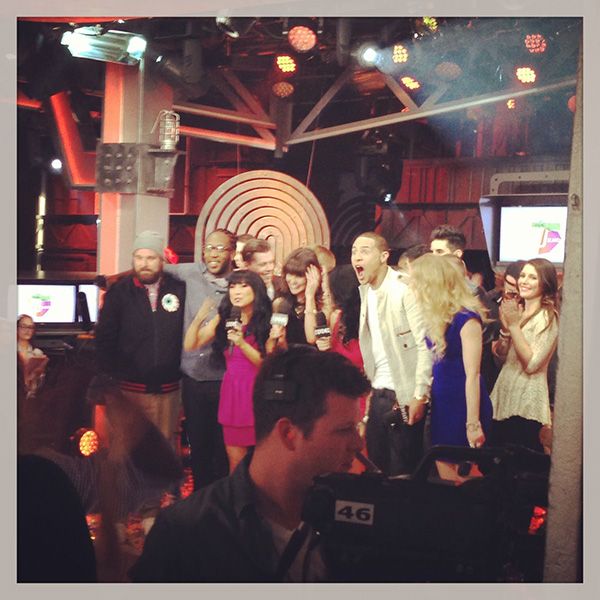 And the winner is.... CHLOE!!!
Congratulations Chloe! I will see you again on TV :D.
Until next time,
x Rica