Get Kissable Lips with Maybelline Baby Lips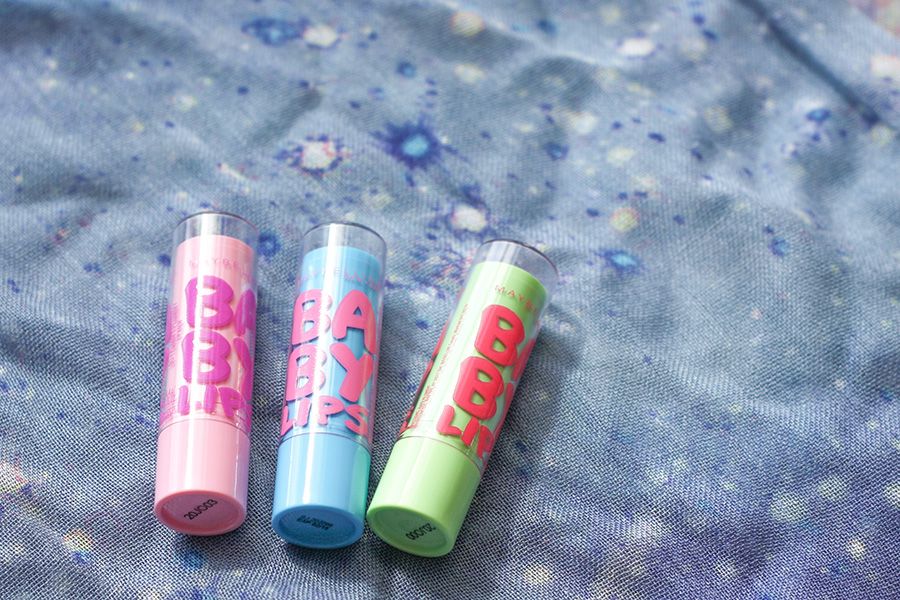 Maybelline Baby Lips
My lips are quite chapped (like my hands and feet are dry), which I never understand because I have oily skin and I thought maybe it'll help with the moisture in my skin. But instead I just get shiny face and desert looking lips if they're both not conditioned. Having this problem means that I constantly try new things to find the best lip care product on the market.
Maybelline Baby Lips* has a "Lip renew formula and 8-hr hydration for visibly renewed lips in 4 weeks", according to Maybelline. It has SPF 20 and it's said to be a "clinical care for baby-soft lips".
Maybelline Baby Lips From L to R: Yummy Plummy, Quenched, Melon Mania
This product has been out since last year. It's probably quite popular because they come up with new shades every now and then. Here's the three I have here: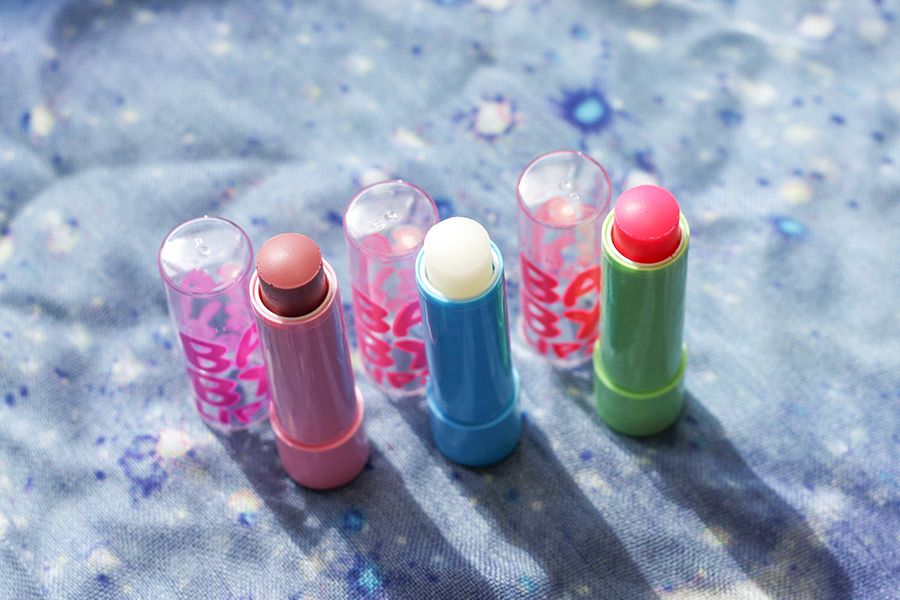 From L to R: Yummy Plummy, Quenched, Melon Mania
Quenched is a clear lip balm and is also what I reach for the most because of the moisturizing property. Melon Mania* is a watermelon colour tinted sheer lip balm, which is a great colour that compliments my natural lip shade and gives my lips a little boost. Yummy Plummy
*
is a plummy tinted sheer lip balm, which gives a slightly darker tint than my natural lip colour. I prefer something brighter and more colourful during the spring/summer months, but I'd wear it during the colder months. Both Melon Mania and Yummy Plummy are limited edition colours along with Twinkle, Pink Wink, and Coral Crush.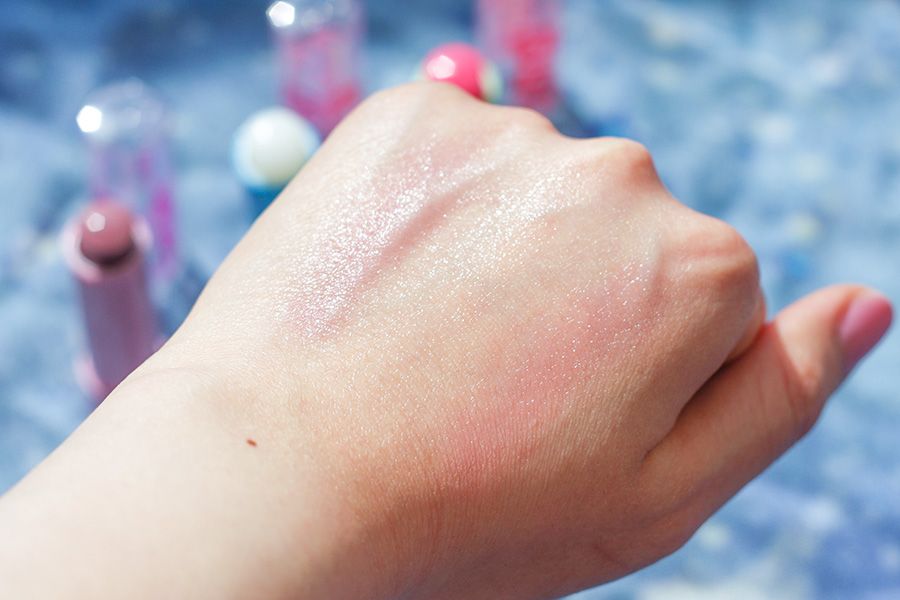 Swatches From L to R: Yummy Plummy, Quenched, Melon Mania
I have also used Peach Kiss about a year ago, but I didn't enjoy it as much. It does give a nice sheen on your lips but I find that it's not quite moisturizing for me. I much prefer these 3 colours I got here because they are actually moisturizing. The moisturizing ranking goes like this: Quenched, Melon Mania, and Yummy Plummy; which is why I prefer Quenched the most. They are, however, slightly greasy when you first applied. but it disappears after a while and you won't even notice it.
All Baby Lips have a different scent, Quench smells like vanilla, Melon Mania smells like artificial strawberry/watermelon, and Yummy Plummy smells like orange creamsicle. As oddly as that sounded, it was what the scent smelled like to me, haha. They don't have a taste, well, a lip balm taste if you ever tasted one (I'm sure we all have).
Let's see these 3 lip balms in action:
Quenched
Melon Mania
Yummy Plummy
You can see slight difference in each of the colour, but they're all pretty much very sheer (I really want to try Pink Punch though, it looks like it might have better colour payoff).
As for longevity of the moisture, it's pretty good for recent days (but maybe not the best during the worst time - Winter). I like Quenched the most, but it didn't really last through a night sleep. It's alright for now because I don't have the heat on, but it's not moisturizing enough for me as a bedtime lip balm especially during the colder months. So I would opt for something thicker for overnight use. That being said, they are still great for day to day use. And for the price (US $3.99 / CA $4.99 and they are on sale pretty frequently), I think they're quite worth the money.
Maybelline Baby Lips
All in all, I did enjoy using these lip balms because they are exactly how Maybelline described them. They're moisturizing. They provide a sheer tint to your lips (except Quenched). And I'll probably choose them over some of the overly hyped up EOS lip balms. If you're in the market for a new drugstore lip balm, give this a try! I highly recommend Quenched and Melon Mania, but I'd stay away from the colours that do not look jelly like (i.e. Peach Kiss) if you're looking for more moisturizing ones.
Don't forget to enter my blogaversary / 100th post / blog makeover
GIVEAWAY
! I'm giving away a
Too Faced Boudoir Soft & Sexy Eye Collection
!
Until next time,
x Rica
Twitter | Bloglovin' | Instagram | Pinterest
*

Disclaimer: Some of the products (or colours) mentioned in this post were provided to The Office Chic as press samples (noted with asterisk). As always, all the opinions expressed here are my own and are in no way influenced by any advertiser, affiliate, public relations firm or brands.