"Be Fiercely Feminine" with Too Faced Boudoir Eyes Soft & Sexy Eye Shadow Collection
Too Faced Boudoir Eyes Soft & Sexy Eye Shadow Collection
There was so much buzz about the Too Faced Boudoir Eyes Soft & Sexy Eye Shadow Collection on the blogosphere/YouTubeverse. I know I probably have too many eye shadow palettes, but I just couldn't pass this up because it looks absolutely amazing in the store, plus I have always wanted to try Too Faced's eye shadow palettes!
According to Too Faced,
"Our new collection of eye shadows creates looks for the bedroom and beyond. Along with four Boudoir-worthy colors, we added five new shades just for this palette for a total of nine soft and sexy colors."
The shadows
Not sure about the bedroom eyes, but this palette is very versatile that will take you from an every day office look to a fun night out look. It comes with 9 buttery soft eye shadows with different colours and finishes, o
f which,
3 are matte (In the Buff, Fuzzy Handcuffs, and Garter Belt), 4 has a satin finish (Satin Sheets, Birthday Suits, Voulez-Vous, and Lap Dance), and 2 are shimmery (Sugar Walls and French Tickler).
I really like the colour selection

(even 4 out of 9 shades are repromote)

because they got 3 lighter shades for all-over-lid or highlight; 3 mid tone shades for contour ing or all-over-lid; and 3 darker colours that for intensifying and defining your look, which are quite suitable for the "bedroom eyes" they spoke of.
My favourites shades in this palette are
Birthday Suit
,
Lap Dance
, and
Garter Belt
.
From L to R: In the Buff, Satin Sheets, Birthday Suit,
Fuzzy Handcuffs, Sugar Walls, Lap Dance,
Voulez-Vous, Garter Belt, French Tickler
While I do like all the shades in this palette, I do have one small complaint.
I find that the pigmentation of the shadows varies with finishes. You will get great results from the satin or shimmery shades, but the matte ones, in my opinion, can do better. Also, on my oily lids, they won't stand a chance lasting a whole day, so I always always use a primer with any eye shadows! The longevity of these shades are alright, they will last through a regular work day, but I probably start to see some fadings around the 6, 7 hour mark but everything does that on me.
How-To Glamour Guide
How-To Glamour Guide
Like all other Too Faced eye shadow collections, it comes with a "
How-To Glamour Guide
", which is great for beginners to know what to do with the eye shadows. For me, I usually just wing it when it comes to eye shadows combination, but the guide is definitely good to have if I ever want something "well planned".
More pictures of the palette...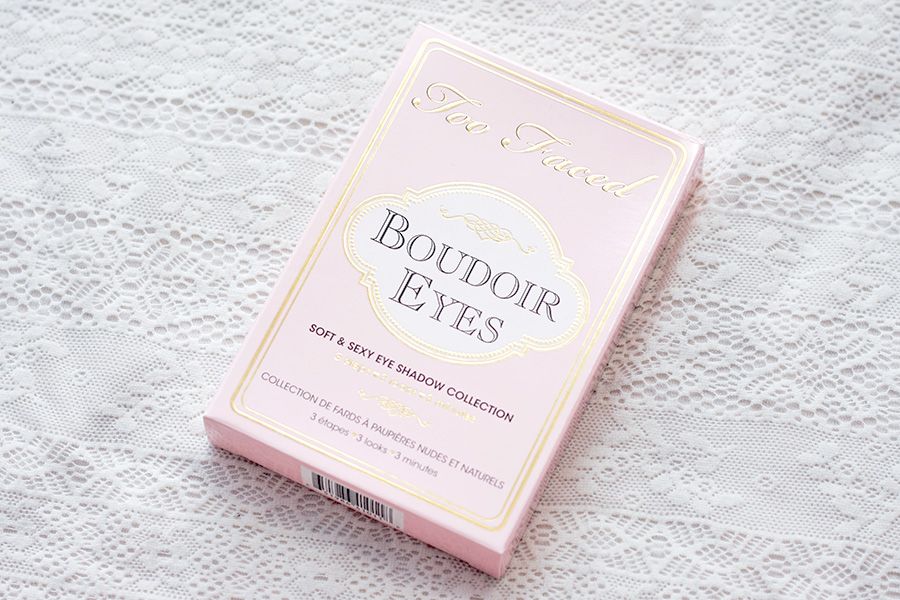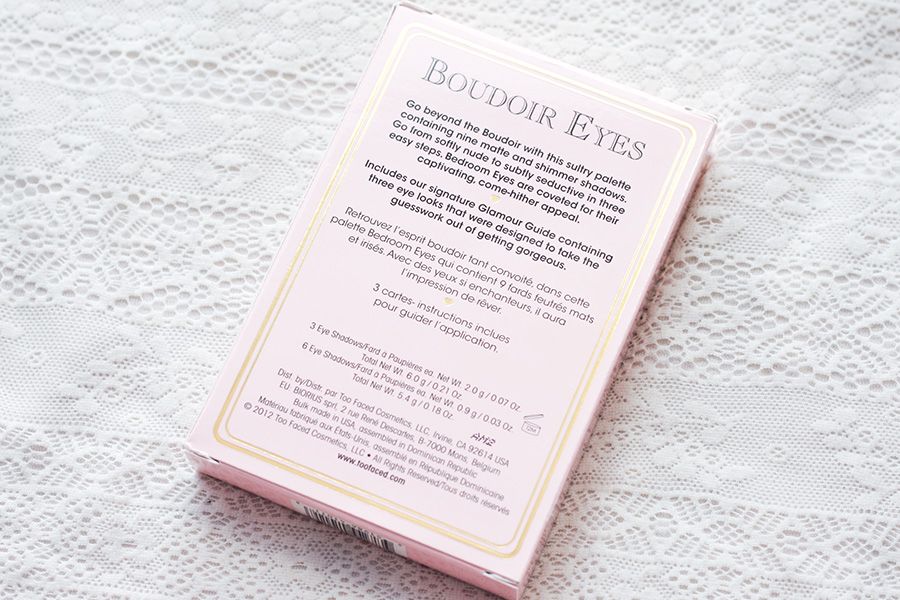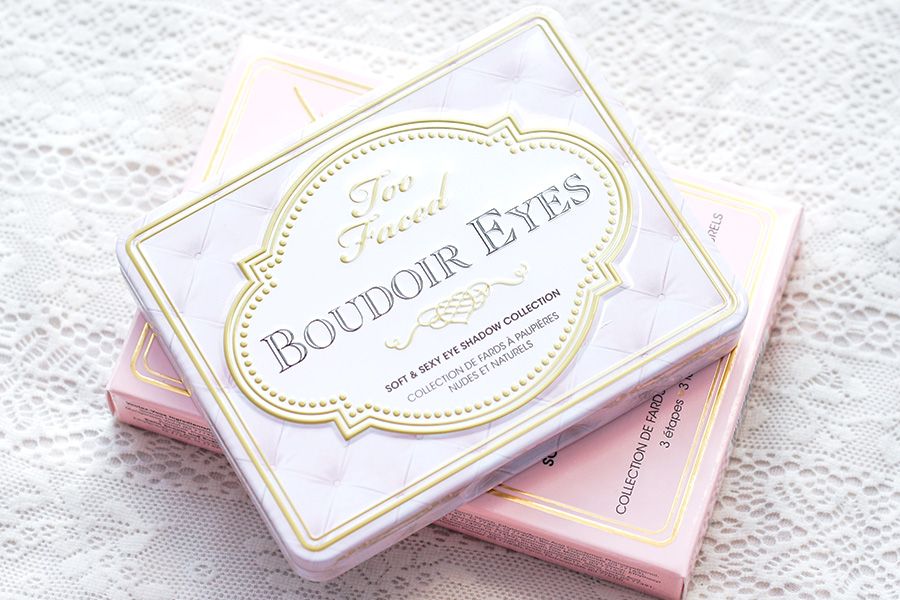 From L to R: In the Buff, Satin Sheets, Birthday Suit,
Fuzzy Handcuffs, Sugar Walls, Lap Dance, Voulez-Vous
From L to R: Birthday Suit,Fuzzy Handcuffs, Sugar Walls,
Lap Dance, Voulez-Vous, Garter Belt, French Tickler
Overall I really enjoy this eye shadow collection. It is a beautiful palette with 9 quality colours (a not too overwhelming number that makes you go what to do). You can always refer to their how-to guide for ideas. The packaging to sturdy and
compact with a magnetic closure, which means it is perfect for traveling. For regular makeup user, it's a great palette that does it all (from natural to bold to smokey to bedroom). It is also a great addition to your collection for all beauty enthusiasts like myself. However, if you have their
Naked Eye Soft & Sexy Eye Shadow Collection
already, I advise you to check it out in store to see if it's worth buying because 4 out of 9 shades from these two palettes are the same

(I would skip it though, if I own the Naked Eye palette already)

.
On another note, this is my 100th post on The Office Chic! To celebrate this milestone, I have prepared a surprise for my readers. Stay tune for tomorrow's blog post! Love you all!
Until next time (which is tomorrow),
x Rica