L'Oreal Voluminous Million Lashes Mascara | Mascara Monday
Happy Mascara Monday!
Being a beauty blogger, or a beauty junkie in general, I rarely repurchase mascaras because there are so many out there for me to try. But L'Oreal Voluminous Million Lashes* is a mascara is one of the 3 mascaras that I have repurchased more than ones over the past few years (I shall review the rest in other Mascara Mondays).
This is quite a big fat tube lol.
The packaging is in a nice fat gold tube, which provides a pretty nice grip. It has a secured lock that makes a click sound, i.e. you know when you have close your mascara tightly after you use it. The wand is not your traditional brush, it is a plastic wand with longer bristles or spikes. The size of the wand is pretty big but this means it does its job quite quickly. The placement of the bristles makes helps it separate my lashes and avoid clumps. I feel like the wand is the key to give the defined finished look.
The wand is spikey and flexible
This mascara has a rather wet formula but not to the point that it never dries out. It doesn't mean that it won't set on your eyes though, usually by the time I'm done with the second eye, the first eye would be dried already. The best part is how black this mascara is, it's pretty darn close to the blackest black! I also find it hold curls really well for my pin straight lashes throughout the day, even the 16 hour work days. But don't expect fresh looking results after a long day because that's just unrealistic (to me at least).
As much as I like the definition and the length, I do wish it provides a bit more volume like its sister, the original Voluminous. I haven't found the perfect way to layer this mascara with another one yet, but if the two can have a baby, it'll probably give me great lashes lol.
Here's a before and after in different angles...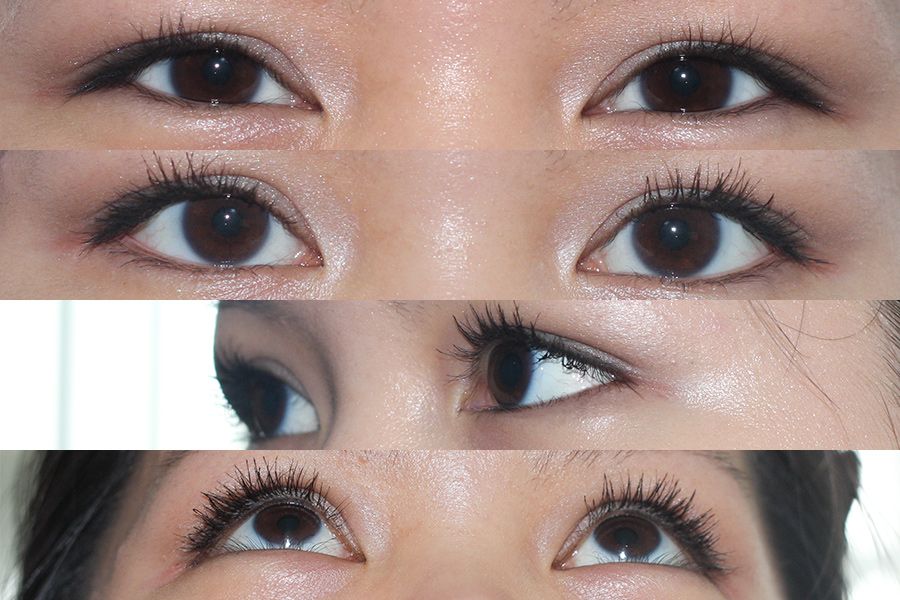 T to L: Before, After (front, side, lower angle view)
I'd like to point out, although it is a non-waterproof mascara, it does take some effort to take it off (and hence the long wearing). Also after a while, it doesn't provide the same result when it starts to dry up (probably around the 3 month mark). I just remembered when its life was coming to an end, I started to get clumpy results and it's not pretty. So that's when you know you need to get a new one!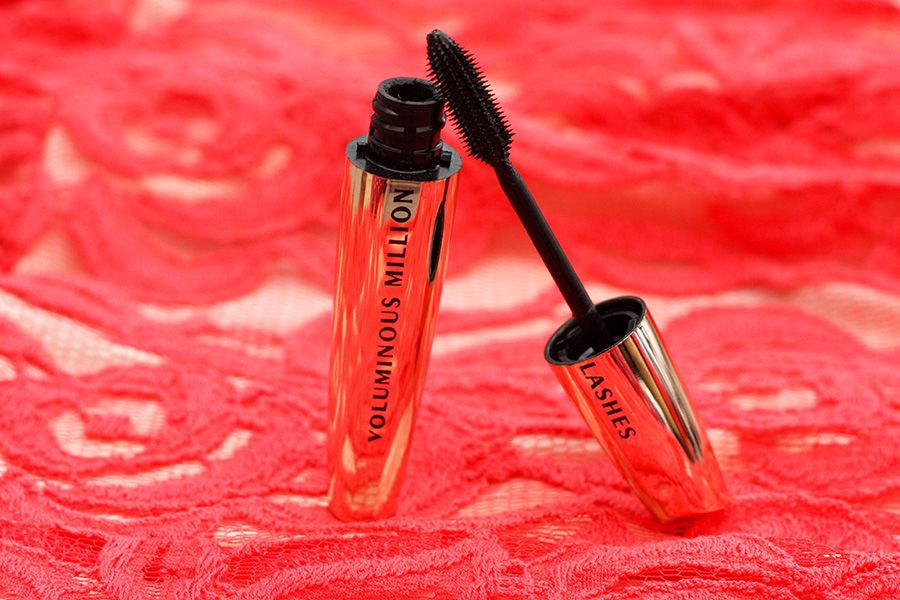 I would definitely repurchase this mascara in the future, but not right now because I'm still trying out a couple different ones. If you like defined lashes and needs some more "curl-holding power", then you might want to check this one out.
| | |
| --- | --- |
| Price: | 9/10 |
| Quality: | 8.5/10 |
| Longevity: | 9/10 |
| Practicality: | 9/10 |
| Packaging: | 9/10 |
| | |
Don't forget to enter my blogaversary / 100th post / blog makeover
GIVEAWAY
! I'm giving away a
Too Faced Boudoir Soft & Sexy Eye Collection
!
Until next time,
x Rica
Twitter | Bloglovin' | Instagram | Pinterest
*

Disclaimer: Products mentioned in this post were provided to The Office Chic for review consideration (noted with asterisk). As always, all the opinions expressed here are my own and are in no way influenced by any advertiser, affiliate, public relations firm or brands.