Maybelline New York The Falsies Big Eyes Mascara | Mascara Monday | Review, Photos & Swatches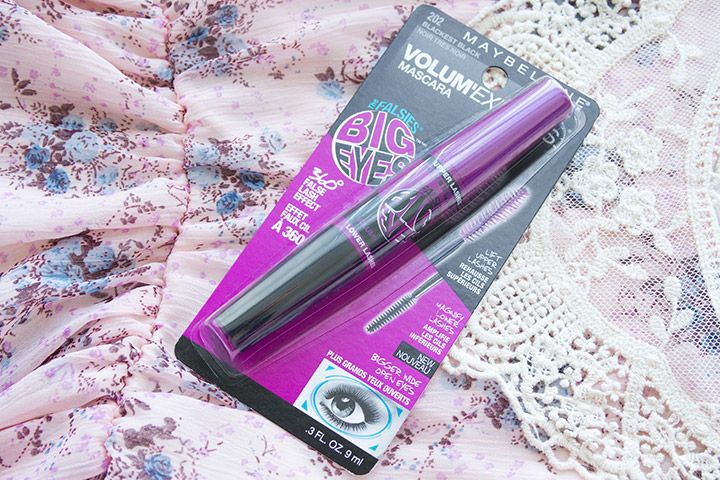 Maybelline The Falsies Big Eyes Mascara
Remember I mentioned that there are 3 mascaras that I have repurchased in recent years, the first one was revealed, and the second one is a cult favourite — Maybelline The Falsies Mascara. Truth be told, I'm not here to review the original The Falsies, rather its little sister — Maybelline The Falsies Big Eyes Mascara* (CA $10.99).
Coming out in the next month or so in North America, The Falsies Big Eyes Mascara is a dual-ended mascara for both your top and bottom lashes. It promises to "push up and fan out" your upper lashes and "magnify every tiny bottom lash without clump or mess".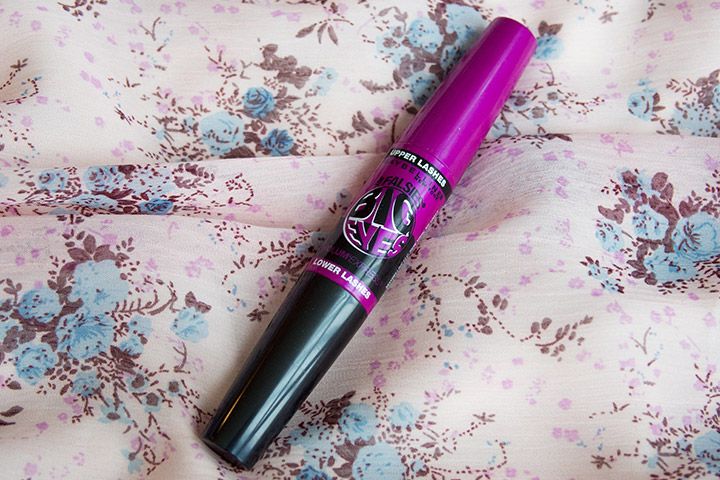 Maybelline The Falsies Big Eyes Mascara
On the upper lashes side, it comes with a twisted brush (its twisted-ness is demonstrated above). For some reasons, I feel that this wand is supposed to be used with the "rolling technique". So I like to roll the brush outward from the roots of my lashes. I find that this way I get the most coverage and volume. To add more length, I would then go back and brush regularly through my lashes till I'm satisfied.
On the lower lashes side, it comes with a thin and long brush. It's perfect for the bottom lashes because it's such a small brush, it can "find" all the baby lashes that you have. I also like to use it for the inner corner of the upper lashes because there are some baby lashes there that could use some magnification.
How the twisted is the Upper Lashes brush of
The Falsies Big Eyes Mascara?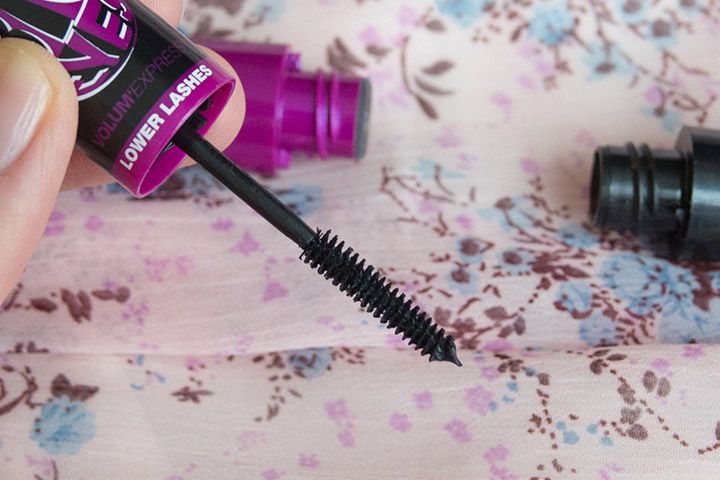 The Falsies Big Eyes Mascara - The Lower Lashes brush is really tiny
As for the formula, I think both sides have the exact same formula. Maybelline claims that it is smudge-proof with great hold power. I have tested this mascara through regular and long days, windy and rainy days. On one super windy day, my eyes got super watery (I was tearing up) and it does smudge because I do have the regular formula here. When weather is nicer, it lasts through the whole working day (8 hours or so), but it starts to smudge when it hits the 9 or 10 hour mark, which is not bad at all.
The formula is nice, not too wet, not too dry. It gives a nice curls, even though I think the formula is a little heavy that my lashes drooped a little when first applied. But that doesn't bother me, because it also hold curls quite well. I also like that the shade Blackest Black I have here is really black. It really makes your lashes show up more.
The best part of the mascara is definite the lower lashes side. I don't normally wear mascara on my bottom lashes because most things smudge on me, but this doesn't do that (on a regular day anyway). And holy cow, it makes a huge difference and really does help to achieve the
Big Eyes
effect! And let's take a look at how it actually performs (excuse my poor application, it was after work and I was tired).
Maybelline The Falsies Big Eyes Mascara
T to B: Before, After (front, lower angle view, upper angle view)
Note: I tight-lined left eye to show the difference between tight-lining and no tight-lining
Overall, I really like this mascara, it definitely lives up to its family name,
"The Falsies"
. It is quite long-wearing without the smudge mess on a regular day (but on windy or rainy days, you'll need something more waterproof). It also gives you volumized and length curls, along with those defined and magnified lower lashes. For more watery eyes, I would recommend to check out the waterproof version when it becomes available.
Size is identical to their old XXL Volume Mascaras
| | |
| --- | --- |
| Value: | 9/10 |
| Quality: | 9/10 |
| Longevity: | 8/10 |
| Practicality: | 9.5/10 |
| Packaging: | 9.5/10 |
| | |
On another note, I know this is super belated (and probably shouldn't be called Mascara Monday), but what the heck. It's originally planned to go up on Monday though, so it still counts, right? Oh, and doesn't this mascara reminds you the discontinued Maybelline XXL Volume Mascara and Lash Discovery Mascara?
Also, there's still some time left to enter my
Too Faced Boudoir Soft & Sexy Eye Collection Giveaway
if you haven't already! And if you're a fan of Benefit Cosmetics or you just always wanted to try out their products, check out another
Giveaway
The Office Chic is holding on
the Benefit The Rich Is Back Makeup Kit
!
Until next time,
x Rica
Twitter | Bloglovin' | Instagram | Pinterest
*

Disclaimer: Products mentioned in this post were provided to The Office Chic for review consideration (noted with asterisk). As always, all the opinions expressed here are my own and are in no way influenced by any advertiser, affiliate, public relations firm or brands.