My nails become Chameleon: Revlon Chroma Chameleon Nail Enamel collection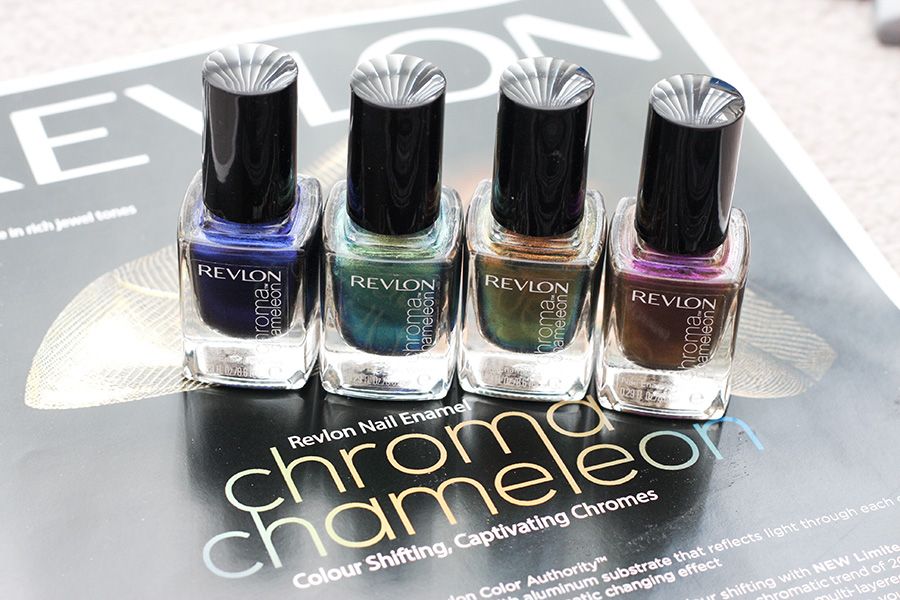 Revlon Nail Enamel From L to R: Cobalt, Topaz, Rose Gold, Tanzanite
During the Revlon 2013 Product Launch event, we spotted their Chroma Chameleon collection. It is now out in the counter and I see some shades are flying out of the shelf fast. The Chroma Chameleon collection consists of 8 jewel tone duo-chrome nail polishes. I have four of them here to share with you.
The colours are quite pretty on its own but the duo-chrome effects vary across shades. With all the shades, you achieve better duo-chrome effect when you have 3 coats on, which is what I would recommend. But I still find that Cobalt and Tanzanite are lacking in that department. A good thing about all these polishes is that it doesn't take too long to dry as long as you apply a thin coat.
Topaz* has a mantis green metallic base colour with blue duo-chrome.
Topaz nail swatch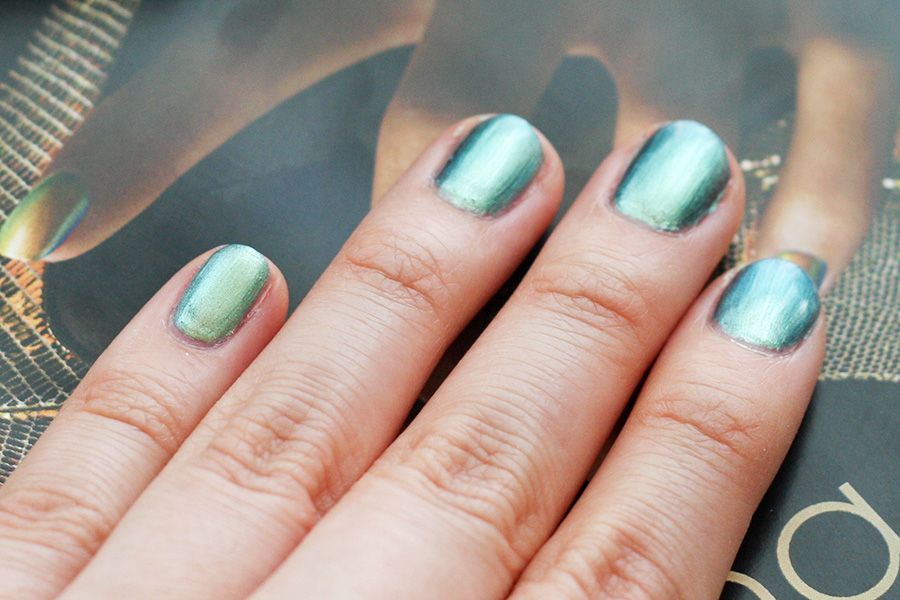 The blue-green duo-chrome of Topaz
Cobalt
*
, like its name suggests, is a cobalt blue base with a slight purple duo-chrome, but it's not very detectible on camera (or real-life for that matter).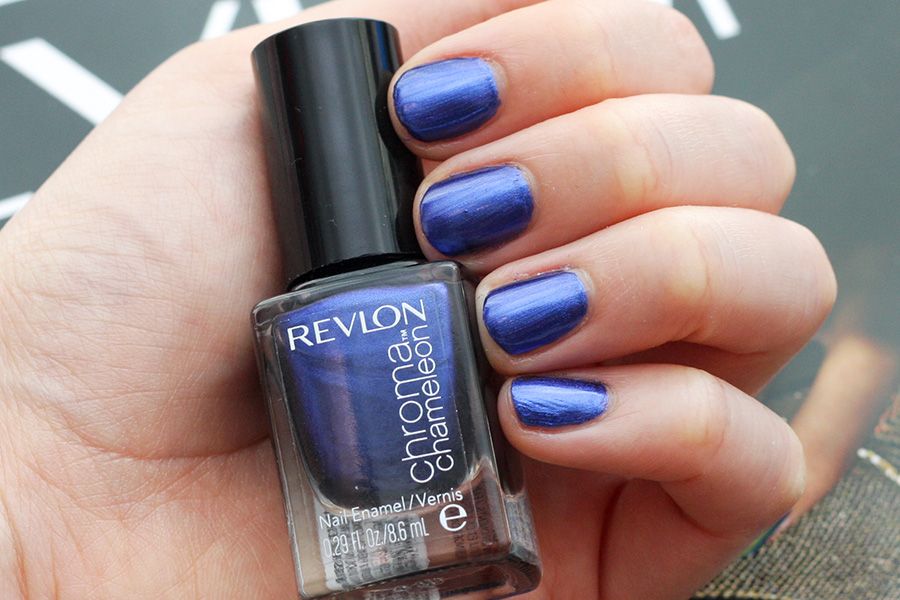 Cobalt Nail Swatch
Tanzanite
*
is a metallic purple with an antique bronze duo-chrome.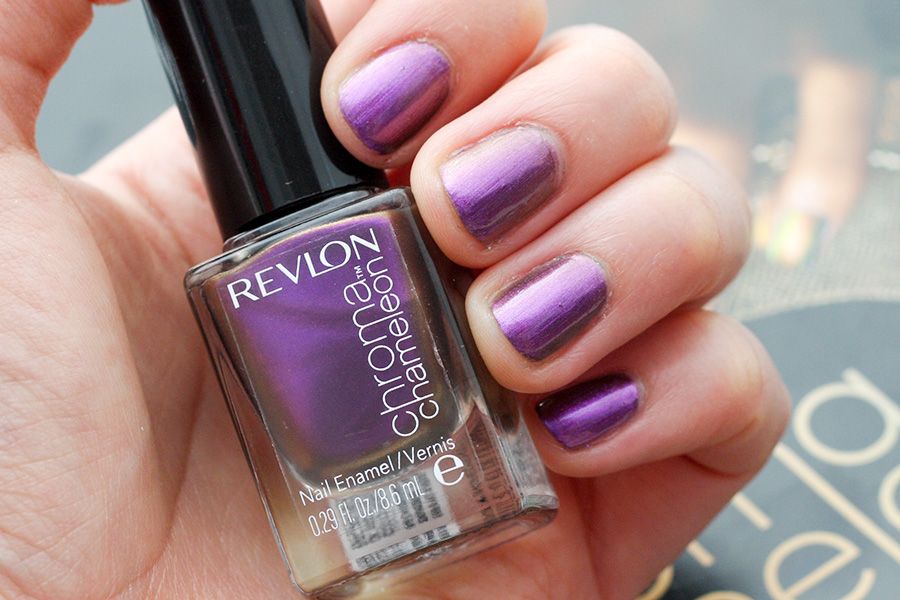 Tanzanite Nail Swatch
Rose Gold
*
is a rosy gold colour with blue green duo-chrome.
Rose Gold Nail Swatch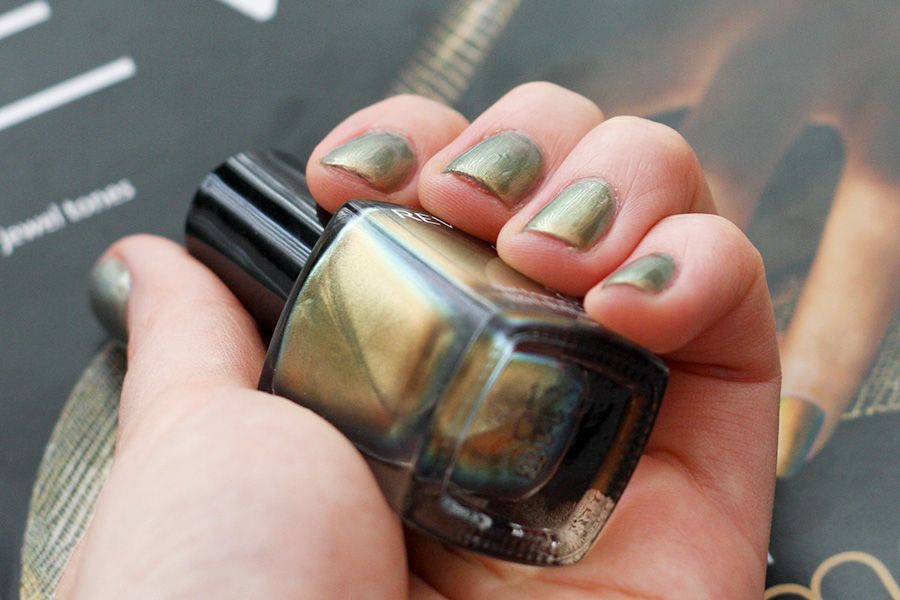 Moss green duo-chrome of Rose Gold
With the four colours I have, I like Rose Gold the best. It gives a light rose gold colour with minimal duo-chrome effect when you apply one coats; however, with 3 coats, it gives a stronger duo-chrome effect and the colour changes to antique gold, almost bronze. If you have to try one colour, I'd recommend Rose Gold because of its versatility.
Let's take one more look at the duo-chrome colour shifting...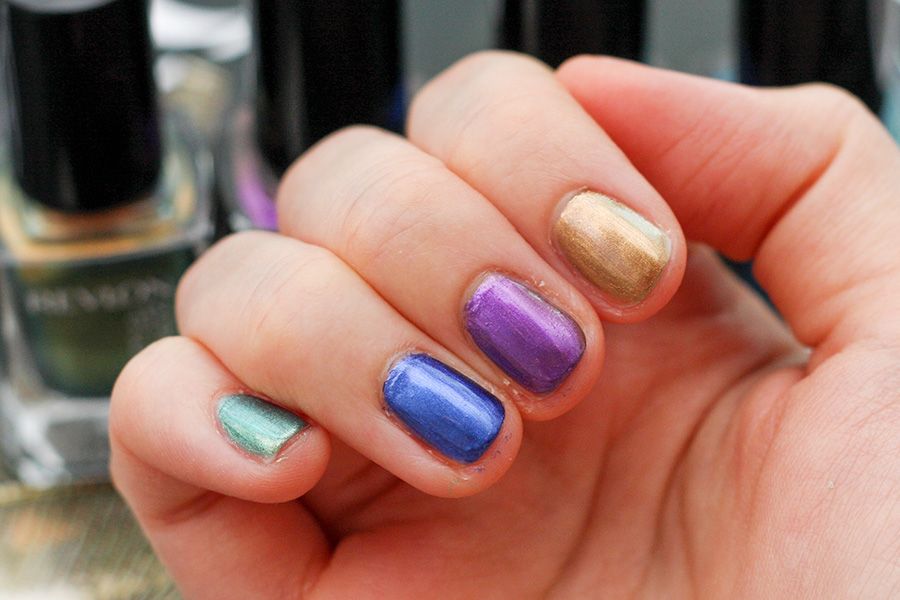 Before the Shift (From L to R: Topaz, Cobalt, Tanzanite, Rose Gold)
After the Shift (From L to R: Topaz, Cobalt, Tanzanite, Rose Gold)
Are you looking into trying a duo-chrome nail polish soon? I want to try the Gold shade because I heard it's a dupe for the Chanel Peridot that everyone raved about when it came out. :P
Don't forget to enter my blogaversary / 100th post / blog makeover
GIVEAWAY
! I'm giving away a
Too Faced Boudoir Soft & Sexy Eye Collection
!
Until next time,
x Rica
Twitter | Bloglovin' | Instagram | Pinterest
*

Disclaimer: Products mentioned in this post were provided to The Office Chic for review consideration (noted with asterisk). As always, all the opinions expressed here are my own and are in no way influenced by any advertiser, affiliate, public relations firm or brands.