A BeautyFULL weekend with Luminato & MMVA Turn It Up | L'Oreal Paris, CoverGirl, Lancôme, Matrix Biolage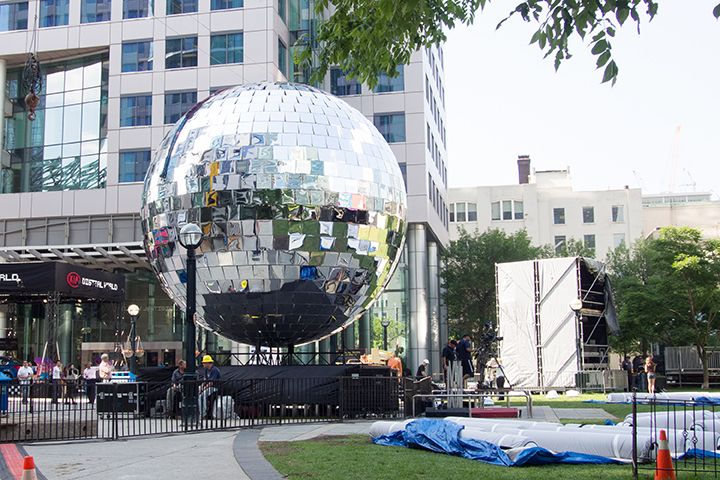 Gigantic disco ball at Luminato
As Summer approaches, there are more and more things happening in Toronto. Last last weekend, I went and checked out a few events that were happening locally, including Luminato and the Much Music Video Award Turn It Up Beauty Bar.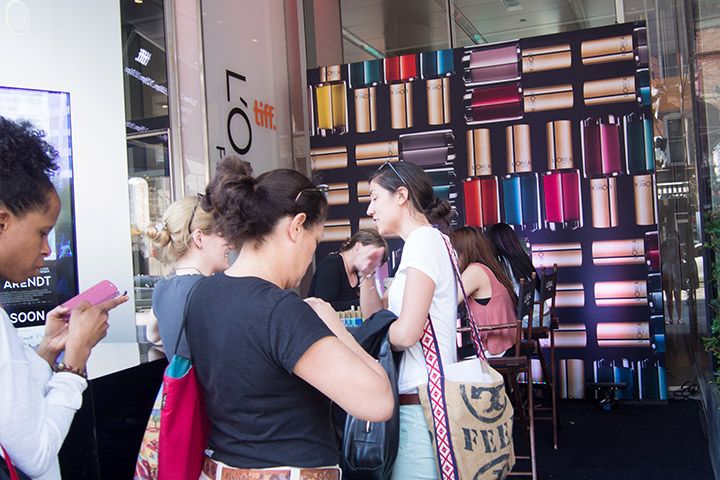 Line up for L'Oreal Paris Nail Bar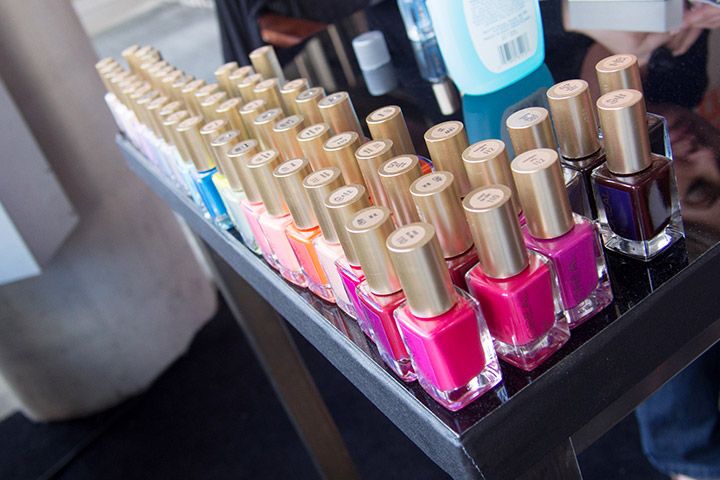 Nail polishes galore... I want them ALL... So beautiful!
L'Oreal Paris set up their Nail Bar at the TIFF Lightbox over the Luminato opening weekend. It was a huge hit. There's always a line. People are really curious what nail polishes option they have with the L'Oreal Paris Color Genius App.
For those of you who don't know, the color genius app will give you suggestions on what makeup/nail to wear. You simply take a picture of yourself with the app (or use what's in your photo library), and it'll give you three combinations for you to "blend it", "match it", or "clash it". After event goer has picked their nail polish, they'll get a mani and also receive a bottle of nail polish from L'Oreal Paris. What a neat idea!
*****
Speaking of Luminato, this year Lancôme has a great photography exhibition "Roses by...". This exhibition features 20 world famous photographer with their photos of roses. On top of that, Lancôme also invited 20 Canadian bloggers to share their roses inspired photographs. Of course, I went check out the virtual gallery, which features some of my blogger friends!
Lancôme Virtual Gallery instruction pole
Lancôme Virtual Gallery picture to use to help to app detect the gallery... try and see if it still works :P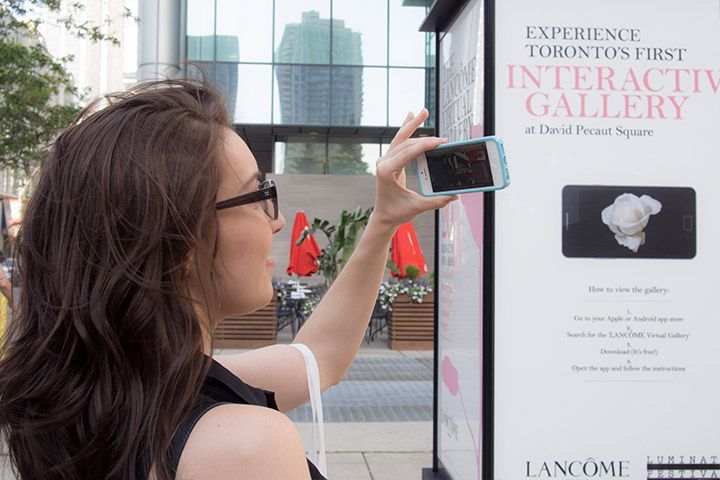 Jessica from Beautezine is looking at her photo in the app for the first time!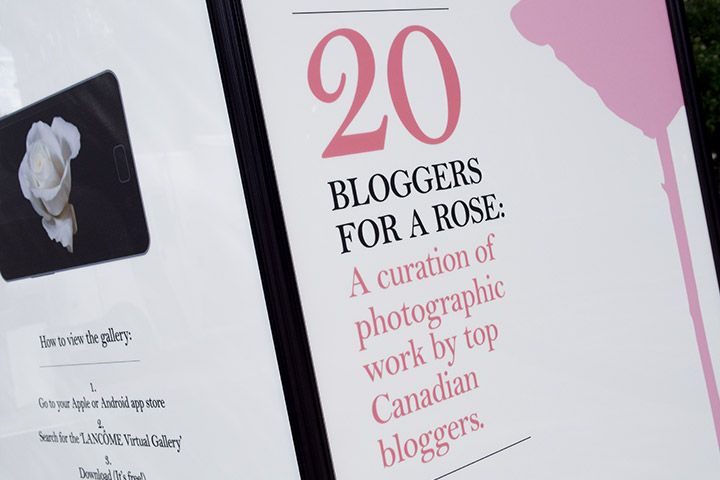 All the pictures are really well photographed. You can search "Lancôme" on your app store to look for the app (you might still be able to access those pictures).
*****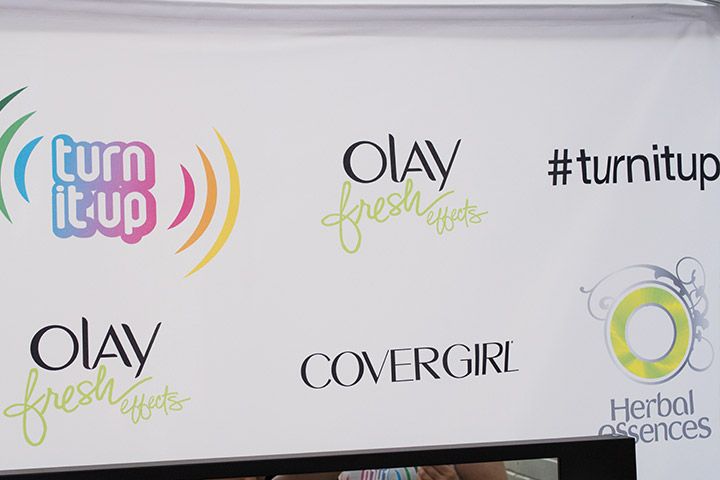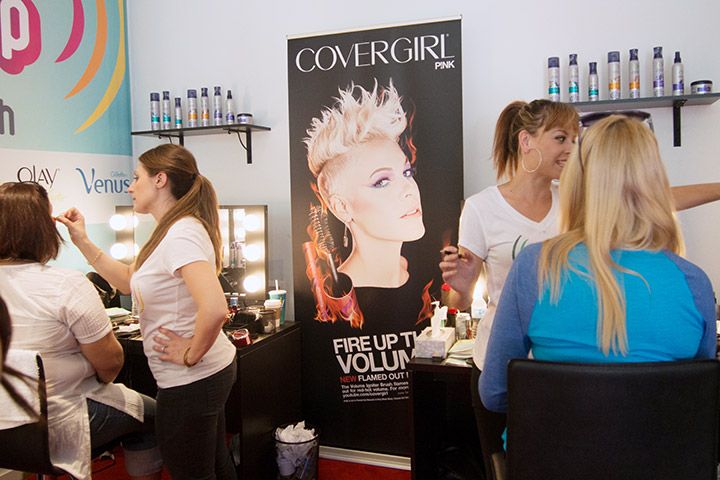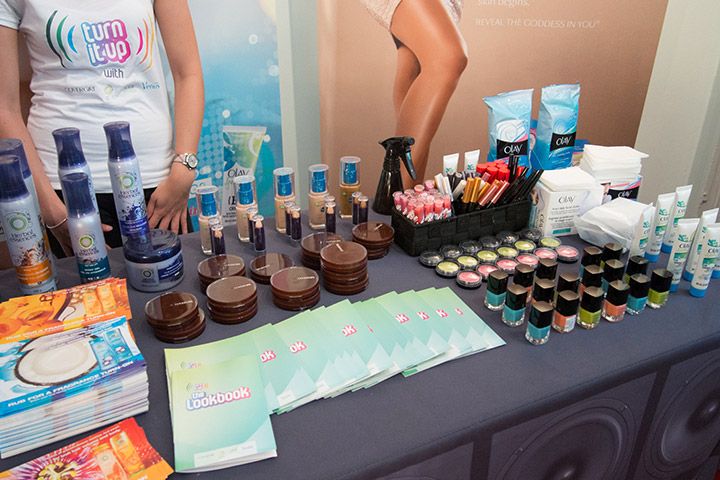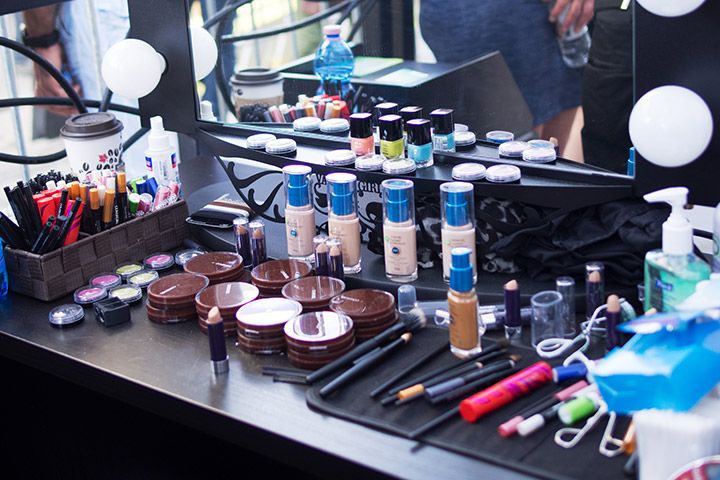 The annual Much Music Video Awards also happen to be on the same opening weekend of Luminato. As the sponsor of MMVA, CoverGirl set up a BeautyBar on Queen Street to provide makeovers in celebration of this annual event.
It was a incredibly successful pop up store. The line was so long and they were fully booked for all 3 days they were there. I didn't get to have a makeover myself, but I did take the opportunity to play with their photo booth with a fan. Yes a fan blowing in our faces lol.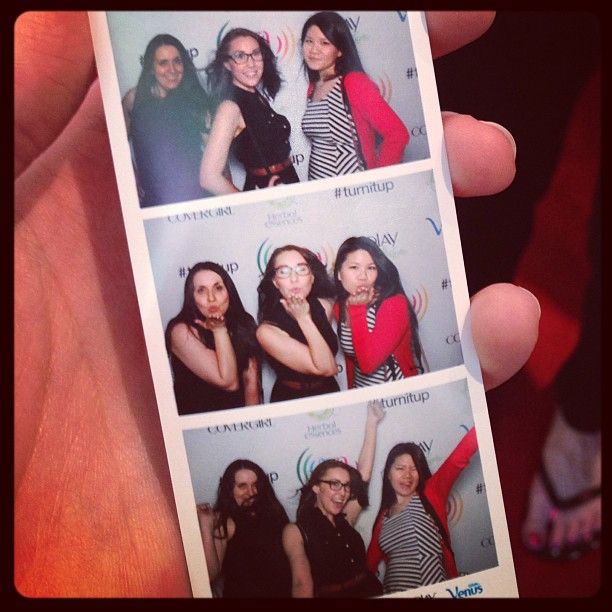 Sandra (momsmakeupstash), Jessica and myself

*****


Right before the actual MMVA, I went to the Matrix Luminato tent, where they were introducing their new line of Biolage ExquisiteOil: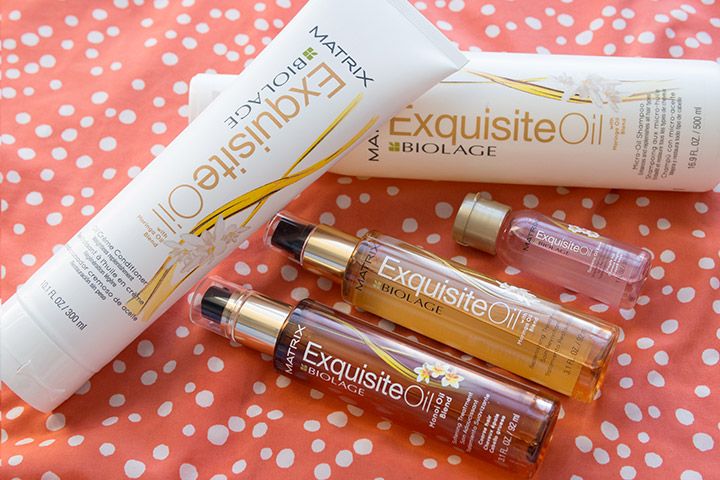 Matrix Biolage ExquisiteOil Line Up
Matrix Biolage ExquisiteOil Line Up (T to B: Tamanu Oil, Moringa Oil, Manoi Oil)
I got a chance to chat with one of the Matrix hair stylists, Patrick. He gave me lots of tips and tricks that I'm hoping I could remember them all. He mentioned that there're many different ways to use these oils: use it your shampoo and conditioner, use it as a leave-in conditioner, use it to soften your curls or to keep your hair straight... Currently testing them out, will report back soon! :)
*****
That weekend was a whole lot of fun! I'm loving Summer (minus the humidity) so far! How was your weekend? Did you check out Luminato and MMVA?
Until next time,
x Rica