May 2013 Favourites | Maybelline, Almay, CoverGirl, bareminerals, Benefit, L'Oreal, Real Techniques & more
June 1, 2013
• Almay, Bare Escentuals, bareminerals, Beauty, CoverGirl, Fashion, Favourites, Foxy Originals, L'Oreal Paris, Maybelline, Olay, Olympus, Real Techniques by Samantha Chapman
It's the time of the month again! May seemed long but flew by so quickly, and very eventful. This month, the weather here in Canada is kind of weird lately, we had nice day, cold days, hail, rain, thunderstorm... But that didn't stop me from trying different products.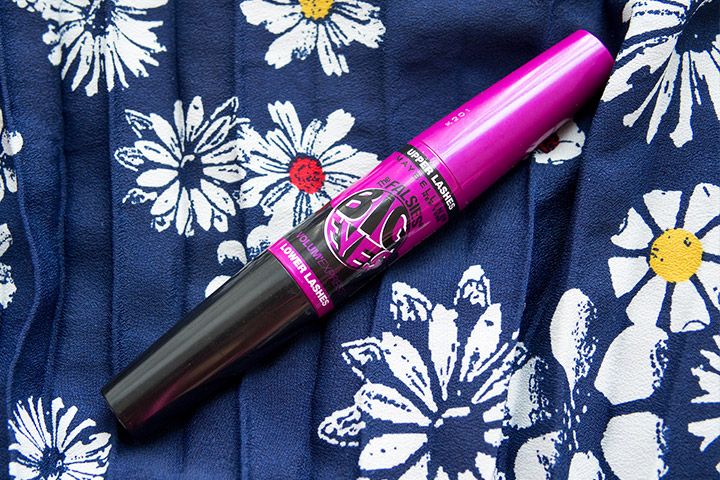 I'm really enjoying using this mascara. It is my go-to one at the moment. I stop wearing mascara on my lower lashes because it always smudge, but this one is keeping the smudginess to the minimal. It does still smudge a little, but nothing a quick wipe won't fixed. I find that when it's less prone to smudging when I wear a full face of makeup (sometimes I just wear concealer, not foundation).
This has been my go-to lip balm ever since the Sun has been out more frequently because it has SPF 25 in it. I like to use it first thing after I cleansing. I keep a few different Baby Lips here and there in my purse, on my work desk, in my pocket. I guess I reach for this the most 'cause it's in my purse, but it's also because it gives a nice subtle tint to your lips.
I swear I like Pink Pout more, but Blooming is just an easier to pull off colour for everyday use. It's a quick pick-me-up item that I don't need a mirror to apply. I try to use it when it's not windy though because as non-sticky as it is, it still catches some of my hair :/.
CoverGirl + Olay Eye Rehab CC 2-in-1
I have heard so many good things about the CoverGirl+Olay Simply Ageless Concealer. Now they have an updated version of it. I have been reaching for it every day for my undereye concealer. I like that it is hydrating and does a good job concealing for my everyday needs. However, the shade light is a little dark for me, so I have to mix it with a lighter concealer to get the right shade.
This is the concealer (or eye brightener) that I use to mix with the CG+Olay Eye Rehab. It is quite a subtle highlighter. But on its own, it doesn't do much for me as far as undereye concealing. So I have to mix it with other concealers that has more coverage. I think it does a great job in brightening my undereye area, much like its sister, the Well Rested powder :)
The newest makeup kit from Benefit. I have been wearing this kit a lot ever since their flash sale a couple weeks back. I actually enjoy the Gimme Fever Cheek Powder the most. It doesn't look like anything in the pan but on your cheeks it gives a very natural flush colour. I have recently
reviewed here and currently holding a giveaway
on this exact kit!
L'Oreal Paris Colour Riche Nail Colour in Greyt Expectation*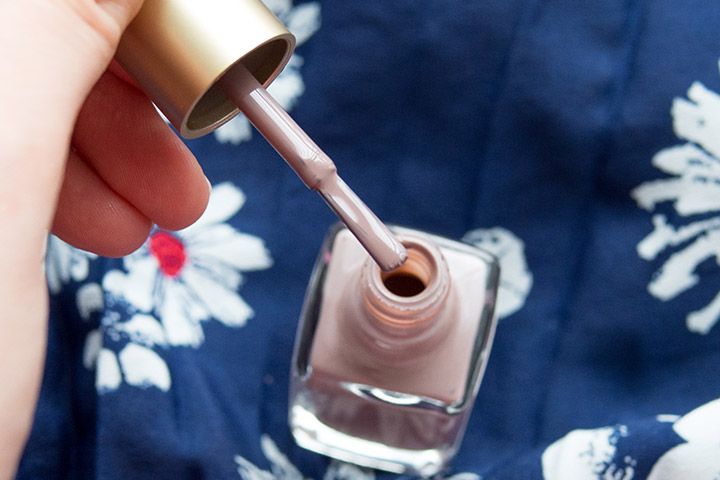 I have yet to do a full review on the new formula of L'Oreal Paris Colour Riche nail polishes. Greyt Expectation is one of the 9 new shades with the new formula. I just love how easy to apply this is, and Greyt Expectation is the colour that I have tried on both my mom and myself.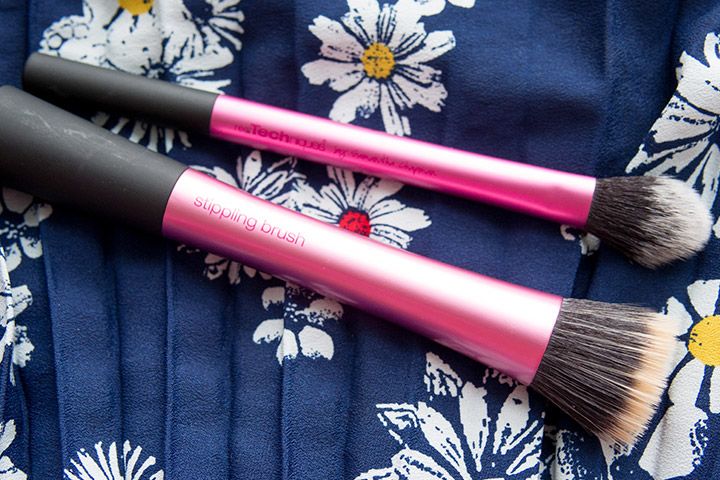 They're such great quality face brushes that I keep reaching for them; the Setting Brush is actually my most used one this month! I have done a full review on these brushes, so check it out to see why I rave about them so much :).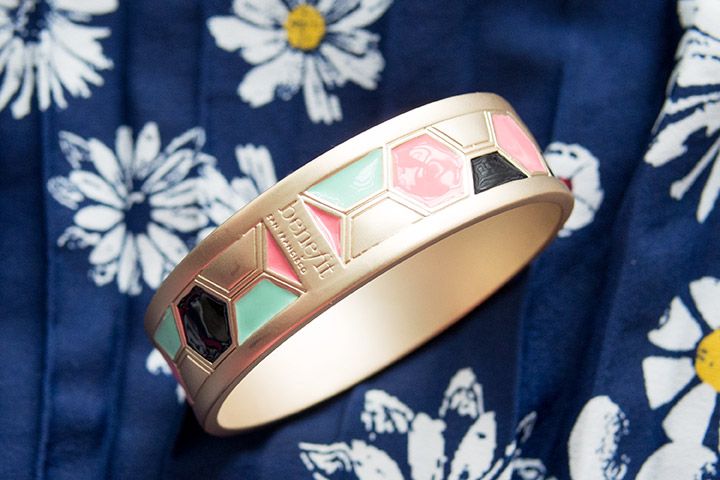 A gift with purchase during the Benefit The Rich Is Back Makeup Kit Flash Sale event. It is custom made by Foxy Originals. It has a good amount of weight and non scratchy material. It has a great design that compliments the Benefit theme, while also goes with a lot of my outfit.
Olympus PEN Series E-PL5 with Panasonic Leica DG Summilux 25mm f/1.4 ASPH Micro 4/3 Lens
My new camera that I have been using for the past two weeks for pictures. The PanaLeica 25mm f/1.4 is not the best lens for product photos (I need a macro lens... saving up for that), but it's a great portrait, all around lens that I could basically use for most things. I can't wait to travel with these two bad boys!
Don't forget to check out the
current giveaway on The Office Chic for the
Benefit Cosmetics x Matthew Williamson The Rich Is Back Makeup Kit!
Until next time,
x Rica
Twitter | Bloglovin' | Instagram | Pinterest
*

Disclaimer: Some products mentioned in this post were provided to The Office Chic for review consideration (noted with asterisk). As always, all the opinions expressed here are my own and are in no way influenced by any advertiser, affiliate, public relations firm or brands.