L'Oréal Paris Red Carpet Beauty Lounge for TIFF 2013 & Screening of "Supermensch The Legend of Shep Gordon"
The 2013 Toronto International Film Festival (TIFF) is on full swing right now! We have spotted celebrities like Zac Efron, Brad Pitt, Jesse Eisenberg, and Hugh Jackman (sorry for the all male list but you get the pattern :P). The list just goes on and on but the entire city is full of life and exciting things.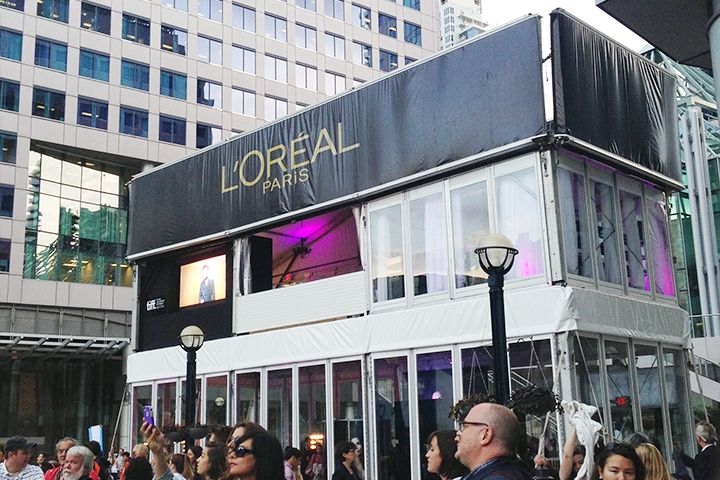 One of the hot spot at TIFF this year, beside the movies, is the L'Oréal Paris Red Carpet Lounge at David Pecaut Square, located right next to the TIFF red carpet near the Roy Thomson Hall. This pop up Beauty Lounge is only going to be here in Toronto for a limited time (from September 5-14, 2013;
Mon-Fri 4-10 pm & Sat-Sun 10 am-10 pm).
It is a perfect place for event goers to get pampered (hair, lips or nails) and have some fun, as well as checking out the limited edition
L'Oréal Paris Collection Privée
(and get a product sample yourself), which is the official beauty collection for TIFF this year.
It's a full house and the line is going round and round outside
Hair Station
Hair Station featuring L'Oréal Paris hair products
Lips Station
Nails Station
Nail Station featuring Collection Privée Galore!
Collection Privée Photo Booth
I was fortunate to be invited up to the second floor VIP lounge along with some of my fellow Toronto Beauty Bloggers to hang out and get a good spot at the red carpet. W
e get to look at the Collection Privée up close again.
And we got to taste some freshly made
Lindt Lindor Caramel Impulse Pack
, which quickly become one of my favourite.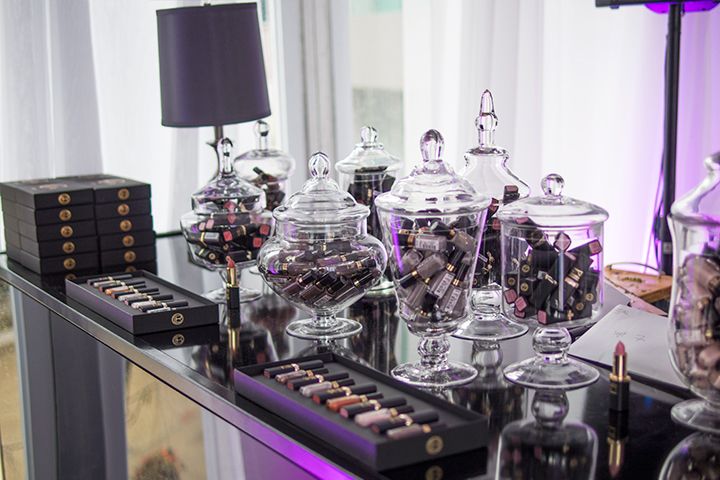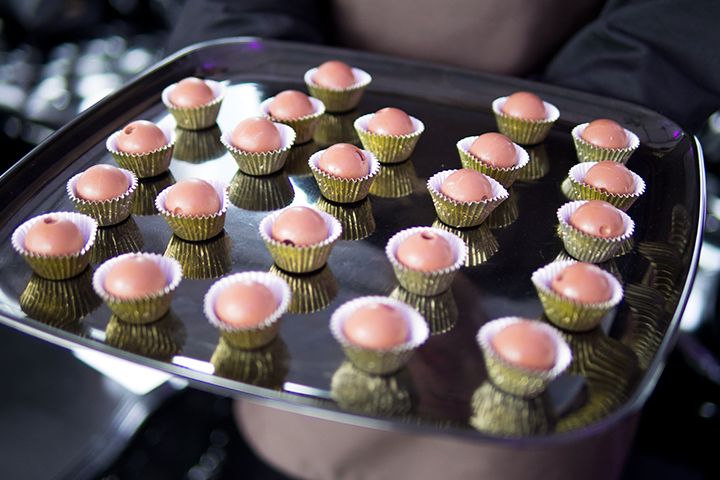 New Lindt chocolate: Lindor Caramel Impulse
While at the VIP floor of the Beauty Lounge, we got a pretty good spot to view the red carpet and to spot celebrities' arrival. We were there to see the premiere of "Supermensch The Legend of Shep Gordon", which is directed by a Toronto treasure, Mike Myers. It was a documentary about industry legend Shep Gordon's life as a talent manager, his relationships with people, and his personal life. It was full of laughters and heartfelt moment, and his "couponing" method is truly inspiring (no, not the Extreme Couponing type of couponing lol). So of course, we spotted the one and only Mike Myers... we might or might not have yelled out "Mike, give us a wink"... :P
The red carpet at David Pecaut Square
Mike Myers's arrival
After the movie, there was a Q&A session with Mike Myers and Shep Gordon himself. I also saw Alice Cooper as he head out from his seat, which my bandmates are obviously jealous about! It was such a fun experience.
Q&A session with Mike Myers (left) & Shep Gordon (center)
TIFF is an important cinematic event for Toronto. It has been an international success and attracted lot of attention from media, film makers, actors, and tourists around the world. It is also a great way to celebrate the Canadian arts in film. So if you are able to get some tickets (new tickets available every day), try check out a movie or two. And of course, if you're in town anyway, pop into the L'Oréal Paris Red Carpet Lounge to get pampered!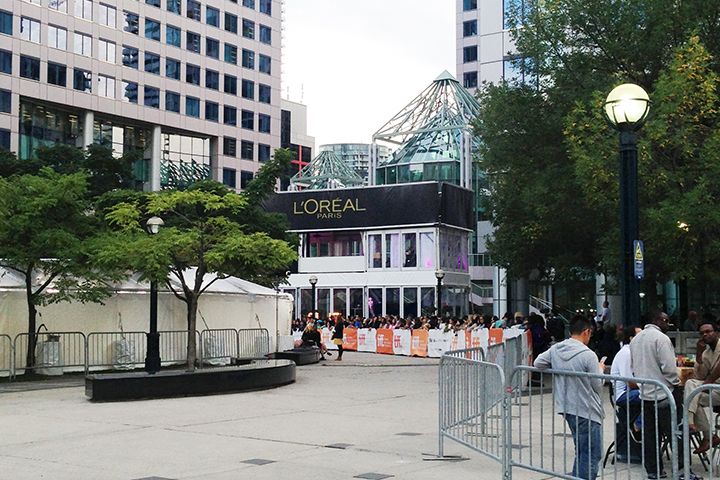 Will you be going to any TIFF movies or events this year? Let me know!
Until next time,
x Rica