Uniting Beauty Bloggers Across Canada | #BeautyUnited P&G Beauty Blogger Ambassador Program Launch Party
September 3, 2013
• Beauty, Beauty United, Clairol, CoverGirl, Crest, Events, Herbal Essence, Media Coverage, Olay, P&G Beauty, Pantene, Secret, Venus, Vidal Sasson
Last week, I had the pleasure to attend the Beauty United Blogger Ambassador Program launch party. Hosted by P&G Beauty, this party is to celebrate the launch of their Canadian beauty blogger ambassador program, which features 30 beauty bloggers across Canada and I am honoured to be one of them.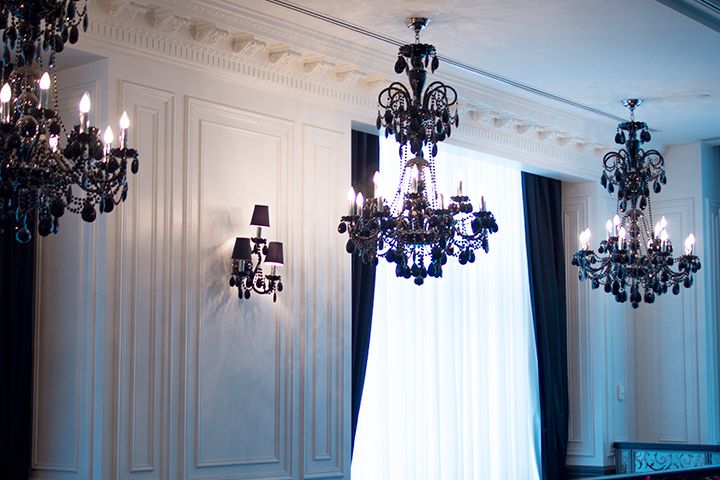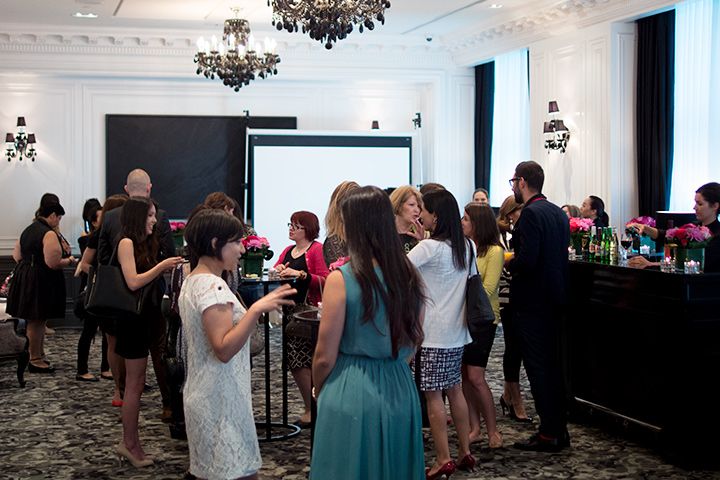 During the party, we got the chance to see some old and new faces, and mingle with them. Some bloggers flew all the way from Vancouver, Windsor, and Montreal for this party. It was really nice because we typically don't get to meet beauty bloggers in other parts of Canada.
And of course no party will be complete without chocolates... that's just me though haha.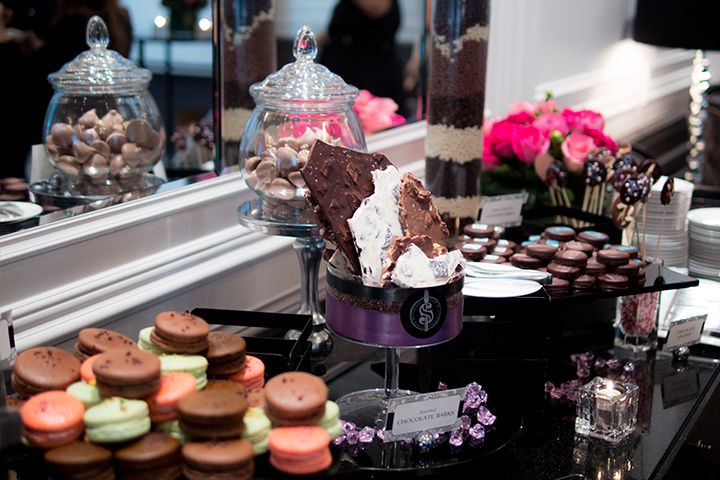 At the event, we got to learn about the psychology in first impression and how your makeup will affect it. Apparently, there is a tradeoff in perception between attractiveness and trustworthiness or intelligence. This is great to know and reassuring (that I should be comfortable with being intelligent than attractive LOL). Jokes aside, one great takeaway for me is that keeping your makeup simple but fresh and put together is great for business meetings and interviews where first impression is a big deal.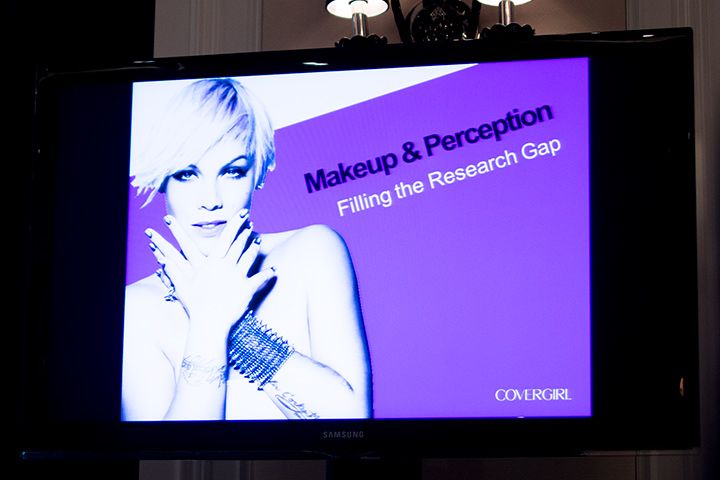 We also learned about product ingredients safety and what P&G has done to ensure their products are safe to use. I think this is a very interesting and important program but since I am not an expert in this, I would suggest to go read about their research and studies on their website: P&G Beauty Science.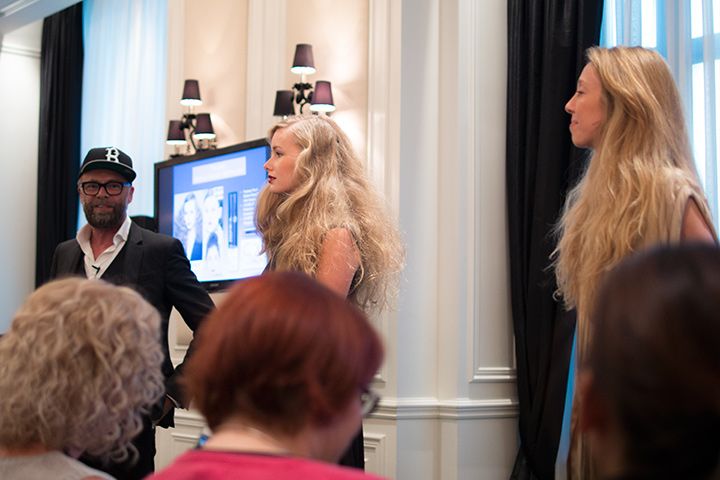 Next, beauty experts from P&G Beauty Brands presented a few Fall makeup and hair trend that I can't wait to recreate and share with you. They made it look totally simple and achievable using drugstore products.
We also got to go around each individual brand station to learn about their new and current products as well as some tips and tricks on using them. For example, did you know that you can apply antiperspirant and deodorant at night so that it works with your skin during the night?
Finally, there is a video booth and a photo booth for the YouTubers to film some videos and the rest of us (i.e. me and Emily) to have some fun lol.
So you may wonder, what does this mean for The Office Chic? Does it change anything around here?
Joining the Beauty United program provides this blog with more exposure to P&G Beauty Brands, their beauty experts advices, trend reports, press samples, and contesting opportunities for my readers. It does NOT change my opinions just because I become affiliated with these brands through the ambassador program. If I personally don't believe in a product, I would not recommend it. I will always be honest with my review and let you my experience and how I feel about the products. P&G Beauty is also expecting that our opinions will be honest. They are providing us with more tools and resources but they do not expect to alter how we feel about certain products. Also, just in case you're wondering, I am not being monetarily compensated by P&G Beauty.
As for how it will change this blog, well, it doesn't, except you will see the following disclosure at the end of the post if I feature a product from a P&G Beauty Brand.
Disclosure: I am a #BeautyUnited blogger. As part of my affiliation with this group I receive products and special access to P&G events. The opinions on this blog are my own.
If I tweet or Instagram about a P&G Beauty product, I will also include the hashtag #BeautyUnited. I am not sure if I need to do so with the products that I purchase myself even though they're part of P&G Beauty, but I guess I will find out as I go. As always, I will always disclose if a product was sent to me as a press sample, which I normally note it with an (1) asterisk (*).

***
I am thrilled to be part of the Beauty United community. It will be great to gain more beauty knowledge (e.g. trends and techniques) and share with you guys. Like I said, it doesn't change our relationship here as blogger and readers. There might even be more giveaways from now on, yay :D. If you have any questions on the above, you could always send me a note :).
Until next time,
x Rica
Disclosure: I am a #BeautyUnited blogger. As part of my affiliation with this group I receive products and special access to P&G events. The opinions on this blog are my own.