When High Fashion Meets Nail Art | Revlon by Marchesa Nail Art 3D Jewel Appliqués
Revlon by Marchesa Nail Art 3D Jewel Appliqués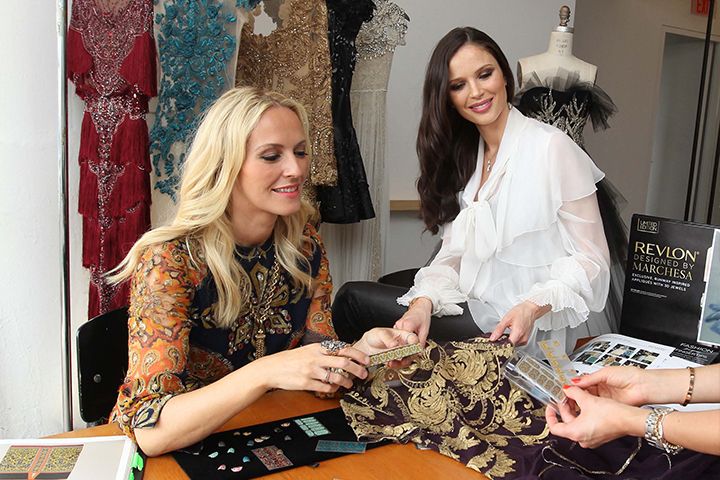 Marchesa co-founders Keren Craig and Georgina Chapman
"Fashion and beauty are about self-expression and experimentation, and taking a creative approach to your personal style. Nails have become the ultimate accessory, so we are so excited to translate our signature Marchesa design motifs into a collection of 3D Jewel Nail Appliqués for our first collection with Revlon." - Keren Craig, Marchesa Co-Founder.
This Fall, Revlon collaborated with Marchesa to release a line of Nail Art inspired by her dresses:
Revlon by Marchesa Nail Art 3D Jewel Appliqués™
. Available in 8 different brilliant designs, these 3D Jewel Nail Appliqués feature opulent colours, elaborate prints, and luxurious metallics like the Marchesa dresses.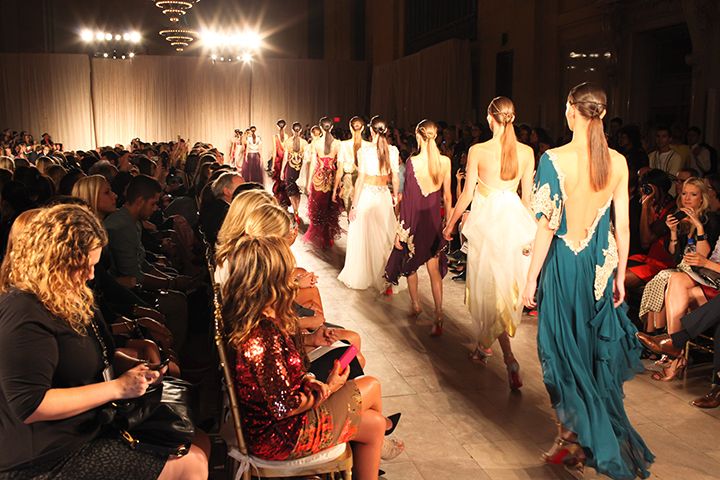 Marchesa Runway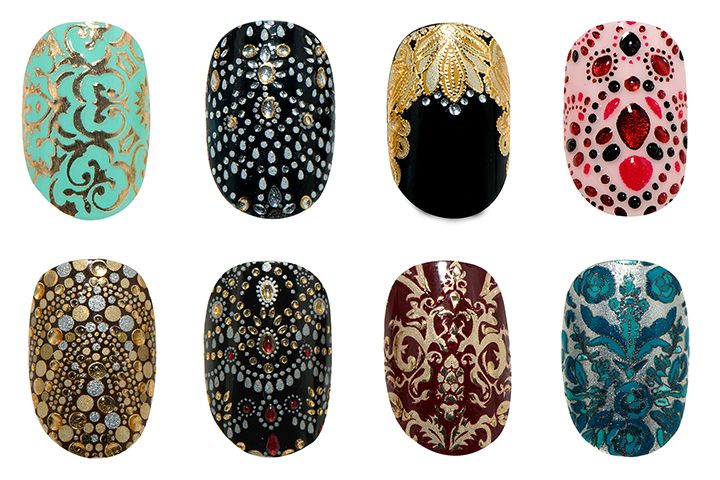 Revlon by Marchesa Nail Art 3D Jewel Appliqués
Top Row, L to R: 24K Brocade, Beaded Couture, Crown Jewels, Evening Garnet
Bottom L to R: Guilded Mosaic, Jewel Noir, Royal Burgundy, Silk Rosette
Revlon by Marchesa Nail Art 3D Jewel Appliqués in Crown Jewel
I was very much in love as soon as I saw the press release and I know I got to have them all. The detailed and sophisticated designs got me, and I seriously can't wait to get them and play with them. Not to mention, I always have a soft spot for anything British ;). It is very hard to choose a favourite, but 24K Brocade and Crown Jewel definitely caught my eyes.
Retailing at $8.95, these babies will be available at drugstores and mass retailers of Revlon in October. These are a no brainer must have for me for this Fall and Winter. So... Let the hunt begin!
Until next time,
x Rica