Gimme More Brow Goodness | Benefit Cosmetics Gimme Brow | Review, Photos & swatches | Benefit Brow Bar Beauty News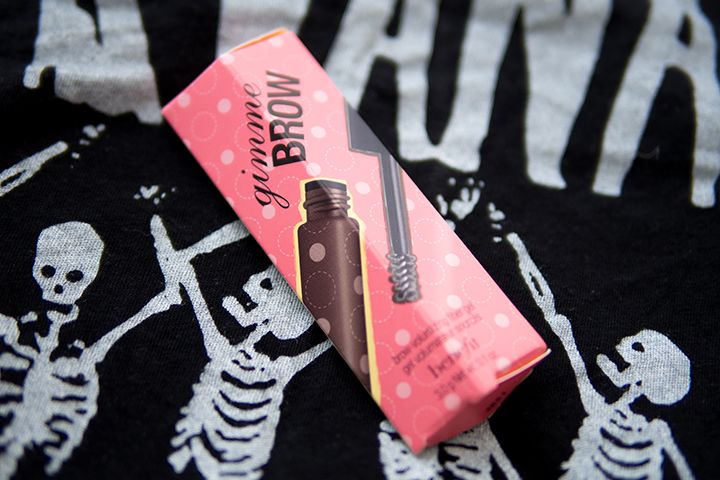 Benefit Cosmetics Gimme Brow in Medium/Deep... How cute is the packaging?
"Gimme gimme more, gimme more, gimme gimme more" - Gimme More by Britney Spears.
This is what I would sing when I'm growing my brows out. I was born with unruly and sparse brows. I have embraced that and just been filling it in everyday and hope for the best. But it has become a chore that I don't really enjoy doing. One thing that annoys me the most is that I don't always get them right, until the Benefit Gimme Brow* (US $22.00 / CA $26.00) came along.
Gimme Brow is a volumizing brow gel with innovative brush-on fibre that would adhere to and stay on your skin and brow hair. It comes with a tiny brush that allows precise work and let you define the arch you want. You can use the tip to shape the arch and the end or turn it vertically to comb the thicker part of your brows. It's pretty foolproof.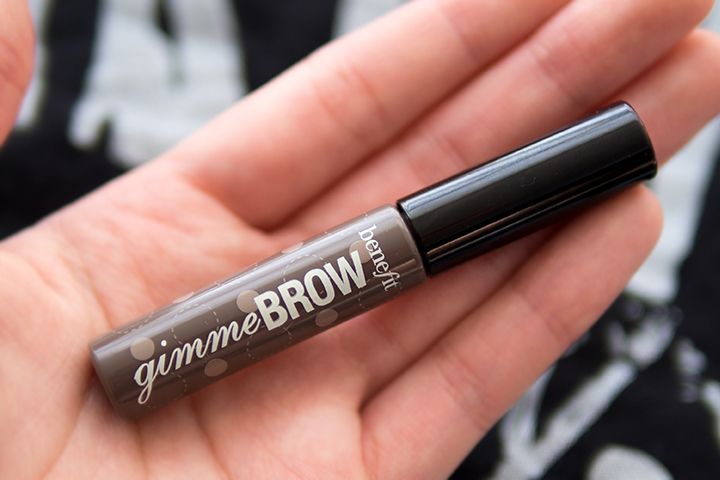 Benefit Cosmetics Gimme Brow in Medium/Deep... note its size in my palm
The applicator brush
The formula is lightweight and dries not too quickly and not too slowly. Since it is a fibre gel formula, it won't make your brows crispy.
The colour is not too intense when you first brush it on but you can definitely build it up to the intensity you want, which
allows room for mistake
. However I can see that it would take a little longer for those who need a little more coverage to fill in their brows. I mostly use Gimme Brow on its own because I just really like how natural it looks on my brows.
The whole thing is pretty tiny, which concerns me because I do need to dip once or twice for each brow application. For people who want even more coverage, they probably need more products. At $22/$26 a pop, I sure hope I can use it for a few more months. I am not sure how long this tube will last me, but then again, I have had this over a month, and it's still going strong.
While it does a great job to fill my brows and reach most spots, I do sometimes need more coverage in some problematic spots (overplucked area or where I accidentally trimmed too much hair D: ). So I would take a angle brow brush and get some product around the wand and apply on those places. It works really well that way, too.
Before Gimme Brow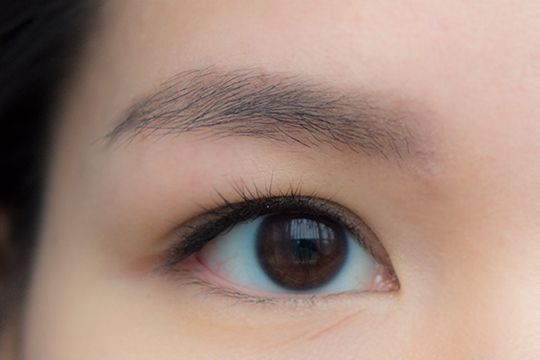 After Gimme Brow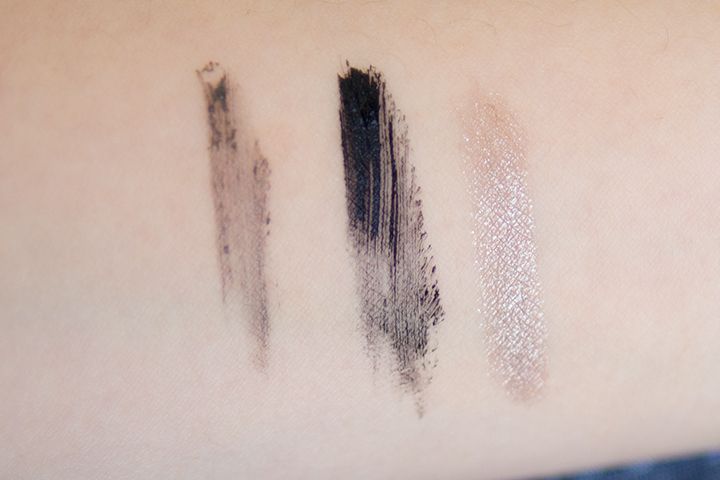 Benefit Gimme Brow Swatches on the left most
Overall, I really like Benefit Gimme Brow (it was in my early Fall favourites). The tiny brush gives you a lot of control but it's so tiny that you probably have to re-dip a couple times. Since it doesn't come with a whole lot of product, or it sure doesn't seem like a lot, I am not sure how long this product will last, but based on my rate of using and how much I'm still getting, I think it will be at least 2 more months before I need a new tube
| | |
| --- | --- |
| Value: | 7.5/10 |
| Quality: | 9.0/10 |
| Longevity: | 9.0/10 |
| Practicality: | 9.0/10 |
| Packaging: | 9.5/10 |
| | |
Some exciting news for your brows!

Raising brows since 1976, Benefit is bringing their famous Brow Bar to Canada! Check out the details:
Who: All of you reading right now are invited
What: Grand Opening of Benefit Brow Bar
Where: Sephora at Yorkdale Mall (3401 Dufferin St, Toronto, ON M6A 2T9)
When: October 10, 2013, 12PM to 6PM and October 11 & 12
How: Drop in or book an appointment with Sephora at (416) 785-4400
To put a cherry on top of the sweet sundae, you will receive a free Benefit make up bag
, while supplies last, with your service at the Grand Opening Events!
Gift with Service for Benefit Brow Bar Grand Opening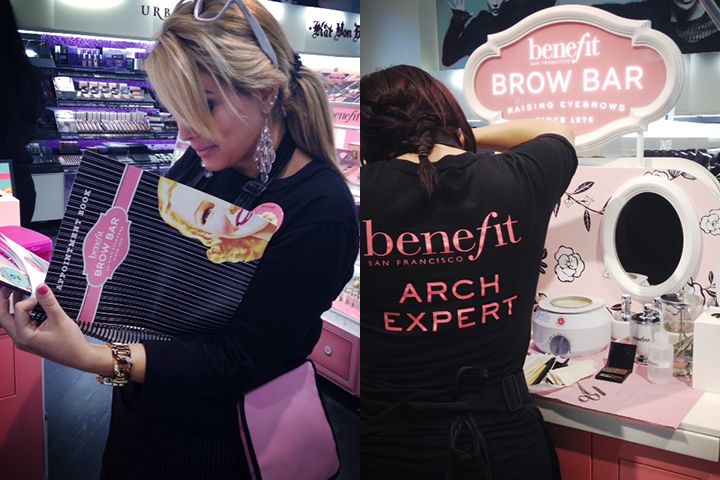 Benefit Brow Bar Grand Opening in Montreal
After accidentally over trimmed my brows and not having the time to groom it for the last 3 weeks, my brows need a major pick me up. So you know where I'll be at next week :P.
Until next time,
x Rica
Twitter | Bloglovin' | Instagram | Pinterest
*Disclaimer: Products mentioned in this post were provided to The Office Chic for review consideration (noted with asterisk). As always, all the opinions expressed here are my own and are in no way influenced by any advertiser, affiliate, public relations firm or brands.