Glamourous Gifts Wrapped Up In Love by Benefit Cosmetics | Holiday 2013 | Beauty News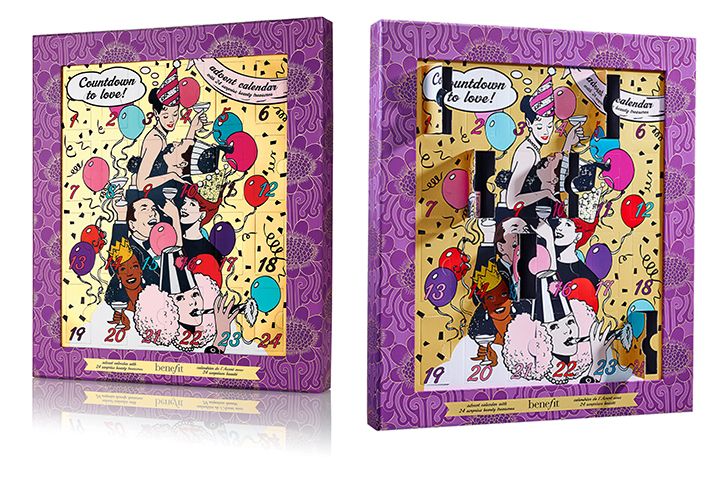 Countdown to love!
Good things come in all sizes, and Benefit proves just that. This holiday season, Benefit is releasing a bunch of Glamourous Gifts Sets for you to choose from. There are mini products sets, palettes and even an advent calendar. From the on-the-go girl to the gloss-girl, you are bound to find something for yourself and your loved ones.
All of these are available now at Shoppers Drug Mart in Canada. All but the Let's make lovely! set is also available at Benefit Cosmetics (US & UK), Murale in Canada, Ulta in USA as well. And Countdown to love! is available at Sephora too.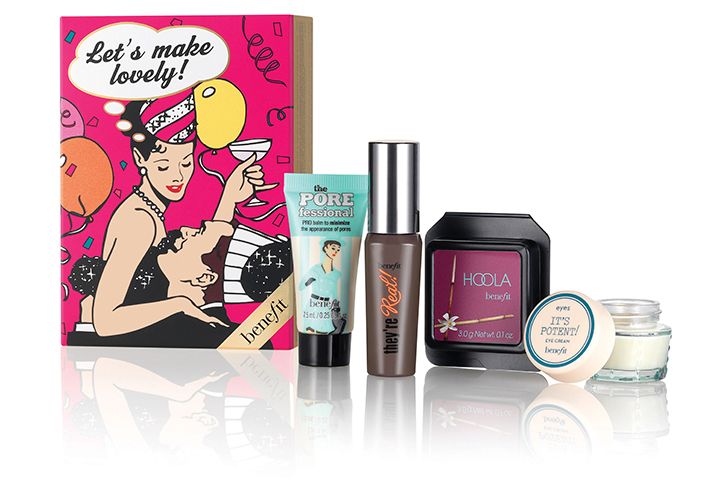 Let's make lovely!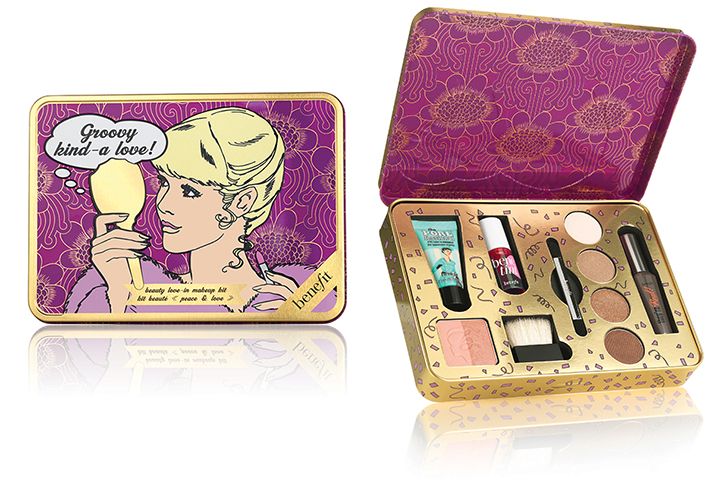 Groovy kind-a love!
Love at first shine!
Little love potions!
Let's make lovely! (CA $27.00 / GB £19.00): a must-haves kit for your purse, including 4 minis of:
They're Real Mascara
Porefessional Primer
Hoola Box O' Powder
It's potent! Eye Cream
Groovy kind-a love! (CA $43.00 / US $36.00 / GB £29.50): a complete kit complexion, eyes, cheeks & lips. This kid includes
They're Real Mascara
Porefessional Primer
Benetint
Dandelion & Gimme Fever blush duo
4 eyeshadows (tickle my ivory; gilt-y pleasure; shimmer down; kiss me, i'm tipsy)
Love at First Shine! (CA $30.00 / US $26.00 / GB £19.50): features six ultra plus gloss mini, including:
lollibop: hot pink
kiss you: clear fuchsia
icebreaker: clear
fauxmance: soft berry
A-lister: bubblegum pink
poutrageous!: bright pink-coral
Little Love Potions! (CA $43.00 / US $36.00 / GB £29.50): a set of bestseller minis for you to mix and match, including:
the POREfessional
it's potent! eye cream
high beam
posietint
stay don't stray in light/medium
watt's up!
BADgal lash
"that gal"
hoola
hoola ultra plush
Countdown to love! (CA $79.00 / US $68.00 / GB £60.00): this advent calendar includes 24 surprise beauty treats that are sweeter than chocolate. If you're going to get one for yourself and you would like some surprises, I suggest you don't look at the following list:
"that gal"
the POREfessional
high beam
sun beam
Lip & cheek tint mini: benetint, chachatint, posietint
ultra plush lip gloss in CORALista, sugarbomb, dandelion, A-lister
Box o' powder minis: hoola, dandelion, CORALista
BADgal lash mascara
stay don't stray in light/medium
BADgal liner waterproof
it's potent eye cream
total moisture facial cream
ooh la lift
girl meets pearl
AND...
horseshoe charm bracelet
star charm necklace
ribbon bow barrette
Since I do own a lot of Benefit product, I only have one wish list item, the Love at First Shine mini gloss set! But if you're buying for someone who is just starting out with makeup or with Benefit, I think Let's make lovely! and Groovy Kind of Love! are great sets too. Either way all of these make great holiday gifts and stocking stuffer. And it's definitely healthier to countdown with a beauty advent calendar than chocolate.
Until next time,
x Rica