Be Mistletoe Ready | Fresh Sugar Baby | Review, Photos & Swatches
November 18, 2013
• Fresh, Holiday Collection, Lip Balm, Lip Care, Lip Gloss, Lip Scrub, Product Photos, Review, Sephora, Swatches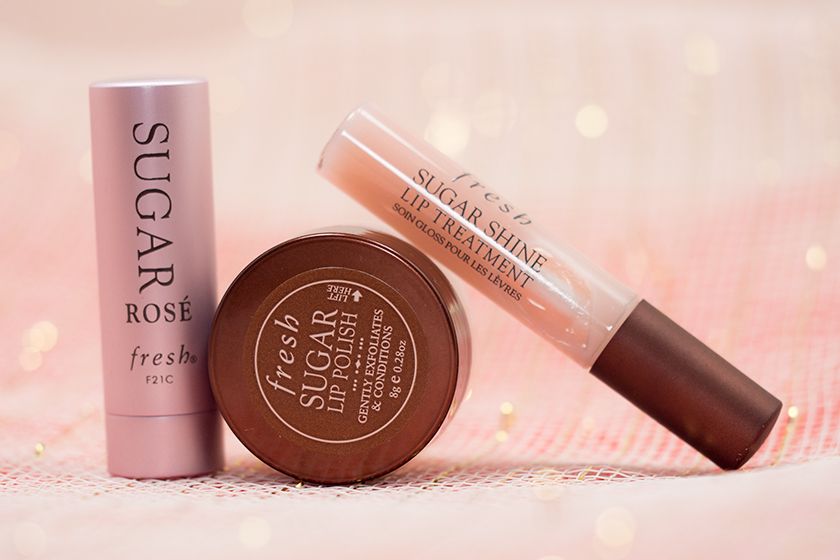 The Holidays are just around the corner. "What is the quick and easy way to be 'mistletoe ready'", you asked. That involves 3 steps: exfoliate, nourish, and protect. If that's what you're looking for, the Fresh Sugar Baby*(CA $36 / US $32) trio for this holiday might be perfect for you.
The Fresh Sugar Baby set comes with 3 deluxe minis: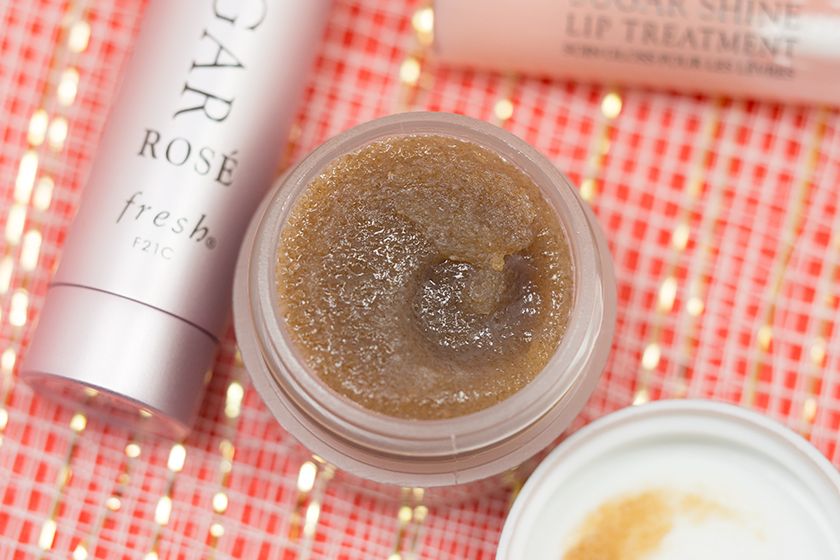 The Sugar Lip Polish helps to exfoliate and smooth out your lips, especially when the lip area tends to get dry in the Winter. This lip scrub is pretty nicely milled, probably finer than other lipscrub out there. It is pretty thick and "concentrated" so a little goes a long way. You could simply use your finger to scrub the lips or just rub your lips together. Since it's a sugar scrub, it tastes kind of sweet, so be careful not to actually eat it like candy.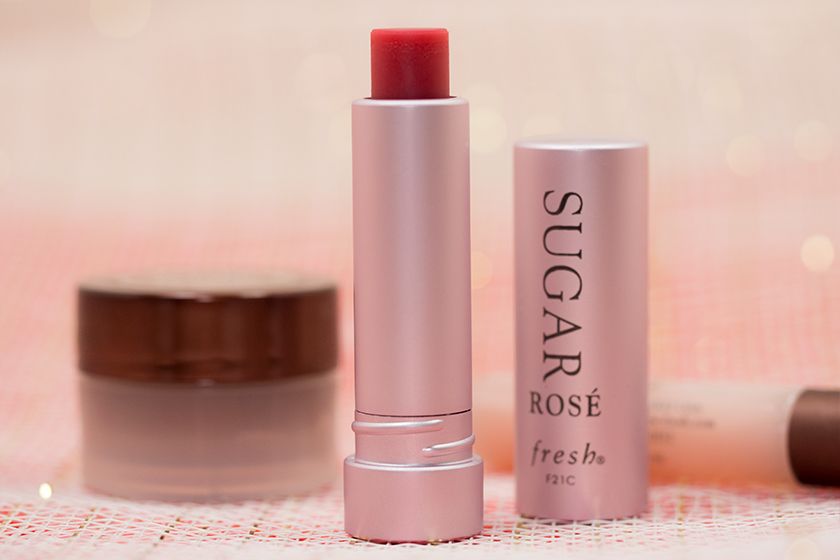 The Sugar Rosé Tinted Lip Treatment is a rose tone tinted lip balm. It is thicker than most of the stick lip balms that I have tried with a very buttery consistency. The stick itself doesn't seem too sturdy, so it's not a good idea to apply too much force. It is gives a nice pink tint but may not be the most moisturizing lip balm. It makes your lips looking nice and pouty, which is recommended under the mistletoe.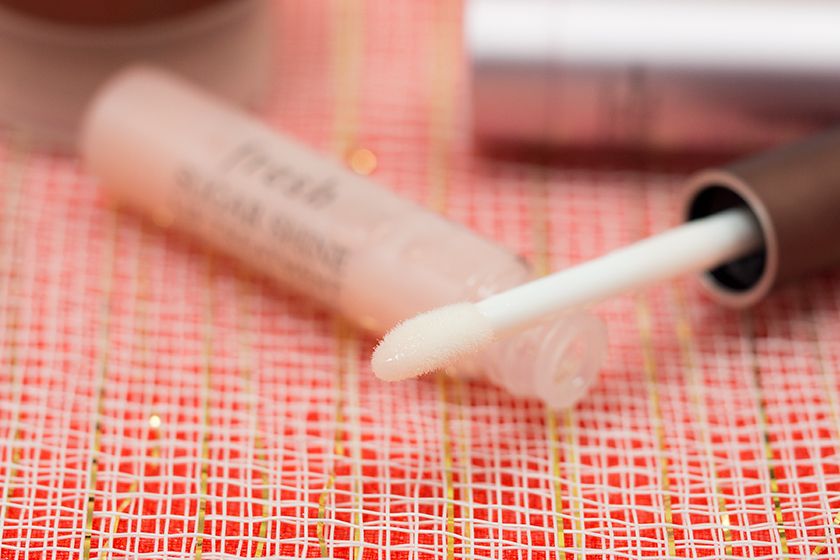 The Sugar Shine Treatment is like a lip gloss version of the original Sugar Lip Treatment. It smells lemony like the rest of the products in this kit. It claimed to be "a high-shine lip treatment that moisturizes, promotes suppleness, and improves lip definition", which it does deliver the promise. Lips are left smooth, moisturized, and shiny.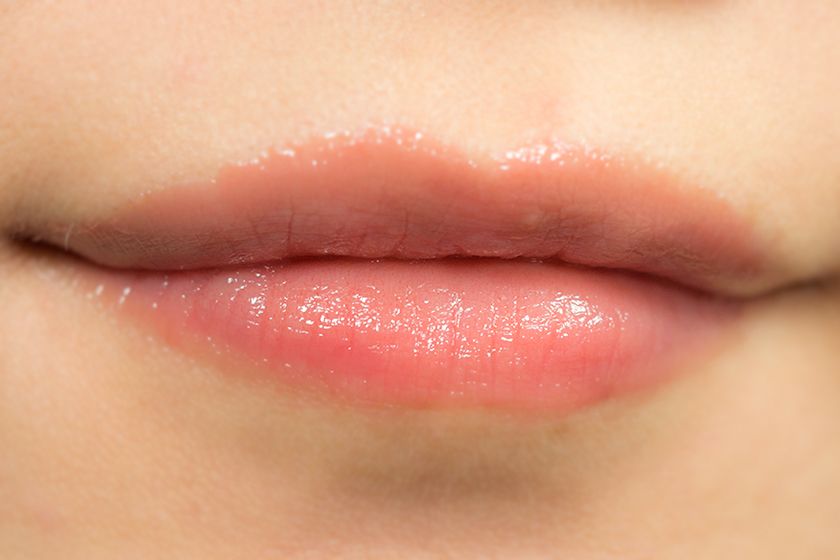 Sugar Rosé Tinted Lip Treatment Sunscreen SPF 15 on Lips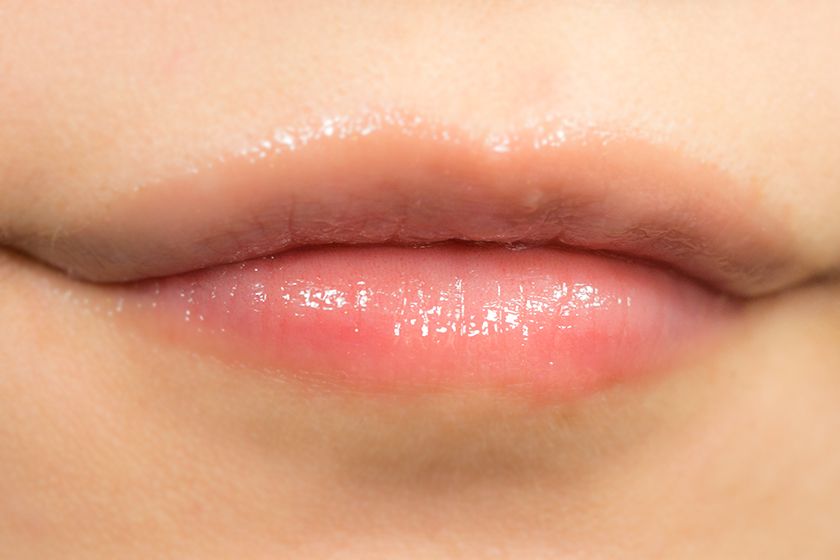 Sugar Shine Treatment on Lips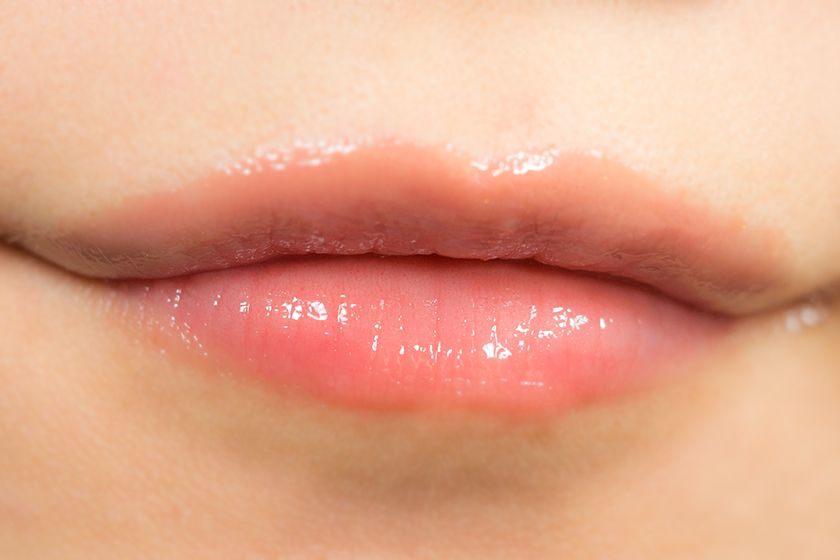 Sugar Rosé Tinted Lip Treatment Sunscreen SPF 15 +
Sugar Shine Treatment
on Lips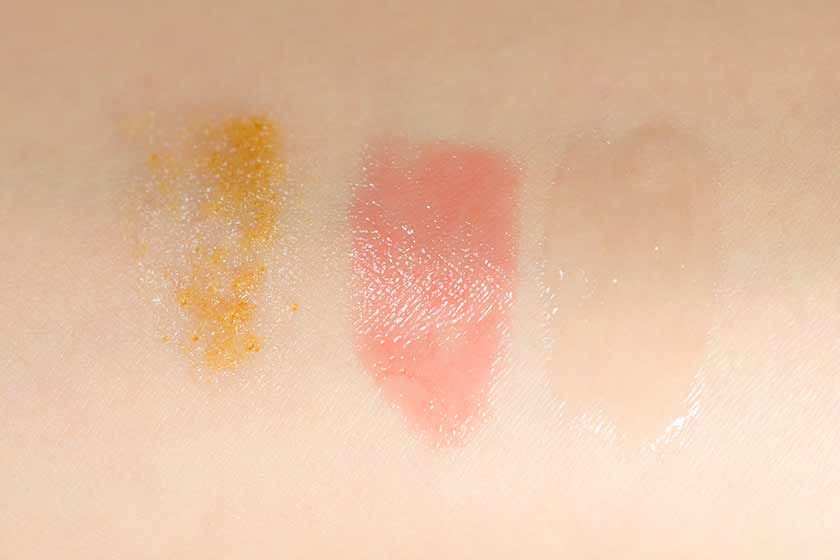 Swatches L to R: Sugar Lip Polish,
Sugar Rosé Tinted Lip Treatment Sunscreen SPF 15,
Sugar Shine Treatment
Follow through all 3 steps using the little-goes-a-long-way sugar scrub, the moisturizing tinted lip balm with SPF, and top it with a high-shine treatment, it will help you to create the perfect mistletoe pout. If you end up kissing someone, you will leave a great impression of having soft and kissable lips. So treat yourself or your loved ones with the gift of great lips.
| | |
| --- | --- |
| Value: | |
| Quality: | |
| Longevity: | |
| Practicality: | |
| Packaging: | |
| | |
Until next time,
x Rica
Twitter | Bloglovin' | Instagram | Pinterest
*Disclaimer: Products mentioned in this post were provided to The Office Chic for review consideration (noted with asterisk). As always, all the opinions expressed here are my own and are in no way influenced by any advertiser, affiliate, public relations firm or brands.