Essie Encrusted Treasures Collection Has Got Our Nails Texturized for The Holidays | Review, Photos & Swatches
November 25, 2013
• Beauty, Essie, Holiday, Holiday Collection, Nail Polishes, Nails, Product Photos, Review, Reviews, Swatches
When I knew and saw that the Essie Encrusted Treasures Collection was coming out, I knew I had to have it. It consists of 6 unique texture and glitter nail polishes:
Belugaria: holographic jet black lace
Peak of Chic: alpine white holographic rainbow fringe
On a Silver Platter: pearlescent gold with holographic violet glitter
Lots of Lux: shimmering lapis lazuli with a beautifully textured finish
Ignite the Night: sparkling hematite with a superfine matte finish
Hors d'oeuvres: platinum gold with iridescent silver glitter
Belugaria is a highly texturized shade with lots of "crumbs" of matte glitter, with rainbow glitter. It is gorgeous on but a pain to apply. It takes some practice (and luck) to get an "even coat".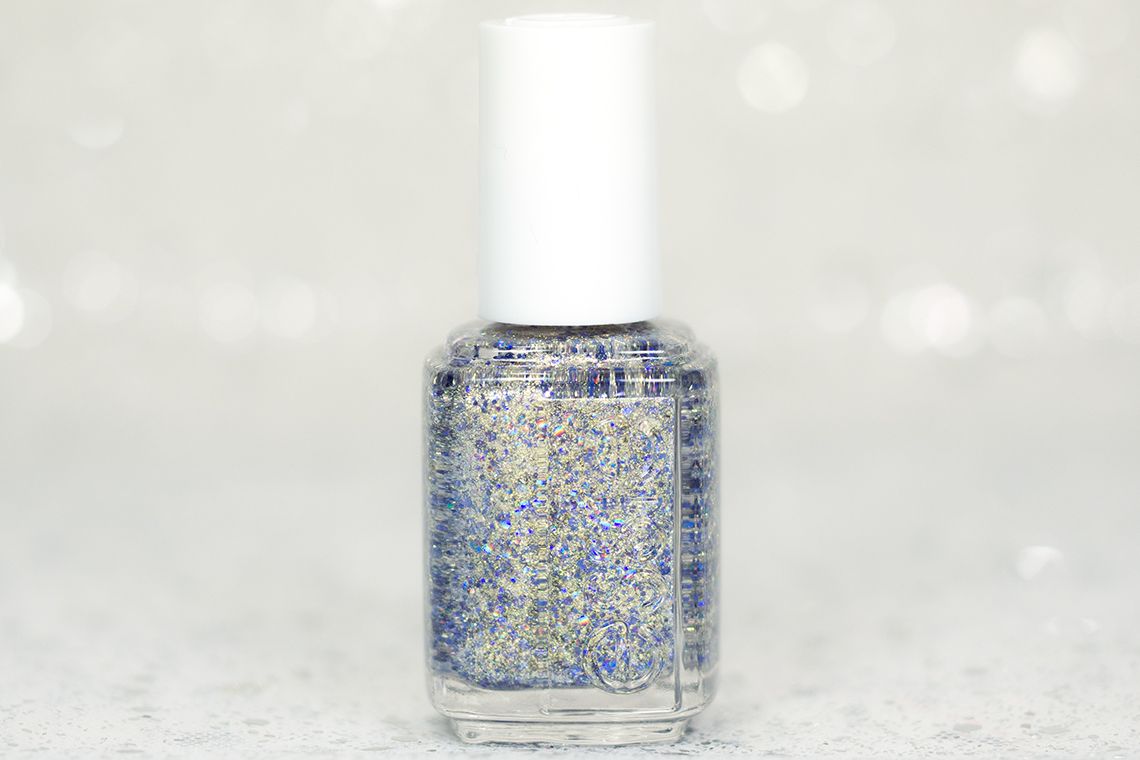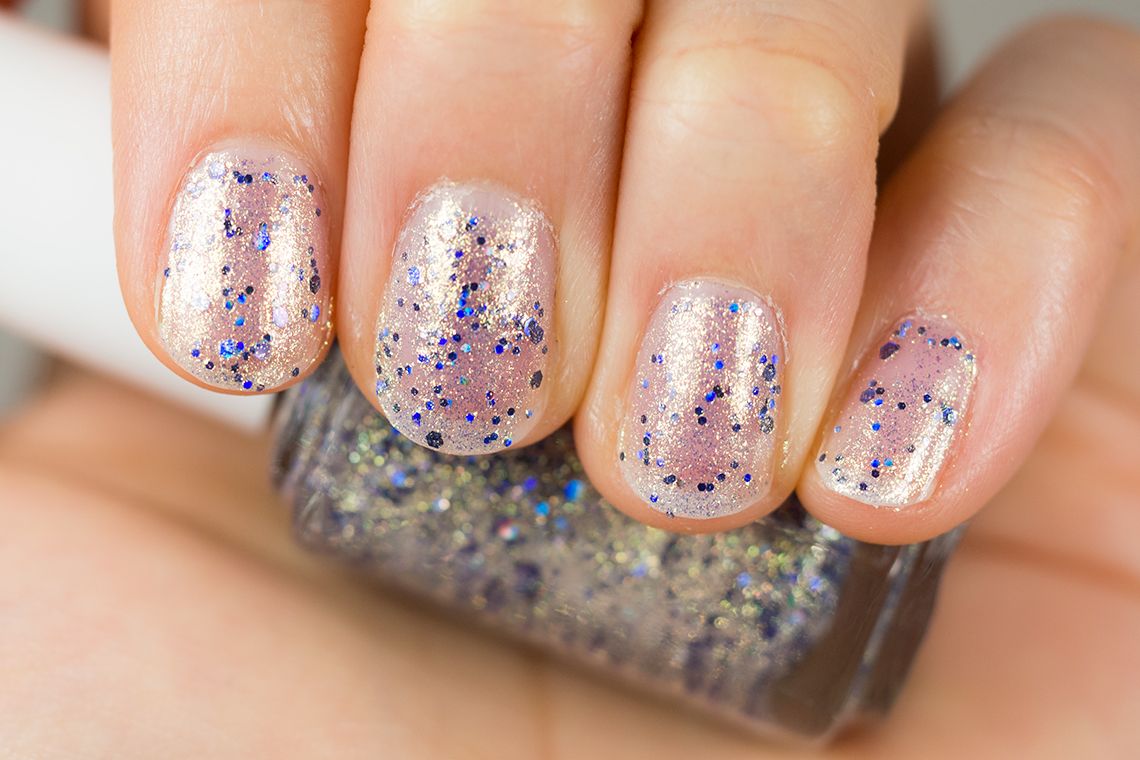 On a Silver Platter is a clear polish packed with gold micro glitter and have a mixture of big and small holographic violet glitter that makes it unique. It is very captivating to stare at, especially under lights.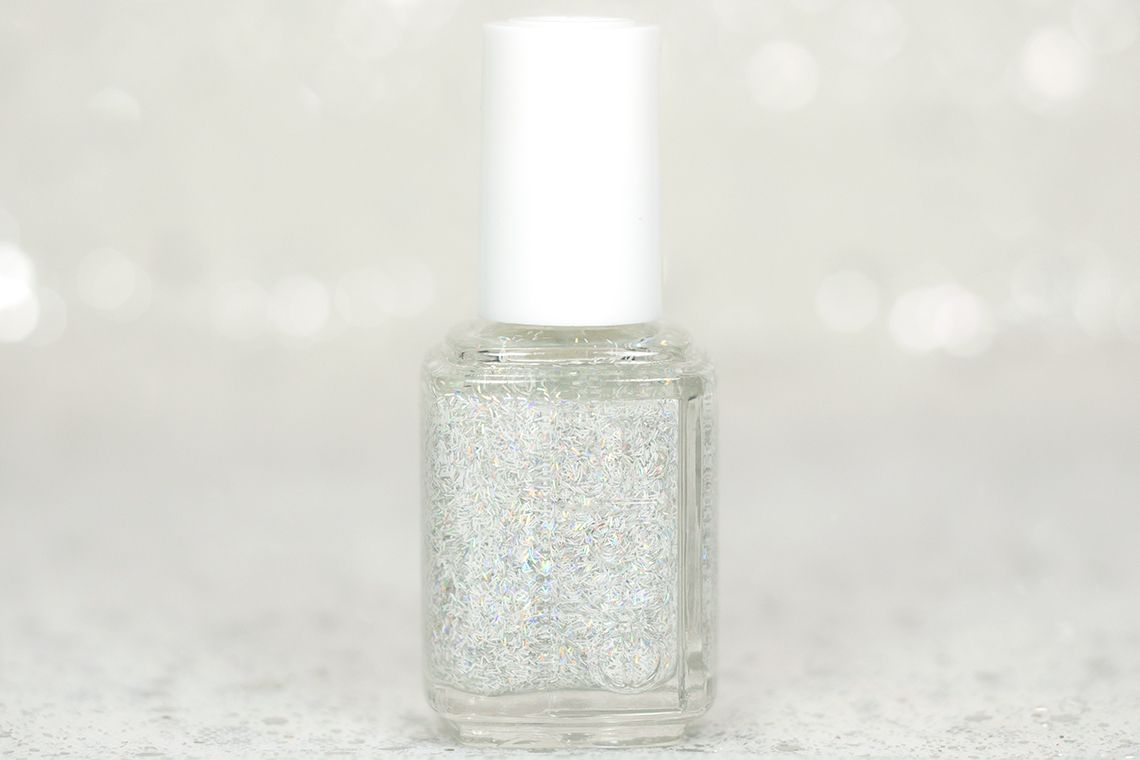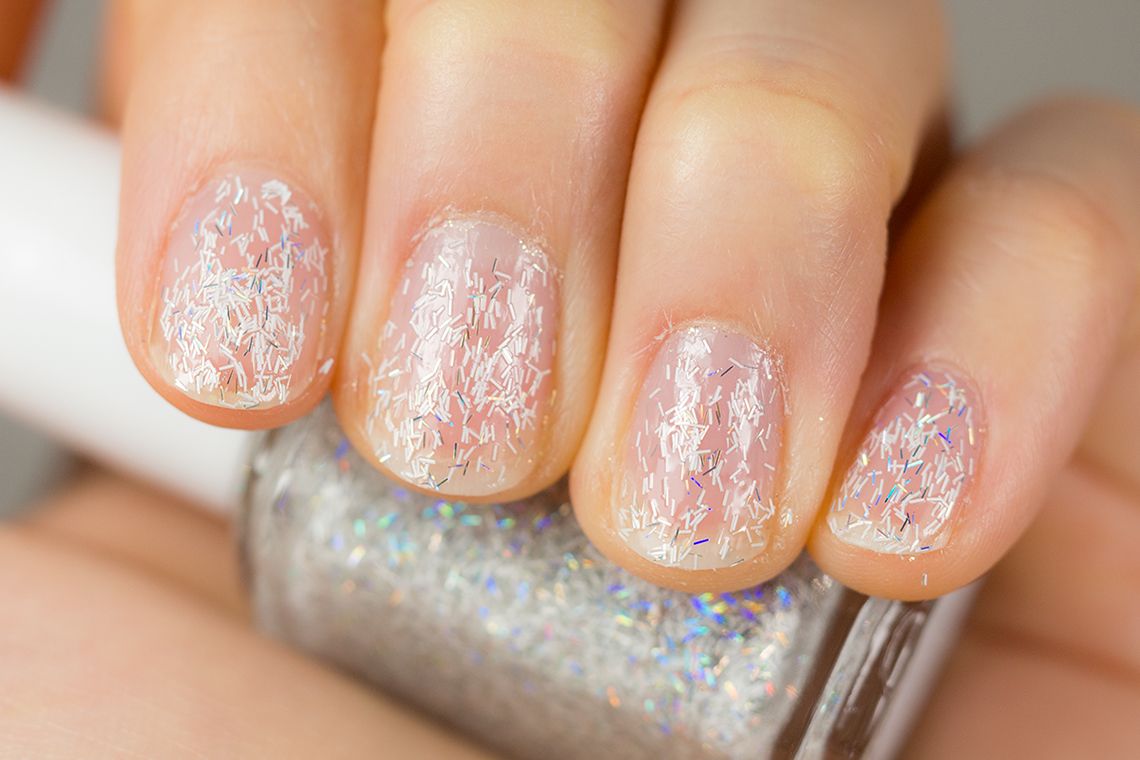 Peak of Chic is a clear polish with white and rainbow strip fringes creating a snow globe effect. You can apply 1 or 2 coats on bare nails or other nail polishes. It is rather easy to remove comparing to other glitter polishes.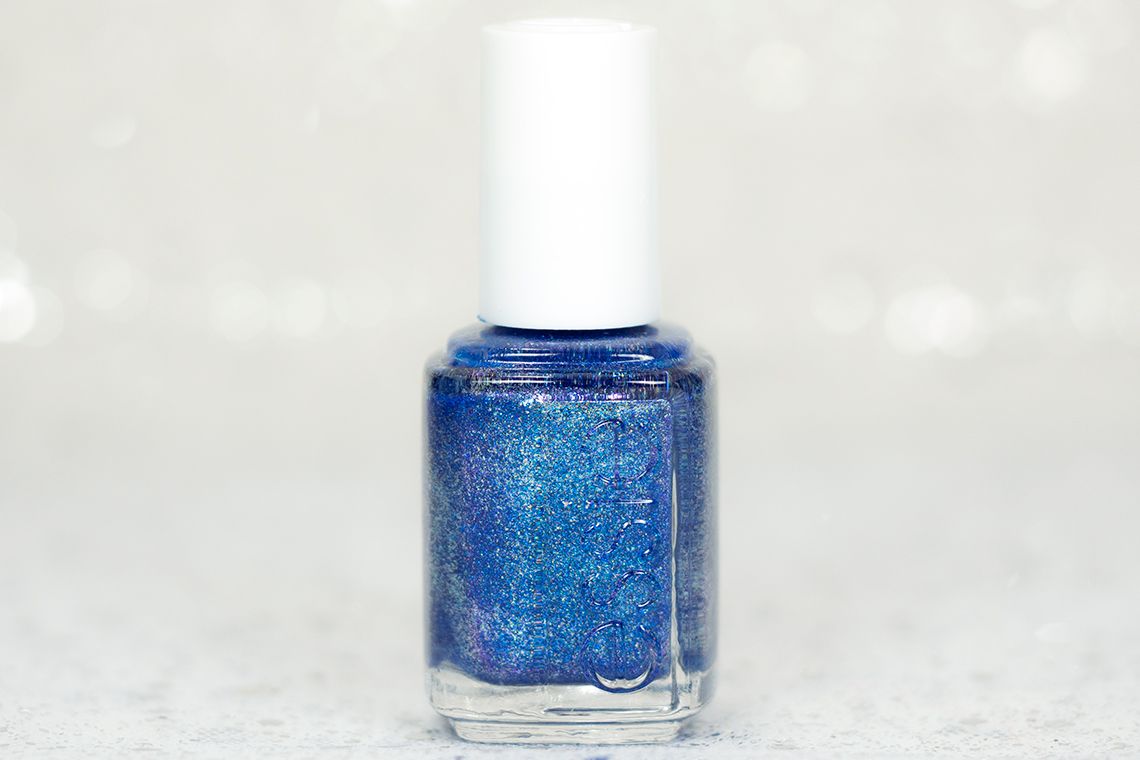 Lots of Lux is a textured polish with chunky blue glitter all over. In the bottle, there seemed to have a purple duo-crhome, but that doesn't translate when applied. The texture is pretty interesting, much like uneven surface of stone.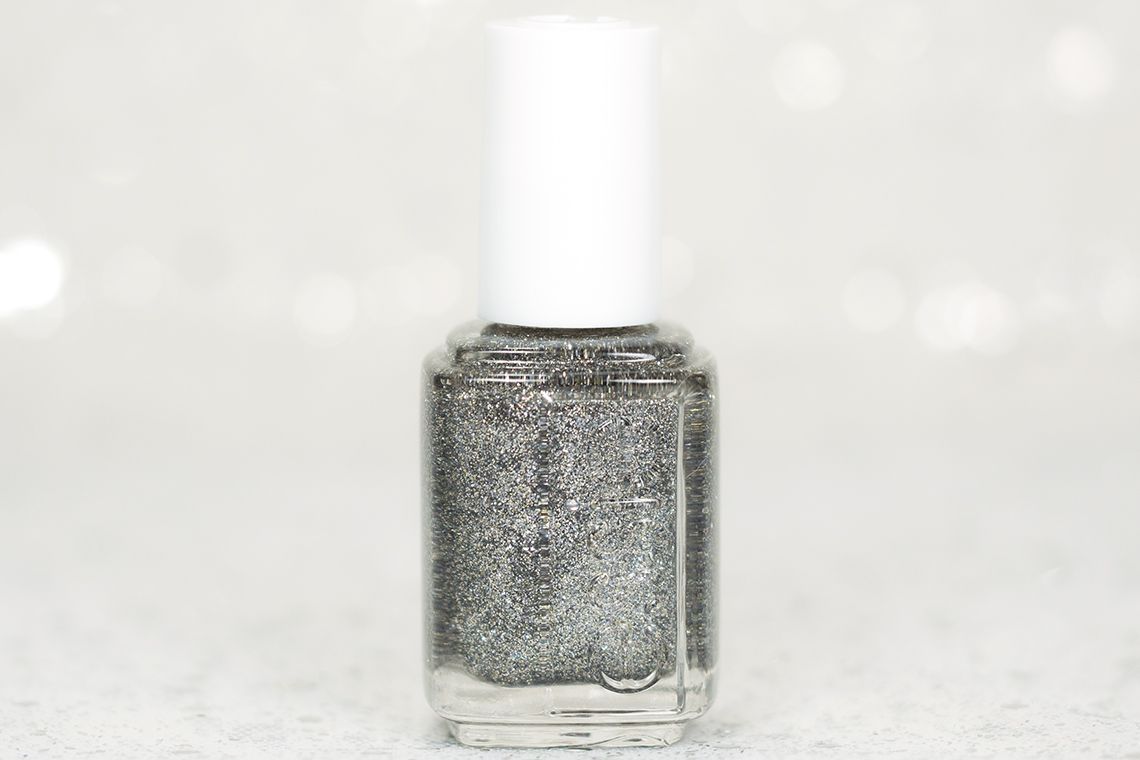 Ignite the Night has black, silver and gold glitter on a clear base. It can be used alone or on top of other nail polishes. It applies pretty smoothly and has good pigmentation of glitter.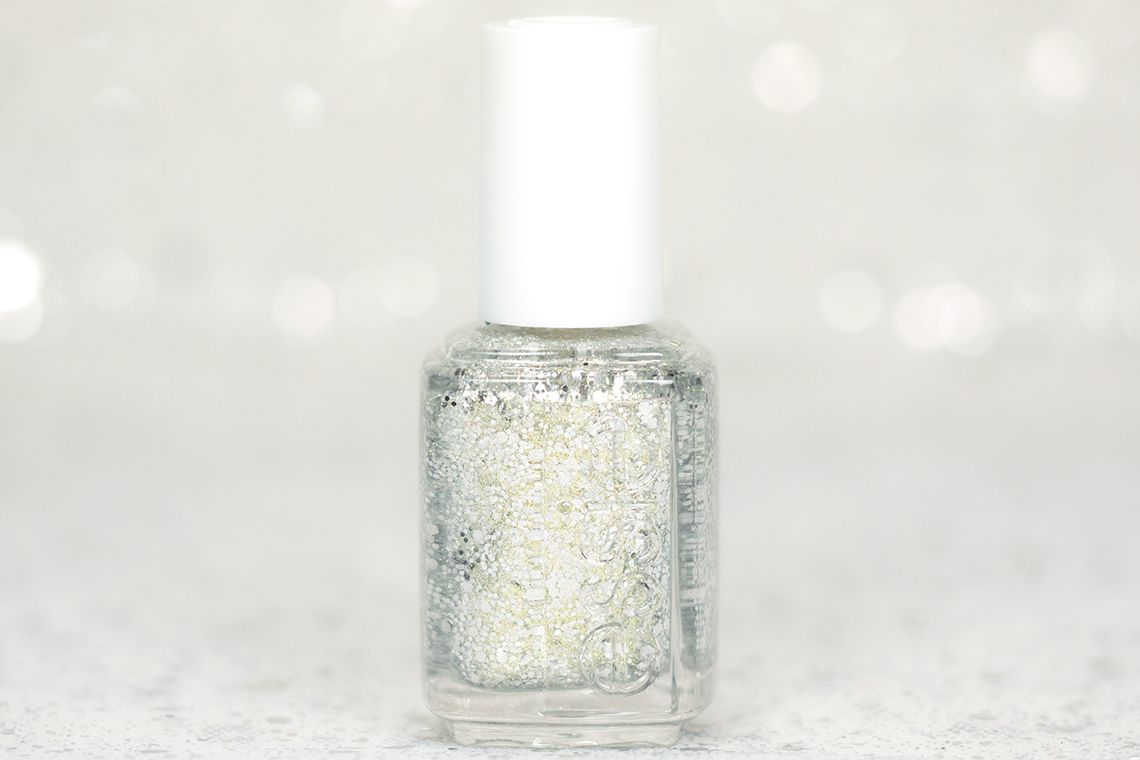 Hors d'oeuvres is pretty similar to On a Silver Platter, but instead of holographic violet glitters, it has silver glitters. It is probably the most holiday themed nail polish in this collection. Again, you can apply it thinly with 1 coat or 2 coats to your liking.
My favourite out of the six has got to be On a Silver Platter...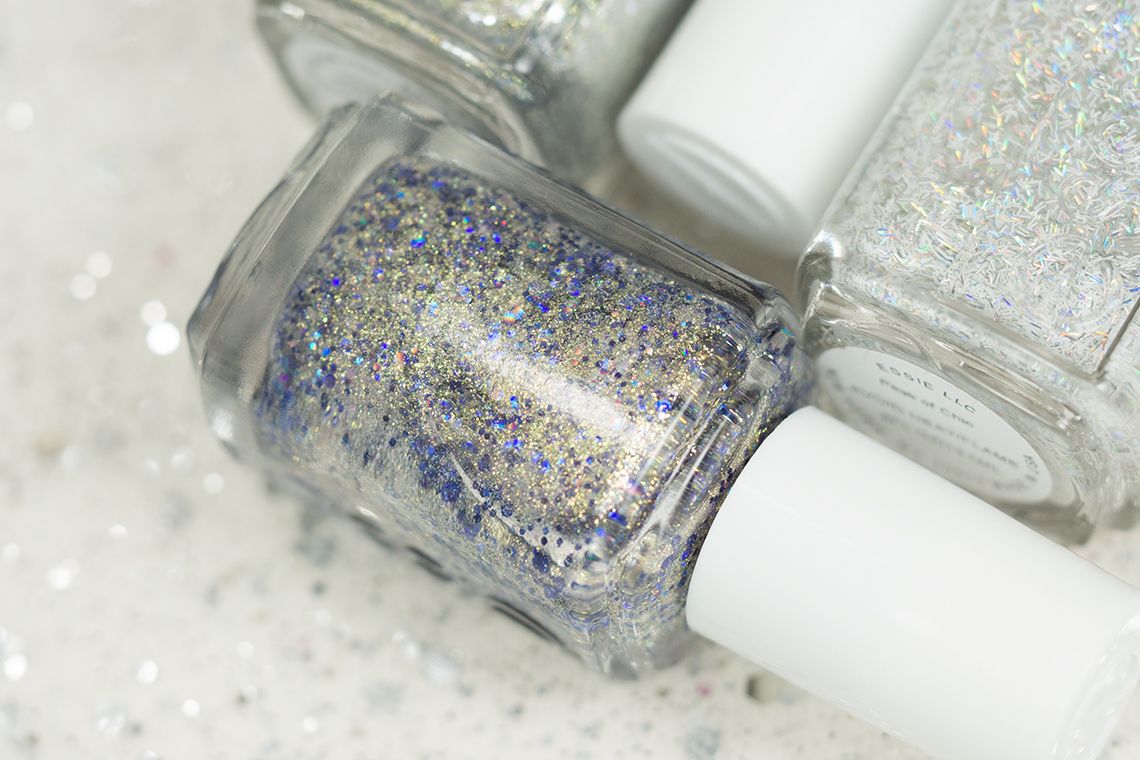 All in all, the Essie Encrusted Treasures Collection collection is very impressive and unique. I do not own anything like them (the old Sephora by O.P.I. has some similar shades to
Hors d'oeuvres, but they have been discontinued. I think 4 out of 6 applies like regular glitter polishes, but the more texturized shades are harder to apply and removed (i.e. Belugaria and Lots of Lux). But if you can look past the application, this sets of polishes are really different and pretty to be part of your collection.
| | |
| --- | --- |
| Value: | |
| Quality: | |
| Longevity: | |
| Practicality: | |
| Packaging: | |
| | |
Until next time,
x Rica