It's Not Only for Pros | Laura Mercier Artist's Palette for Eyes 2 for Holiday 2013 | Review, Photos & Swatches
November 13, 2013
• Beauty, Eyes, Eyeshadow Palette, Eyeshadows, Holiday Collection, Laura Mercier, Product Photos, Review, Sephora, Swatches
Laura Mercier maybe best known for their tinter moisturizers, but their eyeshadows may just as well be coveted. After a very successful launch of their limited edition Artist's Palette for Eyes last year, they decided to keep the good things going by releasing version 2.
The Laura Mercier Artist's Palette for Eyes 2* (CA $60 / US $48) comes in a soft faux crocodile skin packaging. The cover is a dark purple which matches to tone of the palette. It has a "cushiony" top, which acts as a barrier to protect the large mirror and the eyeshadows within.
The palette has twelve beautiful eyeshadows that complement each other. The colours in the palette may seem mostly plum tone, but it actually has a good mix of peach and browns and you can create a non-purple look with this palette as well. I feel that the colour coordination with both cool and warm tone was beautifully done. All the shadows can work together to create multiple looks using this one palette. It comes with the following shades:
Sparkling Dew: pale pearly pink
Guava: shimmery peach pink
African Violet: violet with copper shimmers
Plum Smoke: muted matte plum tone taupe
Kir Royal: purple with a hint of burgundy
Violet Ink: matte deep violet
Vanilla Nuts: matte creamy vanilla
Primrose: rosy pink with gold shimmer
Fresco: matte medium beige brown
Bamboo: brown with golden shimmer
Truffle: matte chocolate brown
Espresso Bean: matte charcoal black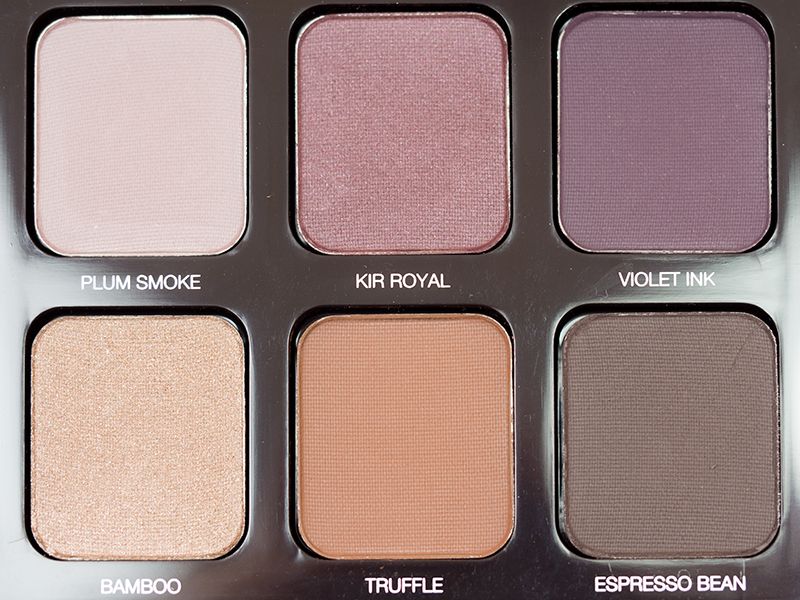 The eyeshadow individually are nicely pigmented. While some are more vibrant than the others, they are all soft to touch, finely milled, and very blendable on the lid. I feel like they have some really great mattes in this palette, which are very buttery. Combining with the easy-to-work-with colour, this palette offers great versatility and longevity to the looks. I wore it from 9am to 8pm without experience creasing (just slight fading) but that's with eye primer (I never use eyeshadow without a primer). Therefore I can say the shadows are of great quality comparable to other high-end eyeshadows like MAC or Urban Decay.

Swatches from L to R: Sparkling Dew, Guava, African Violet, Plum Smoke, Kir Royal, Violet Ink

Swatches from L to R:
Vanilla Nuts, Primrose, Fresco, Bamboo, Truffle, Espresso Bean
The
Laura Mercier Artist's Palette for Eyes 2 is exclusive to Sephora. T
he value of this palette is a pretty good deal considering regular Laura Mercier eyeshadows cost CA $28 / US $23, this is just a little bit more than 2 eyeshadows worth of money. In fact, I think everyone appreciates that and the palette is already sold out online at Sephora (probably due to the recent Friends & Family event and the VIB sale). But fear not, some stores might still have them in stock, so call around and see if they still have it.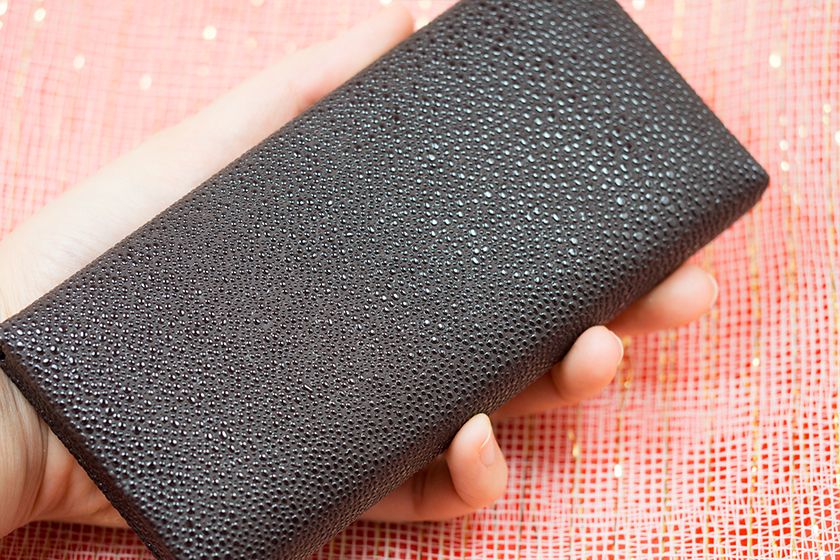 Overall, this is a great neutral-to-plum palette. All the shadows are opague and they blend nicely while pretty being long lasting. The shades included are complement each other very well that would bring out the artist in you to create different looks. It costs just little over what it would be for two regular LM eyeshadows, which makes this palette quite a good deal. I highly recommend this palette if you're looking for a neutral palette and like to work with more plummy tone shades. It is quite a must-have in my book.
| | |
| --- | --- |
| Value: | |
| Quality: | |
| Longevity: | |
| Practicality: | |
| Packaging: | |
| | |
Until next time,
x Rica
Twitter | Bloglovin' | Instagram | Pinterest
*Disclaimer: Products mentioned in this post were provided to The Office Chic for review consideration (noted with asterisk). As always, all the opinions expressed here are my own and are in no way influenced by any advertiser, affiliate, public relations firm or brands.