L'Oréal Paris Préférence Mousse Absolue: Revolutionizing At Home Hair Colouring | Product Launch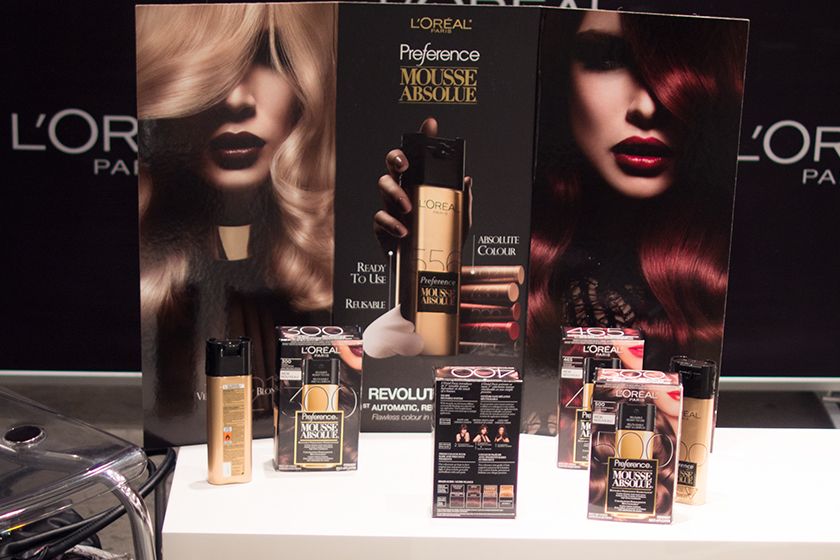 L'Oréal Paris, being the world's leading at-home haircolour brand, has spent the past 10 years to develop a product to enhance the at-home haircolouring experience. From manual to automatic, L'Oréal Paris's newest Préférence Mousse Absolue has revolutionized how consumers will colour their hair. And for the first time ever, you can save whatever that is leftover for the next application.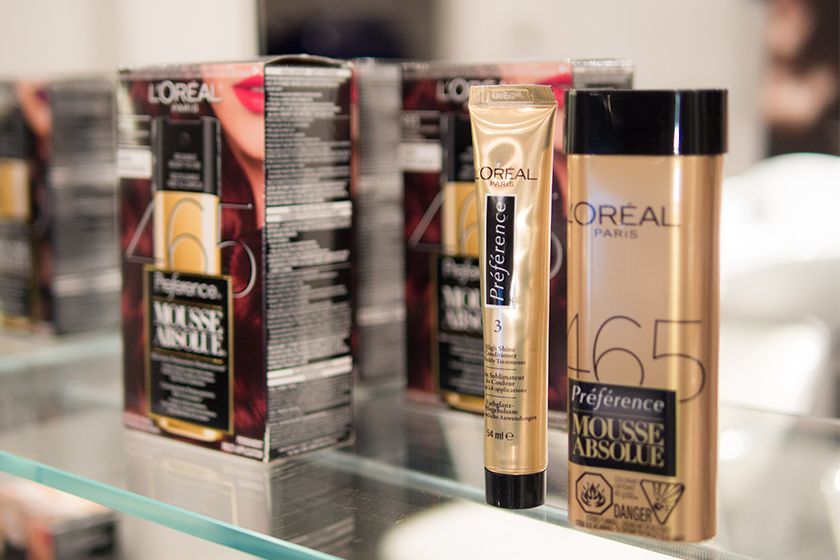 The packaging of L'Oréal Paris is truly a game changer. With 26 perfectly calibrated components, 4 high-pressure extraction bar, 2 micro-valves, and a high definition diffuser, the not-so-simple bottle dispense a mousse that is mixture of colour and developer. By just a snap, shakes and a push, you can apply the mousse from the bottle directly to your hair. Spreading the meringue-like mousse evenly over your entire head, you will be able to your new hair colour in just 3 steps (apply, wait, and wash).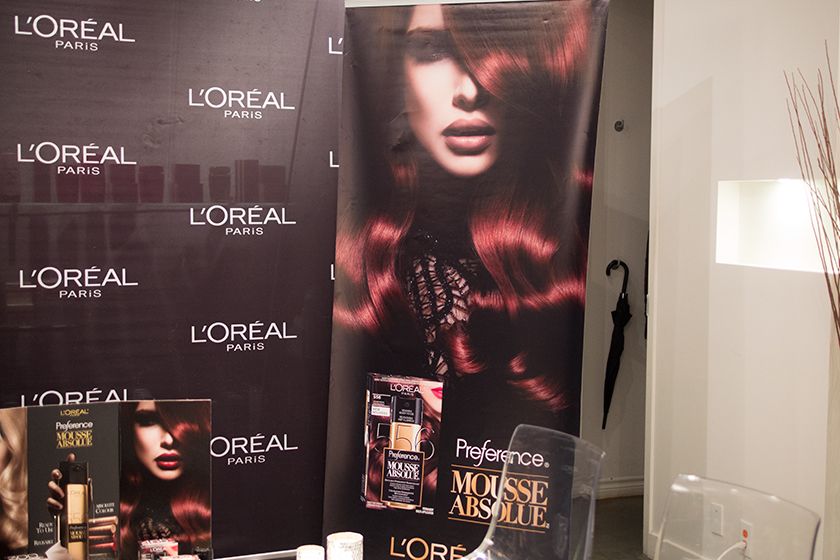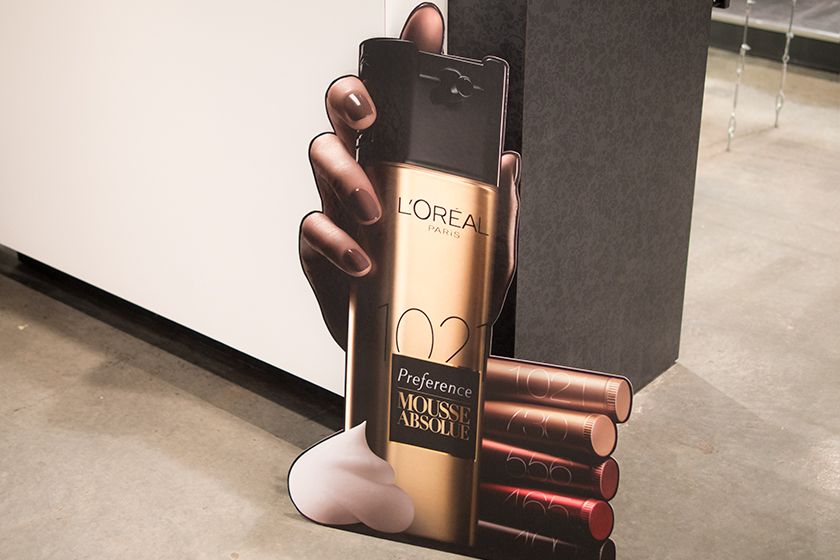 Last night, I went to a preview of the Mousse Absolue at the Eric Del Monaco Hair Studio near Richmond x Spadina in downtown Toronto. During our time there, we chatted, snacked, drank, and mostly importantly we've learned more about the product. Some of us have also gotten a chance to test out the Mousse Absolue. Let's take a look at the transformation of Rema of The Burgundy Book...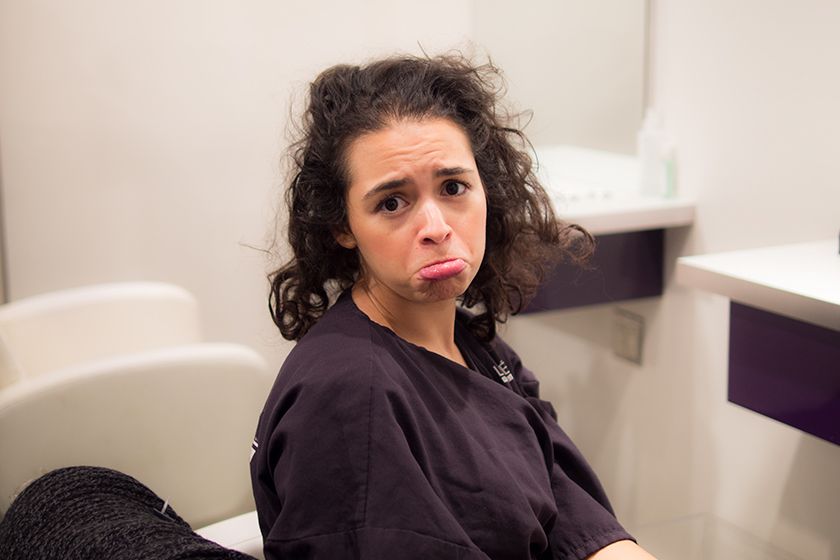 Before
The application
Mousse Absolue has been spread all over her head and wait
It's time for the blowout!
Setting it with Elnett Satin Lumiére Hairspray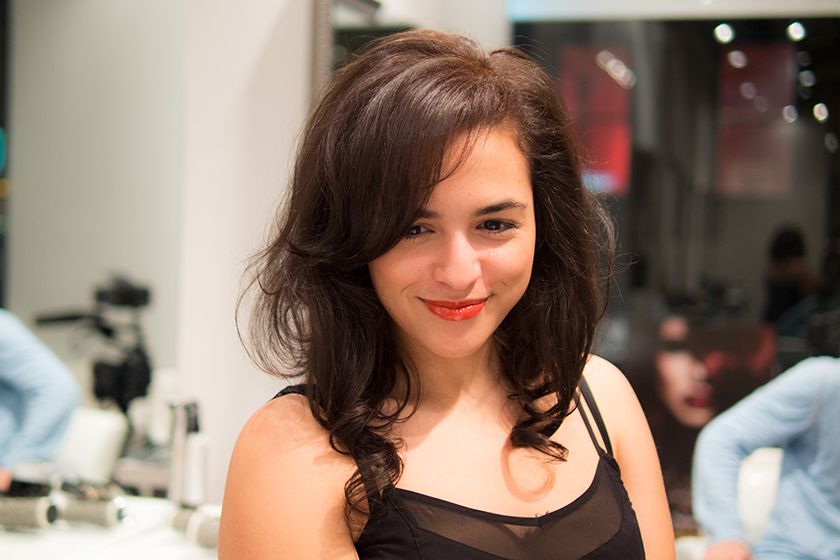 The oh-so sexy Rema
Rema looks beautiful in enhanced hair colour
Every box of the Mousse Absolue comes with the haircolour, the dispenser cap, two sets of gloves and the instruction. It is pretty thoughtful for L'Oréal Paris to include two sets of gloves because this haircolour system could be used more than once. The dispenser cap can be left on after the initial application, or you can remove it. As for the instruction, I know not everybody reads it thoroughly even though it's highly recommended, but the steps are really easy. Just make sure you do the sensitivity/allergy test as recommended before you use this product, and the actual application is a piece of cake.
L'Oréal Paris Préférence Mousse Absolue 500
Mousse Absolue Contents
Mousse Absolue dispenser cap
Mousse Absolue Hair Shine Conditioner (a little bird told me this would be sold on its own soon!)
Gloves
Since the line comes out with
14 vibrant shades
, L'Oréal Paris sent us home with a box of 14 pieces of chocolate, with each representing a shade from Mousse Absolue.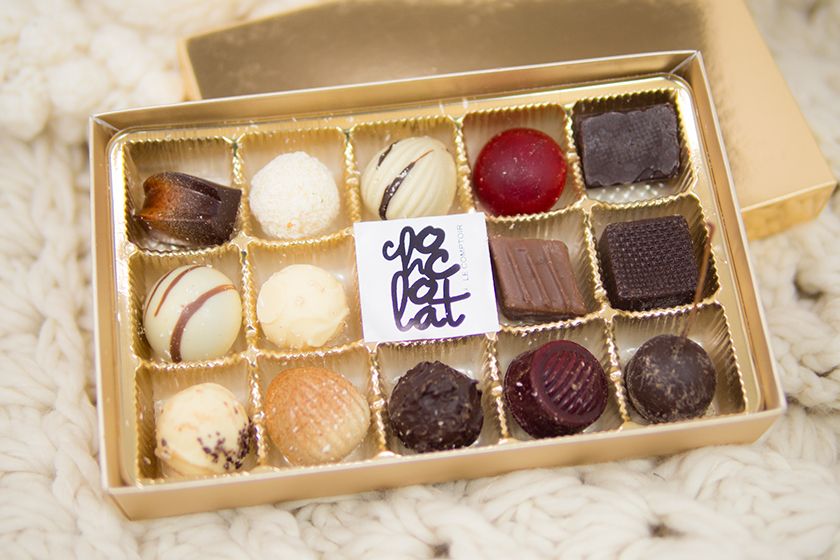 If you're interested in the L'Oréal Paris Préférence Mousse Absolue, it hits shelves today! Go check out that revolutionary bottle of haircolour yourself! I didn't actually get my hair done, but I'm contemplating. Should I colour my hair? With this 500 shade or another shade? Let me know what you think!
Until next time,
x Rica