MAKE UP FOR EVER Ultimate Long Lasting Lip Set is the Ultimate Lip Kit for all | Review, Photos & Swatches
November 15, 2013
• Beauty, Gift Sets, Holiday Collection, Lip Gloss, Lip Liner, Lip Stain, Lipsticks, Longwearing, MAKE UP FOR EVER, Product Photos, Review, Reviews, Sephora, Swatches, Value Kits
With all these holiday parties coming up, you would want to find the perfect longwearing lip colour that will take you from hors d'œuvres to meals to dancing, and you would still look good after. Well then, you may want to take the
MAKE UP FOR EVER Ultimate Long Lasting Lip Set
* home with you so that you can have 6 different ultra long lasting lip colours to rock from parties to parties.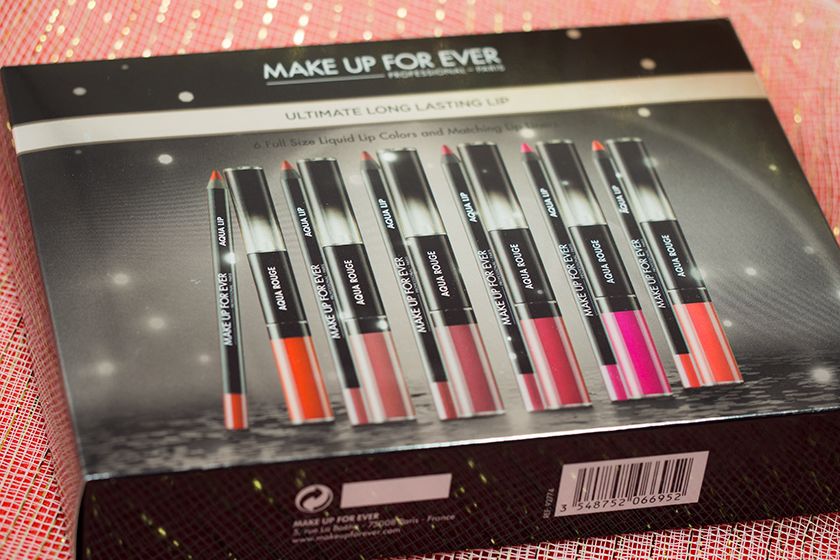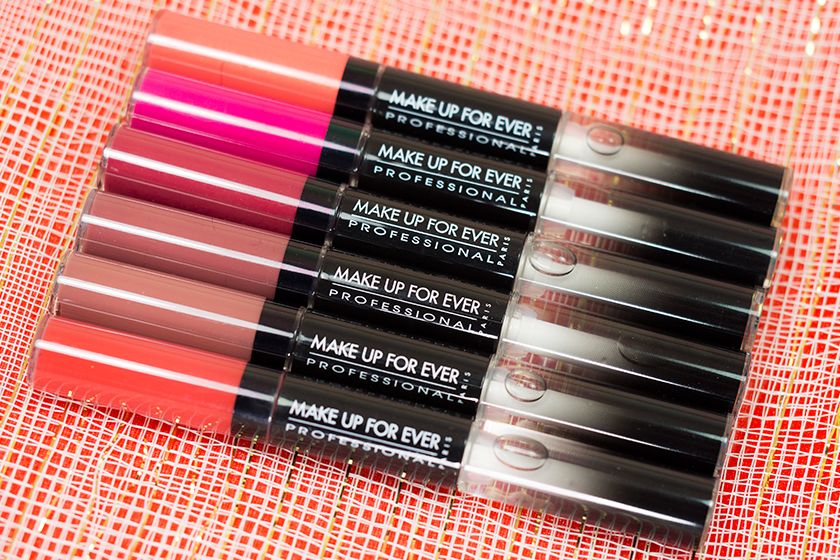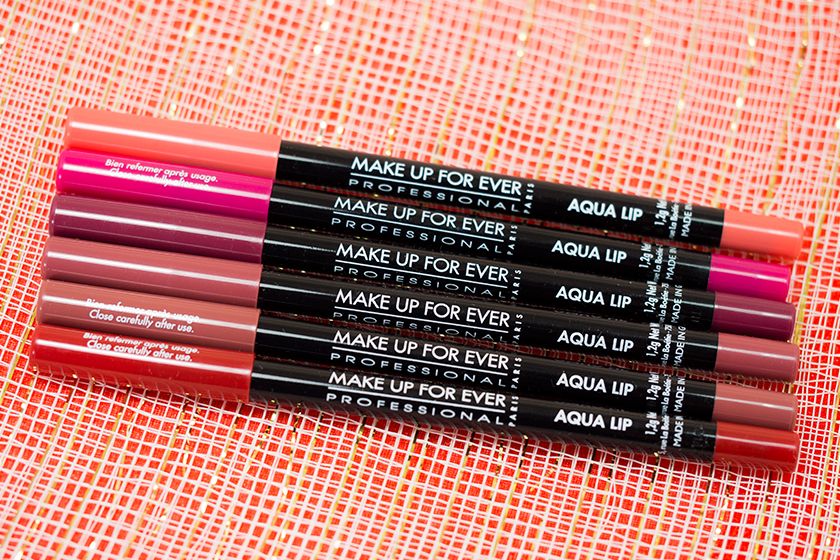 This limited edition MAKE UP FOR EVER Ultimate Long Lasting Lip Set (CA $168 / US $140) is available exclusively at Sephora. It comes with 6 full size Aqua Rouge and 6 full size Aqua Lip in the following colours (
Aqua Rouge / Aqua Lip numbering)
:
8 / 8C - Iconic Red: the classic red
2 / 2C - Rosewood: a rosy light brown beige
14 / 14C - Light Rosewood: a medium rose beige
10 / 10C - Raspberry: a raspberry red
16 / 16C - Fuchsia: an electric fuchsia
18 / 18C - Coral: a light coral with golden shimmer (shimmer not in the aqua lip)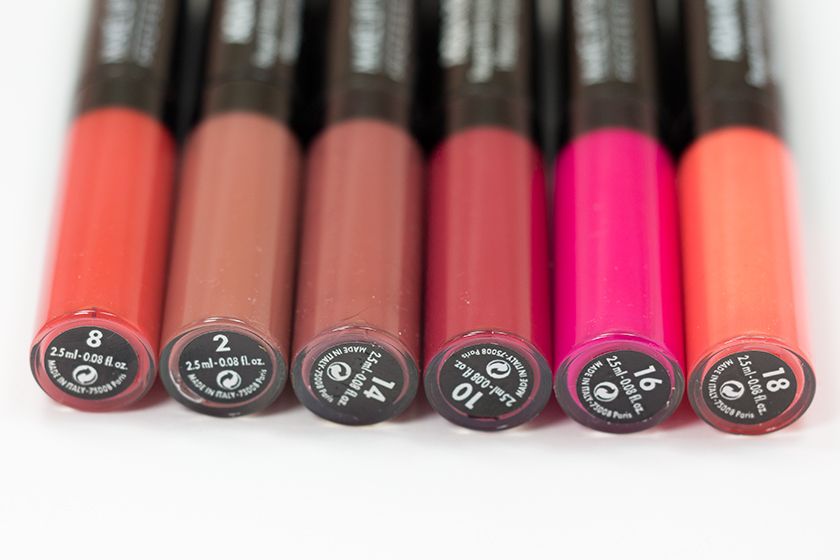 Aqua Rouge,
Top (L to R): Iconic Red, Light Rosewood
, Rosewood
Bottom (L to R): Raspberry, Fuchsia, Coral
The shade range is not very extensive in this set but it has 6 sets of colour, which is a great selection for lip colour junkie to indulge in. I would actually like to see a deeper wine colour (like Dark Raspberry in the regular Aqua Rouge line) and a more pinky nude colour (maybe Nude Beige or Pink) in this set because I think Light Rosewood and Rosewood are not "my kind of nude lips", while Raspberry is not deep enough. It would have made a complete set to cover all spectrum. But all others in this set are quite beautiful and universal for most skintone, so I guess that made up for the selection.
The formula of Aqua Lip is phenomenal, it applies a little creamy/moussey like a creamy concealer. When it dries it becomes a little sticky, you would then apply the clear side of the duo to lock the lip colour.
It gives a non-sticky texture with a shiny finish, but you can blot the clear gloss after you set it to make it less shiny.
Once the two steps are done, it does not fade or transfer until you remove it with an oil base makeup remover. So as long as you're not going to slather your lips with oil or butter, you should be fine even between meals.
Unlike a regular longwearing lipstick, this feels a lot more comfortable and is not that drying on lips. But I would still prep my lips with a lip balm to get extra comfort. The clear gloss side is used to lock the lip colour, so it's recommended to use both side. I find that the pigmentation of the Aqua Rouge is generally quite good, but Coral is on a sheerer side.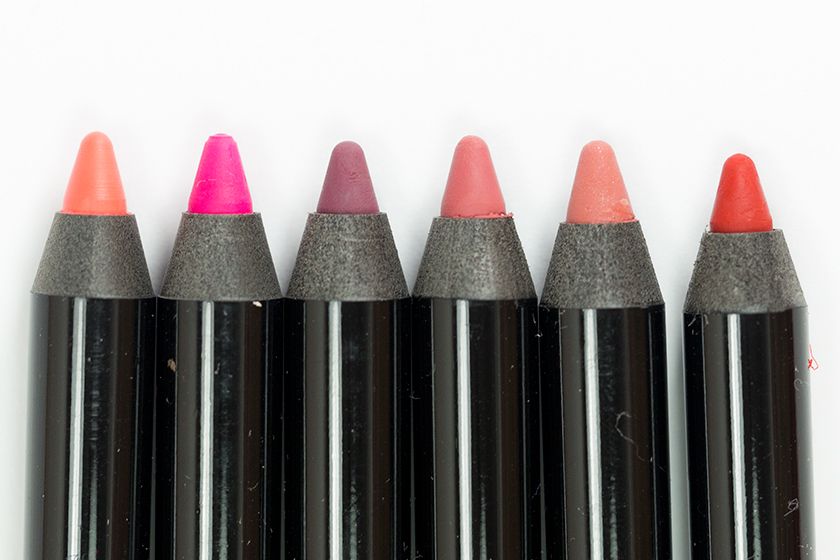 Aqua Lip L to R: Coral, Fuchsia, Raspberry, Light Rosewood, Rosewood, Iconic Red
I have had my eyes on some of the Aqua Lip Waterproof Lipliner Pencils for a long time because so many people raved about their lipliner for being the best for preventing transfer and ensuring a longlasting lip look.
Unlike most lip liner I have tried before, these pencils go on pretty smooth on the lips, and there weren't much tucking. I feel that this lip liner is quite creamy that could be worn on its own but looks like you're wearing a matte lipstick or add a clear gloss for more comfortable. They also last quite long, but not as extreme as Aqua Rouge if used alone. My preferred way of using is still use them as a base. I am really impressed in the formula that I want to try more of these.
Aqua Lip | Aqua Rouge
Top (L to R): Iconic Red, Light Rosewood
, Rosewood

Middle
(L to R): Rosewood,
Light Rosewood,
Raspberry, Fuchsia
Bottom (L to R): Raspberry, Fuchsia, Coral
L to R: Aqua Lip, Aqua Rouge Colour, Aqua Rouge Color+Clear Gloss
T to B: Iconic Red, Rosewood, Light Rosewood
L to R: Aqua Lip, Aqua Rouge Colour, Aqua Rouge Color+Clear Gloss
T to B: Raspberry, Fuchsia, Coral
All in all, this MUFE lip set is of great value if you break it down (6 x $29 + 6 x $23 = $312 vs $168 if you buy them together in this set). Even there is 1 or 2 colours you are not fond of, you're still getting your moneys worth. If you're a lip junkie, this set is quite a nice one to get: all the colours are pretty and the formulas of both products are wonderful. With all these holiday parties coming up, you will definitely need a long lasting lip colour to keep you going all night long. The best part is that you don't have to worry about that it'll fade. They really do last!
| | |
| --- | --- |
| Value: | |
| Quality: | |
| Longevity: | |
| Practicality: | |
| Packaging: | |
| | |
Until next time,
x Rica
Twitter | Bloglovin' | Instagram | Pinterest
*Disclaimer: Products mentioned in this post were provided to The Office Chic for review consideration (noted with asterisk). As always, all the opinions expressed here are my own and are in no way influenced by any advertiser, affiliate, public relations firm or brands.