Nails Inc. Bling It On Rose Gold, Bring On the Bling for the Holiday | Review, Photos & Swatches
November 29, 2013
• Beauty, Glitter, Holiday, Holiday Collection, Nail Art, Nail Polishes, Nails, Nails Inc., Product Photos, Review, Sephora, Swatches
Bling, a bling bling... the Nails Inc. Bling It On Rose Gold (CA $27 / US $22.50)* set takes the rose gold trend to the next level. It comes with the Bling It On Rose Gold Glitter Pot, the Rose Gold Foil Effect Polish in Kings Road, a plastic application tray, and a dusting brush. This makes it a great DIY set for the all that glitters nails, or if you're like me, an accent nail would just be as fun.
The Rose Gold Foil Effect Polish in Kings Road is a rosy metallic colour (but not a rose gold shade) that complements the glitter very well. On its own, it applies smoothly and beautifully, and it is pigmented enough with just one coat. It can definitely be worn alone as a metallic nail colour.
Like its name suggest, the Bling It On Rose Gold Glitter Pot is a pot of rose gold glitter. I would say this rose gold shade is bang on. The glitter particles are big but not thick, so they don't sit on the nails awkwardly.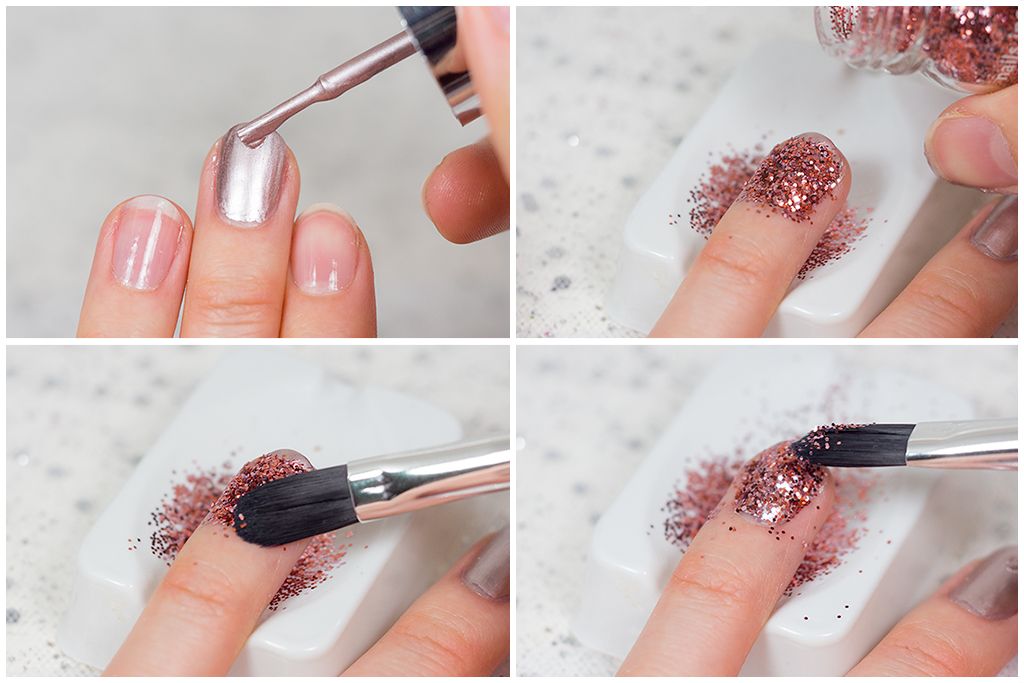 Speaking of application, it's actually very simple:
Apply the Rose Gold Foil Effect Polish in Kings Road on one nail
Before it dries, quickly shake some Bling It On Rose Gold Glitter on the nail, which placing your fingers in the tray
Use the dusting brush to quickly even out the glitters.
Then use the dusting brush again to clean up the excess.
Simply dump all the unuse one back in to the Glitter Pot.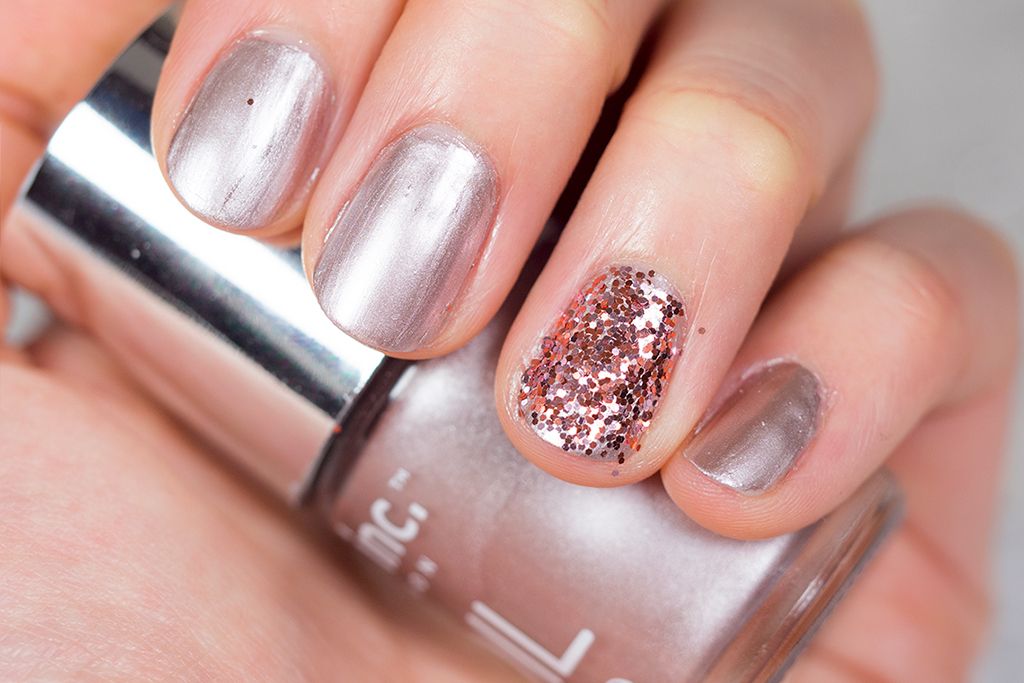 Like most types of glitter, application could be messy and takes time to get used to. So clean up is not pretty, but it was as I expected, especially when I'm not pretty clumsy. But if you're used to it or if you could look past it, you would like the effect that it gives.
Until next time,
x Rica
*
Disclaimer: Products mentioned in this post were provided to The Office Chic for review consideration (noted with asterisk). As always, all the opinions expressed here are my own and are in no way influenced by any advertiser, affiliate, public relations firm or brands.