BITE Beauty Best BITE Set is More Than Just Bitten | Review, Photos, Swatches
December 11, 2013
• Beauty, Bite Beauty, Gift Ideas, Holiday, Holiday Collection, Lip Pencils, Lips, Lipstick, Product Photos, Review, Sephora, Swatches
BITE Beauty specialized in lippies to provide its consumers with luxurious looking and kissable lips. This Holiday, BITE brought out 3 lip sets to feature some of their best shades including this BITE Beauty Best BITE Set. It comes with 4 mini High Pigment Pencils in Quince, Rhubarb, Cranberry, and Madeira.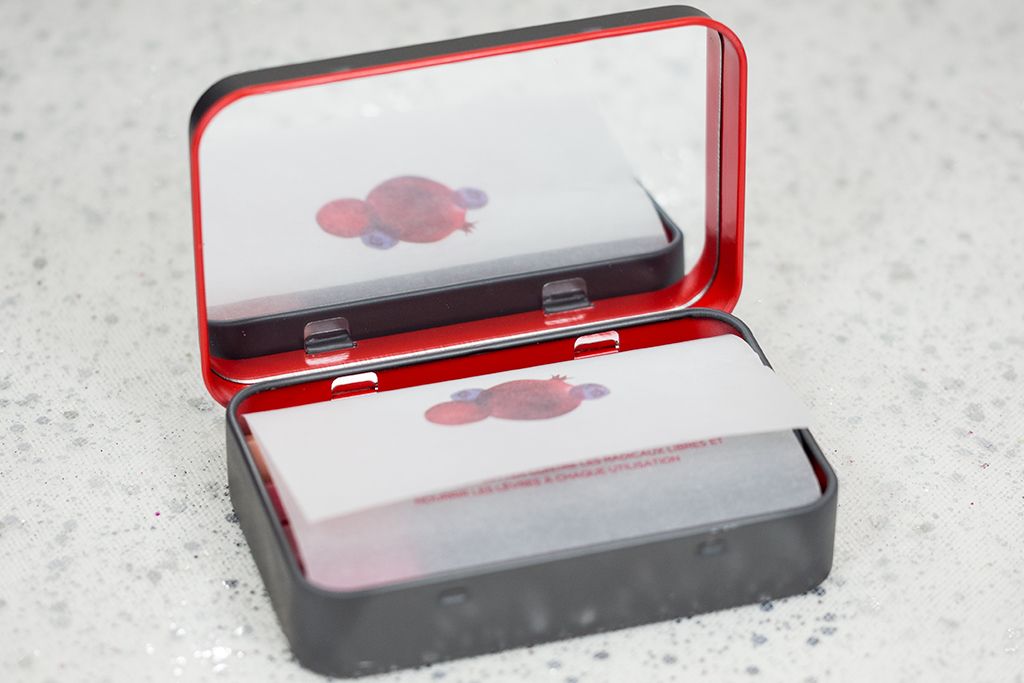 Quince is a rose berry colour that is close to fuchsia but not as bright. It is great for a night out or just a fun day if you feel like bracing the bright lips.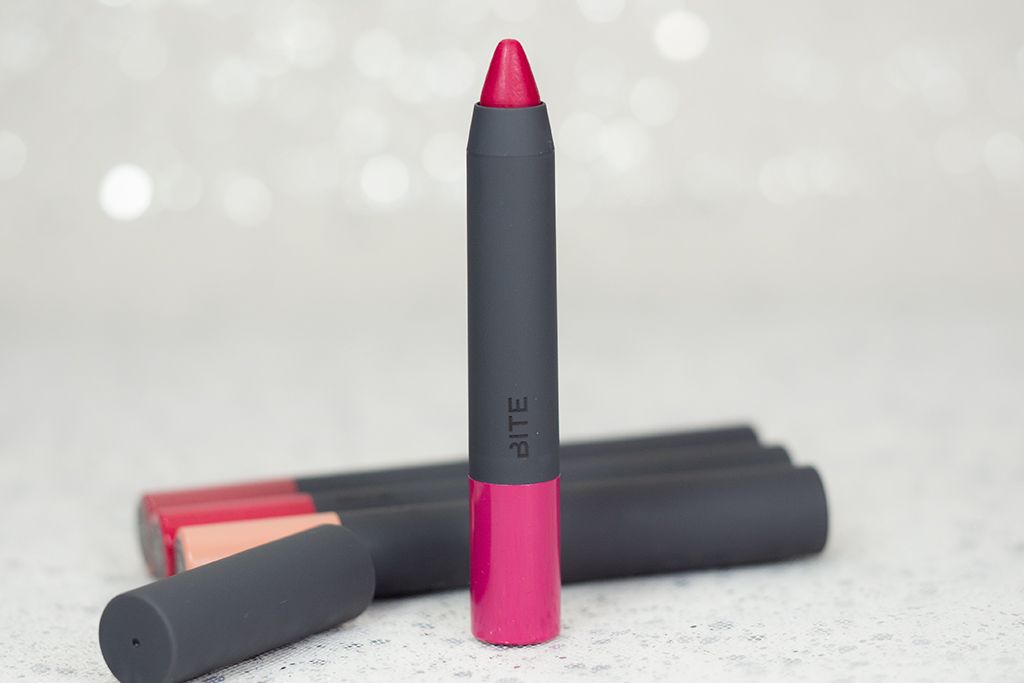 Rhubarb is plummy rose colour that adds a little extra to your neutrals. It is suitable for every occasion and definitely top the my-lips-but-better colours in my book.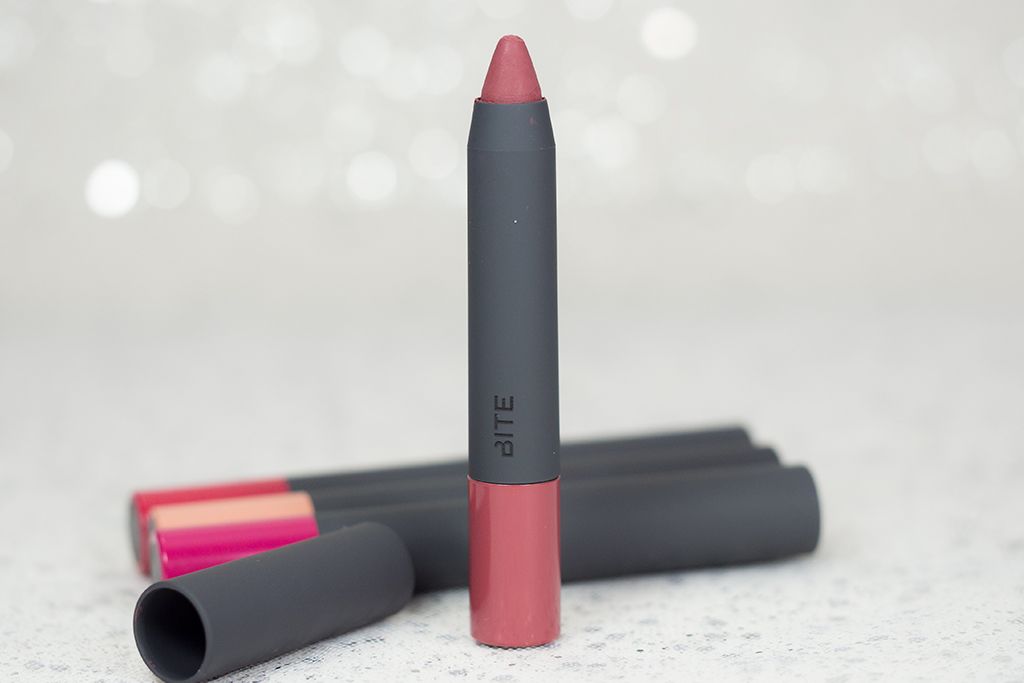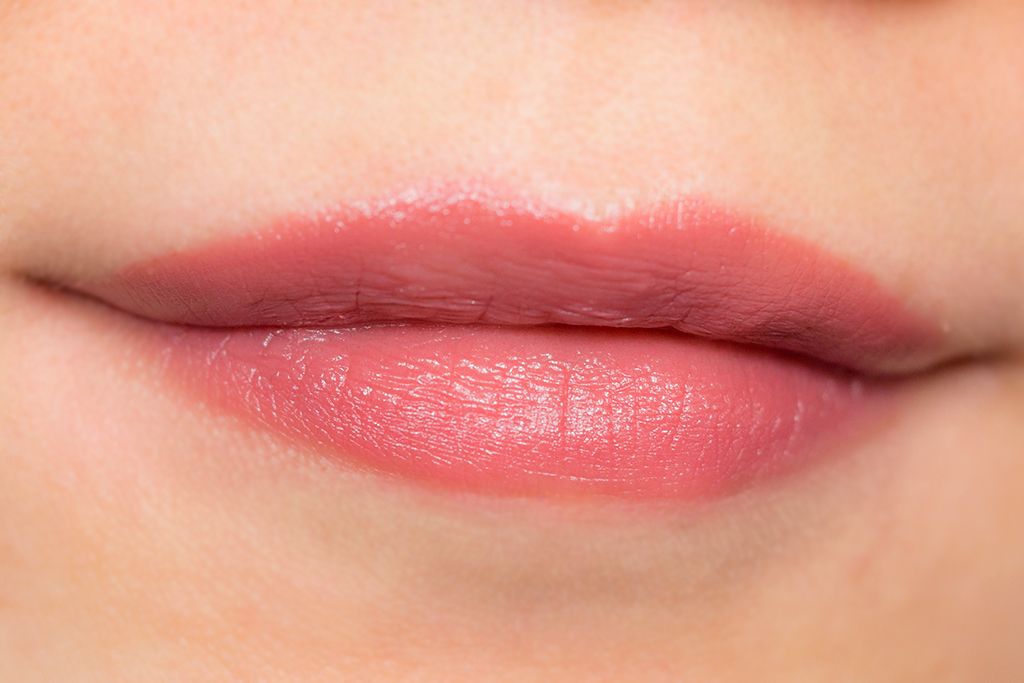 Cranberry is a cranberry red colour, the most festive shades of the four. It is a deeper red but I prefer to wear it lightly to get a brighter colour.
Madeira is a nude pink that gives you the nude lips without washing you out. It has a hint of warmth and a great coverage, which makes it suitable for most skin tone.
All of these High Pigment Pencils are fabulous. They are creamy and pigmented, and it feels great on your lips. Even though they were described as matte, they do have a sheen to it, which makes them barely semi-matte. This kit is indeed a "Best Of" kit because it has 4 wonderful shades for you to try BITE Beauty out. They also make great travel companion because in this one kit, you pretty much have all the shade you need for a vacation.
Swatches From L to R: Quince, Rhubarb, Cranberry, Madeira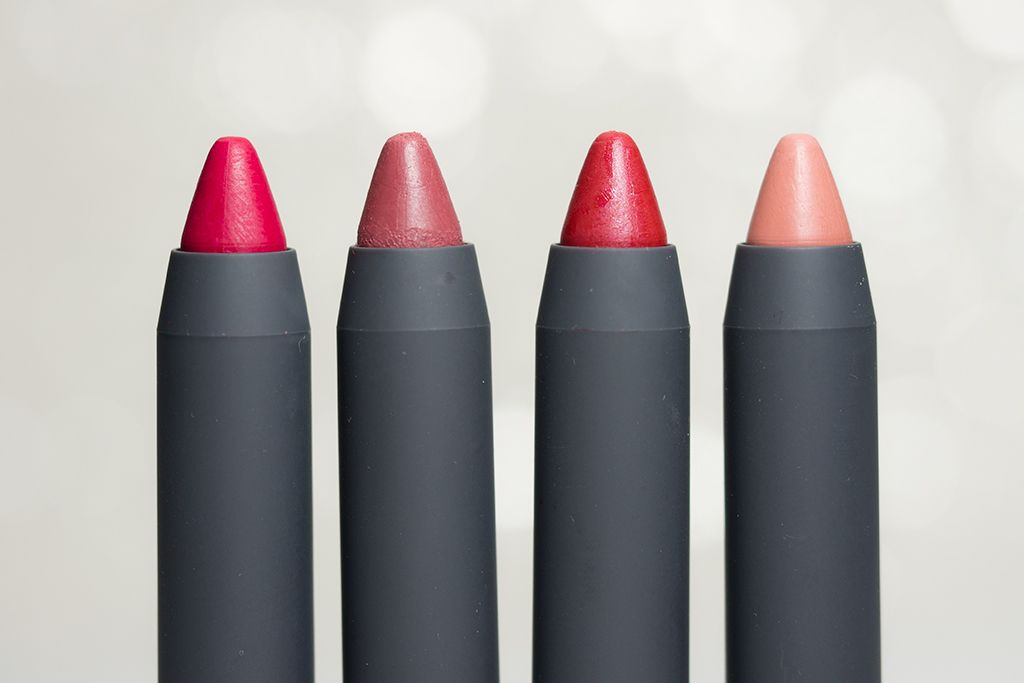 From L to R: Quince, Rhubarb, Cranberry, Madeira
(Rhubarb might have broken and fell off its tube... D:)
To top that off, the formula of these lip pencils have anti-oxidant ingredients that help with fighting free radicals and have long-term anti-aging benefits. BITE Beauty also says that they are "free of synthetics, polybutenes, and petroleum byproducts and made exclusively with lip nurturing food-grade ingredients that are healthy enough to eat.". This just make me feel even better using their products. All in all, I am really happy with this kit.
| | |
| --- | --- |
| Value: | |
| Quality: | |
| Longevity: | |
| Practicality: | |
| Packaging: | |
| | |
Until next time,
x Rica
*Disclosure: Products mentioned in this post were provided to The Office Chic for review consideration. As always, all the opinions expressed here are my own and are in no way influenced by any advertiser, affiliate, public relations firm or brands.