Holiday Face Palettes for Fairy Lights Skin | Marc Jacobs, Giorgio Armani, Hourglass
December 9, 2013
• Beauty, Blush, Bronzer, Face Palette, Face Powders, Giorgio Armani, Highlighter, Holiday, Holiday Collection, Hourglass, Marc Jacobs, Sephora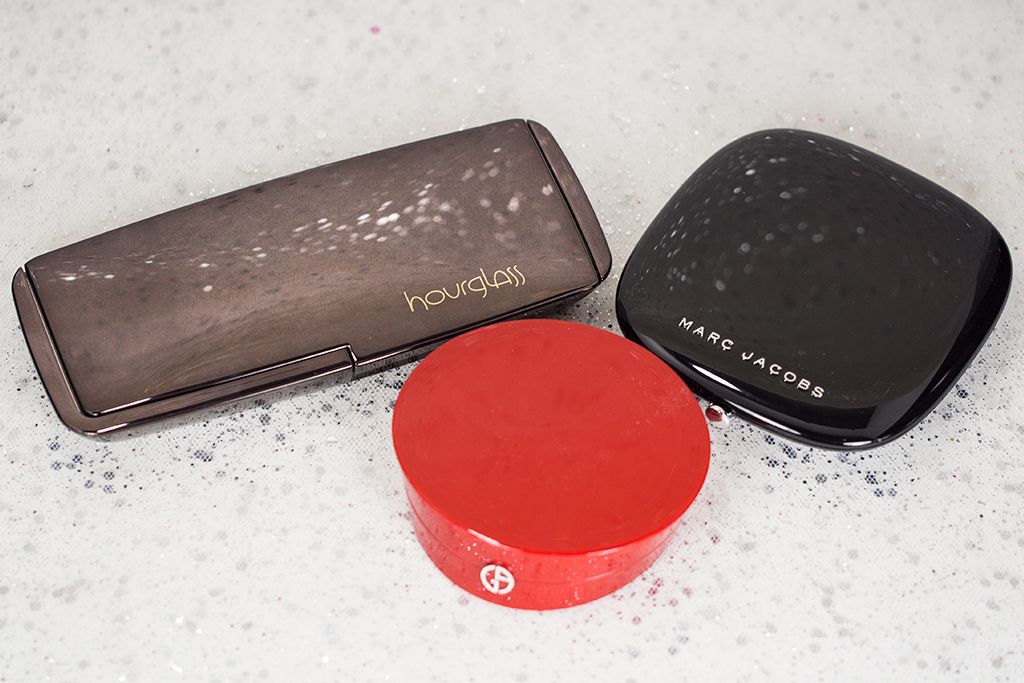 The Holidays are almost here. Everywhere you go, you see holiday decorations, Christmas trees, and fairy lights! The most wonderful time of the year calls for the glowy and beautiful skin. But not many of us are blessed with it, so let's fake it. Here are a few that would do the trick
Inspired by Marc Jacobs's own Fall 2013 runway looks, the Marc Jacobs Lightshow Luminizing Powder in 302 Close Up (CA $71 / US $59) has superb design of tartan embossment with a gold shimmer overspray on top. They even added "shadows" to create more definition to the tartan.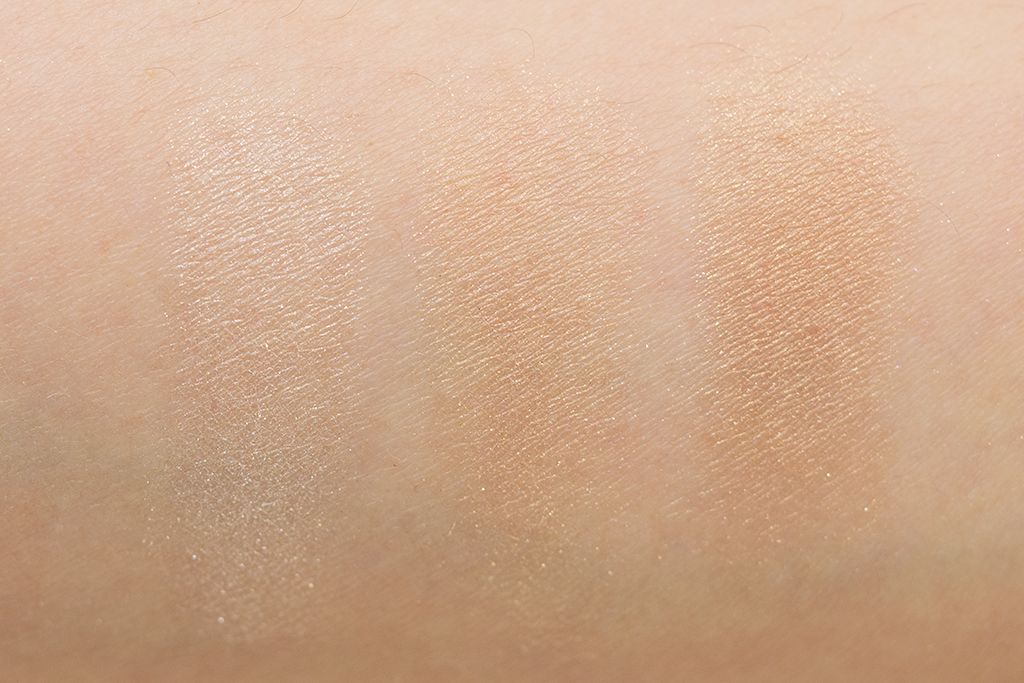 With slight overspray leftover
Keep in mind that the shimmer is going to rub off after a couple use. After rubbing it off, you're left with a finely milled buttery powder that will give you a nice sheen. You can dust this all over as a setting powder, or use it in certain part of your face to highlight and contour (only if you are pale enough).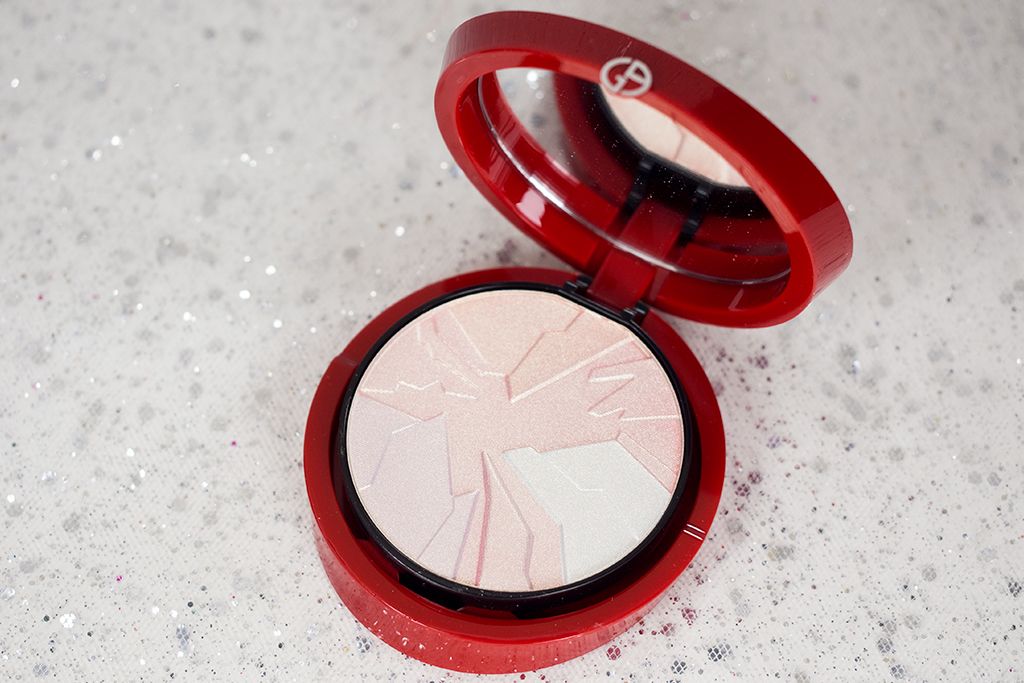 The 4-in-1 multicolour Giorgio Armani Eccentrico Face Palette (CA $95 / US $88) is equally stunning in design. When you open the compact it has an asymmetrical layout of unexpected colours — pink, lavender, white, and orange. The shimmery appearance that may sway you away is again an overspray that would fade away.
With overspray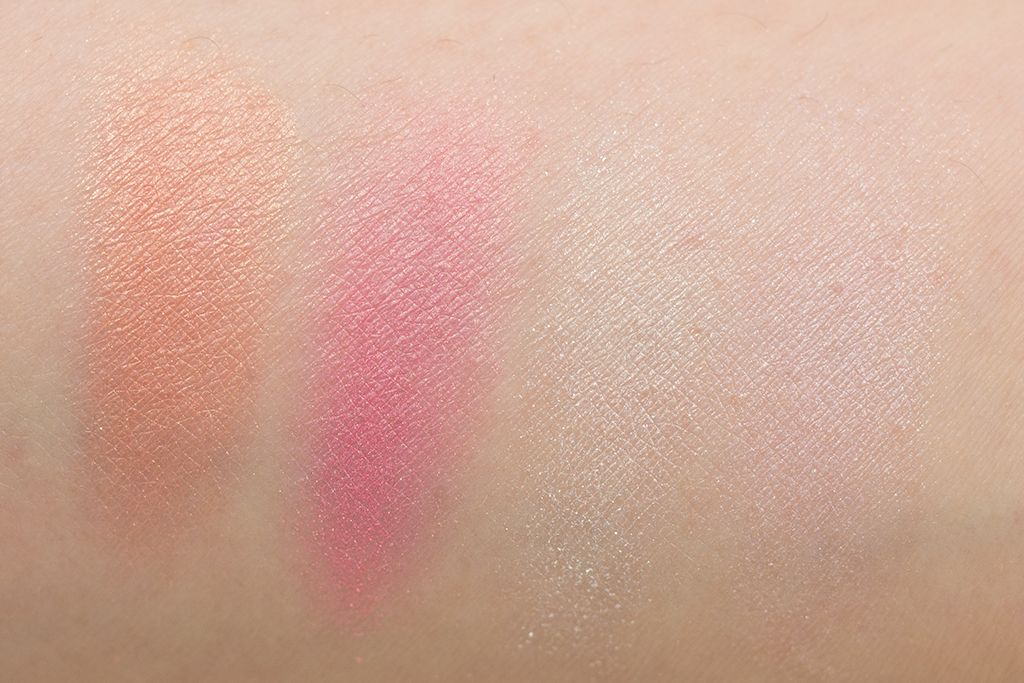 Without overspray
Mixed, with slight overspray
Once the overspray is removed, it reveals a much richer, more pigmented and wearable blush and highlighter. You can mix and match the colours: if you want more lavender tone, pick more of that shade up, and you can do so with the orange too. You could also use the pink and white alone for blush and highlight, but for a quick glow, just mix it all in and apply.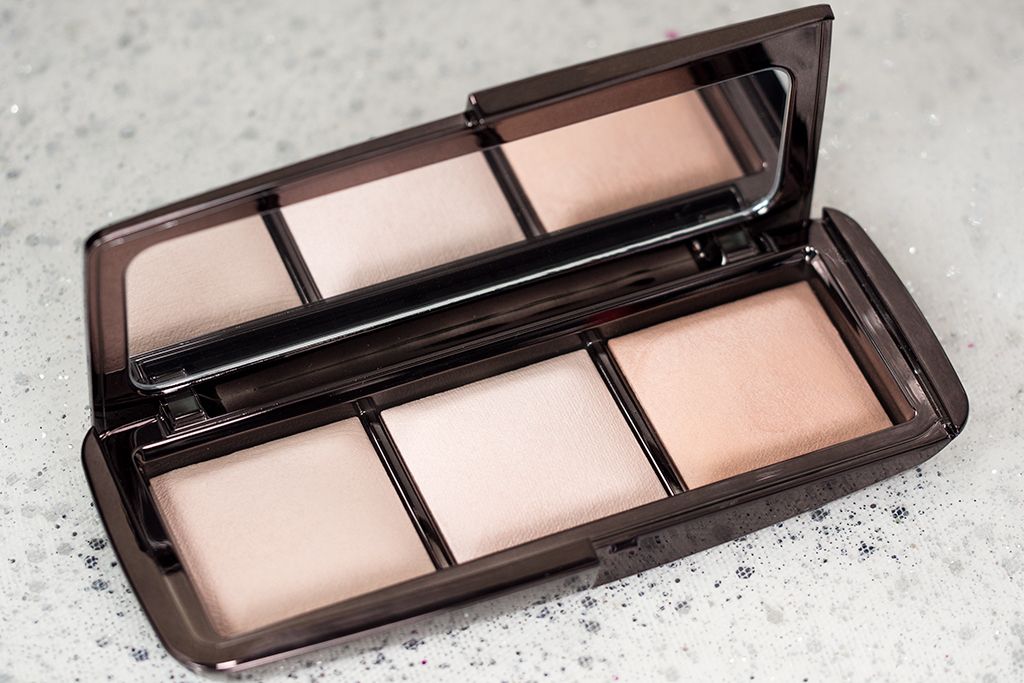 Everybody is ooh-ing and ahh-ing when the Hourglass Ambient Lighting Palette (CA $67 / US $52) teaser images start popping up on the internet. Since the Ambient Lighting Powder made its debut earlier this year, it has quickly obtained a cult status. This limited edition palette contains two existing shades, Dim Light and Radiant Light, and one LE shade, Incandescent Light.
From L to R: Dim, Incandescent, Radient
From L to R: Dim, Incandescent, Radient
These powders are designed to mimic different lighting to enhance the look of your complexion. Depending on your skin tone, the colours could be a bronzer for one but a setting powder for another. For example, I would use Dim Light all over the skin to diffuse the look of imperfections, Incandescent Light to add a glow on the high points of my face, and Radiant Light as a cheek colour for warming up the overall look.
All 3 face palettes are gorgeous and perfect for the holiday season. I am getting so much use out of all of them. Since they're so great, I'm giving two of the three away!
(ends January 11, 2014 @ 11:59PM EST)
(starting December 17, 2014 @ 10AM EST; ends January 17, 2014 @ 11:59PM EST)
Until next time,
x Rica
Disclaimer: Some products mentioned in this post were provided to The Office Chic for review consideration. As always, all the opinions expressed here are my own and are in no way influenced by any advertiser, affiliate, public relations firm or brands.