MAKE UP FOR EVER Midnight Glow Palette | Holiday 2013 | Review, Photos & Swatches
December 2, 2013
• Eyes, Eyeshadow Palette, Eyeshadows, Holiday, Holiday Collection, MAKE UP FOR EVER, Product Photos, Review, Sephora, Swatches
This holiday, "inspired by the glistening effect of the winter moonlight", MAKE UP FOR EVER released the Midnight Glow Collection, including the Midnight Glow Palette (CA $48 / US $42) released. It include 6 new Diamond Shadows and 2 Eyeshadows along two mini eye brushes:
Snow White (Diamond): shimmery pearl
Gun Metal (Diamond): shimmery gunmetal grey
Icy Blue (Diamond): glittery baby blue
Icy Pink (Diamond): glittery baby pink
Black 04 (Matte): matte jet black
Gold Pink (Diamond): golden salmon pink
Midnight Purple (Diamond): purple with silver shimmer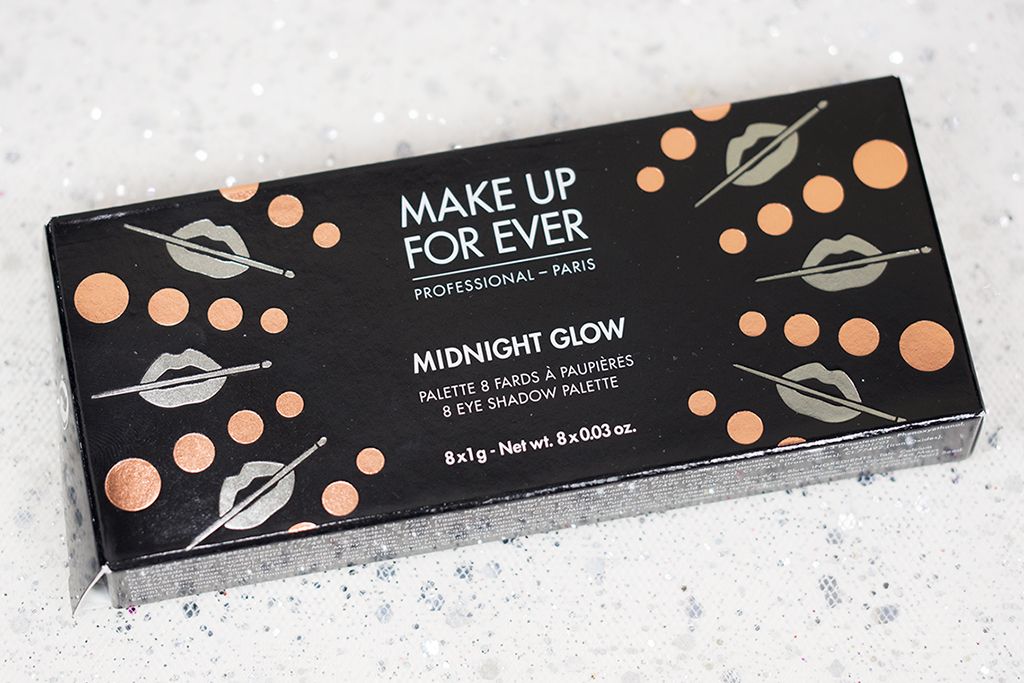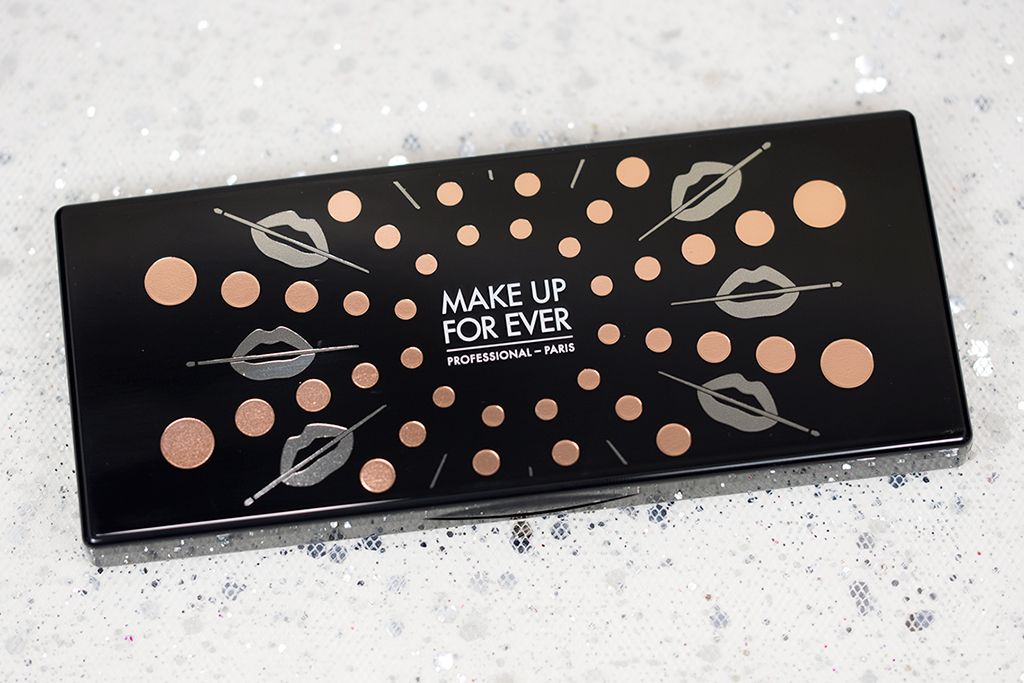 MUFE always come out with a different theme palette. The Midnight Glow Palette has
a great mixture of warm and cool shades which can be made suitable for all skintones. Along with the colours, they added a staple jet black and a warm taupe that would be universally flattering.
All of the Diamond Shadows are all metallic and glittery with a reflective finish. While the lighter shades are less pigmented, they can be built up or layered on top of other shadows, and they don't last as long. Whereas the darker shades are very pigmented and have great staying power, which I adore. All of these shadows are quite blendable but they are not quite soft. This could be a good thing in this case because I find there's less fall out when I pick up these shadows with a brush.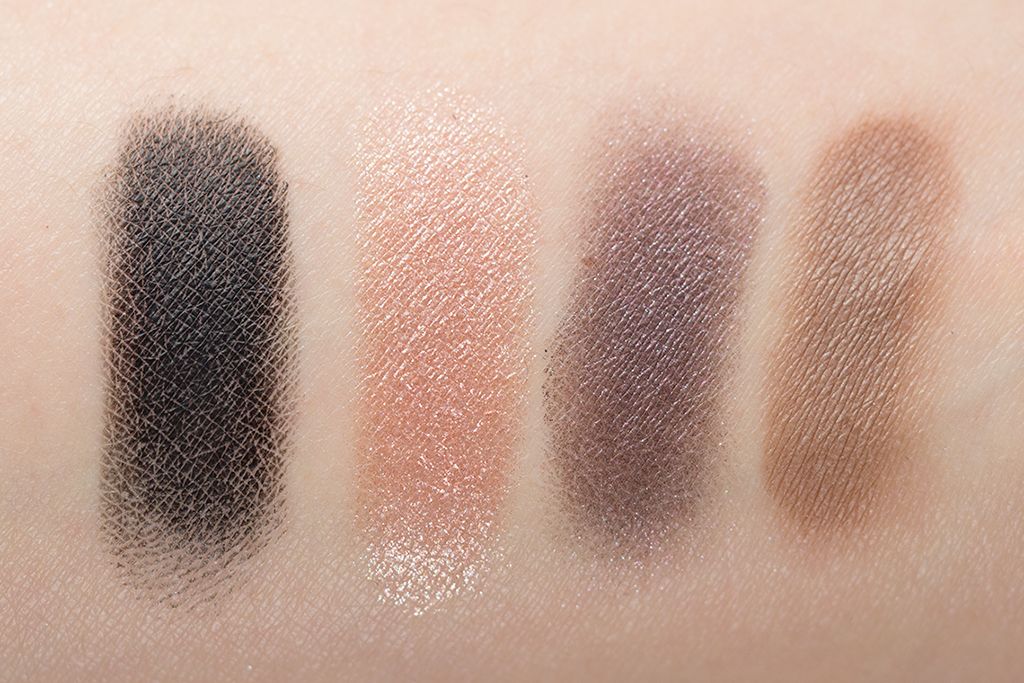 The brushes include are synthetic and very small. They're great for detail work but you won't be able to take just those two with you when travel. It would be great if they have a dual ended brush that is larger on both ends, then it would be more complete.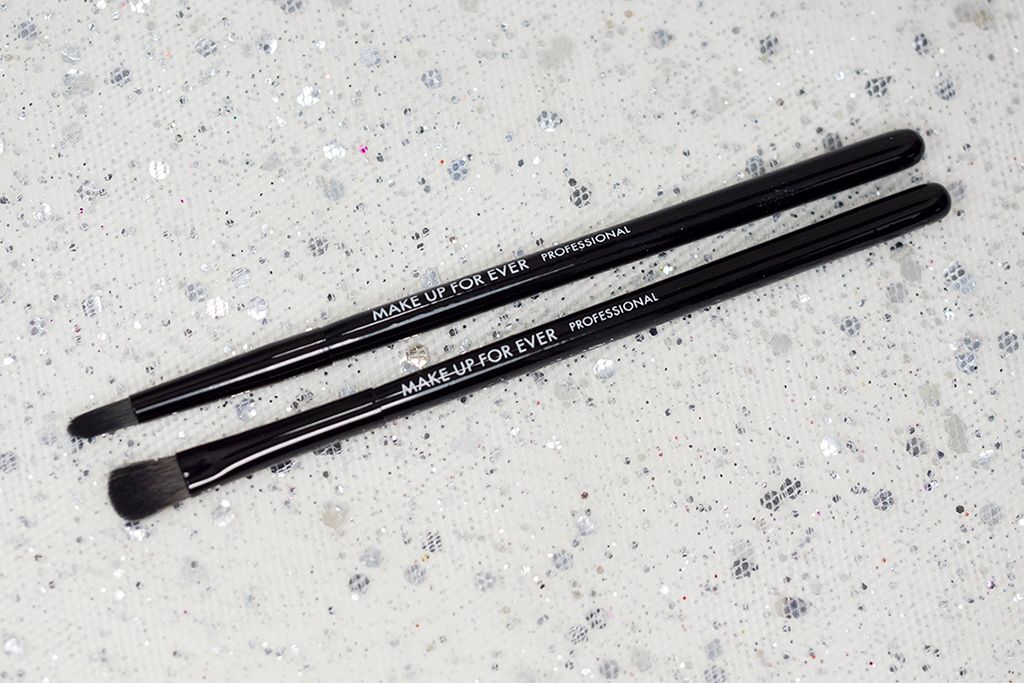 Overall, I have done various looks using this palette (from icy cool smoky eyes to warm pink purple neutrals). I do wish there would be one light matte shade (maybe if Snow White is matte) because I think it would make the palette even more versatile. I do prefer the darker shades of the palette more because of the it's more pigmented. The lighter shades (Snow White, Icy Blue, Icy Pink) are really pretty and great as a light wash of colour, but it not as long lasting as the other shades and I would prefer more pigmentation.
| | For darker shades | For lighter shades |
| --- | --- | --- |
| Value: | | |
| Quality: | | |
| Longevity: | | |
| Practicality: | | |
| Packaging: | | |
| | | |
The Midnight Glow Collection also includes the Aqua Rouge in Satin Soft Pink, the Strass in Midnight Glow with a mix of Gun Metal, Crystal and Pearls, as well as a new Glitter in Gun Metal that is safe for face, body or hair work. They look absolutely stunning. And that Aqua Rouge apparently has dazzling finish!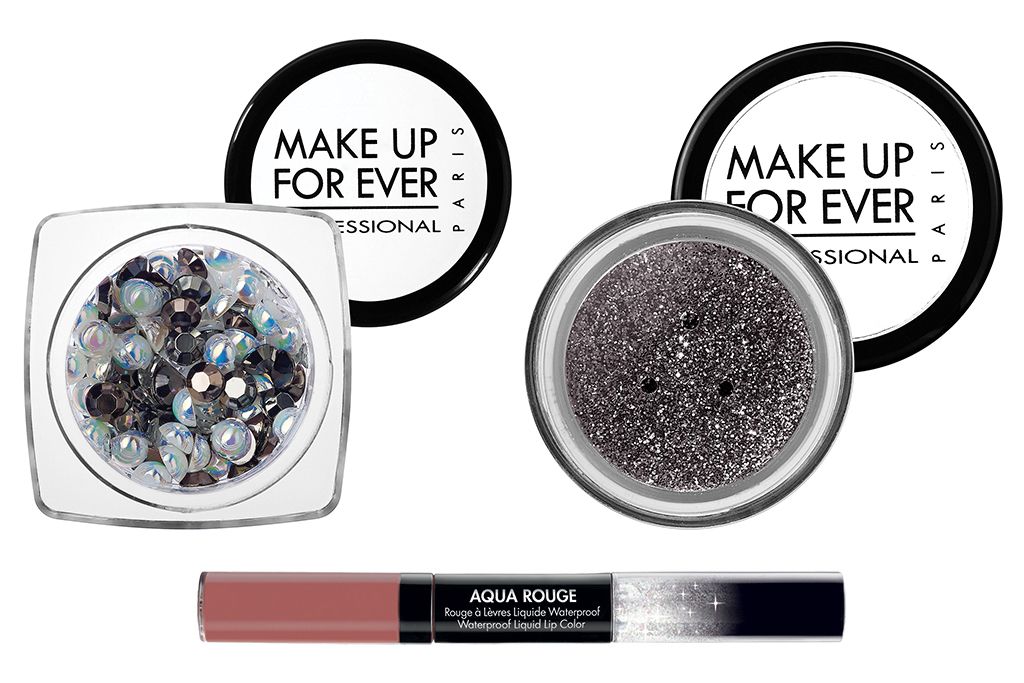 Until next time,
x Rica
Twitter | Bloglovin' | Instagram | Pinterest
*Disclaimer: Products mentioned in this post were provided to The Office Chic for review consideration (noted with asterisk). As always, all the opinions expressed here are my own and are in no way influenced by any advertiser, affiliate, public relations firm or brands.