Shu Uemura Calligraph:ink Collection for Spring & Spring 2014 | Beauty News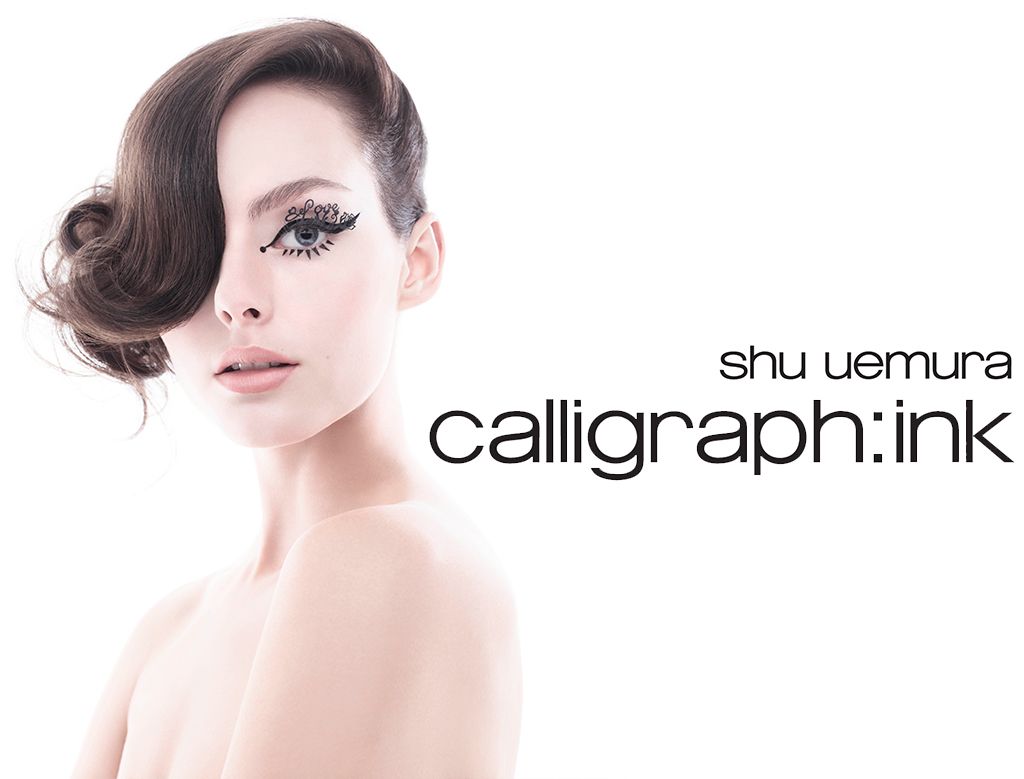 Inspired by Asian calligraphy, Shu Uemura is introducing a brand new liquid eyeliner–Calligraph:ink–that will be available starting March 2014 at Holt Renfrew, Hudson's Bay & selected Sephora stores or online at shuuemura.ca in Canada. For US, it will be available on shuuemura-usa.com. This liner has a brush tip similar to a calligraphy brush that would allow you to draw lines as thin as 0.5mm to as thick as 2.0mm in a single stroke. Shu Uemura believes the eye is the central element of make up and the heart of beauty. Therefore, they want to create an eyeliner that would make drawing eyeliner easy.
"The most difficult makeup technique is drawing lines, in particular the eye lines. You need to draw precisely on eyelids that are soft and mobile, as well as to express changes in dynamism and texture, just like calligraphy.

Calligraph:ink eyeliner has made drawing lines easy for all, from beginners to professionals. As an Asian expert on eye, Shu Uemura invites you to discover different eye lining techniques for different looks, moods and impact." – Kakuyasu Uchiide, International Artistic Director of Shu Uemura
Along with the release of Calligraph:ink, the collection also come with 5 complimentary shades that would emphasize the intense calligraphy black of the liner. No Shu Uemura is complete without false lashes, they are also collaborating with PAPERSELF for the first time to create exclusive designs of paper false lashes to this collection.
calligraph:ink eye liner - permanent
liquid eyeliner refillable applicator (CA $24)
liquid eyeliner cartridge (CA $22)
pressed eyeshadow (CA $19) (from T to B, L to R)
S light beige 815
ME vermillion 252
S dark brown 884
G beige 821
S medium brown 853
paperlashes (CA $36) - LE
(from T to B)
cupid angel
love lasts forever
After seeing Uchiide-san's demo on Calligraph:ink, I'm convinced that I need that liner in my life. Maybe I won't be able to apply eyeliner from the wing like he did (oh yeah, it was magical), but it sounds like it would give me a great control over eyelining and I need that in the morning after only 5 hours sleep and trying not to mess up my eyeliner, again. I can't wait when it comes out!
Until next time,
x Rica