Get the Look: Valentine's Day Roses
February 13, 2014
• Beauty, Benefit Cosmetics, CoverGirl, Inspiration, L'Oreal, L'Oreal Paris, L'Oréal Paris, Looks, NARS, Smashbox, Stila, Urban Decay, Valentine's Day, YSL, Yves Saint Laurent

It's a day early, but Happy Valentine's Day! Believe it or not, I rarely celebrate Valentine's Day. My friends called my man lucky because he doesn't need to get me a gift or flowers. But I'd be lying if I say I don't care for the romantic stuff, roses and chocolates. At the very least, I would have to put on some Valentine's Day themed makeup. Here's how I'm gonna get that...

For my base, I'm using the new L'Oréal Paris Youth Code Pore Vanisher, loving this by the way. To even out my skin and cover up the imperfections, I'm using YSL Serum Foundation, NARS Radiant Creamy Concealer for blemishes and Benefit Fake Up Concealer for my dark circles. The YSL Serum Foundation really gives a nice matte finish but still shows a glow from within type of look. But I do have to set it with powder just to keep the shine at bay.

For my cheeks, I chose to use Benefit Lollitint under Smashbox Blush Rush in Flush. The Lollitint gives me a lilac pink cheek and topping it with Smashbox Flush adds an extra glow to it. To contour and fake some chiselled cheeks you know my go to has got to be Benefit Hoola.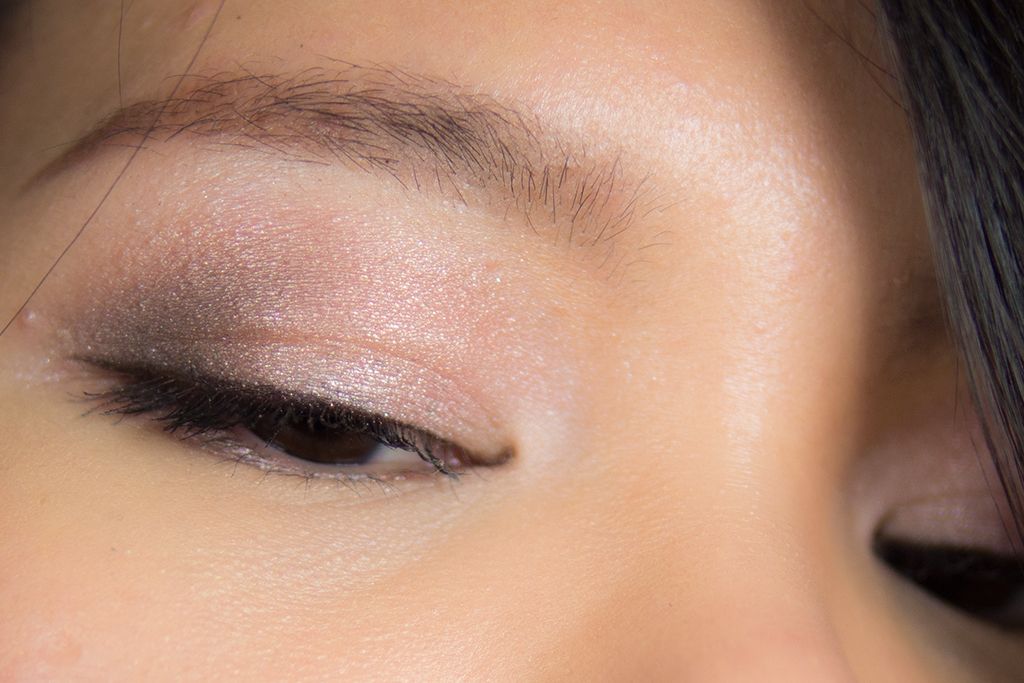 I'm stepping out my comfort zone in eyes and wore a bit more pink shadows this time around (it might not look it on photos but I assure you it looks more pink in person). I first applied Benefit's Creaseless Cream Shadow in R.S.V.P as a base. Then I am using the L'Oréal Paris Infallible Eyeshadow in Forever Pink/Glistening Garnet as my main colour and just stipple it on with a synthetic flat eyeshadow brush. From the Urban Decay Naked 3 Palette, which I'm very much in love with right now, I used Limit and Nooner in the crease and Blackheart on the outer corner. To keep the look soft, I opted for a brown liner - Stila Stay All Day Waterproof Liquid Eye Liner in Dark Brown. To finish off, I applied the COVERGIRL Bombshell Mascara Volume Mascara.

For lips, this L'Oréal Paris Colour Riche Extraordinaire Lip Colour in Pink Tremolo is everything. It is such a great colour for Valentine's Day or a romantic date night. I feel that it's closer to a liquid lipsticks that the 3 other of the Extraordinaire Lip Colours I've tried.
As for perfume, my latest obsession has been Miss Dior Eau de Toilette. I used to not care for it but maybe because that was years ago, I have grown to like more feminine scents. And I really like the amber notes in this fragrance. It settles really soft and warm instead of strong and pungent like some other Dior perfumes I've tried. It's just perfect when you need to feel a little more sexy and grown up.
Whether you celebrates Valentine's Day or not, it's the day of love so share some love with friends and family. Go out and have a nice dinner with your friends. And hey, if you're not getting chocolates on Valentine's Day, you know they'll be on sale the next day at Walmart ;).
Until next time,
x Rica
*Disclosure: Some products mentioned in this post were provided to The Office Chic for review consideration and some were purchased by me. As always, all the opinions expressed here are my own and are in no way influenced by any advertiser, affiliate, public relations firm or brands.