Mani Monday | Revlon Nail Art Shiny Matte | Review, Photos & Swatches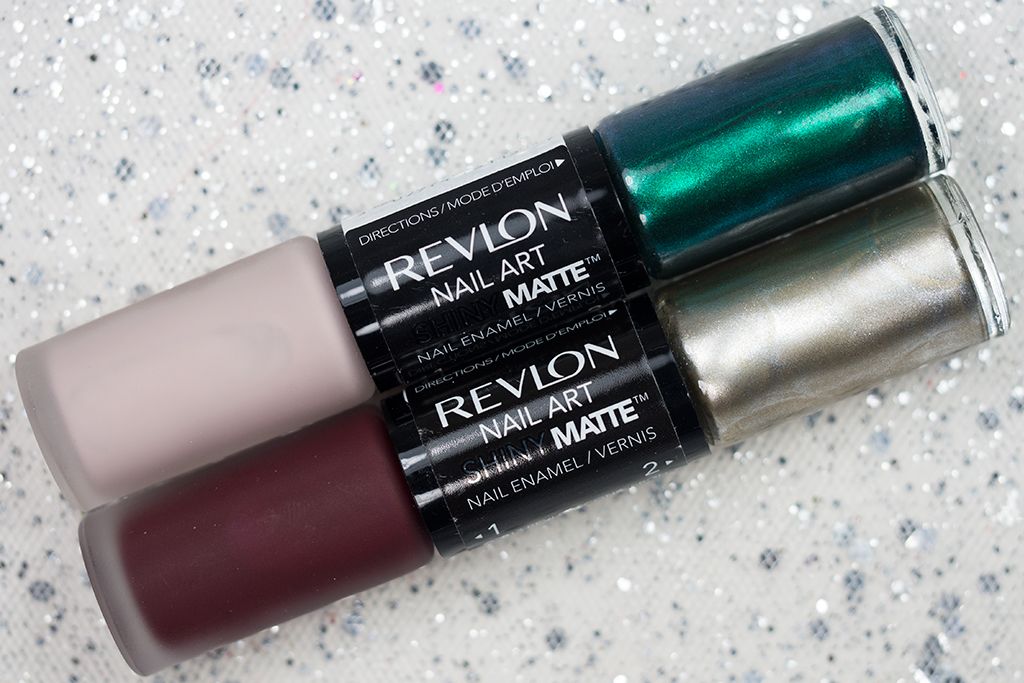 I have a love-hate relationship with nail art. I love it because it looks so pretty on my nails when others do it for me. I hate it because I suck at it. But every now and then I still like to test my ability. This week I played with the new Revlon Nail Art Shiny Matte (CA $8.95).
The Revlon Nail Art Shiny Matte is new to the drugstore this year. It is probably the most unique combination I have seen. Again it is dual-ended and it has a matte base coat with a regular nail polish brush and a shiny metallic colour with skinny nail art brush. It is designed to be used together, but you can also mix and match with other Shiny Mattes to come up with your own combo. I really love how simple it is to get some unique nail art with this product. You don't need some complicated design to get a unique results, try using a mix of lines.

Tortoise Shell is my favourite out of the two because of the combination of matte burgundy and metallic golden taupe. To get an opaque colour, I would apply two coats.

Emerald Suede has a matte pink colour on one side and a emerald metallic nail art side. This matte pink colour is a bit harder to handle than the burgundy colour on Tortoise Shell. Two coats of it will be pigmented enough.
I would highly recommend the Revlon Nail Art Shiny Matte because they're truly unique to me. I am very interested in other shades, so I'm gonna be on a look out of sale :).
Until next time,
x Rica
*Disclosure: Products mentioned in this post were provided to The Office Chic for review consideration. As always, all the opinions expressed here are my own and are in no way influenced by any advertiser, affiliate, public relations firm or brands.