Shu Uemura Calligraph:ink Liquid Eyeliner: Become a Calligraphy Master... On the Eyes | Review, Photos, Swatches
February 26, 2014
• Beauty, Beauty News, Eyeliner, Eyes, Japanese Beauty Products, Product Launch, Product Photos, Review, Reviews, Shu Uemura, Swatches

I used to practice Chinese Calligraphy when I was little, but I was never fantastic at it. It's only when I use a Sharpie-like calligraphy pen instead of a calligraphy brush that I can write great penmanship, but it was considered cheating that way. Fast forward to present days, I no longer practice calligraphy, instead I picked up another art, the art of eyeliner. Again, I'm still not so great at it, but with a good tool, I'm slowly but surely getting a hang of it.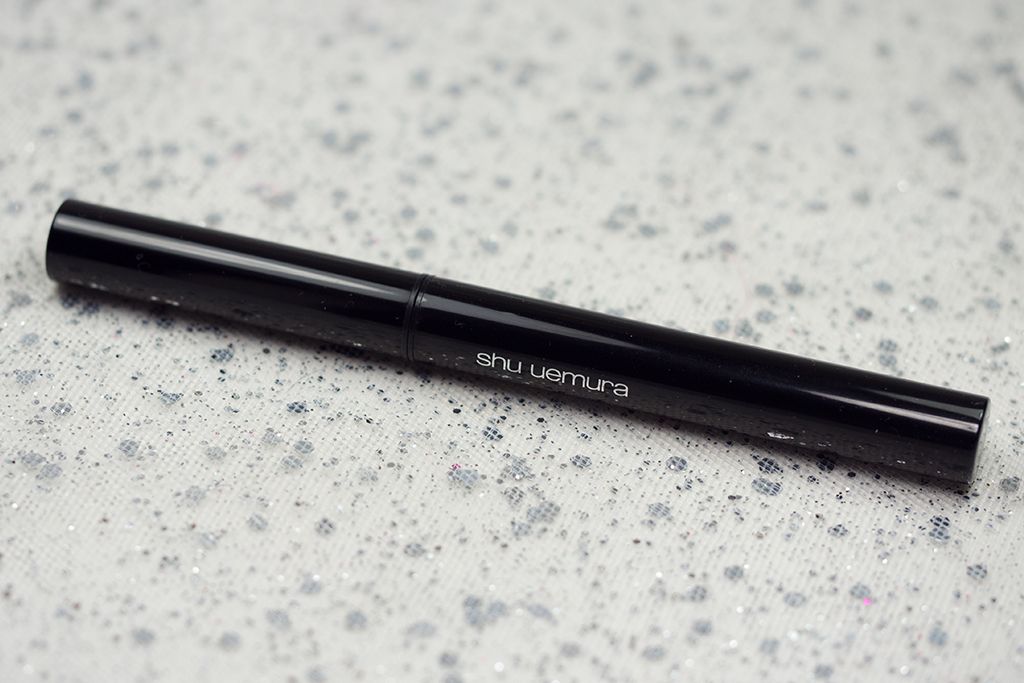 Shu Uemura Calligraph:ink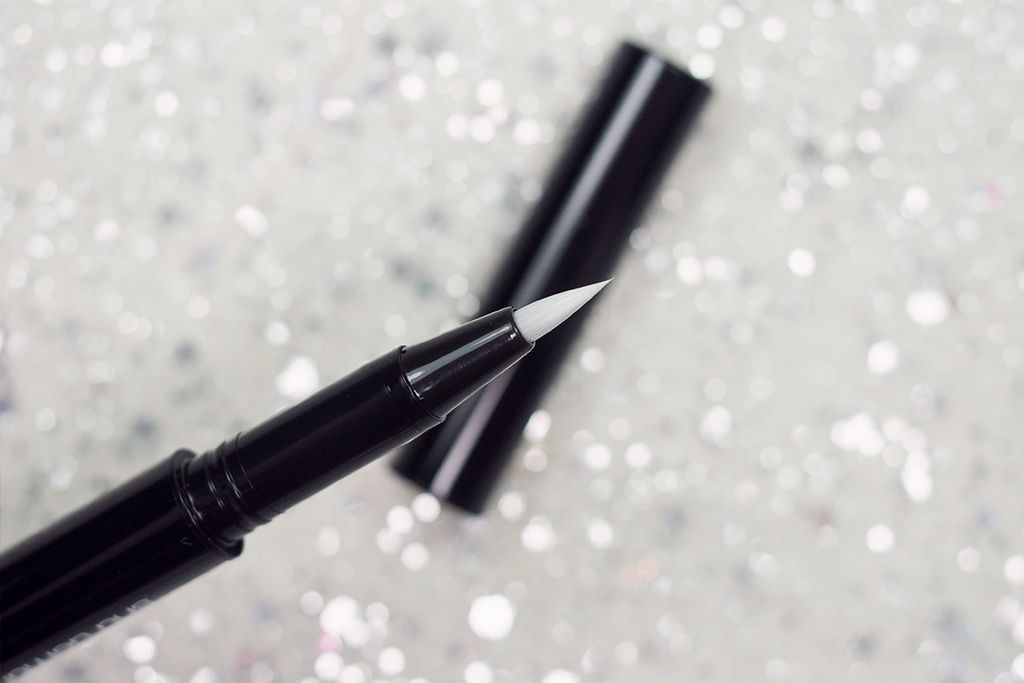 The brush tip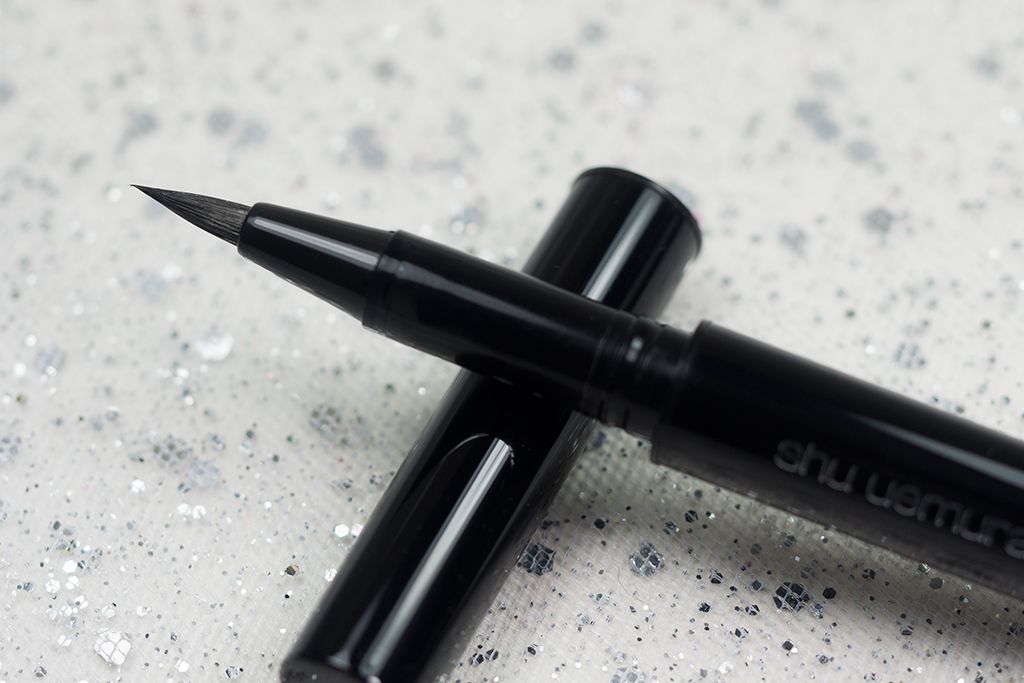 One tool in particular is the all new Shu Uemura Calligraph:ink Liquid Eyeliner. The Calligrap:ink is sold in two separate components: Calligraph:ink Applicator (CA $24) and Calligraph:ink Cartridge (CA $22). The "system" different than most eyeliner out there in that it comes with a brush tip applicator that resembles the traditional Calligraphy Brushes in Asia. It has a rather stiff brush head that gives you a lot of control when you go and line your eyes. Like calligraphy brushes, you can create lines of different thickness using the Calligraph:ink Applicator.

As for the formula, it is an intense black liquid liner that is not runny (i.e. not running down from the brush tip, no dripping), so that's nice. It doesn't set right after you apply, so if you made a mistake you can fix it if you're real quick. Once it's set, it has a semi-shiny finish like most liquid eyeliner and then it doesn't budge, until you remove it with a make up remover. I have tried using Micellar solution, but it doesn't remove it completely, so I'd recommend an oil base make up remover, like the Shu Uemura Cleansing Oils.
See swatches and demo below:
Calligraph:ink swatches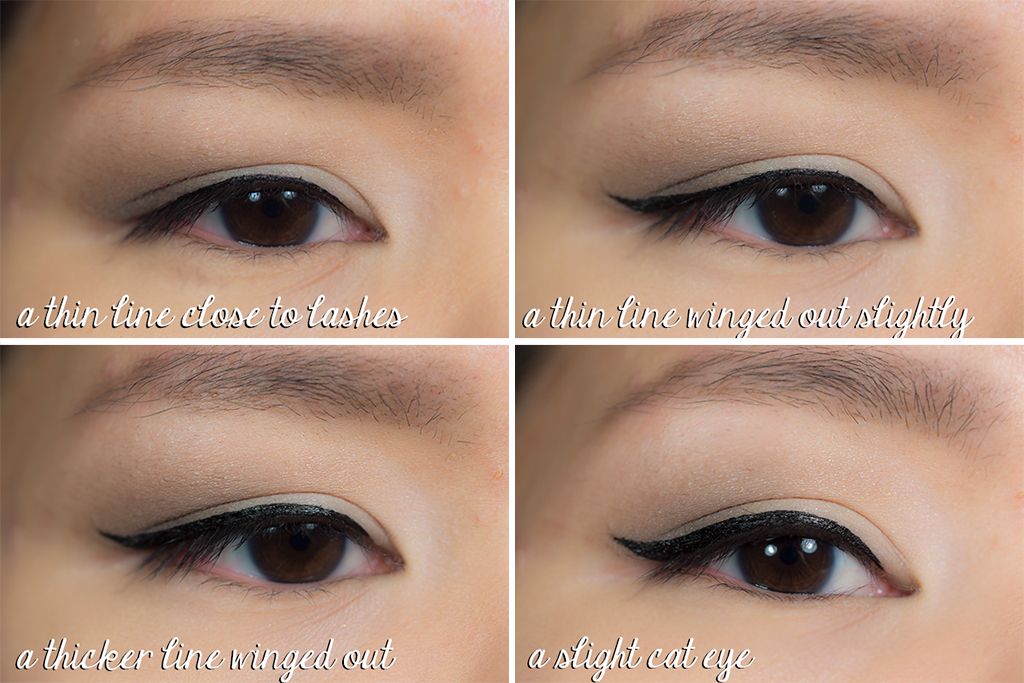 From natural lash enhancer to slightly dramatic cat eye with one Calligraph:ink

To change the cartridge (or to use it for the first time), you simply unscrew the holder from the brush tip side and slowly insert the cartridge. I do need to apply a bit of pressure in order to insert it. It didn't cause any splash, but they did warn that it may happen. Next you would hold the eyeliner brush tip down so that the product come down to the brush. I would store it flat to avoid ink leakage.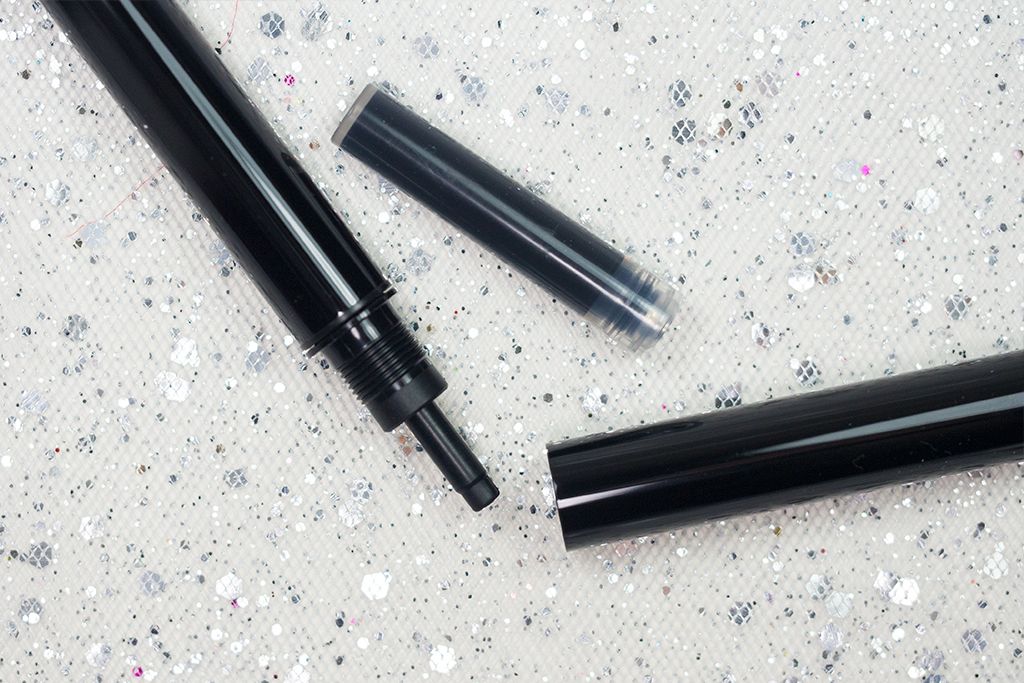 Cartridge and the applicator attachment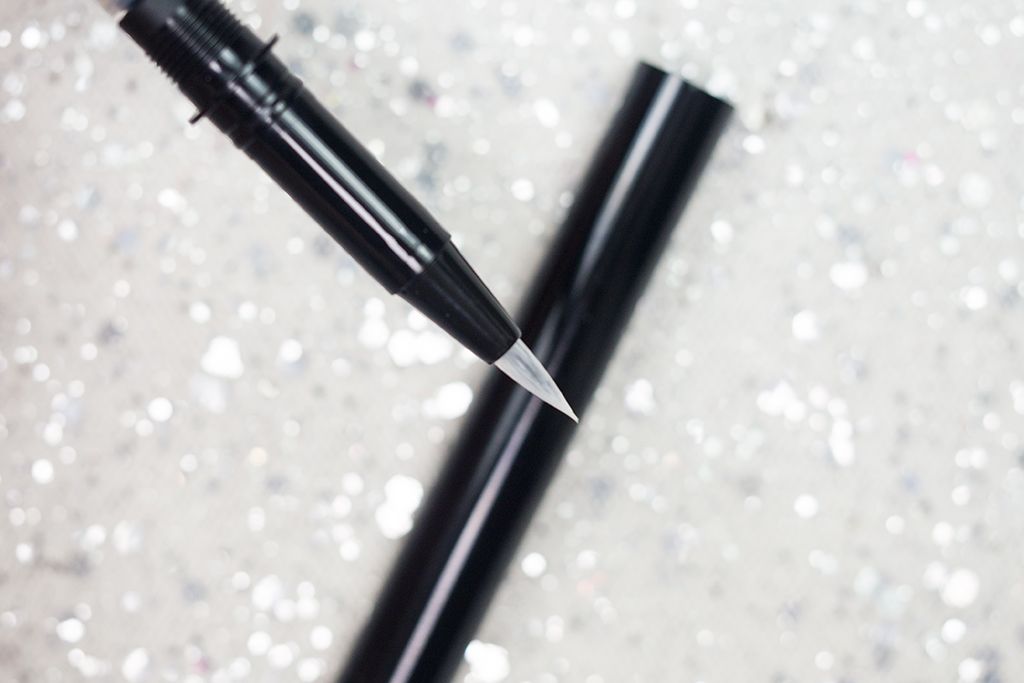 Brush tip side down to bring the product to the tip.
The Shu Uemura Calligraph:ink might not be a life changing product, but it does help you with eyeliner applicator. I like that it is a brush tip so it won't dry out like sponge/felt tip applicators. I also like that this brush is on a stiffer side, which provides more control. The formula is also very black and intense, and it stays put all day long. While I still haven't mastered the art of eye-lining from the wing, I have not messed up my eyeliner (just yet) with this product (but it may happen when I have a shaky hand day :/). If you're on a market for a new liquid eyeliner, definitely try out the Calligraph:ink.
Until next time,
x Rica
*Disclosure: Products mentioned in this post were provided to The Office Chic for review consideration. As always, all the opinions expressed here are my own and are in no way influenced by any advertiser, affiliate, public relations firm or brands.