Shu Uemura UV Underbase Mousse Poreraser will brighten & tighten | Mika for Shu | Review, Photos & Swatches
April 10, 2014
• Base, Beauty, Complexion, Demo, Japanese Beauty Products, Makeup, Primer, Product Photos, Review, Shu Uemura, Swatches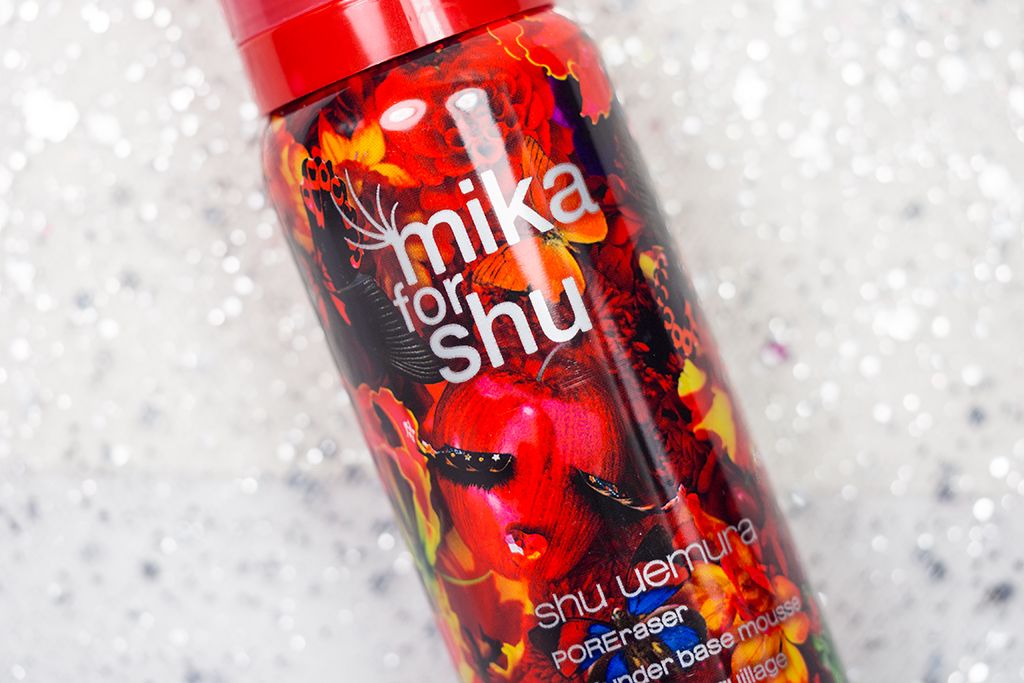 Pores oh pores... my biggest (yet smallest) nemesis... They are all over my face and doesn't seem to want to shrink because the 13 year old Rica didn't ponder skincare. She thought she was young and invincible. Fast forward to right now, all current Rica could do is to hide her pores. This is where Shu Uemura UV Underbase Mousse Poreraser (CA $46) comes in handy.

This moussey primer has been in Shu Uemura's regular line up for a long time and is being repromoted again in the new Mika for Shu collection, a collaboration between Shu Uemura and Japanese renowned photographer and producer Mika Ninagawa. The formula is exactly the same as the regular line. Same moussey texture, same consistency. It's always very bouncy and interesting. It is easy to blend with a synthetic foundation brush, which is what I prefer to do. You have about medium control over how much you want to dispense using the pump it comes with. But because the products is moussey and airy, you won't overdo it. I usually find 1 full pump is good for my whole face
It only comes with one shade which is a light beige colour. Even though it is not showing up much but because of the pink it, it brightens up my skin. I was able to get away with wearing the UV Underbase Mousse Tsuya or the UV Underbase Mousse BB because the colour is closer to my skin tone. But for this particular underbase mousse, I can only use it as a primer. I can see that paler ladies with pinker under tone might be able to use it alone, but darker skin ladies will encounter the same issue I have.
As for if it really works, it did a great job at making my pores appear smaller (or blurring them out). It also covered up some of the redness from my breakouts. I think it prolonged the wear of foundation by a tad bit, but I start getting oily at about after lunch time, and my makeup will still wear off by 4pm-ish (I put it on at around 8-9am). So it is not the best at that area. For a primer as a whole, I much prefer the Tsuya or BB because they work better for my oily skin and provides similar result in blurring the appearance of pores.

If you have combination skin with enlarged pores, you may enjoy this product and may find it working better for you. While I love the fact that it blurs out pore nicely, other products in the same range from Shu Uemura does the same for me so I would prefer those more.

Check out other coverages on the Mika for Shu collection: Tint in Gelato Review, Photos & Swatches.
Until next time,
x Rica
*Disclosure: Products mentioned in this post were provided to The Office Chic for review consideration. As always, all the opinions expressed here are my own and are in no way influenced by any advertiser, affiliate, public relations firm or brands.