Dior Addict Extreme Lipsticks are extremely easy to wear | Review, Photos & Swatches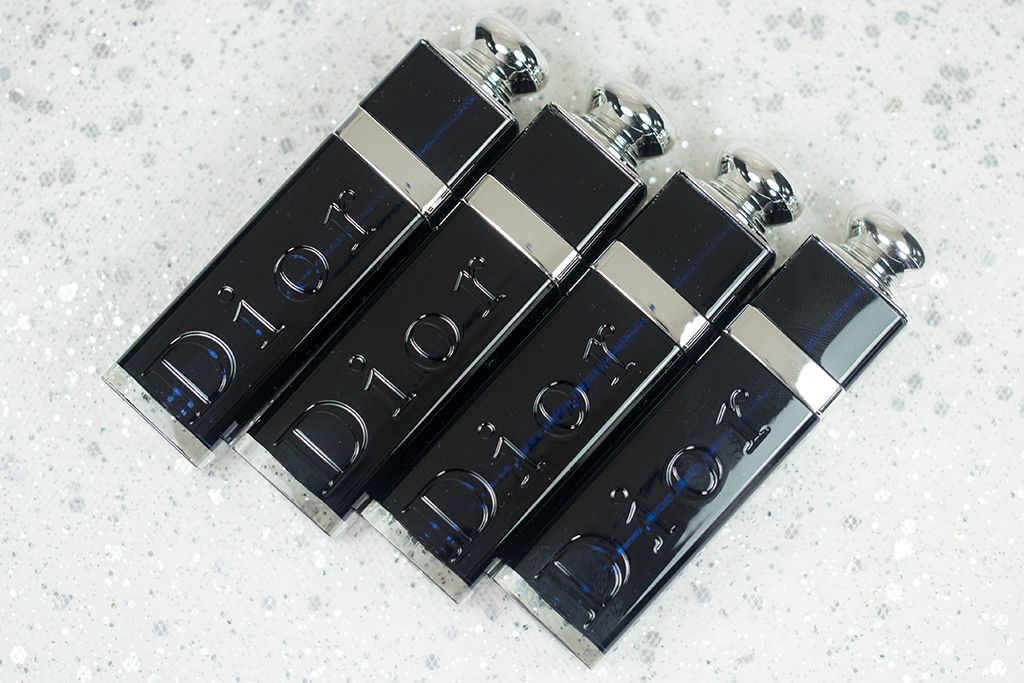 I am always running late in the morning (or in general).
I try hard to stick to a schedule, but here I am blogging at 1:38AM, it's a vicious cycle. With a full face of makeup on, I look sickly if I don't put on a lip colour, which happens a lot and I usually notice it after I left home. Sometimes, you really just need a lipstick that you can apply without a mirror and it looks great, well, Dior Addict Extreme Lipsticks do just that.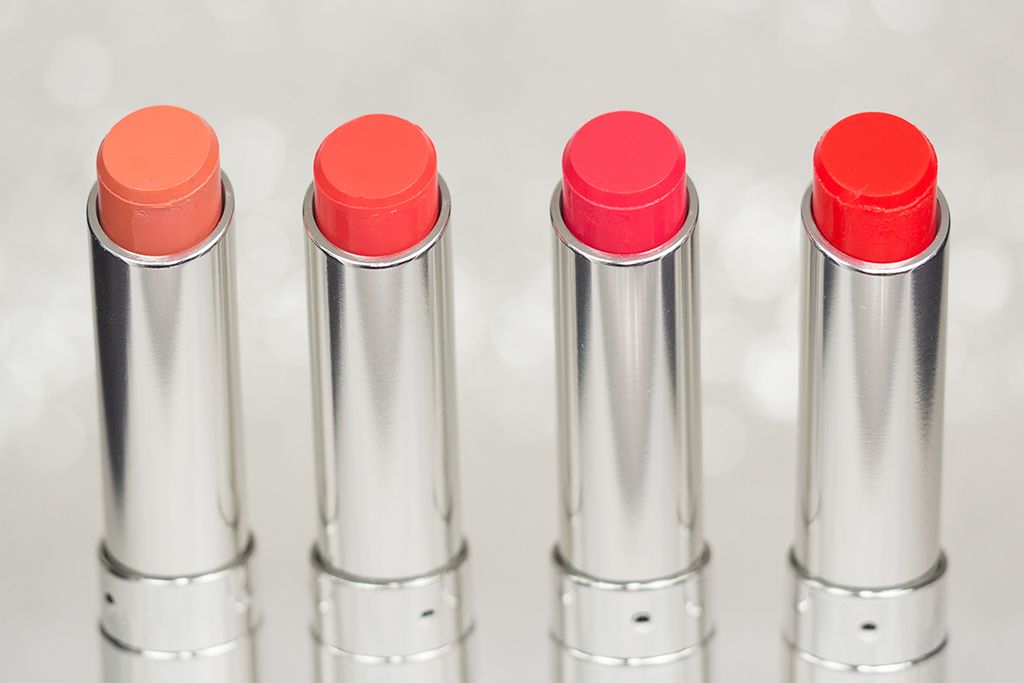 It is not new to the line, but Dior has recently released 4 limited edition shades of Dior Addict Extreme to accompany the launch of Dior Addict Fluid Stick (they also have 4 shades of the same name in the regular Dior Addict). Like their sister lipsticks, they are moisturizing and very comfortable to wear. So what's the difference, you ask. The Dior Addict Extreme are quite pigmented and are more buildable (I guess that's why they're the Extreme). The finish is also different, they look more creamy and jelly-like while Dior Addict Lipsticks have a pearl finish. The wear is similar, I have to retouch after drinking or eating, but that doesn't bother me.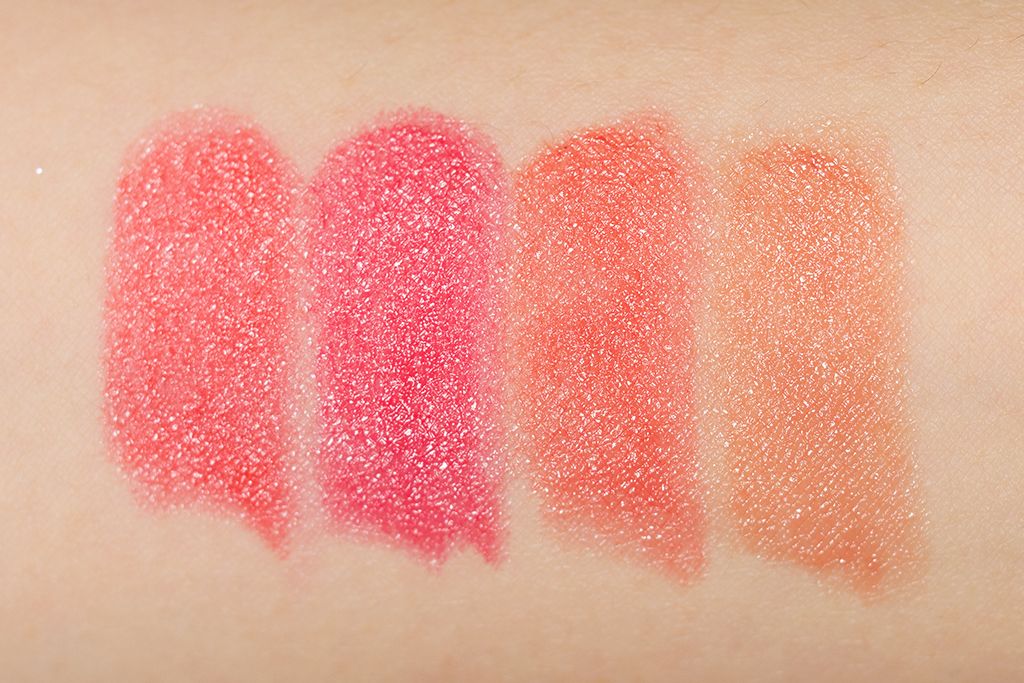 Mirage is a peachy nude pink. This is shade again is the least pigmented out of all but I really like it because it's easy to pull off on a day to day basis, which is similar to its Dior Addict sister shade.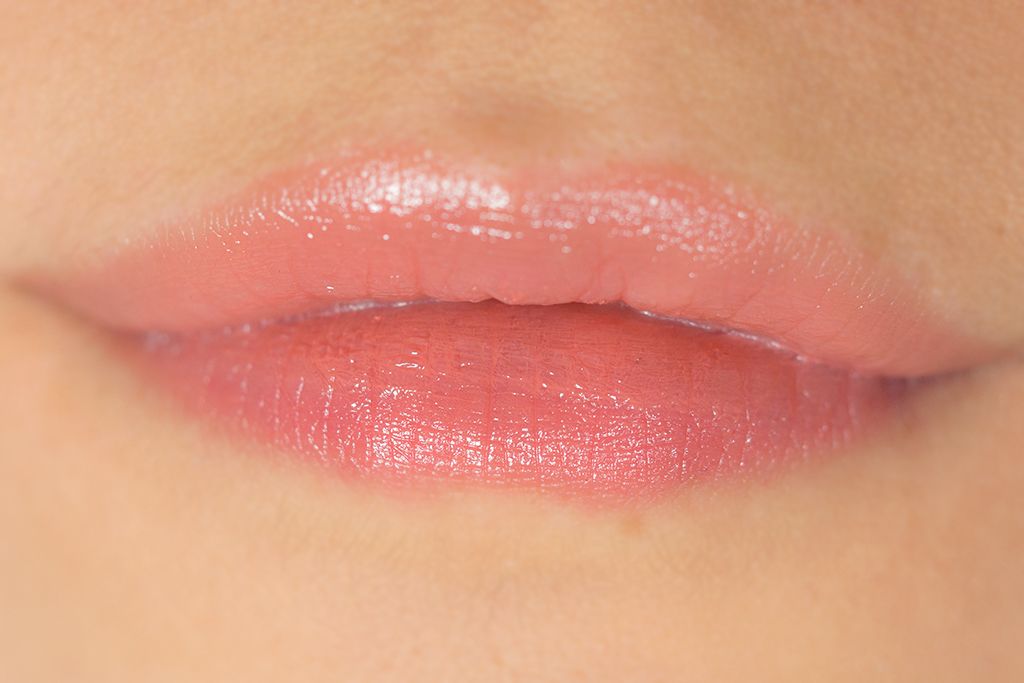 Aventure is a coral colour. Surprisingly, it is not as bright as its Dior Addict counterpart, but it is more forgiving because of that.
Wonderland is glossy fuchsia. I like that because of the glossiness, it looks like your lips are more plumped. It is so different than the Dior Addict Wonderland shade that I don't think they're comparable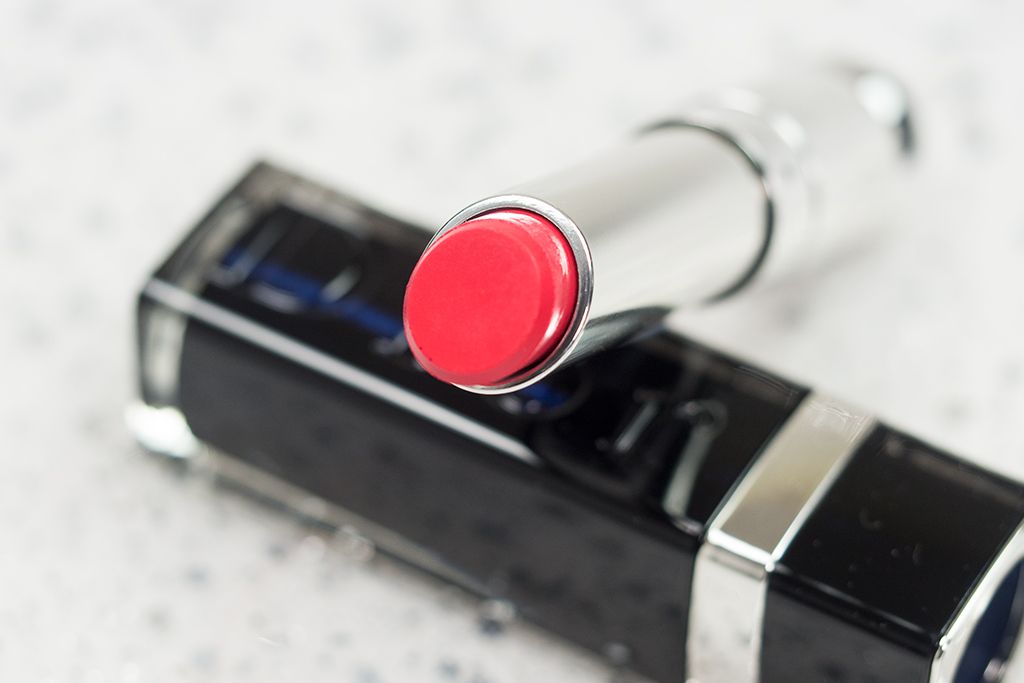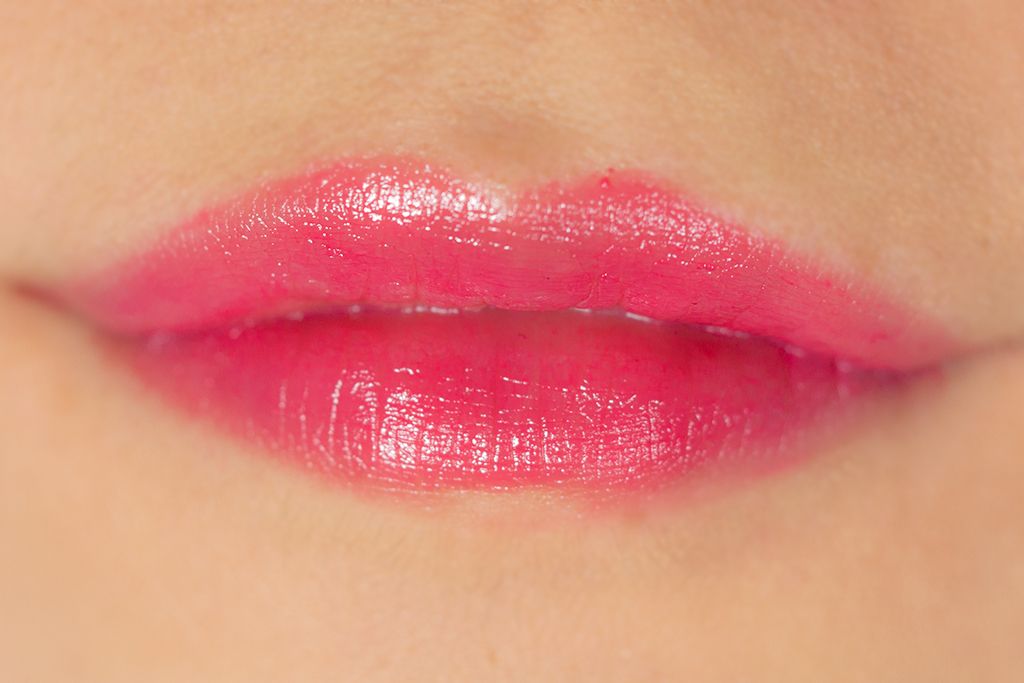 Pandore is a coral pink red. I find that it is the more red than the Dior Addict version. Both are very pigmented but the colour is slightly different (and so is the finish).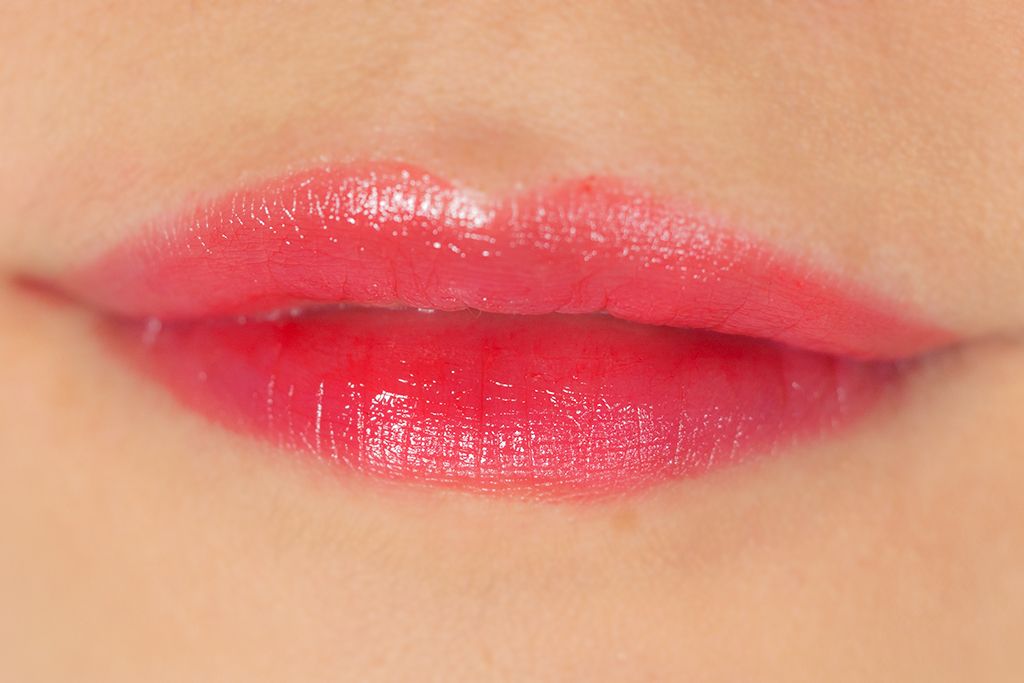 Overall, I really liked how easy to wear these Dior Addict Extreme Lipsticks are. They are definitely purse friendly and I can see many people able to pull of these 4 limited edition shades. If you have always liked the Dior Addict formula but dislike pearl/shimmer in lipsticks, like myself, you will really like these Dior Addict Extreme. Grab them from Dior counters while you can though because they are limited edition.
Until next time,
x Rica
*Disclosure: Products mentioned in this post were provided to The Office Chic for review consideration. As always, all the opinions expressed here are my own and are in no way influenced by any advertiser, affiliate, public relations firm or brands.