Me Time at Me & T Studio | A beautiful full service beauty studio in Toronto
July 22, 2014
• Beauty, Beauty Stuido, Gel Nails, Hair Studio, Lash Extension, Manicure, Me & T Studio, Nail Art, Nails, Pedicure, Spa, Spray Tan, Toronto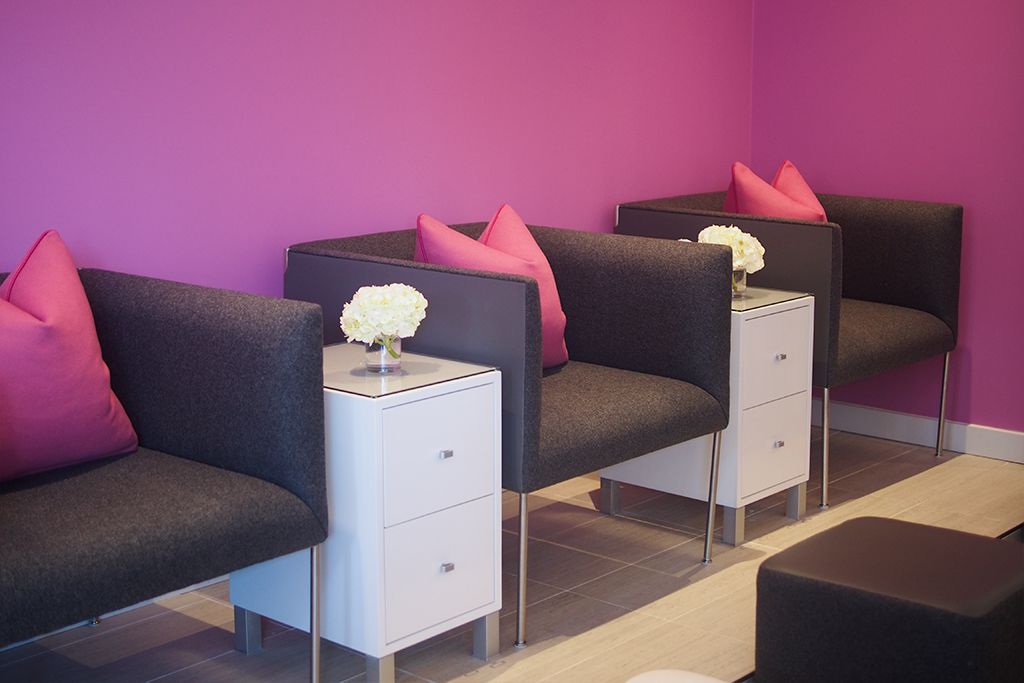 Everybody needs some TLC every now and then. I love me a good mani-pedi but I keep having trouble to find a place that lives up to the hygienic level I'm looking for. I'm so glad that I got introduced to Me & T Studio.
From L to R: Liz, Shawna, Shirley, and Dylan
Founded by
Shawna Rao
, a former critical care nurse turned entrepreneur, Me & T Studio offers services from mani-pedi to facial hair waxing, from spray tanning to lash extension application. Along with
Rema from The Burgundy Book
and
Arianne from Glitter Geek
, I was invited to check out
Me & T Studio
and explore their service.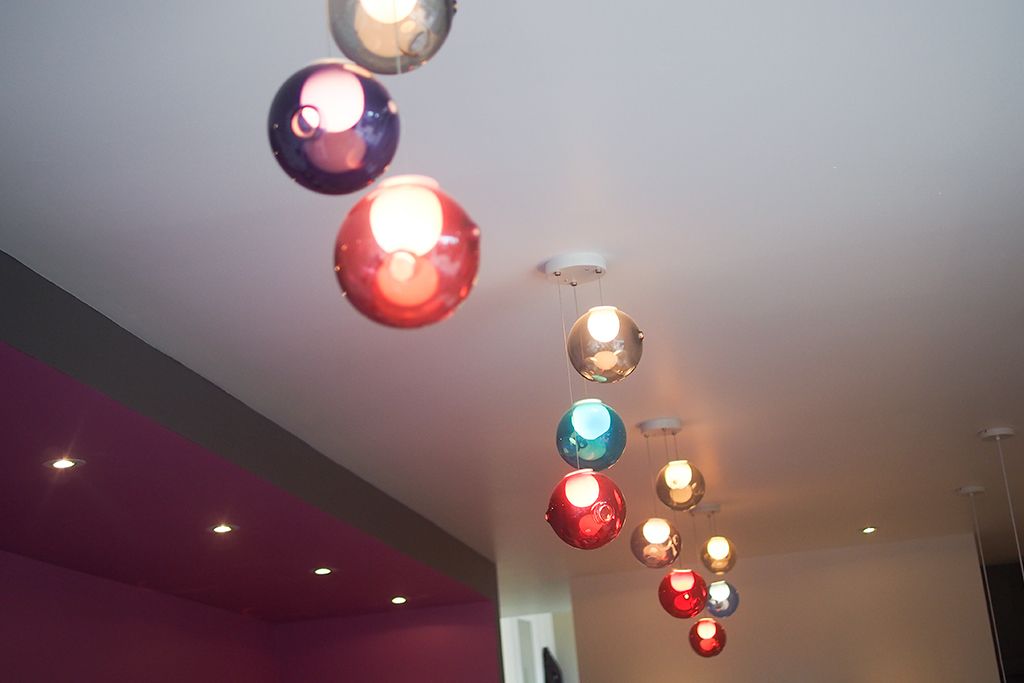 The first thing that caught my eye when I walked in to Me & T is the beautiful colour palette of pink and grey and their beautiful light fixtures. Sitting at the beautiful Deer Park neighbourhood, all the designs are customized to the studio needs in order to optimize the space and create a comfortable experience for their customers. Next, I noticed there are no "spa chairs". Yes! I hate the idea of having a permanent whirlpool stuck into a chair and everyone's feet are soaked in that same tub. No matter how clean you attempt to clean the tub, there're still the pipes. There are so many of those everywhere, which is why I haven't had a pedicure in almost 3 years (until 2 weeks ago).
Me & T uses pedicure basins, which are "scrubbed and soaked with medical grade disinfectant after each use." The are also very particular with sterilizing everything they use on clients. Their nail files and buffer blocks are all only used once per client. I really appreciate the detail they go into ensure the health safety of clients.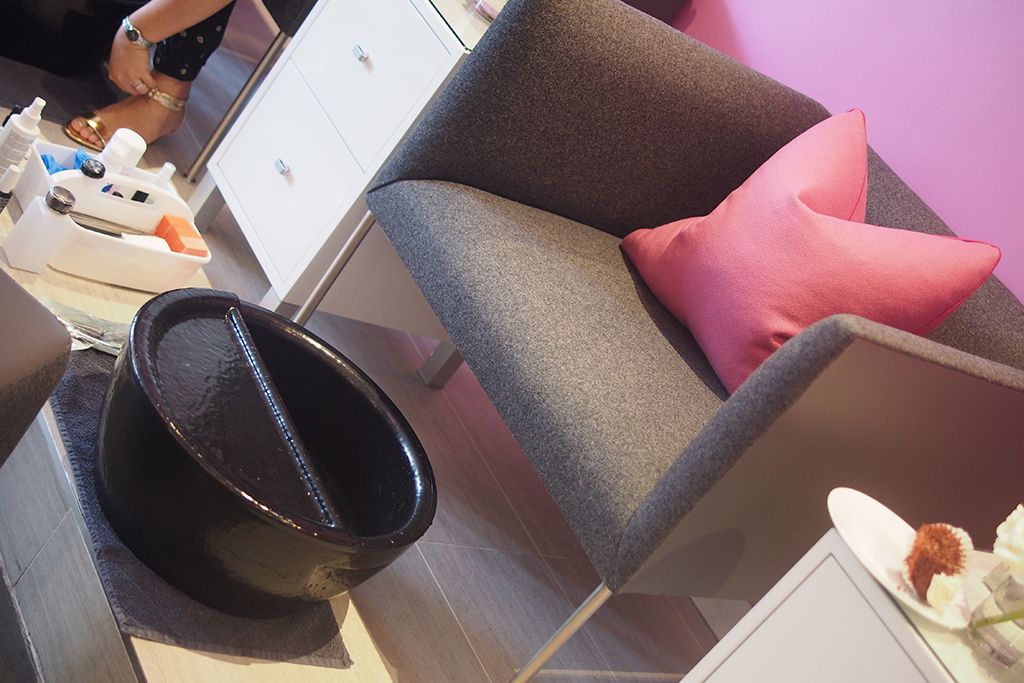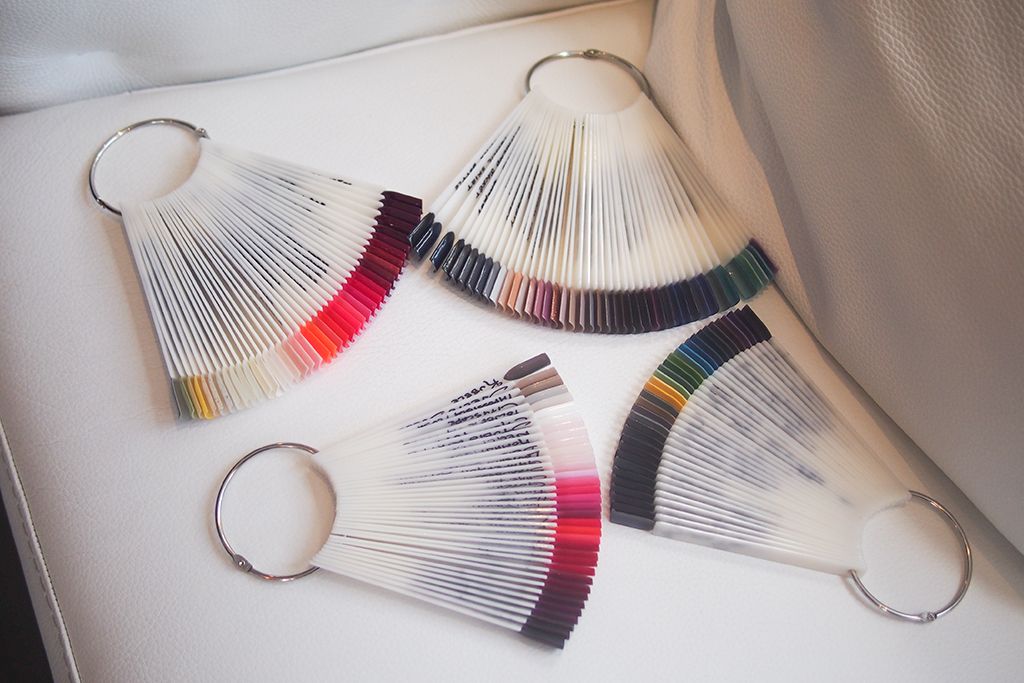 We each got to get a mani-pedi from the talented team of manicurists: Dylan, Shirley, and Liz. These nail wizards are crazily skilled. They specialize in personalized nail art (custom colour, portraits, shapes, just check out their instagrams for their work of art). The pedicure started with the foot bath the pedicure buffer to exfoliate your feet, getting rid of those dead skin cells. We then get a foot scrub. The all-natural scrub they used is created by a local company called Love Fresh here in Toronto. Everything smells absolutely delicious. My feet feel so smooth and soft after thanks to Love Fresh. But wait, there's more. A paraffin wax treatment is complimentary with every pedicure, so my feet felt even softer after that. Then, we go into the colour. I chose a colour from CND Vinyl Lux called Lobster Roll. It's such a perfect coral for Summer, I'm obsessed.
And then it was mani time. I changed my mind probably about 50 times that night. Nail expert Dylan was extremely helpful and patient with me and we settled on a mermaid theme custom glitter nail. It's a jewel tone blue green with jewel tone glitter. And he topped it off with a gold sand swirl on my ring fingers as an accent. Because we chose a gel mani, the actual mani didn't take long at all. I can touch my nails all I want right after. But not before I get the paraffin wax again, this time on my hands (and yes, it is complimentary with every manicure as well). For a gel mani, they would do the colour first, then the treatment to ensure the oils won't interfere with the gel.
My jewel tone mermaid nails by Dylan
Rema's girly half moon glitter nails by Liz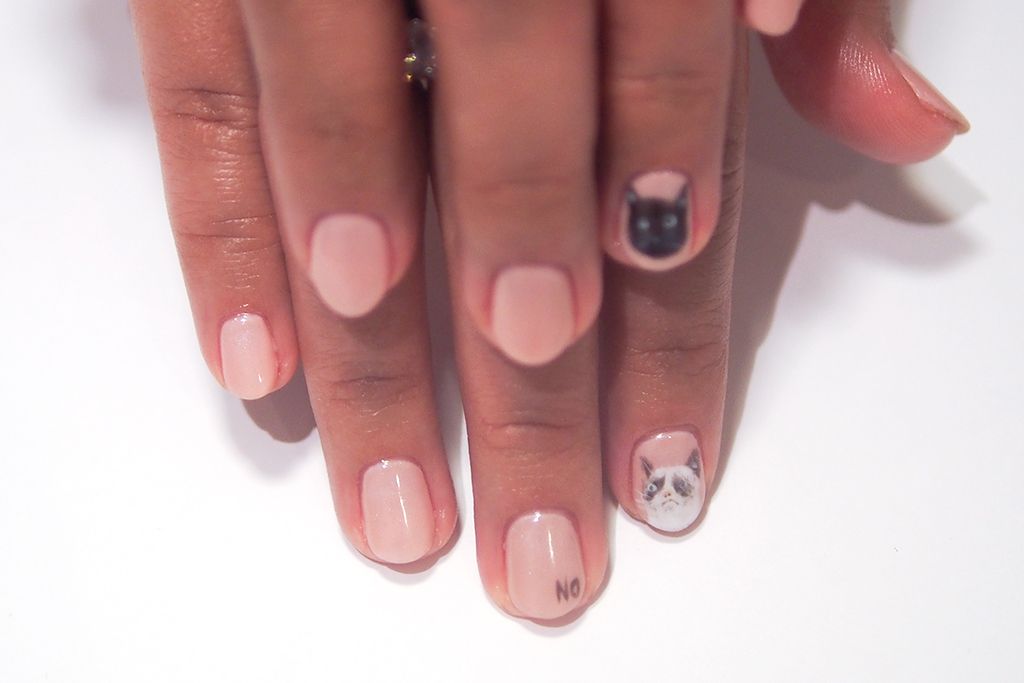 Arianne's grumpy cat nails on the right hand by Shirley
Arianne's Sherbie nails on the left hand by Shirley
We spent the whole night chatting, talked about all things girly and learned more about the Me & T. is the hair, spray tan, and lash expert in the house. She talked about how most women tend to be uncomfortable at first before their spray tan. But after seeing the tan, they would show their swag and walk out confidently. It sounds pretty great. I didn't get a chance to get a spray tan, because I was already tanned from my vacation. But I'll definitely consider it now that I think I like a Summer tan (I didn't even know I could tan before my Florida trip lol).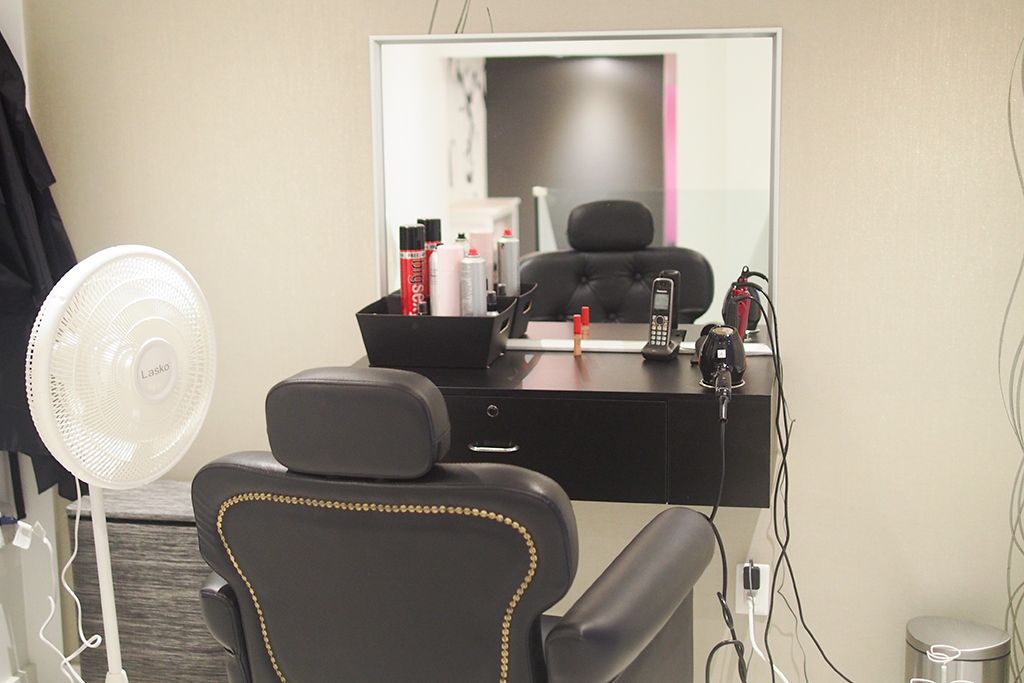 The hair station
But the most intriguing service they offer, that I will definitely be back to try, is their lash extensions. I contemplated for so long because I just heard so many good and bad things about it. And the part that I worry me the most is that I couldn't apply mascara. But Shawna assured me that with their lashes and glue, I can apply non-waterproof mascara. This made me want to try it so badly because I was not born with long and full lashes, and now I can get them and still wear mascara! I will update you guys when I actually get them done.
Shawna's lash extension tools
Shawna's custom made precision glasses for lash extension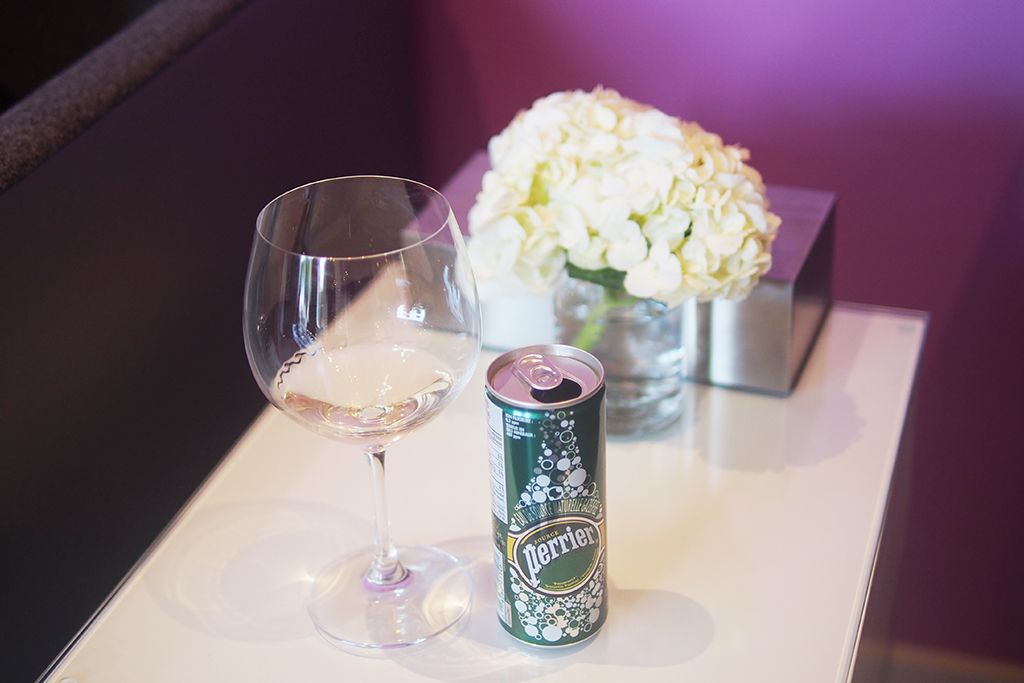 All in all, my experience at Me & T Studio was wonderful. The staff is so friendly, the space is so comfy, and their techniques are awesome. We had such a nice time that we want to go back together for another girls night in. The services are reasonably priced. All, except Keratin Straightening Treatment, are set priced, so there are no surprises. T hey also have great promo going on all the time, for example, Tuesday Toesday (20% off pedicure) and Friday Faux Glo (20% off spray tans). For July and August 2014, they even have a Luscisous Lash Event every Thursday and Friday where you can get a full set of lash extension or a fill for 20% less. If you want to try out any of the service, those are the days to go, but if you do decide to go on the promo days, make sure to book in advance because they get really busy. Did I mention you can book online? Total time saver :D.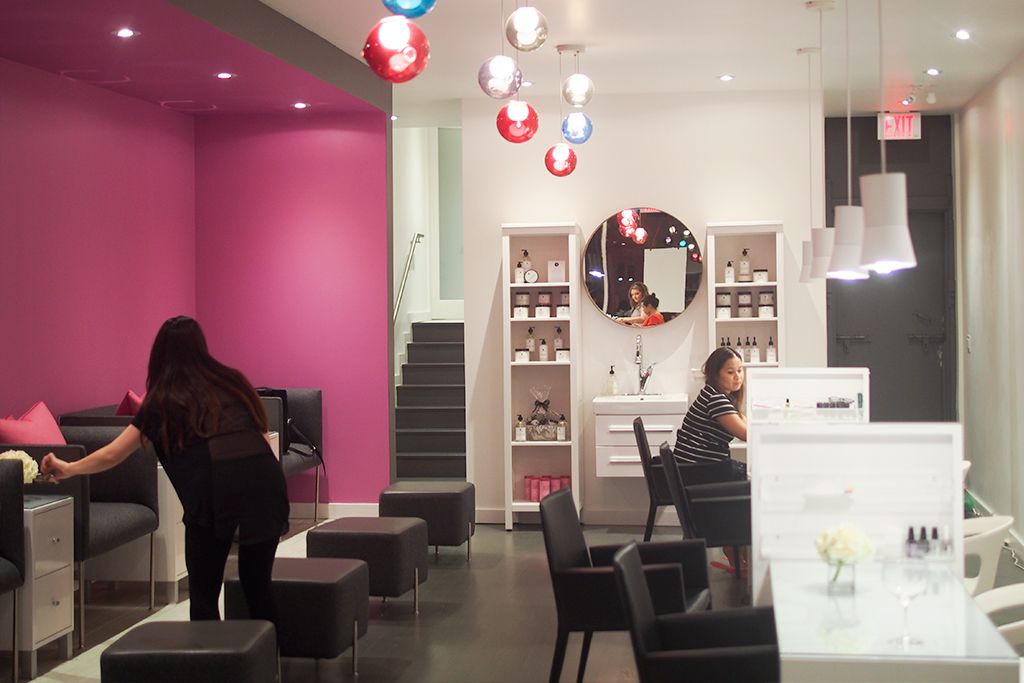 If you're around the area, looking for a mani-pedi, lash extension, spray tan, or a pick me up blow out, check out Me & T Studio. And if you do, let me know how your experience is!
Until next time,
x Rica
*Disclosure: I was invited to experience services provided at Me & T Studio. All opinions are my own. As always, it does not interfere my opinions.