My Favourite MAC Eyeshadows + Enter to Win a Curated 30-Shade MAC Palette | GIVEAWAY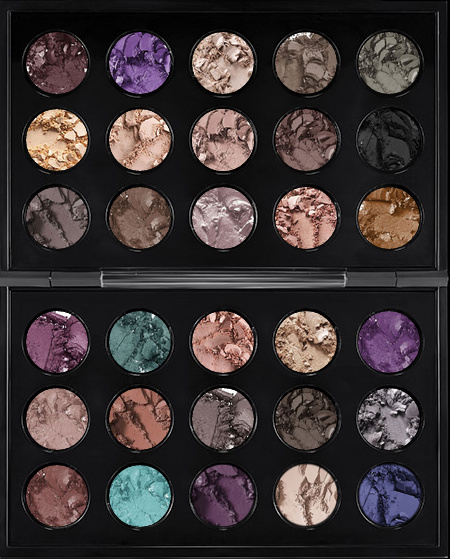 I feel like I have been taking MAC Eyeshadows for granted. They have been in my makeup routine for so many years that sometimes I just forget how great the colour payoff is, how nice their texture is, and how long wearing they are. I still remember my first few MAC Eyeshadows, which most are still my all time favourite and I use them so often that I had gone through a few pans...
My go-to MAC shadows in a Z-Palette
Among those shadows, my staples and my top 3 MAC eyeshadows are Naked Lunch, Satin Taupe, and Blanc Type.
Naked Lunch is a shimmery light pink. It is my go-to all over lid colour. When I don't know what to wear, I'll just apply it all over my lid, put a warm brown on my crease (like Wedge) and smudge a little dark brown on my lash line (like Swiss Chocolate) and I'm good to go.
Satin Taupe is shimmery taupe with a satin finish. It is also one of MAC's best selling shade because it is just so easy to work with. It works great as a defining colour, as well as all over the lid if you want more drama. (It also pairs well with Naked Lunch!)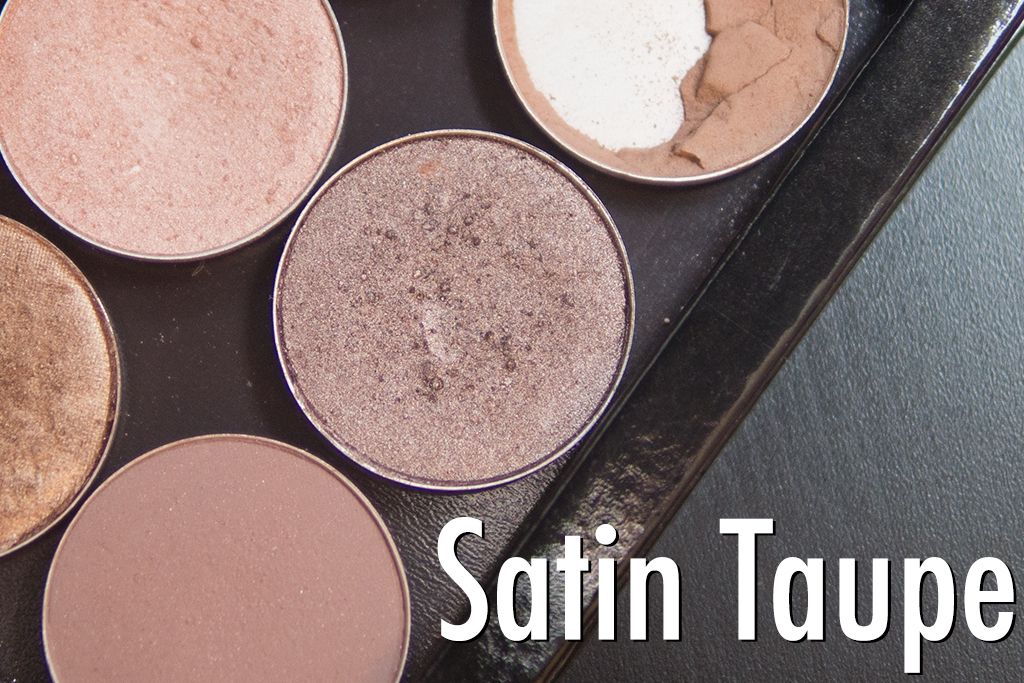 Blanc Type is creamy matte light beige. I'm saving the best for last. You may think that it is boring cream colour, but to me, it is basically an eyeshadow eraser. You can always count on Blanc Type to fix that crease colour brought too high and give you a clean edge of a classic cat eye. I suggest using it with MAC 227 brush, best combo ever!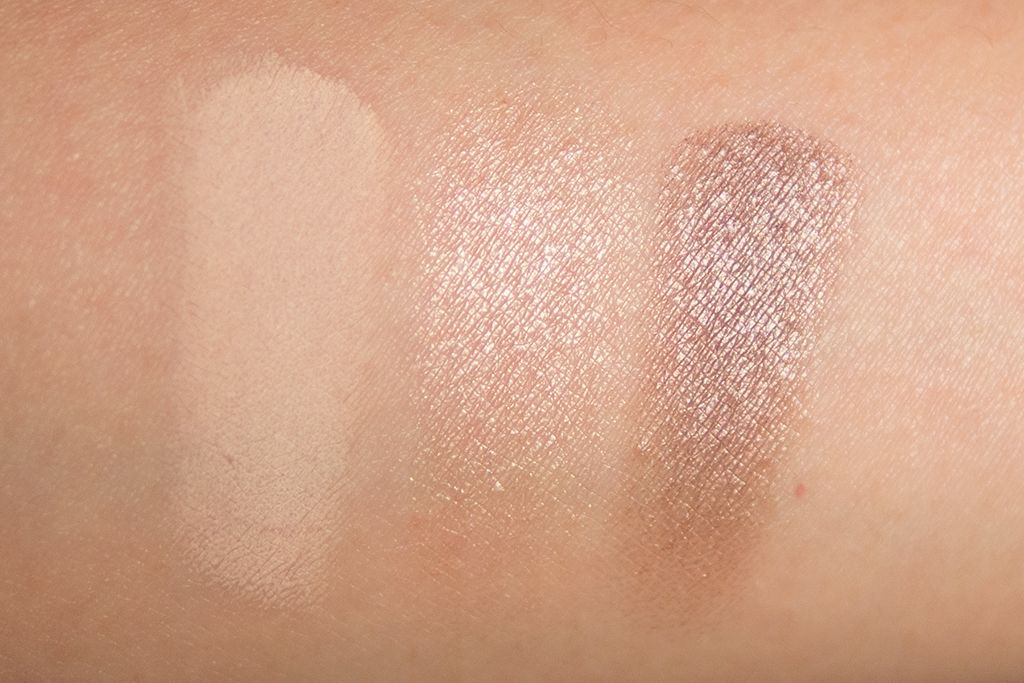 MAC Eyeshadows Swatches L to R: Blanc Type, Naked Lunch, Satin Taupe
Never tried any of these shades before? Today might just be your lucky day! Together with 30 fabulous beauty and fashion bloggers and vloggers, we're hosting a huge MAC giveaway. The winner will get 30-pan MAC palette filled with our favourite MAC eyeshadows hand picked by all of us. The shades in the prize are:
Sketch, Vibrant Grape, Fig 1, Club, Shroom, Orb, Omega, Aquadisiac, Copperplate, Woodwinked, All That Glitters, Amber Lights, Cranberry, Steamy, Naked Lunch, Blanc Type, Nylon, Cobalt, Brule, Haux, Carbon, Phloof, Retrospeck, Stars & Rockets, Expensive Pink, Brun, Electra, Satin Taupe, Honeylust & Brown Script
I have so many favourites out of these 30 shades and I am sure you will find your favourite(s) among them as well. Check out below for giveaway details!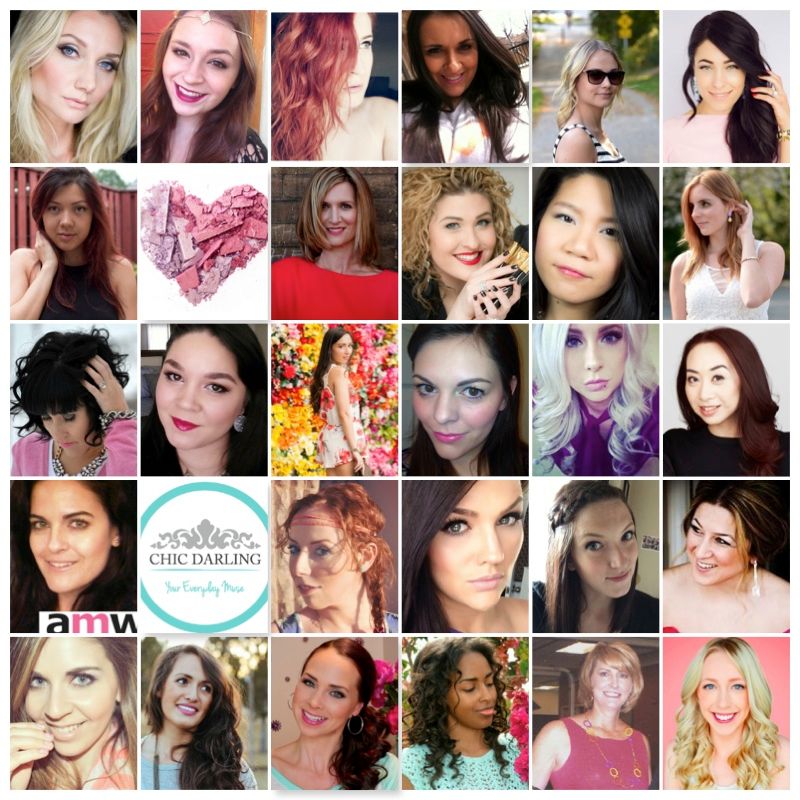 This giveaway is hosted by these awesome beauty and fashion bloggers/bloggers (see picture above). Make sure to check out their blogs while you're entering the giveaway :D
Row 1 (L-R): Angie (Vanity Rouge), Noelle (XO Noelle), Dee (Liner Glitter Gloss), Sandra (Moms Makeup Stash), Jenelle (Nelle Creations) & Deanne (My Fash Avenue)
Row 2 (L-R): Michelle (A Lovely Allure), Marcia (Beauty Info Zone), Iva (Falling in Style), Niki (Hello Miss Niki), Rica (The Office Chic) & Bree (The Urban Umbrella)
Row 3 (L-R): Amber (Canadian Fashionista), Krystal (Beauty by Krystal), Lauren (The Fashionista's Diary), Justina (Justina's Gems), Stacey (Stacey Brennan YT), Elaine (Toronto Beauty Reviews)
Row 4 (L-R): Maria (Amotherworld), Marissa (Chic Darling), Kelly (Glitter Diaries), Cheryl (MakeUp by Cheryl H), Chelsea (Olive & Ivy) & Chrissy (Some Velvet Morning)
Row 5 (L-R): Shayna (A Pop of Colour), Cecilia (Dearest Lou), Janna (Gloss & Glitz), Mina (Mina Slater), Cindy (Prime Beauty) & Katelyn (The Skinny Blonde)
Ever wonder what happens when 30 beauty & fashion bloggers and vloggers get together? They host an EPIC giveaway! We are teaming up to bring you an amazing 30-pan MAC Eye Shadow Palette filled with our favourite shades!! Enter today via the Rafflecopter form below! Open in the USA and Canada. Ends at 11:59pm EST on Wednesday, August 6th, 2014.
TERMS & CONDITIONS: this giveaway is open to US and Canadian residents ages over the age of 18 and ends at 11:59pm EST on August 6th, 2014. The number of entries received determines the odds of winning. Only one winner will be selected. This giveaway is a group buy, which means the bloggers/vloggers pooled their money together to purchase this product for you. Winner will be chosen at random from all verified entries, contacted by email provided, and announced on this page at the end of the contest. Winner has 48 hours to respond or prize will be redrawn. No prize substitutions allowed. Bloggers in this group giveaway and their immediate family members in their household cannot enter or win the giveaway. No purchase necessary.
Until next time,
x Rica