In My Makeup Bag Lately... | Lancôme, Cover FX, Dior, Shu Uemura, Urban Decay & More
August 26, 2014
• Beauty, Benefit Cosmetics, Chanel, CoverFX, Dior, It Cosmetics, Lancome, Looks, Make Up, Marc Jacobs, Sephora, Shu Uemura, Urban Decay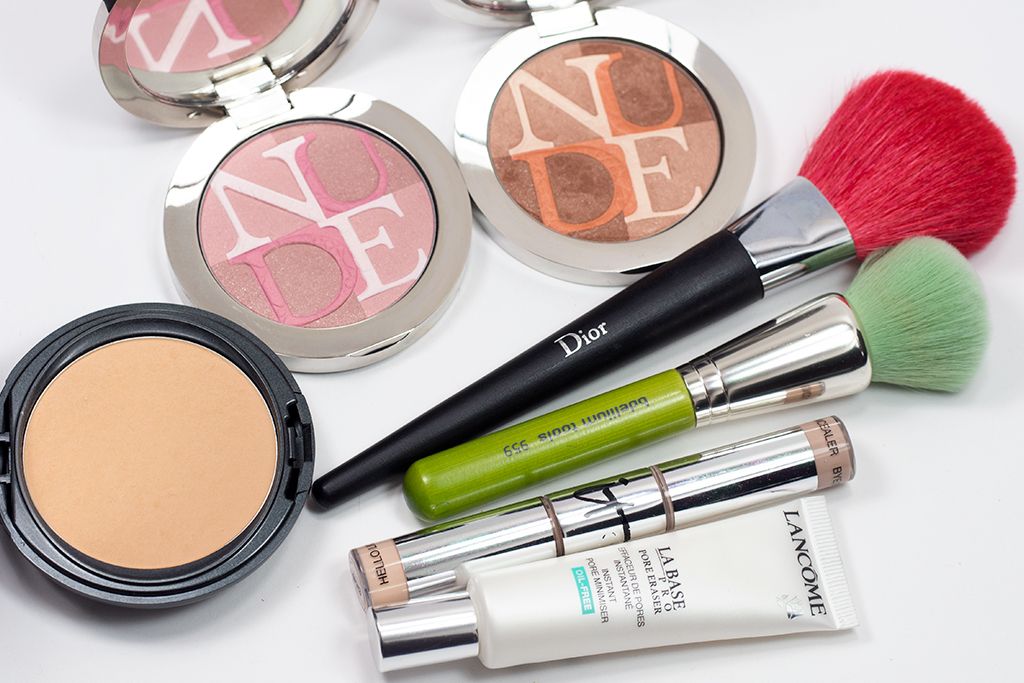 It's my study time again, so I've fallen into a makeup routine (or rutine) lately... I vow to change my it up starting today, but not before I give it the spotlight it deserves because these products have been amazing to me.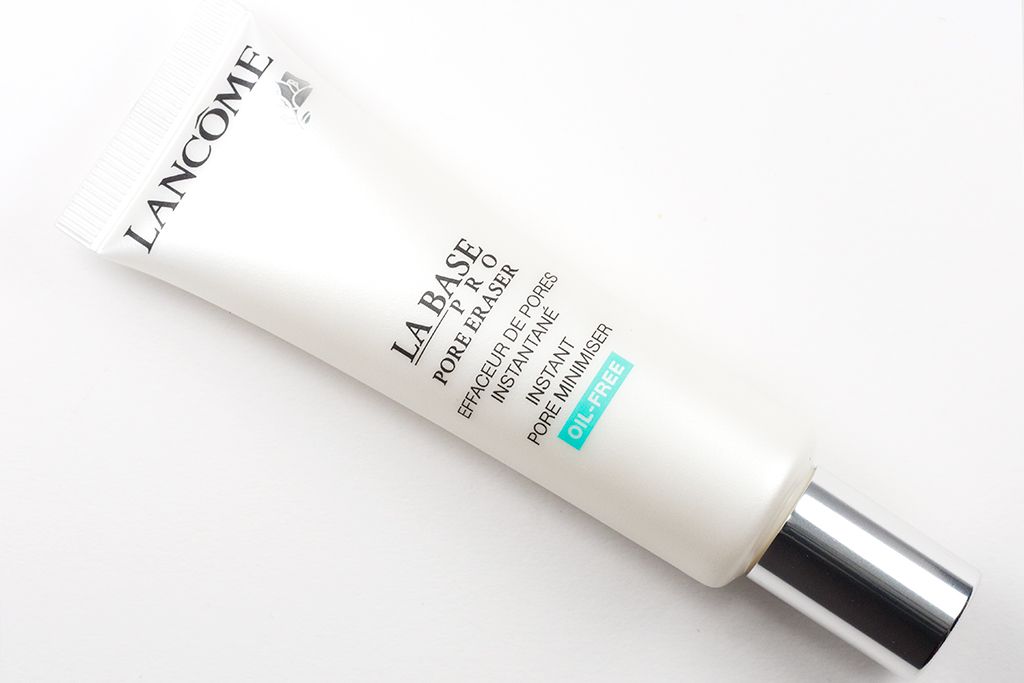 Whether or not I'm wearing a full face makeup, I have a habit to wear a primer anyway. Lately, I've been using Lancôme La Base Pro Pore Eraser (CA $42 / US $38). It does a great job at mattifying and hiding my pores. Of course, it also acts as a smooth base for makeup. It feels almost weightless on unlike some silicone based primer, which is perfect for the Summer (or any time of the year, really).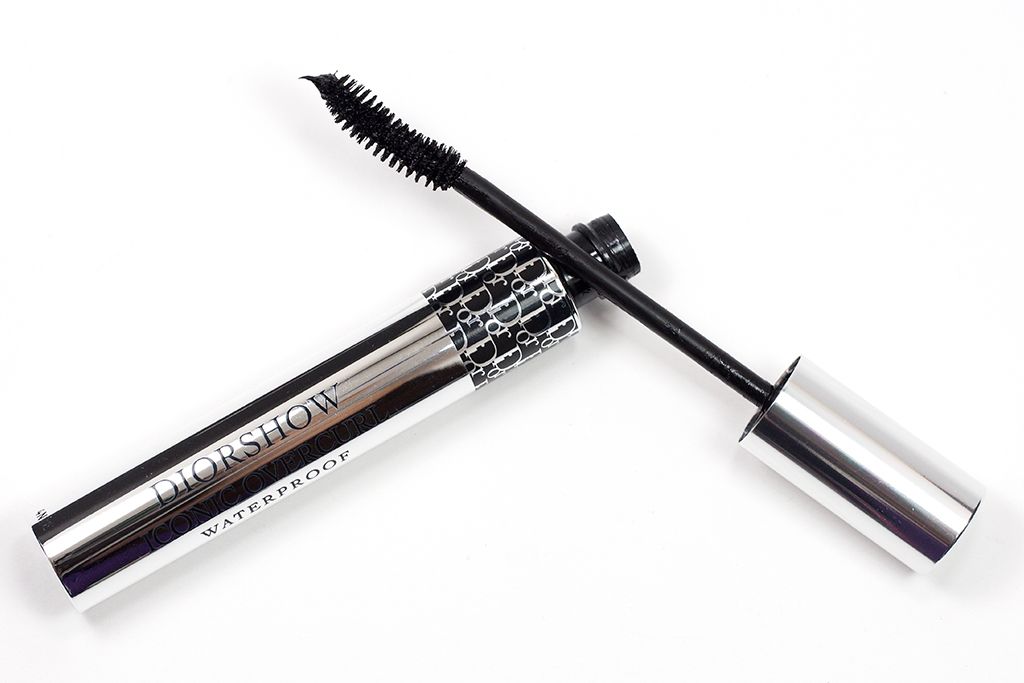 To cover up my lack of sleep, I use It Cosmetics Eyelift in a Tube (US $29) for under my eyes ever since I got it during a day trip across the border in the beginning of Summer. This duo ended tube comes with Bye Bye Under Eye Concealer on one side and Hello Light Liquid Brightener on the other. I would reach for Bye Bye Under Eye the most for under eye and even for the redness around my nose, and add Hello Light for that extra kick. I'm definitely repurchasing when I run out.
Since I'm lazy, I've also been skipping liquid foundation a lot, especially when I'm running late. Cover FX Pressed Mineral Foundation (CA $35 / US $36) has been my go-to complexion fixer. The coverage is light to medium, but buildable. It can be used as a setting powder or a foundation, I usually choose to do the latter. Since it's a pressed powder, I would also bring it with me when I know I have a long day and that I care about how I look later lol. I usually use a powder brush that's clean (lol) or the sponge it comes with for touch ups.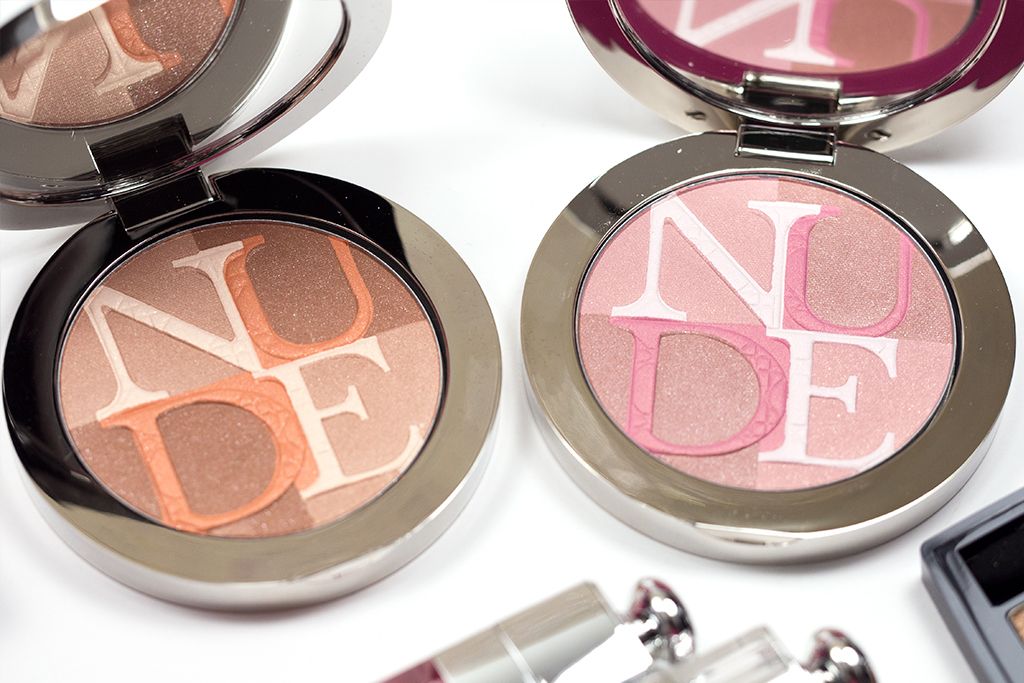 It's summer, this means I gotta have my bronzed on, and I find the Dior Diorskin Nude Shimmer in Amber 002 (CA $57 / US $56) to be super easy to pull off. It adds just the right amount (and the right colour) of bronze to your skin. It also has an illuminating effect, so I don't need a highlighter. I like to apply it just under my cheeks, on my jaw lines, around my temple, on the sides of my nose, and I'll finally brush a bit on the tip of my nose with the Dior Light Coverage Powder Brush (CA $56 / US $55). If I'm lazy, I would just wear bronzer. If I feel fancy (hehe), I would go for either Diorskin Nude Shimmer in Rose/Pink 001 or the good ol' Benefit Rockateur.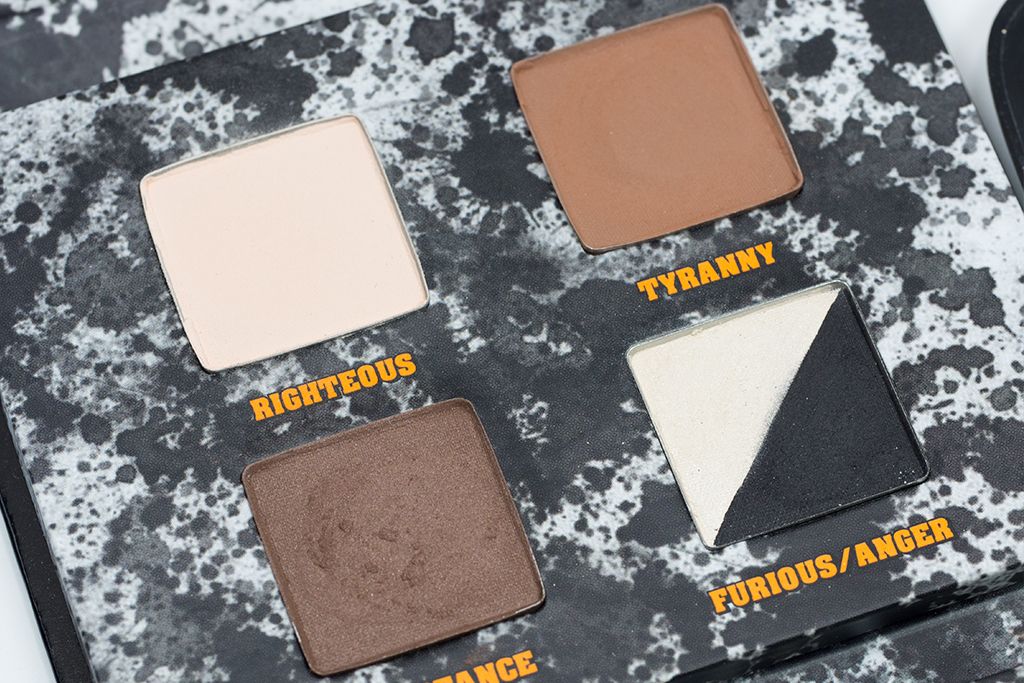 For my eye makeup, I turn to my trusted CHANEL Illusion D'Ombre in Émerveillé (CA $38 / US $36) almost every single time. And then I'll top it with the eyeshadows in either the Urban Decay Pulp Fiction Palette or the Marc Jacobs Style Eye-Con No.7 in The Lolita (CA $71 / US $59). The Marc Jacobs Lolita Palette has become quite popular in the beauty world, and I'm not surprised because the eyeshadow texture and the colour payoff are superb. I love it so much that I bought The Dreamer palette as well! Can't wait for it to arrive, but that's for another day...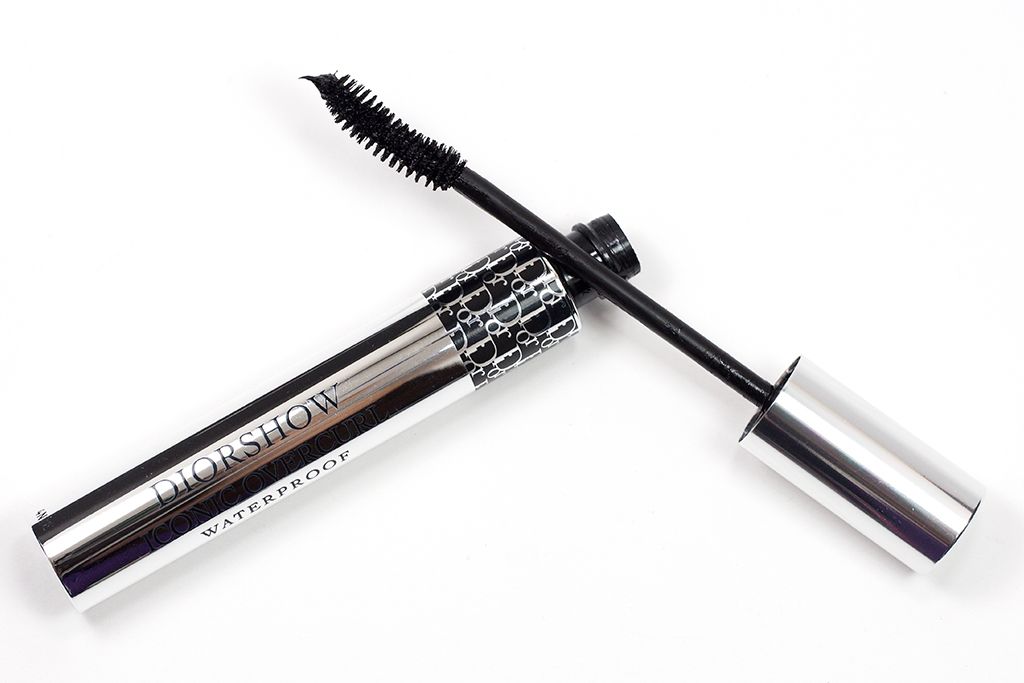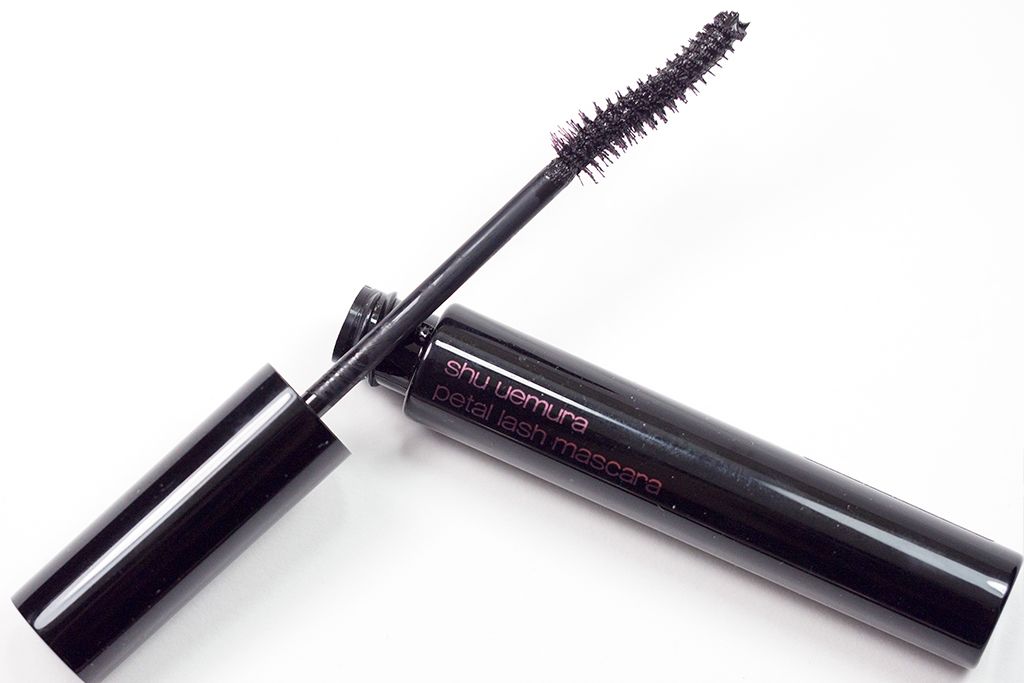 I'm skipping traditional eyeliner lately where I would just use the darkest shades in the palette mentioned above as my eyeliner. And I would finish the look with a waterproof mascara. I love the Shu Uemura Petal Lash Mascara and the Dior Iconic Overcurl Waterproof Mascara (CA $35 / US $28.50). They are slightly different, while the former gives more length and separation, the latter provides more volume. Both mascaras are awesome at holding curls and staying in place. If you're looking to try a new high-end mascara, I highly recommend both 'cause I just can't pick a favourite.
All of the above mentioned products are still available, whether permanently or limited edition. I highly recommend the Dior Diorskin Nude Shimmer, they make you look glowy and healthy! If you have oily skin, try switching it up with the Cover FX Pressed Mineral Powder instead of liquid foundation. For those with pin straight lashes, you will love Dior Overcurl and Shu Uemura Petal Lash Mascara! All these products are in my makeup bag lately for good reasons.
"Where are the lips?" you asked. Well, I haven't been tied down to one specific lippies lately, which is a good thing. I'm going to experiment more Fall/Autumn lip colours though. There are so many good stuff for the next season! Now, I'm off to wear some Fall colours in the final days of Summer!
Until next time,
x Rica
*Disclosure: Some products mentioned in this post were provided to The Office Chic for review consideration. As always, all the opinions expressed here are my own and are in no way influenced by any advertiser, affiliate, public relations firm or brands.