It's Summer Time! Be a Bronzed Goddess | Guerlain, Dior, Lancôme, Chanel, Maybelline, Clarins & Benefit
August 6, 2014
• Beauty, Benefit, Benefit Cosmetics, Blush, Bronzer, Chanel, Clarins, Dior, Guerlain, Lancome, Lancôme, Makeup, Maybelline, Sephora, Summer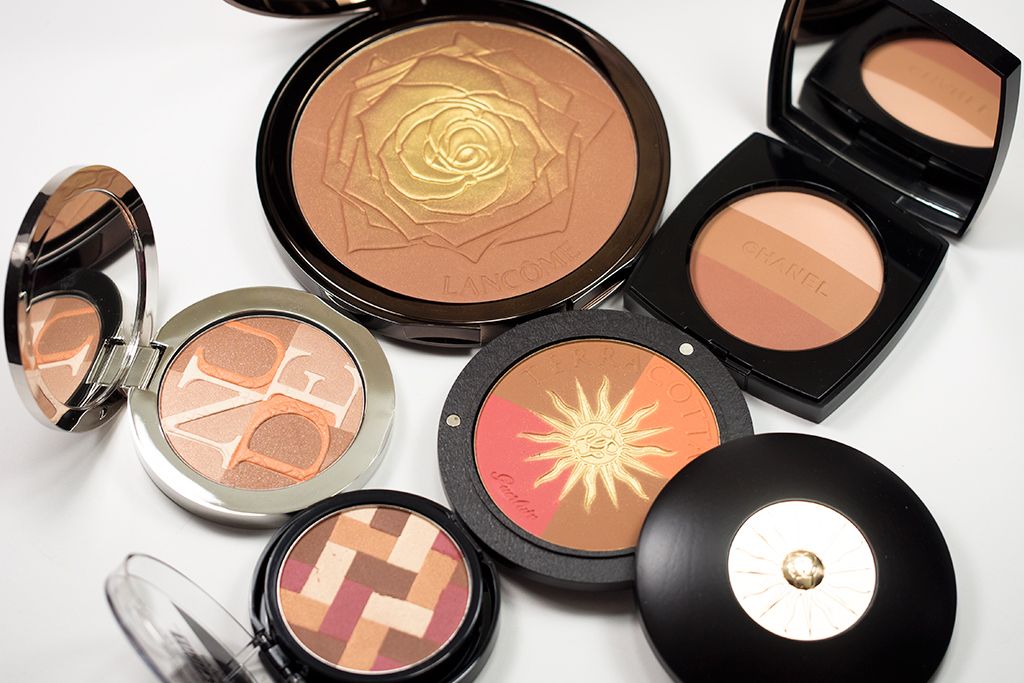 Summer is half way through! Enjoying the sun or not, thanks to the invention of bronzer, ladies from the Great White North, too, can get instant sun kiss glow. There are so many beautiful bronzers available this Summer (literally, the designs are out of this world). I have round up a few that you need to go to the makeup counter now to stare at, adore and swatch!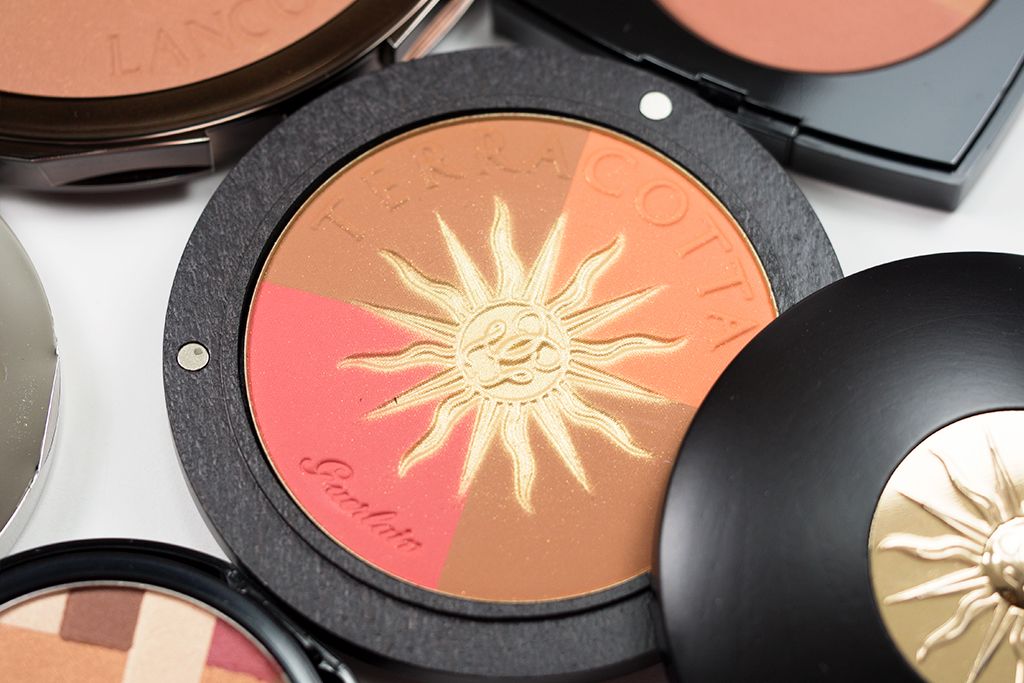 Guerlain Terracotta Sun Celebration (CA $84 / US $76) is a 2-in-1 bronzing and blush powder. This palette is released to celebrate the 30th anniversary of the Guerlain Terracotta range. The quad (with 2 bronzer section, 1 coral and 1 orange blush colour) gives you enough room to use each colour individually, and lets you play mix-and-match at the same time. Now let's take a moment and look at how beautiful this palette is.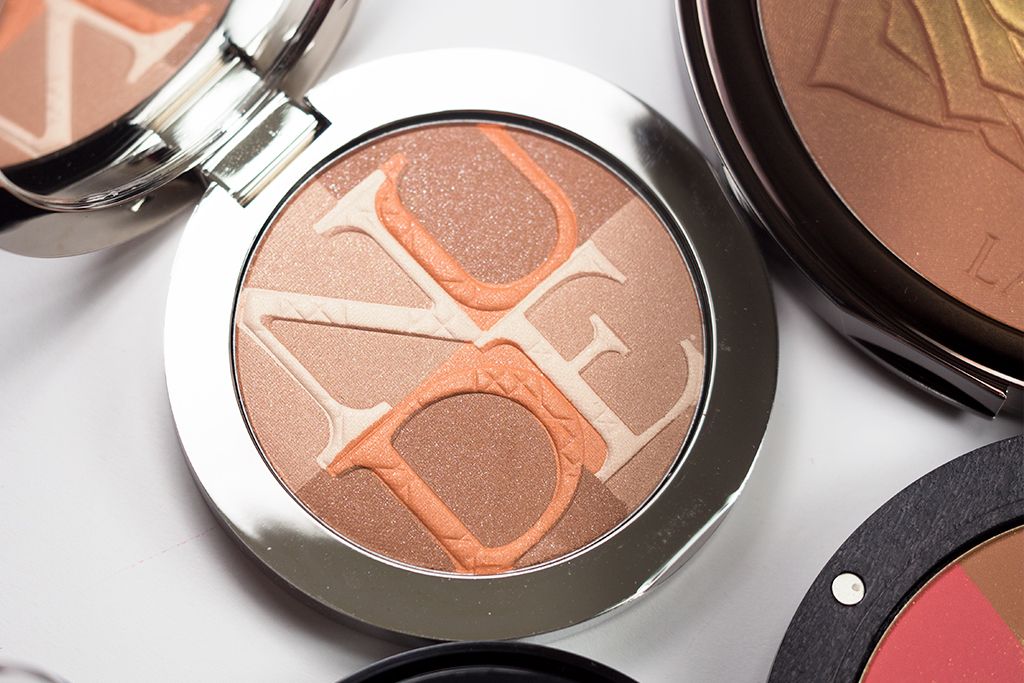 Dior Diorskin Shimmer Instant Illuminating Powder in Amber 002 (CA $57 / US $56) is yet another gorgeous release from the Diorskin bronzer line. This limited edition powder gives you a nice bronze glow without heavy shimmer. The effect is subtle enough to be natural but it's definitely noticeable. It also comes with a handy mini kabuki brush for your on the go touch-ups.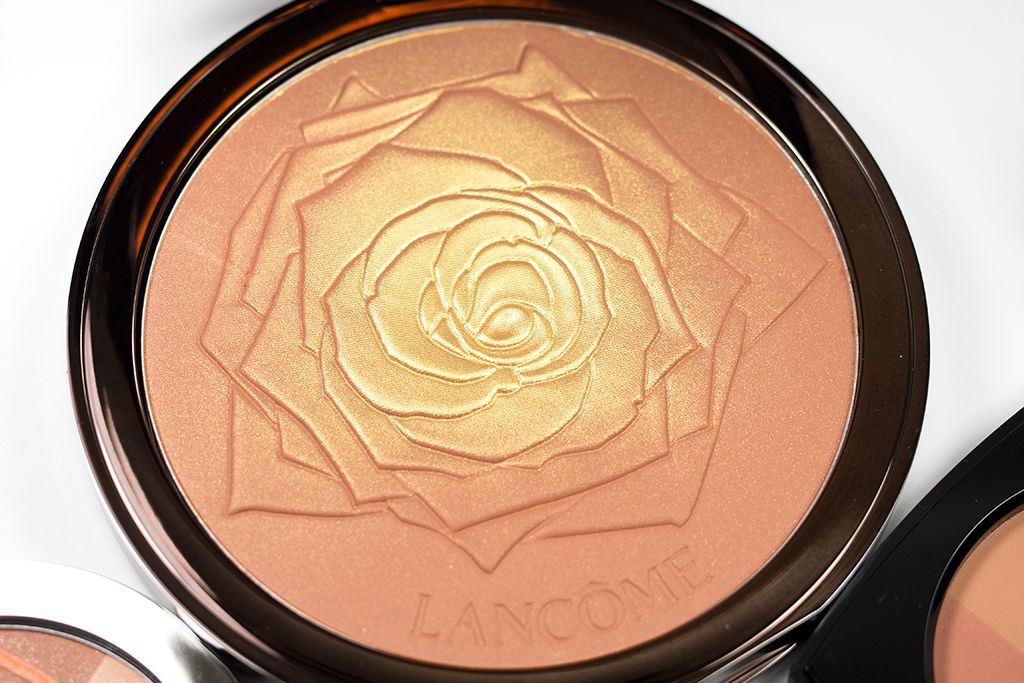 Lancôme Star Bronzer Face & Body Bronzing Powder in Golden Riveria (CA $52) provides a golden bronzed look for both your face and body. This gigantic palette, frankly it's how I'd like my chocolate chip cookie to be, is deliciously looking and it delivers great results. The satin finish is great for the days you want a tiny bit of shimmer shimmer.
Chanel Les Beige Healthy Glow Multi-Colour Powder in No. 2 (CA $64 / US $65) is a multipurpose powder. It can act as a bronzer, a setting powder, and even as eyeshadows. You can use the three shades individually, with a smaller brush
, or swirl them altogether to get a soft glowy bronzed colour. Be aware that a flimsier brush won't pick up much product, try to use a denser brush to apply.
Maybelline Master Hi-Light Bronzer in Deep Bronze (CA $14 / US $10) is new addition to the drugstore this year. This range is designed to use as a highlight, but this shade in particular is good for a soft contour as well. The multicolour palette gives a satin finish provides an instant glow. And it is for sure a budget friendly choice.
Bonus round: Clarins Radiance-Plus Golden Glow Booster ($30)
If you want to bronze, but want to do it the easier way, the Clarins Golden Glow Booster might be your new best friend. You just need to add a few drops when you apply your moisturizer and the golden glow will develop gradually. It's simple and quick, and especially great if you don't wear a lot of make up on a day-to-day basis.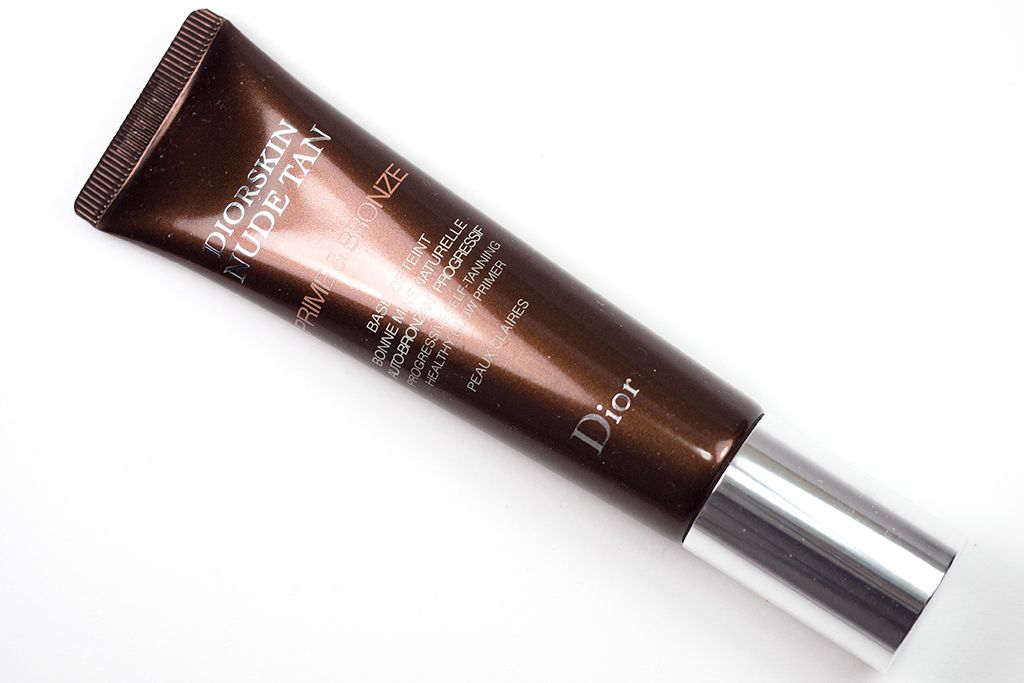 Bonus round: Dior Diorskin Nude Tan Prime & Bronze ($42)
This bronzing primer from Dior is another way to gradually get the healthy glow. It acts as an makeup base as well as a self tanner.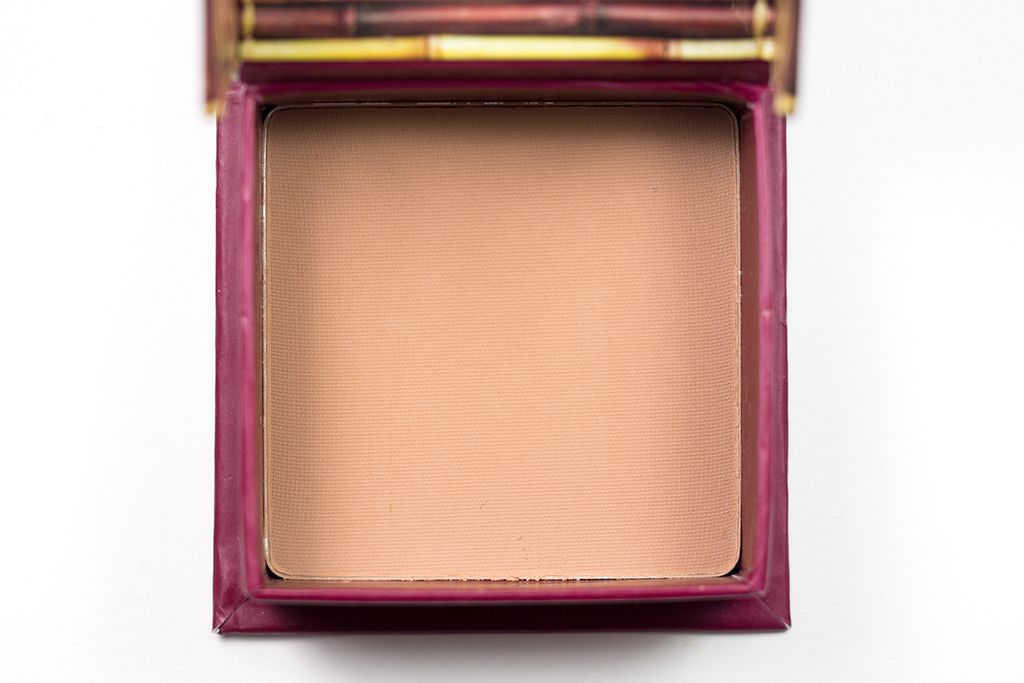 Bonus round: Benefit Hoola Boxed O' Powder (CA $36 / US $28)
Benefit Hoola is my go-to contour powder. It's a must-have to get the
chiseled cheek look
. The colour is not orange nor red, makes it a great natural contour colour. On top of that, you can also get a nice bronzed look if you apply with a fluffy brush.
Until next time,
x Rica
*Disclosure: Some products mentioned in this post were provided to The Office Chic for review consideration. As always, all the opinions expressed here are my own and are in no way influenced by any advertiser, affiliate, public relations firm or brands.