Beauty Looks Coming Straight From the Runway: GIORGIO ARMANI Womenswear & EMPORIO ARMANI SS2015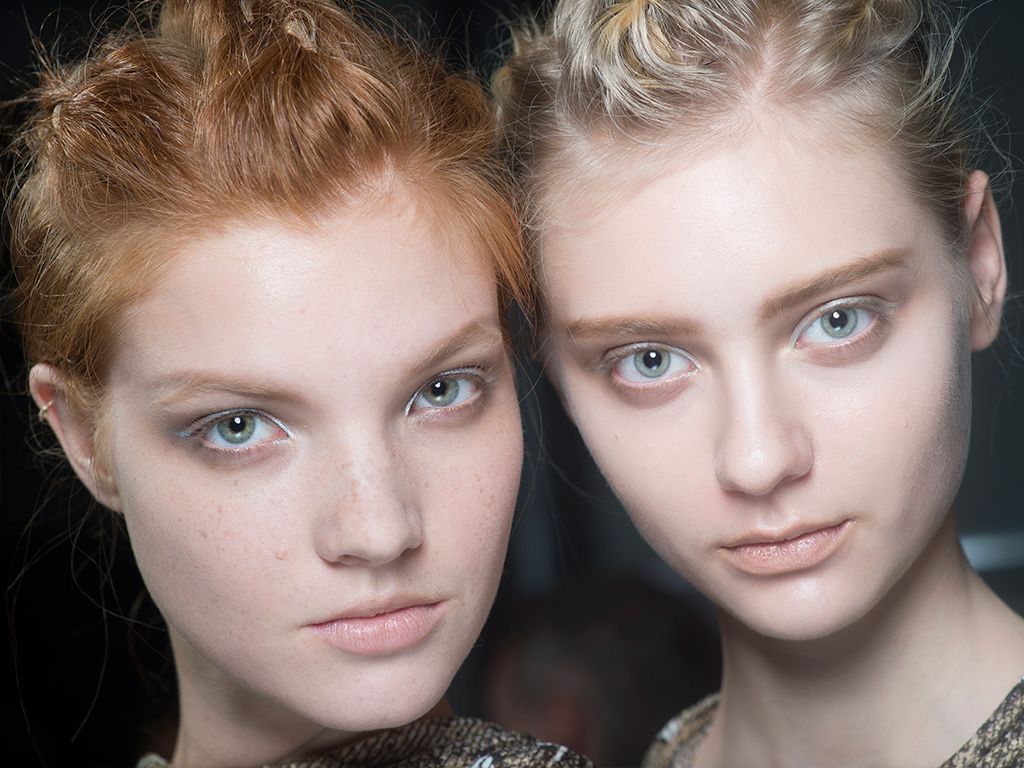 It feels like Fall but the beauty and fashion world is already thinking about the next season! Linda Cantello, the Creative Director for Giorgio Armani Beauty, has created two looks for the Giorgio Armani Womenswear and Emporio Armani SS2015 runway.
For the Giorgio Armani show, Linda took inspiration from the collection and created the "Sand" look: "Dusty sand shades create mysterious shadows around the eyes, highlighted by broken flashes of silver, finished by a unique skin colour with light reflection."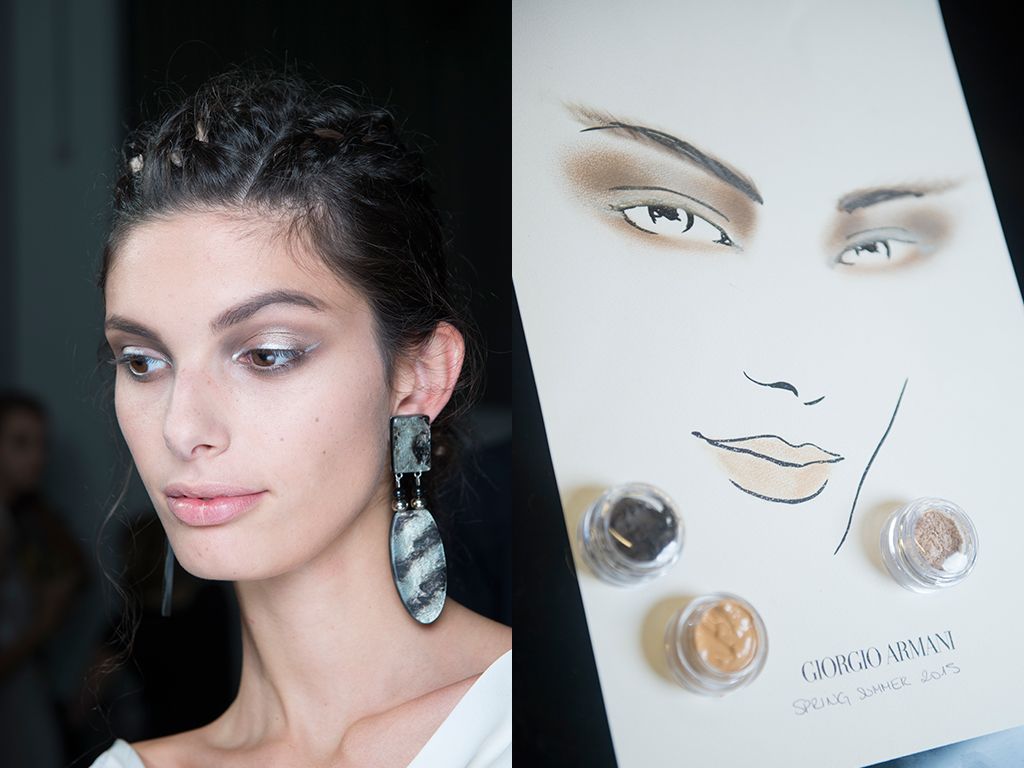 The products used are from the Armani Runway Make-Up Collection, and it has premiered at the Giorgio Armani Womenswear SS2015 runway. In the past, the brand's Armani Runway Lab is used to design and create colours live backstage. Coming next Spring in 2015, they are making these products available to its customers. The line includes a couture face-and-eye palette, a lipstick, and a nail lacquer. Now we don't get to see these products until 6 months later, but I'm already digging the looks!
In the Emporio Armani SS2015 Collection, cornflower takes the main stage and Linda has created a look to compliment the pieces. "This profoundly intense of blue lends each garment significance, evoking a style and modernity that supplants any notion of that which is overly class. Paired with optical white and a white that fades to grey, it creates a synthesis of plays on color and underlines a feminine silhouette that is dynamic with a sporty look"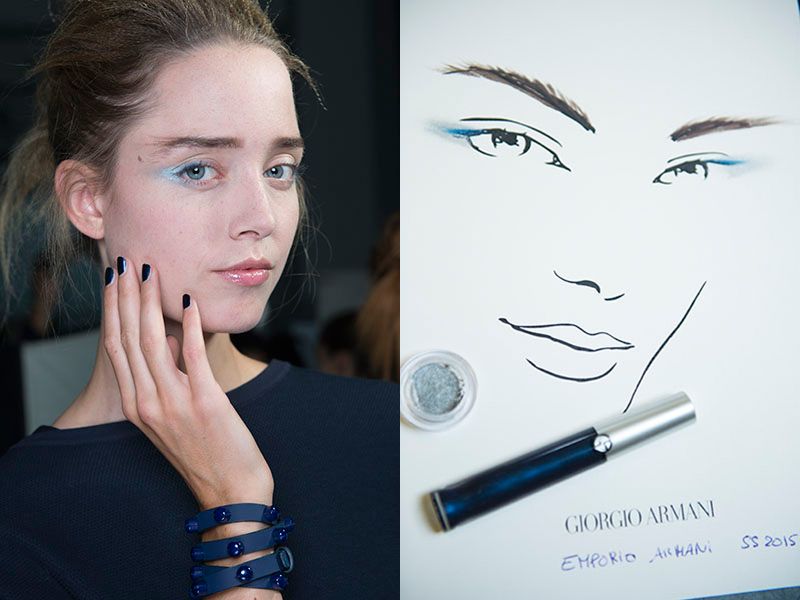 Key products in the looks include a new product called Eye Tint in shade 2 Minuit ($TBD available in February 2015) and a silver pigment mixed with Fluid Sheer in shade 2 ($62), and the Bleu d'Armani 701 Nail Lacquer ($32).
I'm really loving the Sand look at the Giorgio Armani show. But it'll be another 6 months till we see the actual products... Oh the tease...
Until next time,
x Rica