Dior Vernis Fall 2014, 5 Very Different Shades... Decisions, Decisions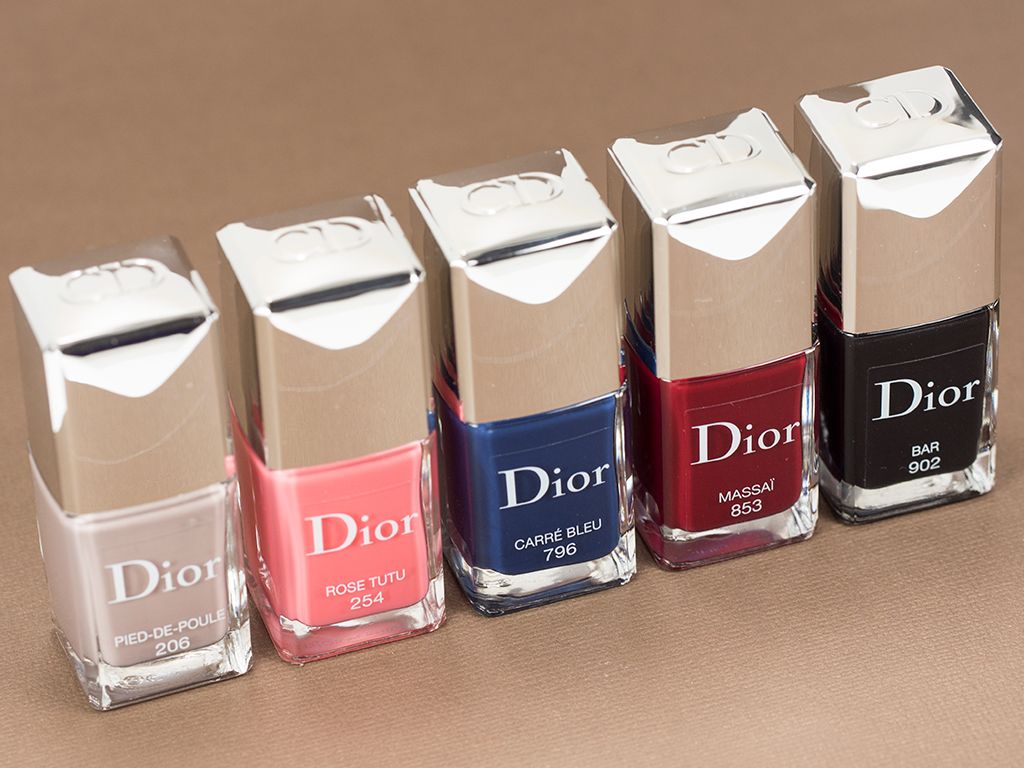 Dior Vernis Gel Shine and Long Wear Nail Lacquer for Fall 2014
Eeny meeny miny moe, which nail polish do I want to wear the most?
Hmmm... here I am, staring at these new Dior Vernis Gel Shine and Long Wear Nail Lacquer (CA $26 / US $25) for Fall 2014, wondering which beautiful shade I should wear this week. Well, let's see..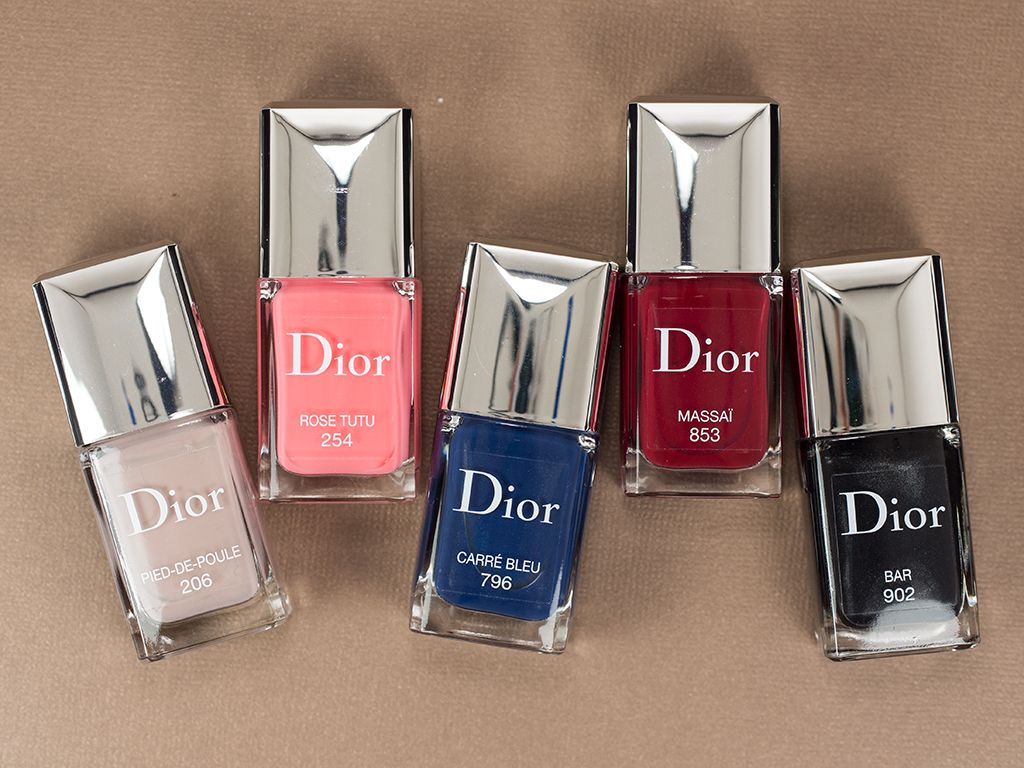 Dior Vernis Gel Shine and Long Wear Nail Lacquer for Fall 2014
Pied De Poule is a cool taupe nude. Like most of the shades, 2 coats is all you need to get a opaque finish. It's getting colder now and a cool tone nude is just so fitting for the weather. It's great for any occasion and definitely SFW.
Pied De Poule
Pied De Poule Swatched
Rose Tutu is a rose pink. Tutu is a pretty good description because I think the one I wore when I was 5 at ballet is just this colour. It may be an odd choice for Fall because I see it more of a Spring colour. It also take about 3 coats to achieve full coverage.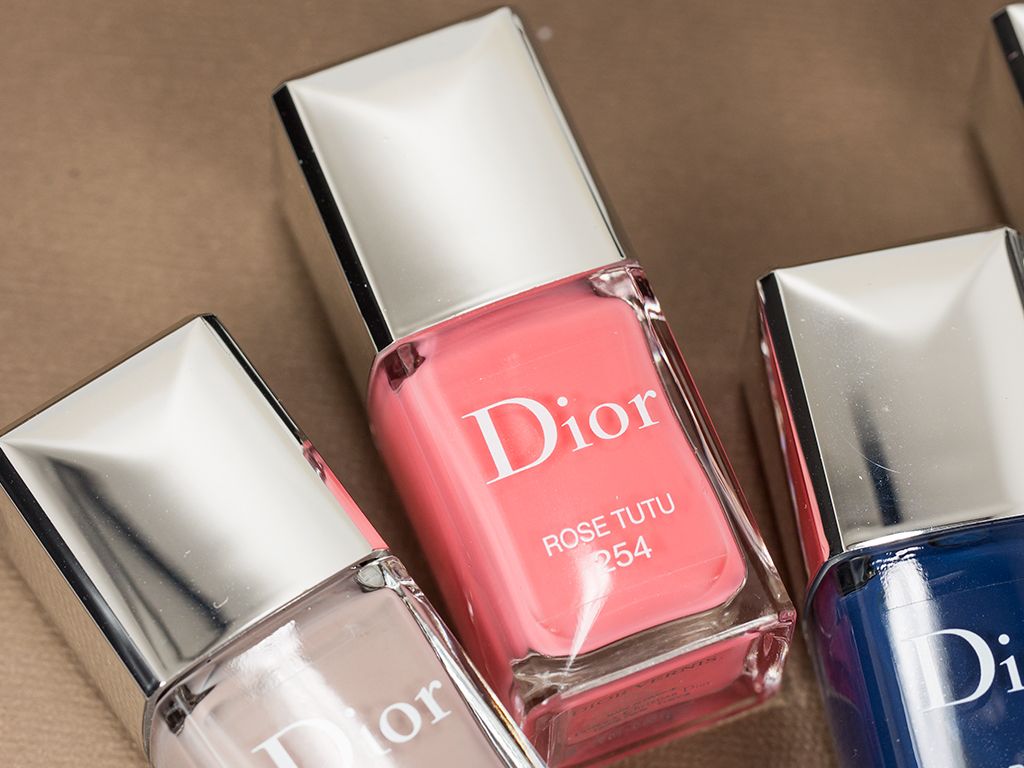 Rose Tutu
Rose Tutu Swatched
Carré Bleu is a midnight blue with secret shimmer, where it is only noticeable under certain lights. It's quite unique a more subtle than, say, a royal blue or ultramarine on your nails. I can just picture. myself wearing it with my navy blue clothes.
Carré Bleu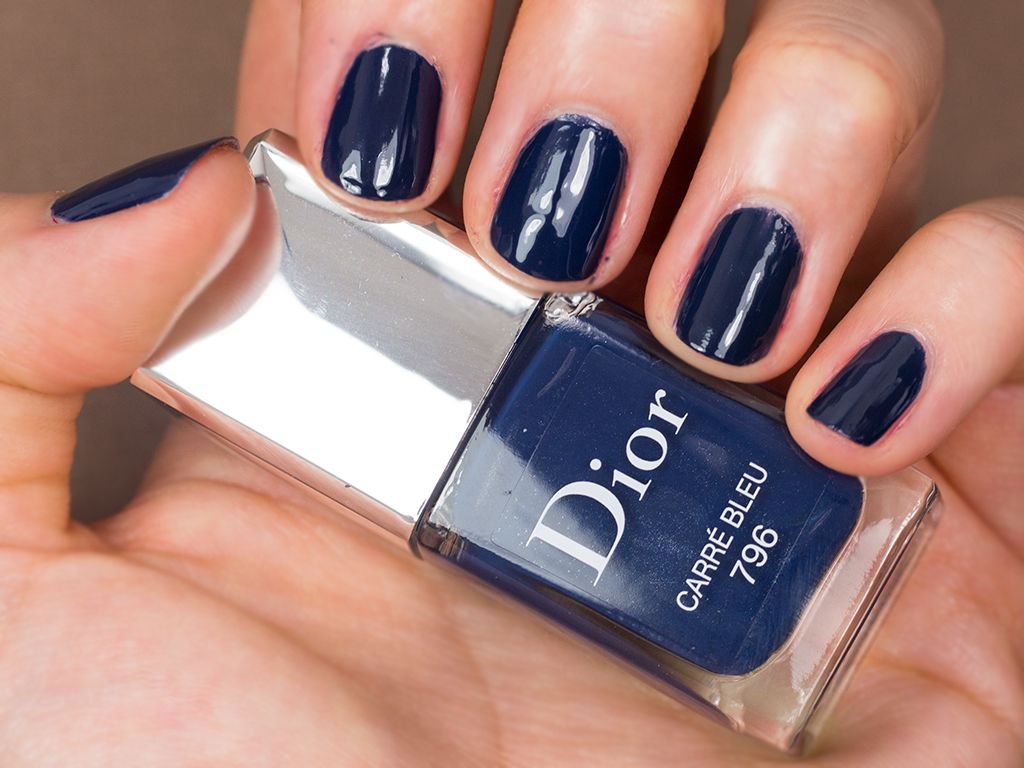 Carré Bleu Swatched
Massai is a blood red with some berry note. It is sophisticated and classic, suitable for all seasons. Not really feeling wear red nail polish at the moment, but this is obviously a no brainer choice because it works, all the time.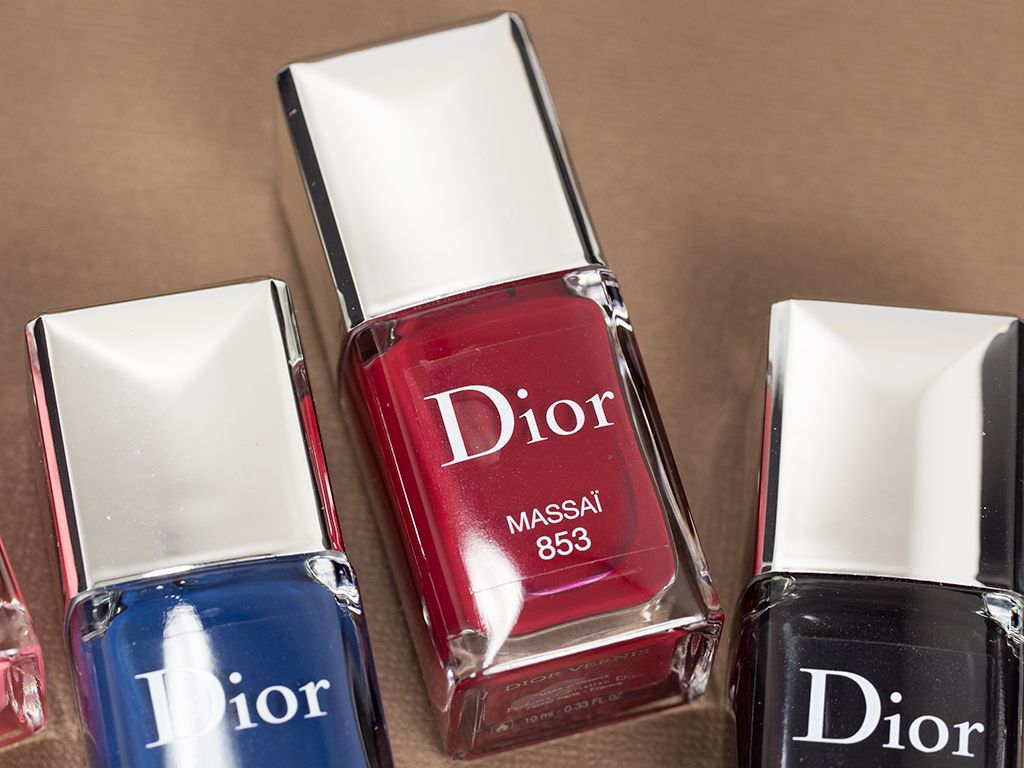 Massaï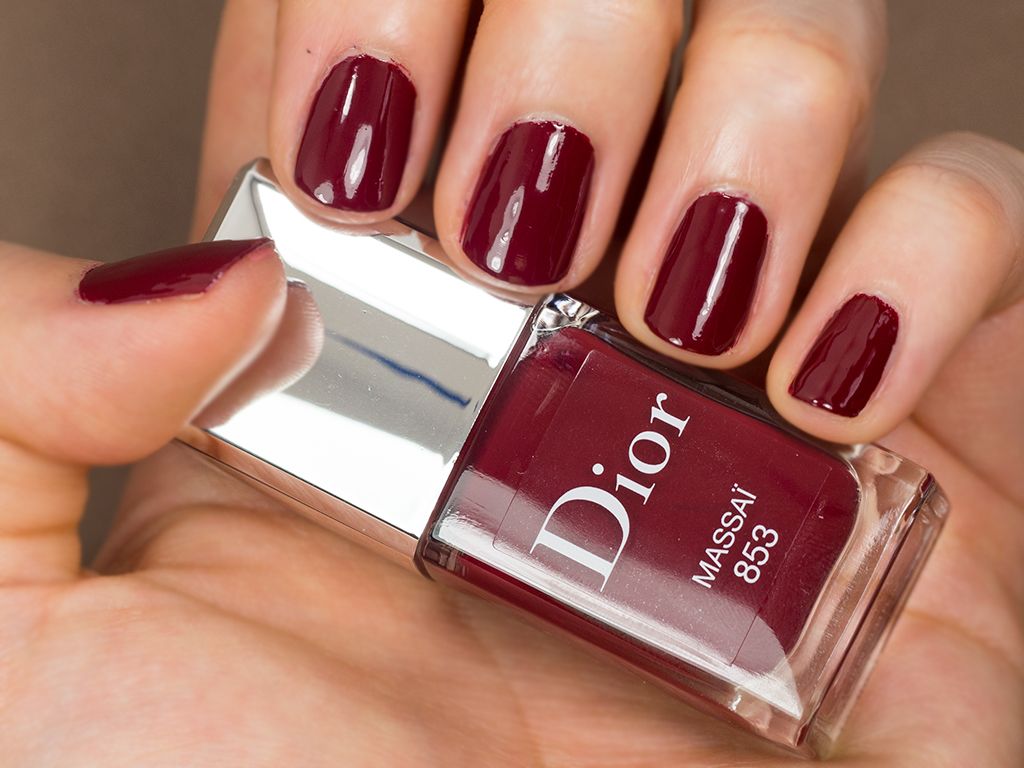 Massaï Swatched
Bar is a deep charcoal black with, again, some secret shimmer. If I pile it on it would look like a true black. I never really feel an attraction to black nail polish in the past. But this particular shade has been calling my name (as seen in my recent favourites, so maybe I should change it up).
Bar
Bar Swatched
I know I want to wear one of these colours because they are easy to work with (thanks to the nice, flat, round tip brush). The formula also gives great shine and last about 4 days before it chips. So what now? I think I'm more drawn to Carré Bleu at the moment, so I guess I have my answer. Which colour would you wear?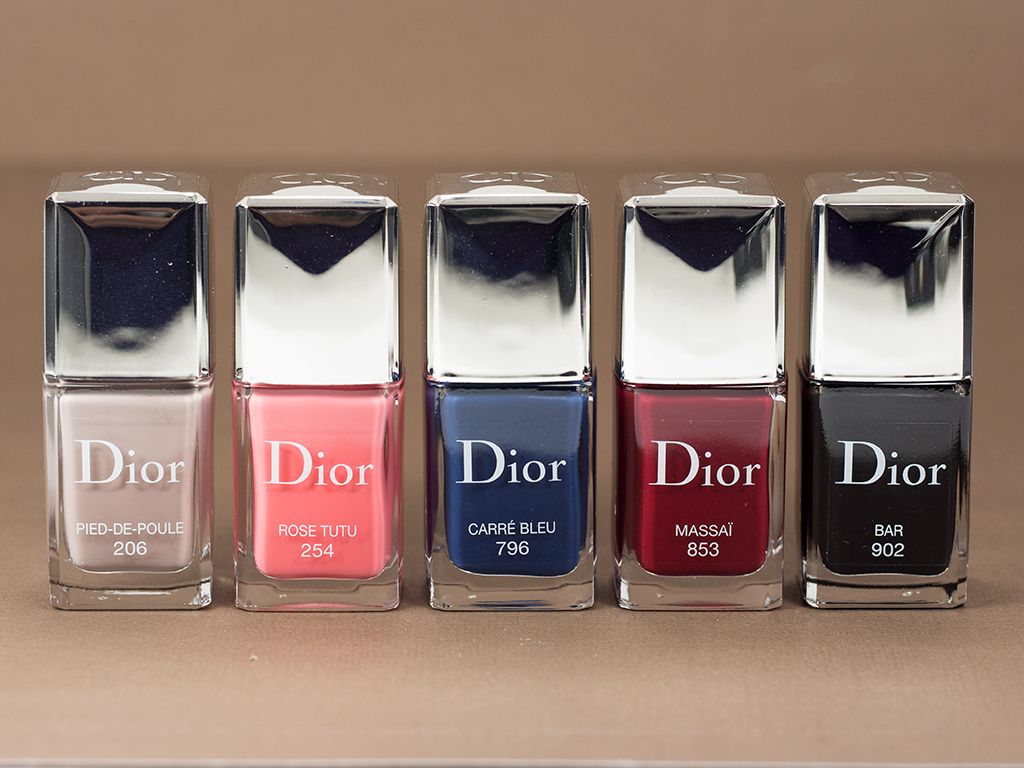 Until next time,
x Rica
*Disclosure: Products mentioned in this post were provided to The Office Chic for review consideration. As always, all the opinions expressed here are my own and are in no way influenced by any advertiser, affiliate, public relations firm or brands.