MAKE UP FOR EVER Artist Shadows Take Pigmentation to a Whole New Level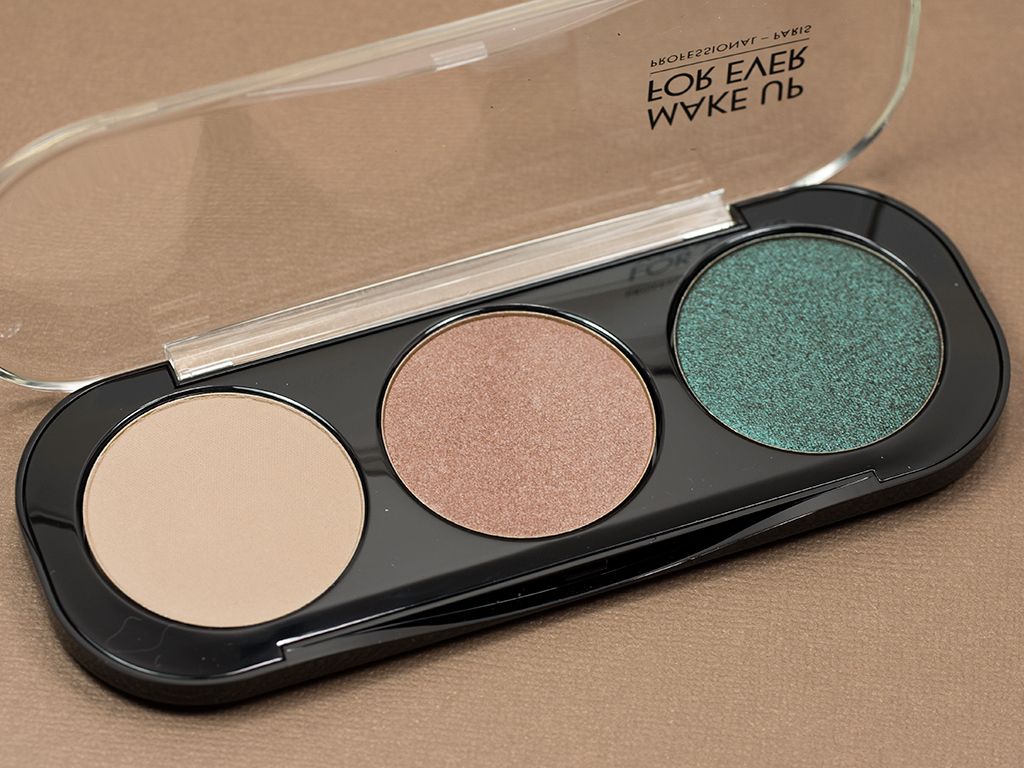 For years, MAKE UP FOR EVER is known to be at the forefront in their colour cosmetics, particularly their eyeshadows. So to celebrate the brand's 30th anniversary, they released the range MAKE UP FOR EVER Artist Shadows (CA $24 / US $21).
3 years of developments, 88% concentrated pigment, 210 eyeshadows and 5 different finishes—these numbers represented how truly amazing this new range of eyeshadows are. It took MAKE UP FOR EVER Creative and Artistic Director, Dany Sanz to create this current formula. They're said to deliver up to 88% concentrated pigment in their eyeshadows, which is the highest in the market (the average on the market is way below this number). These highly pigmented eyeshadows are available in 210 shades in 5 different finishes—Matte, Satin, Metal, Iridescent, and Diamond.
It all sounds good on paper, but how does it live up to its name?
Well, spoiler alert, it's freaking awesome.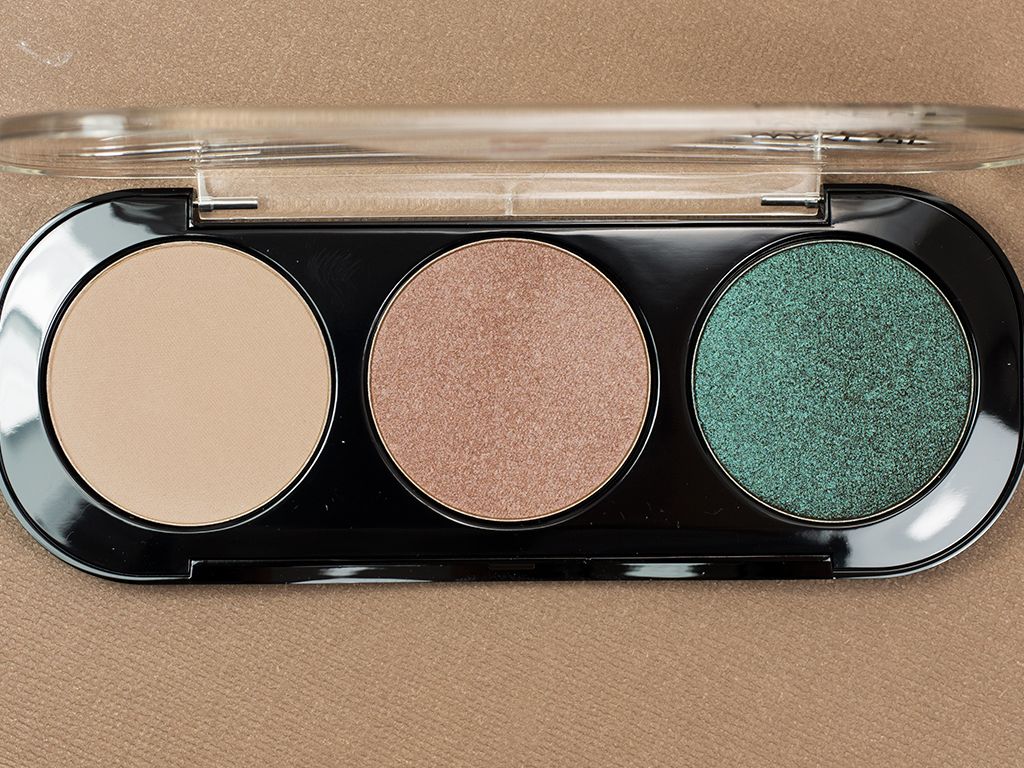 On first swatch, I was already going OMG. Whenever I swatch things, I have a tendency to go at it 3 times to get the colour payoff I want. These shadows, however, you only need 1 swipe to get a pigmented layer. It translate really well from an eyeshadow brush to your eyes as well. They are so pigmented, so it really takes some times to get used to (to not apply too much lol). So I would suggest to really to use a light hand.
I got to test out 3 different colours in different finishes: M-540 Matte Grey Beige, S-560 Satin Taupe, and ME-302 Metallic Peacock. I absolutely love the metallic finished eyeshadows. So I created a look with Metallic Peacock as the main shade. This shade is a duo chrome finish too, so you can see some brown undertone in it with a shimmery peacock green layer. Anywho, I can use this one shade for the entire look, but I did use all of them. Here's how to do it...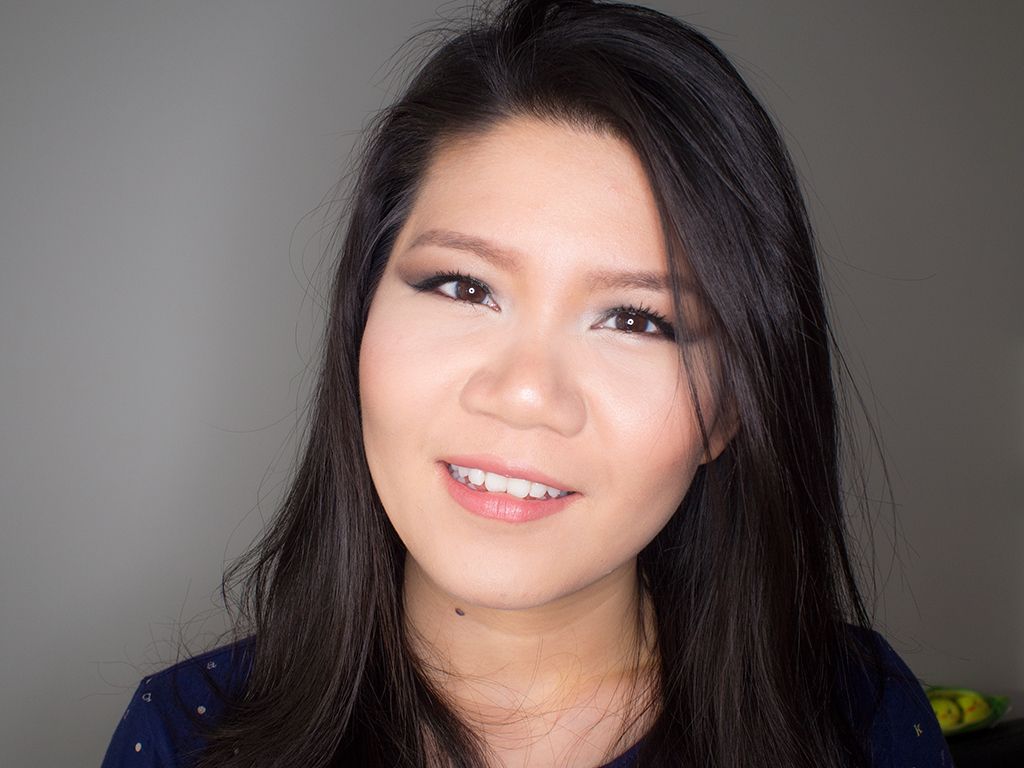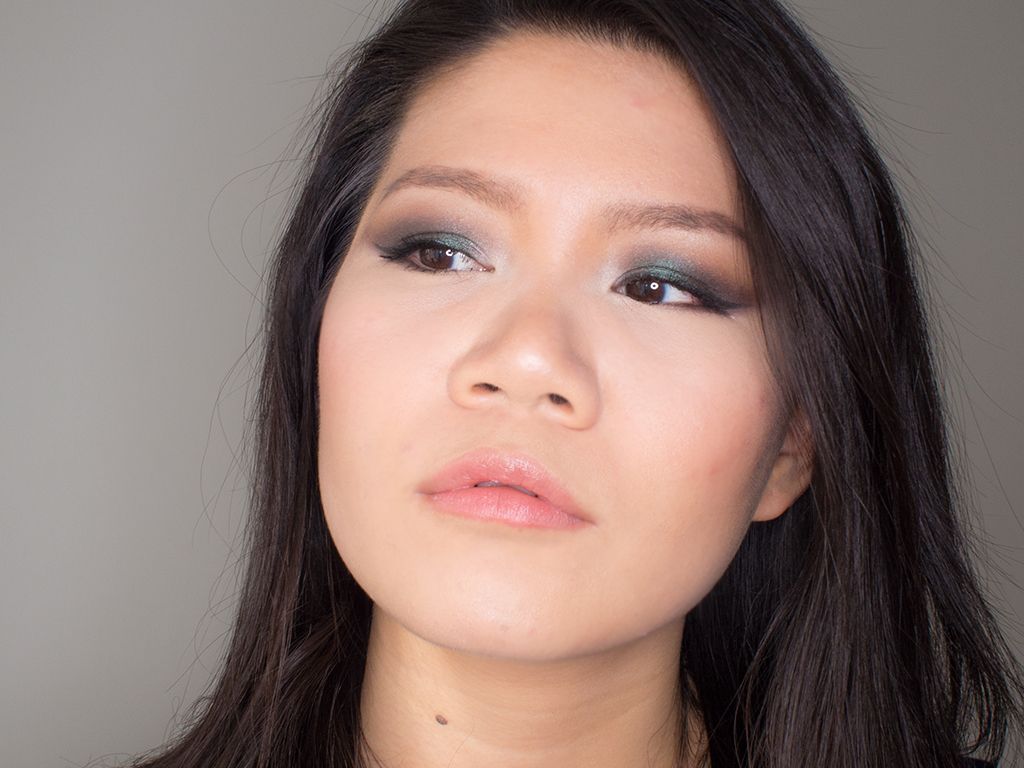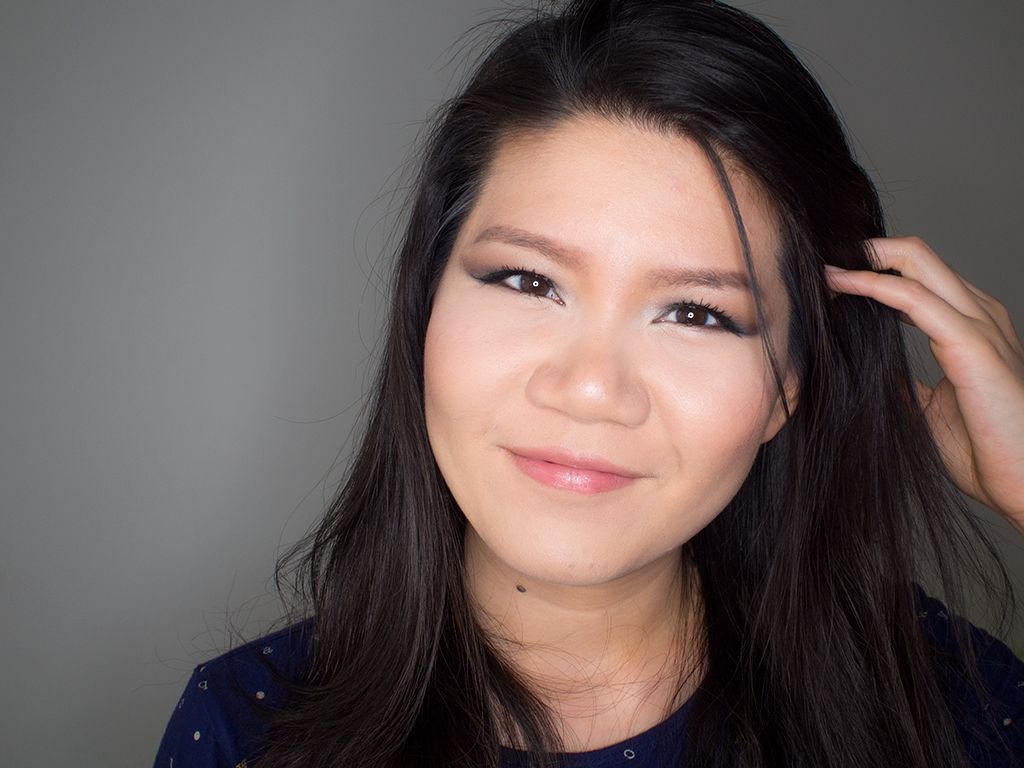 First, apply the peacock shade with a dome shaped brush from lash line to crease, all over the lid but leave a bit of space close to the tear duct area. Start with a small amount of colour and build it up, that way, you can get the desire amount of green. Then, blend the taupe colour along the crease to feather out the edges. To further soften the edges, use the grey beige colour on top of the taupe shade. To highlight, use any shimmery white eyeshadow on the inner corner and the brow bone. Finish off with your favourite mascara and gel eyeliner (a deep green is used here).

Tip: The grey beige colour is also a great contour shade for light to medium skin tone. It was used as the contour in this look (along the side of the nose and under the cheek bones).

Rest of the face: Giorgio Armani Maestro Foundation, It Cosmetics Bye Bye Under Eye Concealer, Urban Decay Naked Skin Ultra Definition Loose Finish Powder, L'Oréal Paris Super Liner Brow Artist, Benefit Gimme Brow, NARS Eye Paint in Snake Eyes, Lancôme Hypnôse Mascara, Hourglass Ambient Lighting Blush in Luminous Flush, Hourglass Ambient Lighting Palette (Dim Light & Incandescent Light), and Tarte Power Pigment in Exposed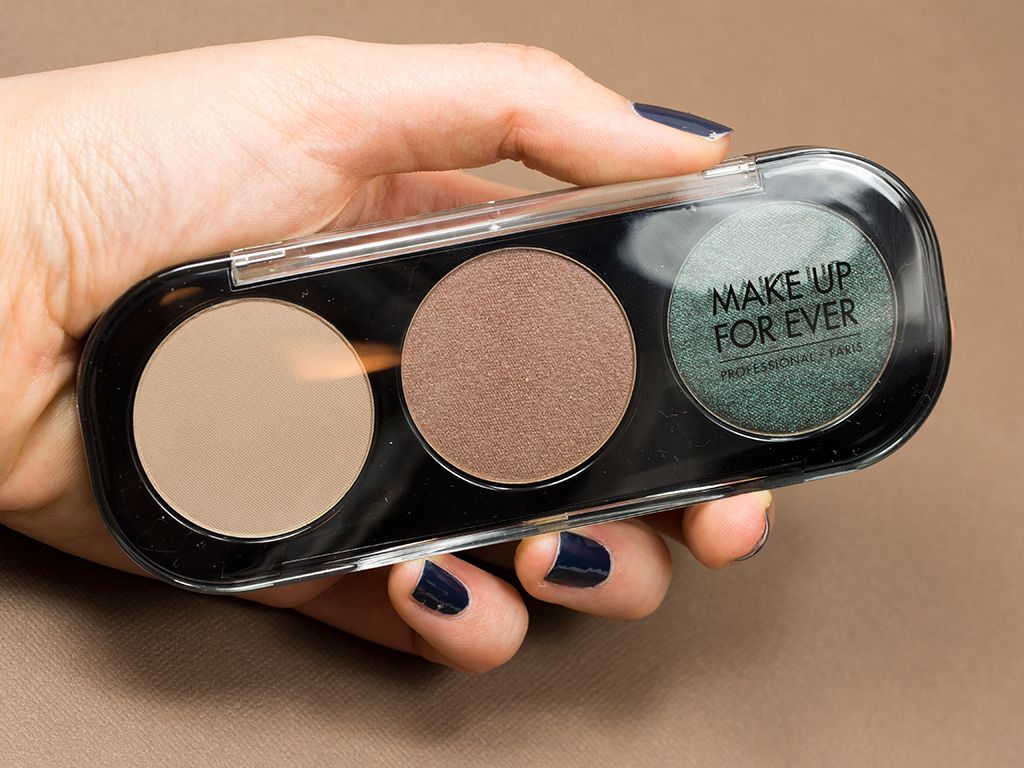 Back to the metallic shades, I swatched a couple other than this one as well, and they're the most creamy out of all finishes, but the other ones are buttery as well. They are very easy to apply and blend. I do think pigmentation varies among finishes, with Metallic being the most pigmented, then Satin, Diamond, Matte, and then Iridescent. But even if I rank them that way, I still think that they all give pretty good, if not superb, colour payoff.
But seriously, if you were to try one colour, no matter what colour you pick, it has got to be a Metallic finish, because it is just so good. Also, fun fact, this finish is new to the MAKE UP FOR EVER eyeshadows! For those of you who might get more than one, note that if you get a single it's $24, a duo will be $39 and a trio is going to cost $50 (Canadian prices), so if you're getting 2, you might as well just get 3! Also, their cases are actually very affordable, only a loonie! These get a Big Fat A+. The only thing I would wish is that they come in a smaller size and a lower price point, but they're too good to not get an A+.
Until next time,
x Rica
*Disclosure: Products mentioned in this post were provided to The Office Chic for review consideration. As always, all the opinions expressed here are my own and are in no way influenced by any advertiser, affiliate, public relations firm or brands.