Formula X Paint Party = 24 Travel Size Manicure | Mani Monday
November 10, 2014
• Beauty, Formula X, Holiday, Holiday Collection, Nail Polishes, Nails, Review, Reviews, Sephora, Travel, Travel Size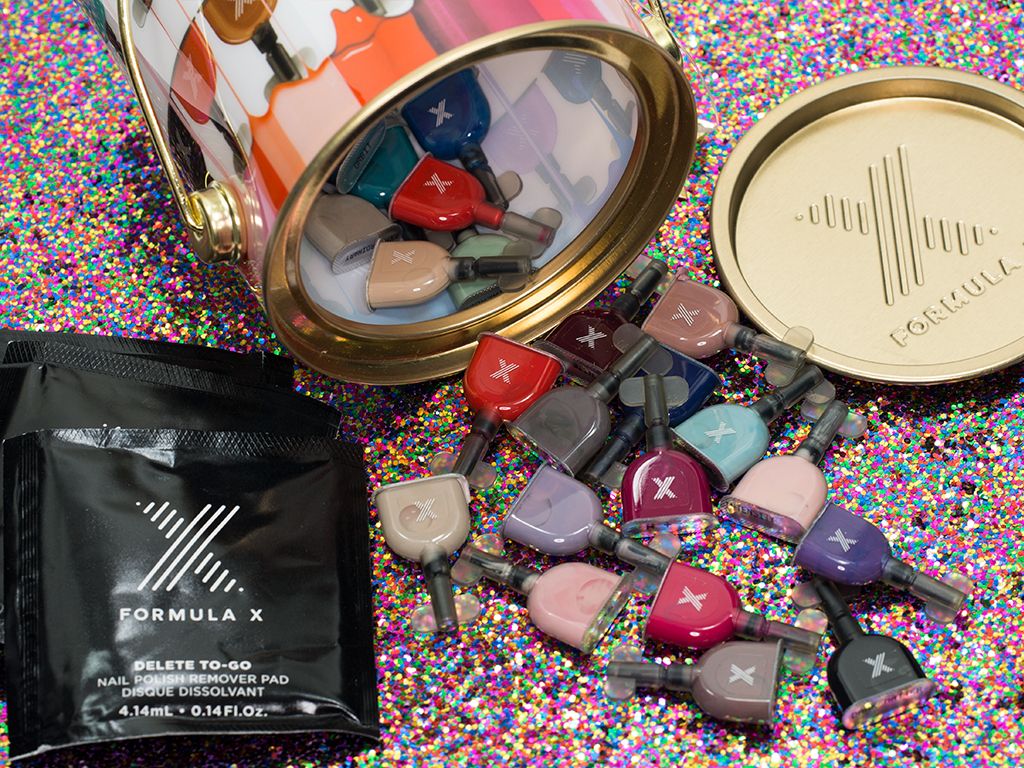 If you follow me on Twitter and/or Instagram, you may know that I'm currently on vacation in Hong Kong. One of things about planning a vacation right after your exam is that, you really don't have enough time to pack and run all the errands you meant to do before but too busy studying.
I was in a panic mode for several days since Halloween, thinking, "so much to do, so little time". I was overwhelmed by my poorly planned schedule. So the manicure plan had to be terminated, and I opted for bringing a few press pods included in Formula X Paint Party (CA $47 / US $39) instead.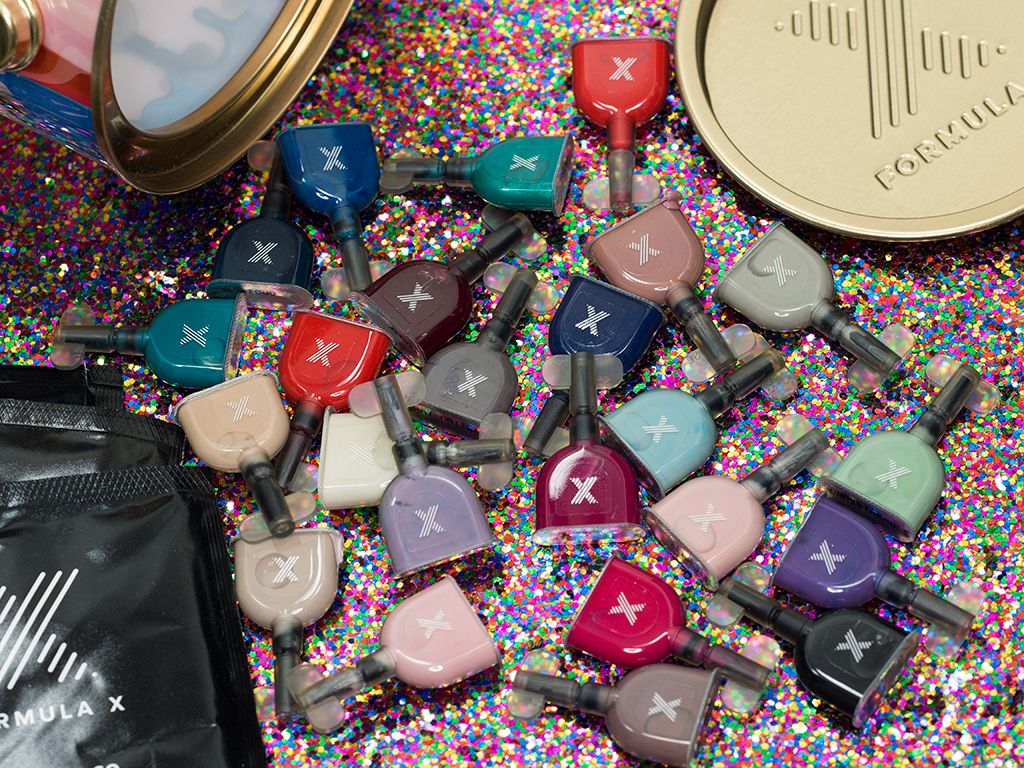 Now to be honest, I was not overly enthusiastic about them even before I tried them because I have heard mixed to negative reviews on these press pods. Still, I think that it's an excellent idea to bring out some disposable nail polishes. For 1) it saves space, and 2) you can bring more than just 1 colour with you even if you travel light, so you got options.
From L to R, T to B: Intensity, A+, Indelible
, Potent
I brought 4 different colours back which I thought would give me a good variety. I had a wedding to attend, so naturally, I tried the lighter pink colour—Intensity—first. I have to admit, it wasn't a great experience. It was blotchy and hard to apply. And that press pod in particular has a bad brush head, so it made application even more difficult. It didn't look pretty. It was also my first time using it, so it was tough to get a hang of the press pod. I had to remove it right away.
I'm all for second chance, so I opened another bottle—A+... This raspberry colour is completely different than Intensity. Seriously, it's so much more smoother and the brush head is so much better. Now mind you, it's no regular nail polish brush, but it does the job just fine. It really does take a few tries to get used to the pressure required when applying from these press pods. But A+ is just so much better, that it saves me from having naked nails as a bridesmaid the next day.
The Formula X Paint Party also comes with 3 Delete To-Go nail polish remover pads. These needs to become available so I can buy and stock up. They are the best nail polish remover pads ever; it leaves a very clean slate and it doesn't dry out my cuticles. So easy to use. I just ordered the Formula X Delete Nail Polish Remover (CA $13 / US $11)... It better work just as fine!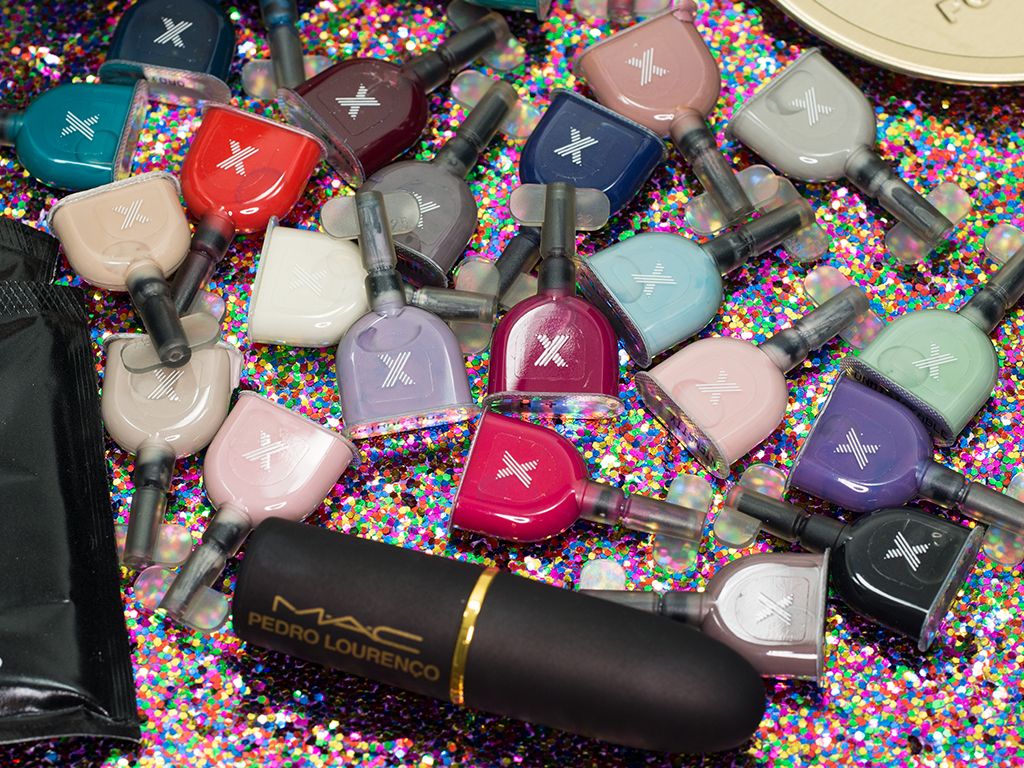 I think the Formula X Press Pods in general could be a hit or miss. Like I said, it takes some time to get used to the mechanism and the formula might vary from pod to pod. If you want to try out these press pods, there are currently 4 different sets available including the Paint Party. I'll continue to try more but I can't guarantee I'll be satisfied with the next press pod, so there's that too. Great concept, but maybe just-ok execution (however, if all the pods is like A+, I would say, everyone should try it).
Until next time,
x Rica
*Disclosure: Products mentioned in this post were provided to The Office Chic for review consideration. As always, all the opinions expressed here are my own and are in no way influenced by any advertiser, affiliate, public relations firm or brands.