Sephora VIB Rouge 2015 Spring Sale Haul
April 20, 2015
• Anastasia Beverly Hills, Beauty, Benefit Cosmetics, Estee Lauder, First Aid Beauty, GLAMGLOW, Haul, Hourglass, Marc Jacobs, Nudestix, Sale, Sephora, Sephora Collection, Tarte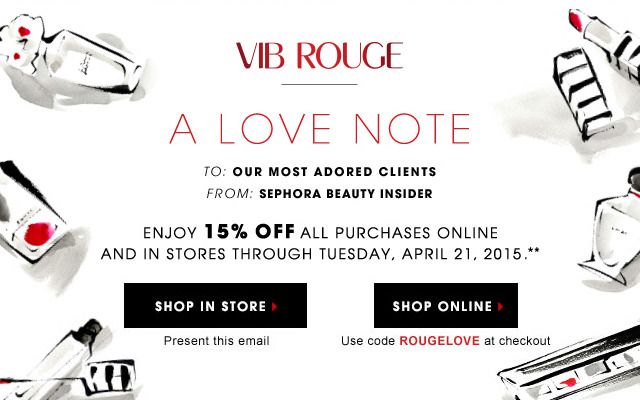 Just as I spring cleaned my apartment, in particular, my beauty collection, I got this email from Sephora basically saying
Hey Rica, we got a 15% discount for you! I know you want more beauty products...
I couldn't passed on this promo, so naturally, I made a trip to Sephora the day the sale started for VIB Rouges (shamefully, I'm still a Rouge) and browse through Sephora.ca. After a week, I have finally gotten everything. From old favourites to new purchases, here's my, again, not-so-small haul...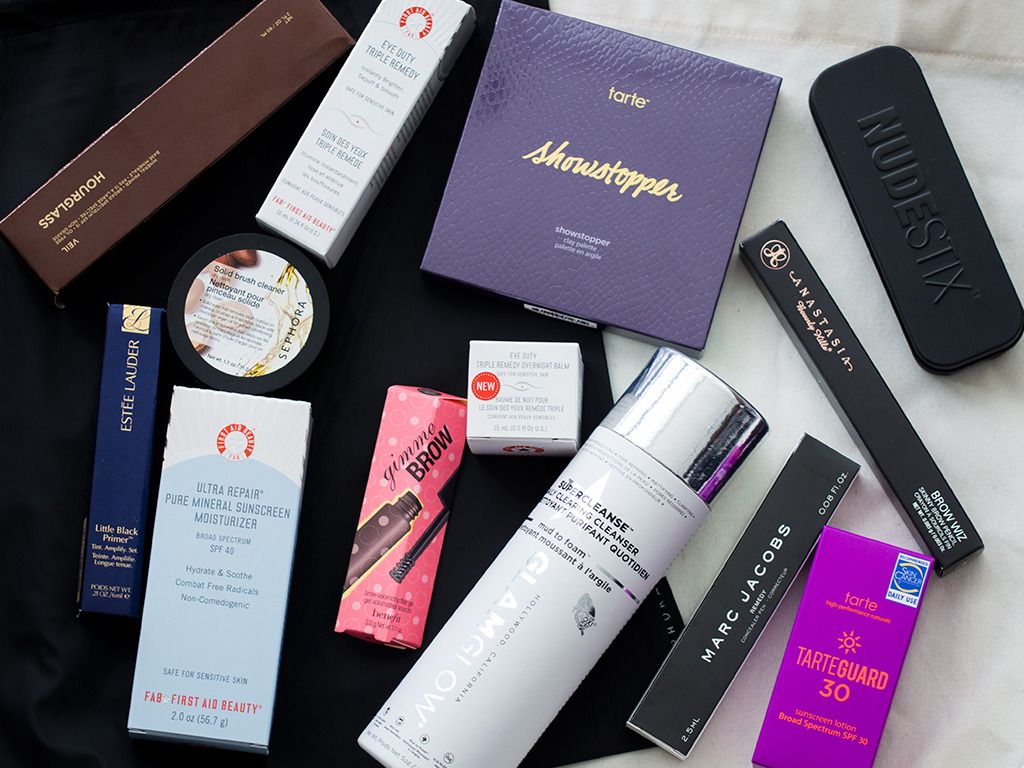 I really tried to stick with stuff I need, like eye cream, cleanser, sunscreen, etc. But I couldn't help to add a few more gorgeous beauty in my cart.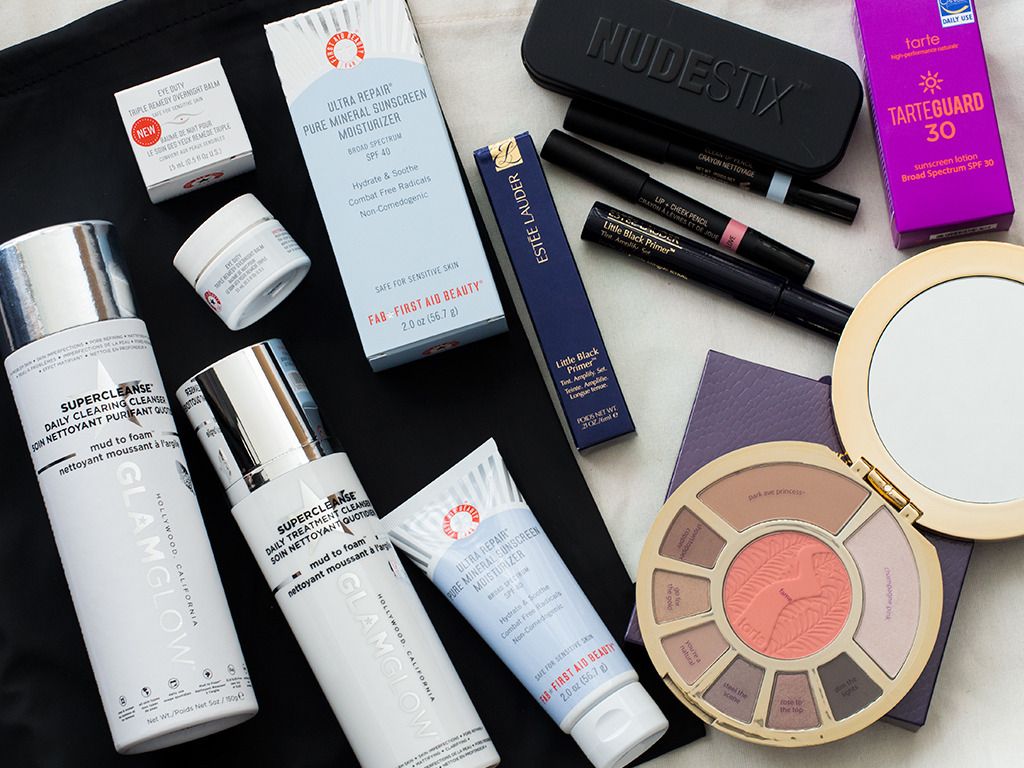 Being a big fan of their masks (I literally have multiple backups), I've been wanting to try the GLAM GLOW Daily Clearing Cleanser for a while. With my current cleanser running out and the great feedback of this cleanser, I consider it a sign lol. I'm also running out of my eye cream, which I seem to go through them very quickly, I decided to try out the First Aid Beauty Triple Remedy Overnight Balm. And since Summer is coming up, I'm adding two new sunscreens—First Aid Beauty Ultra Repair Pure Mineral Sunscreen Moisturizer SPF 40 and Tarte Tarteguard 30— to my regime.
On the makeup front, I've been quite into the minimalistic makeup routine. Sticking with that theme, I got the Nudestix Lip+Cheek Pencil in Love and their new Clean-up Pencil. I also got the Esteé Lauder Little Black Primer, which is a black mascara base (as oppose to the white ones that we used to see). It's such an interesting concept that I can't resist try. Speaking of irresistible, talk about the Tarte Showstopper Clay Palette! It's just too pretty...
I also took this opportunity to stock up some of my old favourites, including the First Aid Beauty Eye Duty Triple Remedy and Marc Jacob Beauty Remedy Concealer Pen for my under eye; Anastasia Brow Wiz and Benefit Gimme Brow for my brows, Hourglass Veil Mineral Primer Jumbo Size for my face, and Sephora Collection Dry Clean Solid Brush Cleanser for my brushes. I would love to stock up on more things but it hurts my wallet to buy more lol.
So... my fellow VIB Rouges and VIBs, have you taken advantage of the Sephora Spring Sale yet? What did you get? If not, just a friendly reminder, it's ending soon (cue evil laughs). But in all seriousness, it's a great opportunity to stock up some old faves and snatch those products you have been eyeing on for weeks. If you do end up getting something from the sale, let me know what you got!
Until next time,
x Rica