Getting into the Festive Spirit | OOTD
November 16, 2015
• Brandy Melville, Dynamite, Fashion, Holiday, Hollister, Hong Kong, Life, MANSUR GAVRIEL, OOTD, Toronto, Toronto Events
You know it's almost the Holidays when Santa comes to town. This past weekend, the annual Santa Claus Parade took place in downtown Toronto. The man and I took this great opportunity to getting into festive mode. Even though it was a beautiful day, it was still quite chilly, so I prepared myself with a chunky knit sweater and knee high boots with fleece inside.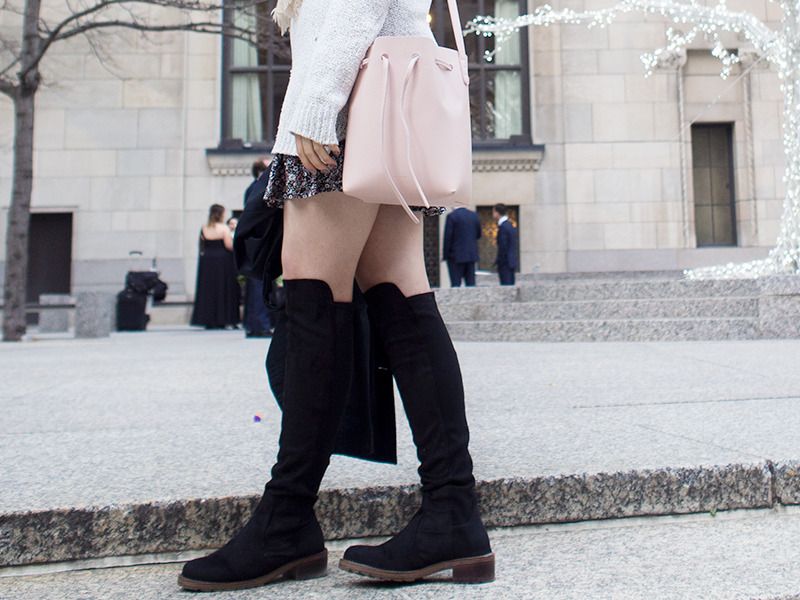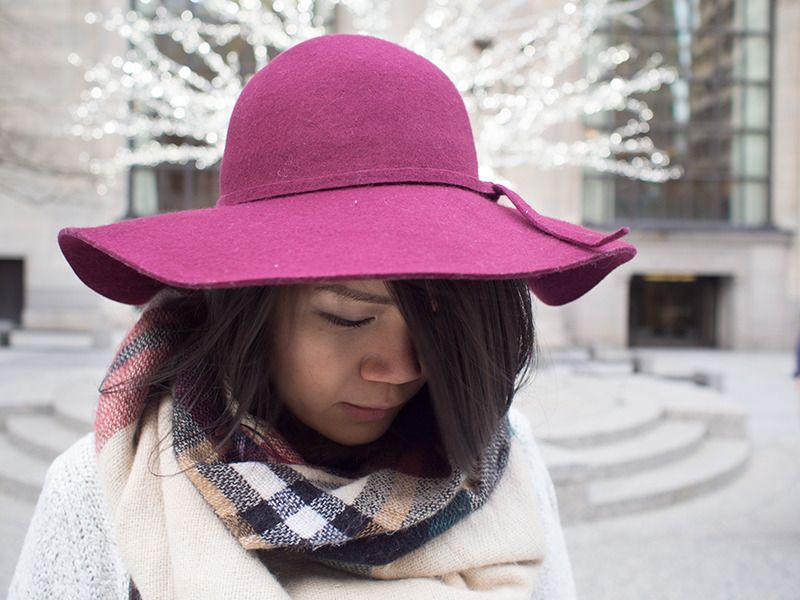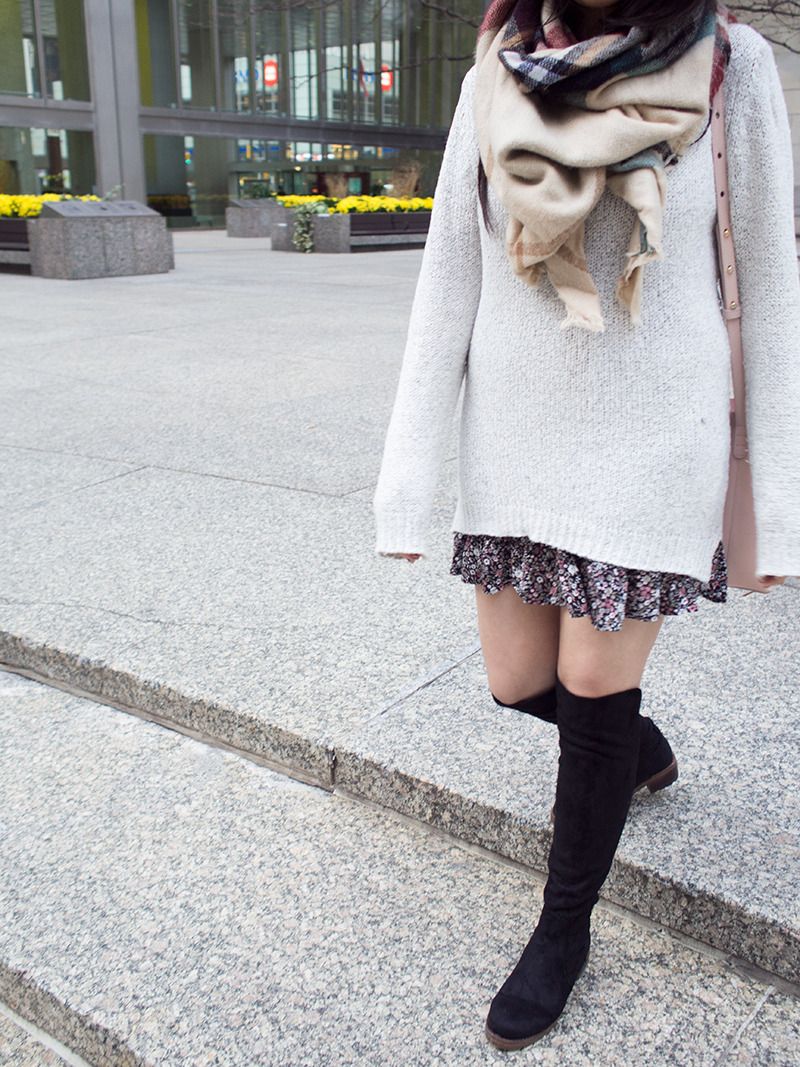 Sweater: Brandy Melville | Dress: Hollister x Lucy Hale | Blanket Scarf: Dynamite (similar in black) |
Bucket Bag: MANSUR GAVRIEL | Trench Jacket: MICHAEL Michael Kors | Hat & Boots: Hong Kong
Of course, it wouldn't be a complete experience without getting a Red Nose.
I'm red nose ready. Bring it on, Holiday season!
Until next time,