Party On with Benefit Real Cheeky Party Blushing Beauty Kit | Holiday 2015
November 5, 2015
• Beauty, Benefit, Benefit Cosmetics, Blush, Bronzer, Highlighter, Holiday, Holiday Collection, Review, Swatches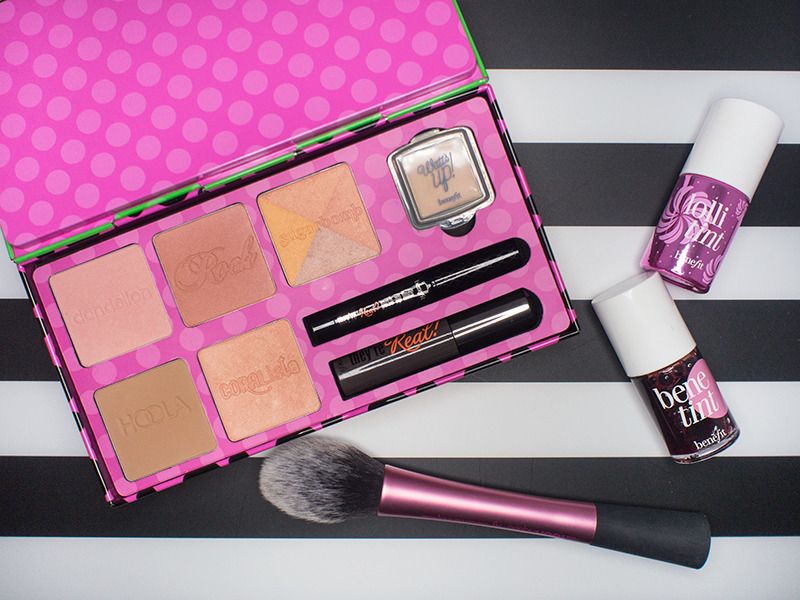 Last year we went head over heels for the
Benefit Cheeky Sweet Spot Box O' Blushes
, which features all, but one (Dallas), of their then current line up of their box o' powder. The kit was sold out so quickly last year, it has done so well that they're doing it again... but a little differently this year...
In the
Benefit Real Cheeky Party Blushing Beauty Kit (CA $54 / US $42)
, instead of BellaBamba, which sadly is no longer part of their box o' powder line up, they included the mini version of
Watt's Up
Highlighter,
They're Real Mascara
, and
They're Real Push Up Liner
, along with
Dandelion
,
Rockateur
,
Sugarbomb
,
Hoola
and
Coralista
.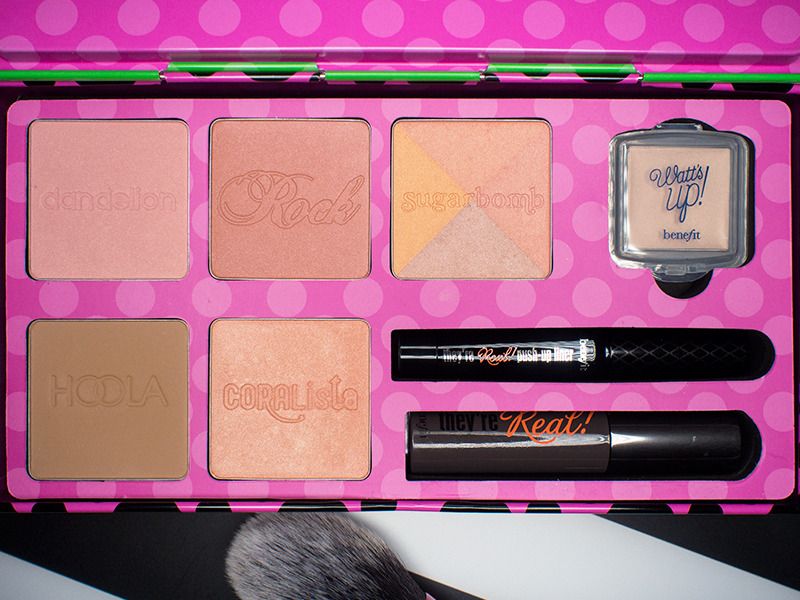 Dandelion is a soft ballerina pink blush
Rockateur is a golden rosy pink blush
Sugarbomb contains 4 colours (peach, soft plum, pink and rose) that are meant to swirl together and give you a shimmering pink look.
Hoola is a neutral bronzing shade (perfect for contouring)
Coralista is a peachy coral (more peachy in this kit than pink)
Watt's Up is a soft golden highlighter.
They're Real Mascara and Push Up Liner included in this kit are the original black
The inclusion of the
They're Real Mascara
and
Push Up Liner
is a good idea because it makes the kit even more travel friendly. Just throw in your bases, brow products, and eyeshadows, you'll be good to go.
Like the original box o' powder, the ones included in this kit are pigmented and it applies smoothly. Some are a bit more powdery than the others, like
Dandelion
, especially when swatched. But the powdery problem is not bad when you're applying using a brush.
Swatches (heavy) L to R: Hoola, Coralista, Dandelion, Rockateur, Sugarbomb, Watt's Up!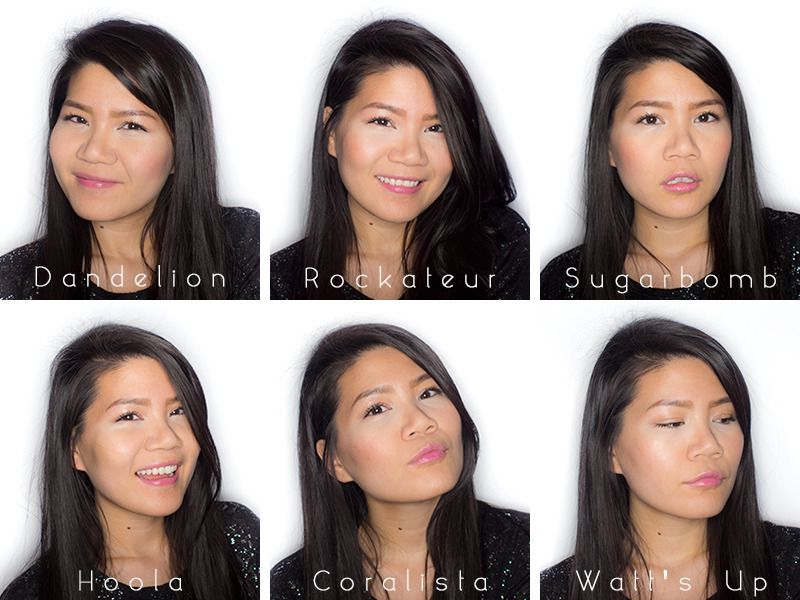 Most of the colours in the kit are pretty consistent with their full size counterpart when swatched. There are some noticeable differences when you swatch
Coralista
in this kit next to the one in full size. I'm not sure if it's because mine is older and they changed their formula, or if it's because the kit is just different. In the full size
Coralista
, it has a bit more pink, whereas the kit version is a bit more peachy. However, when it's applied, I didn't really see much of a difference on my face.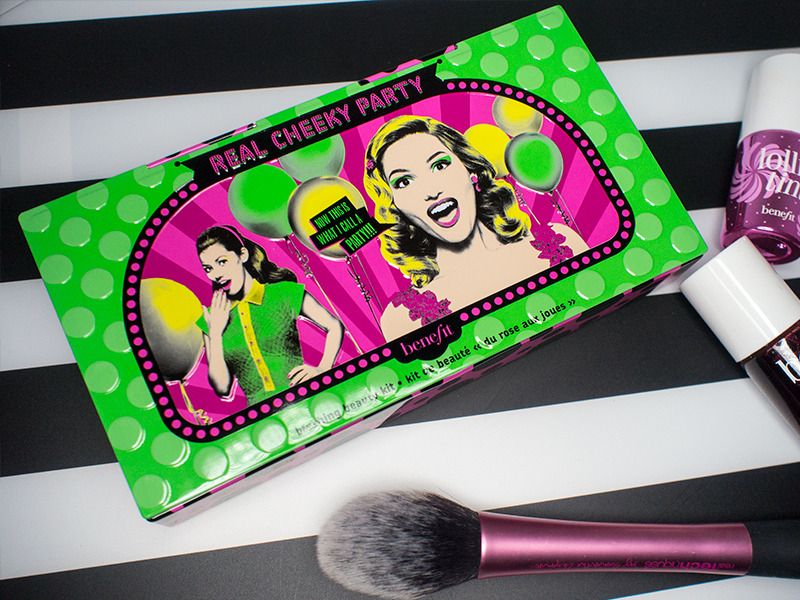 If you already have most of the blushes in this tint, or if you have gotten last year's version, I'd skip it. These blushes last for ages, you might as well spend your money getting the powder you haven't tried, or get something else. For the mascara and liner, they actually have a smaller kit that features the two, so if you're looking to try those and you have a few of the blushes already, get that kit instead.
That being said, it's definitely a great value kit and it'll make a great gift, especially for those who have not tried their box o' powders! If you haven't tried them, you should, at least try Rockateur, it's my fave.
Will you be getting this kit?
Until next time,
*Disclosure: Products mentioned in this post were provided to The Office Chic for review consideration. As always, all the opinions expressed here are my own and are in no way influenced by any advertiser, affiliate, public relations firm or brands.