Quo by ORLY MegaPixel FX Nail Polish Helps You Sparkle Through the Snow | Review, Photos & Swatches + Holiday Countdown Day 3
December 3, 2013
• Beauty, Glitter, Holiday, Holiday Collection, Nail Art, Nail Polishes, Nails, Product Photos, Quo by Orly, Quo Cosmetics, Review, Shoppers Drug Mart, Swatches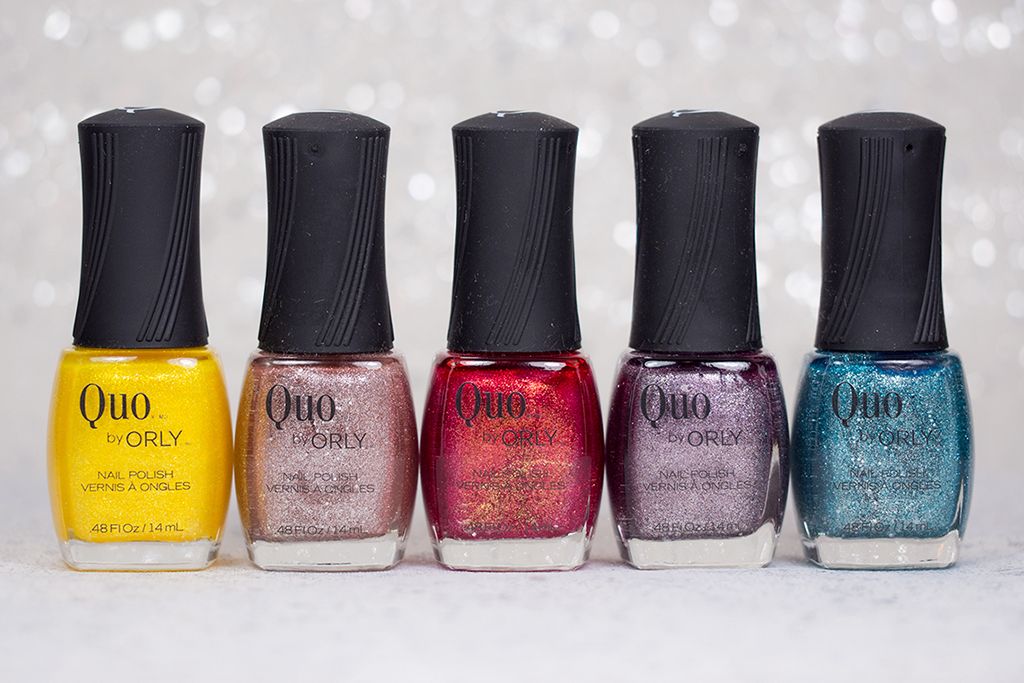 The Quo by ORLY MegaPixel FX line has been out at Shoppers Drug Mart since this Summer. And for the Holidays, they come out with 5 new shades that would help you sparkle your way through the holidays:
Mega Canary: yellow with golden glitters
Mega Rose: rosy beige with silver glitters
Mega Fuchsia: cherry red with golden shimmer and glitters
Mega Plum: light plum with silver glitters
Mega Aqua: celeste blue with silver glitters
The whole MegaPixel FX range a texture glitter polish, much like OPI Liquid Sand or Zoya Pixie Dust. They are designed to have a lot of glitter and gives a pixilated look. It feels and look like it has a multi-dimensional finish. These glitters are so opaque that one coat is probably enough for most shade, though two would be the most ideal.
If you're using it on top of another polish, then one coat is great so that you can still see the colour under the glitters. Of course you can always wear this alone with or without a topcoat. Adding a top coat will give you more of a regular glossy glitter polish finish, while without your manicure will look more matte and gritty.
MegaCanary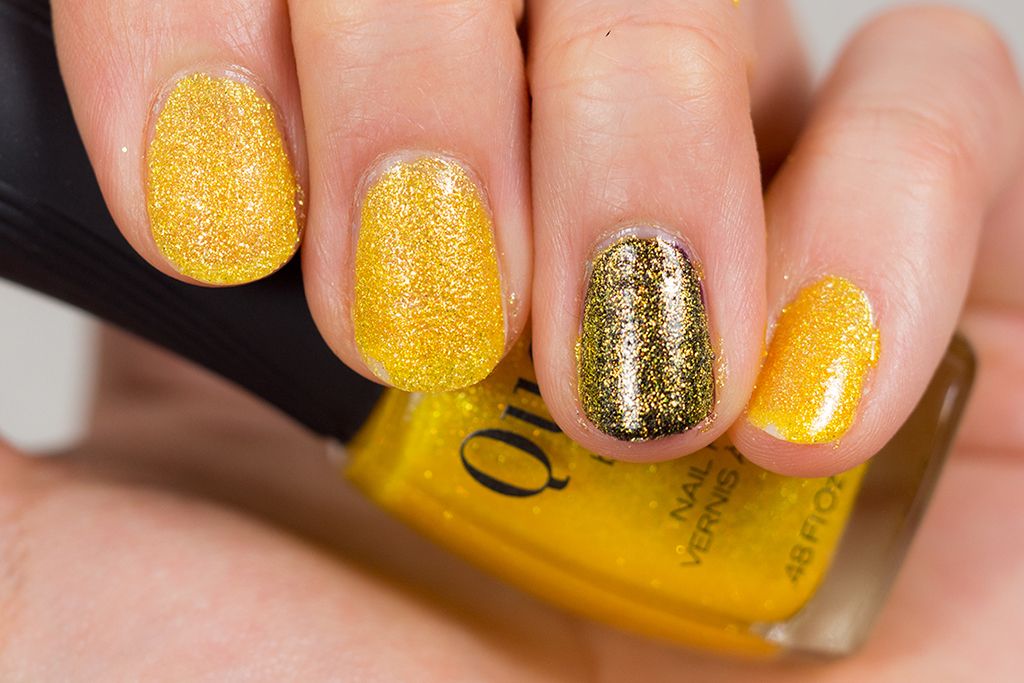 MegaCanary; ring finger with L'Oreal Breaking Curfew under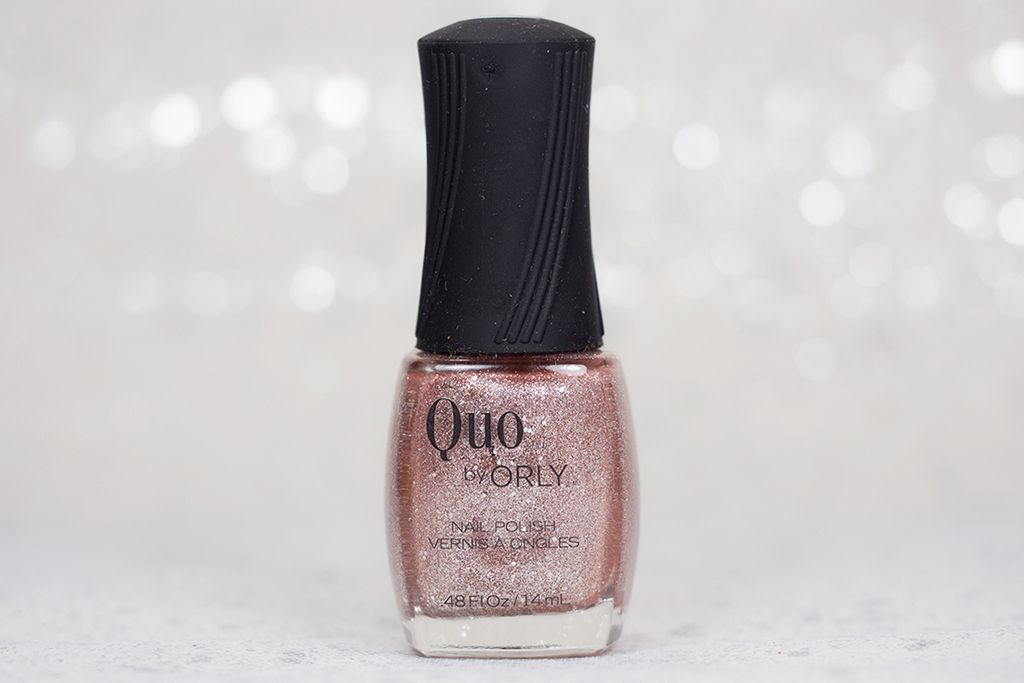 MegaRose
MegaRose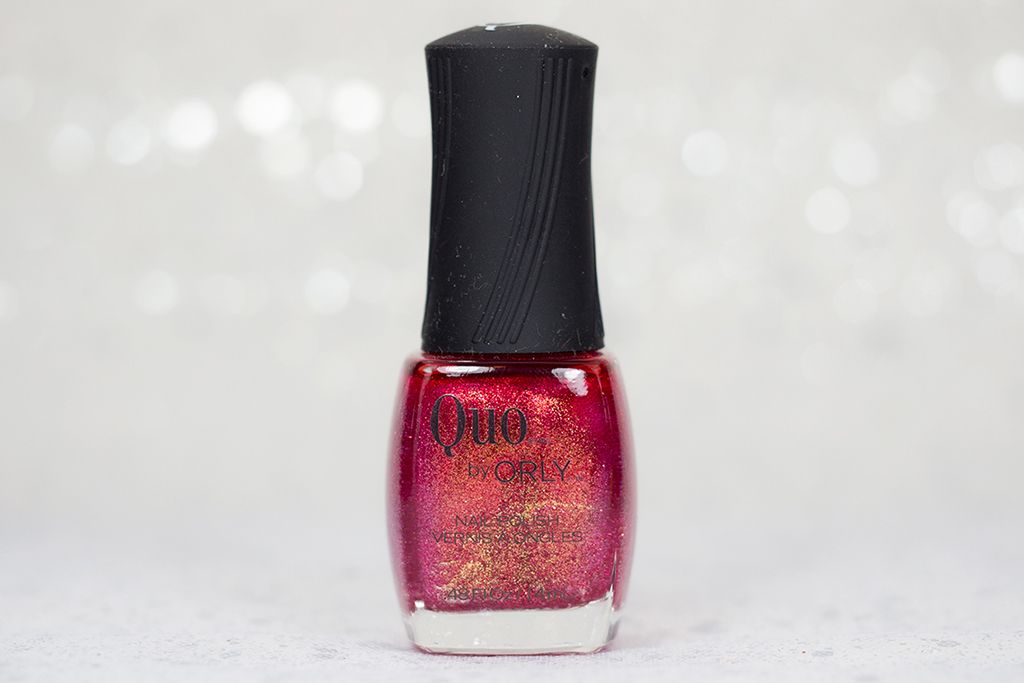 MegaFuchsia
MegaFuchsia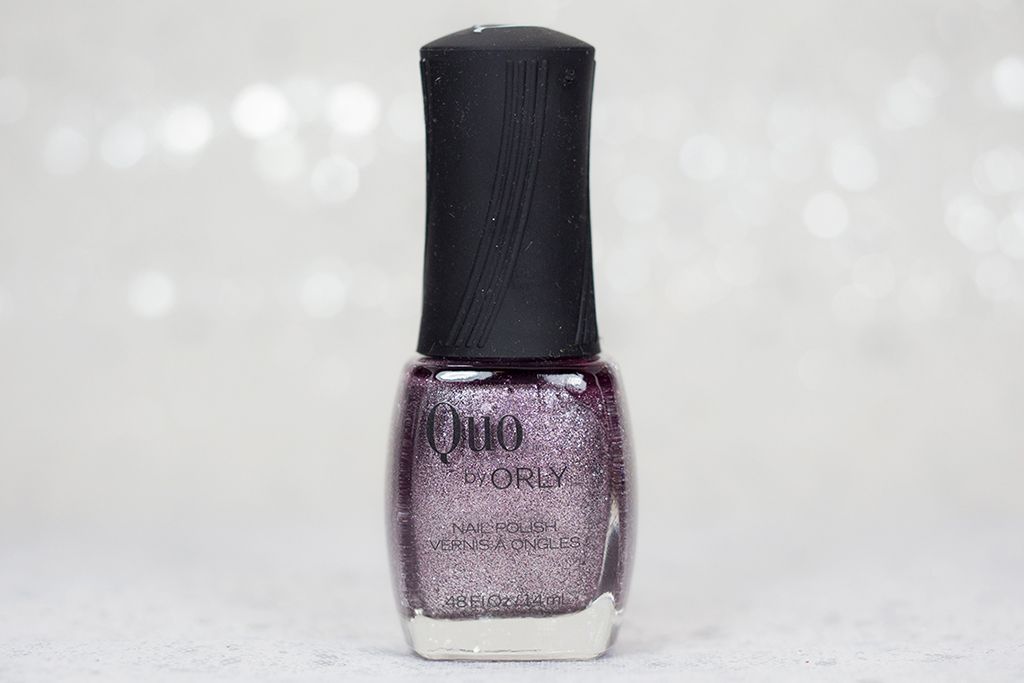 MegaPlum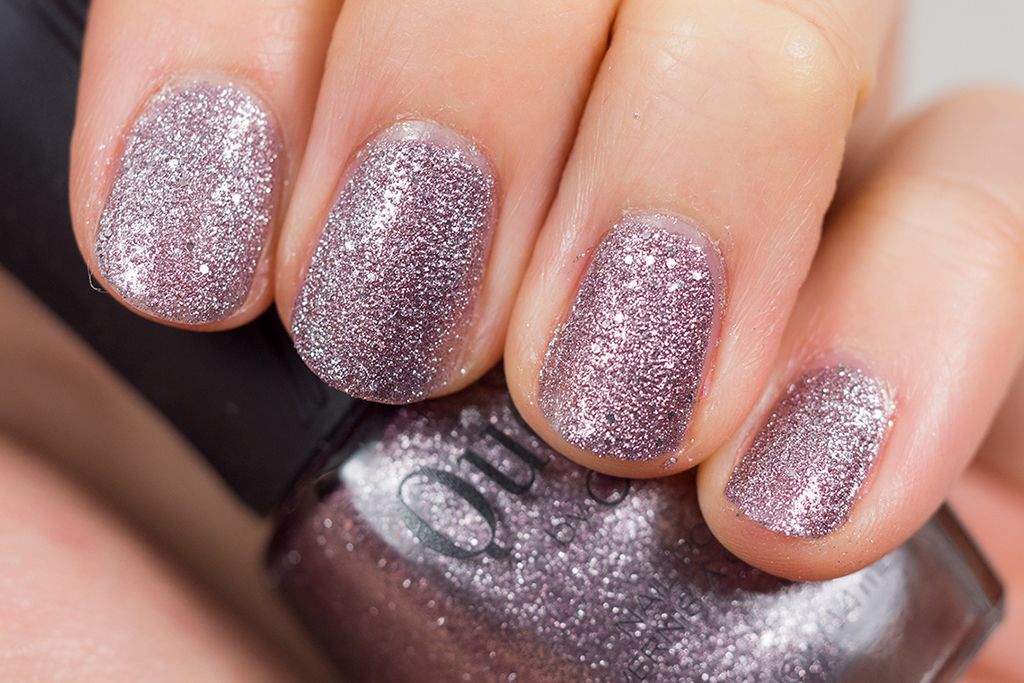 MegaPlum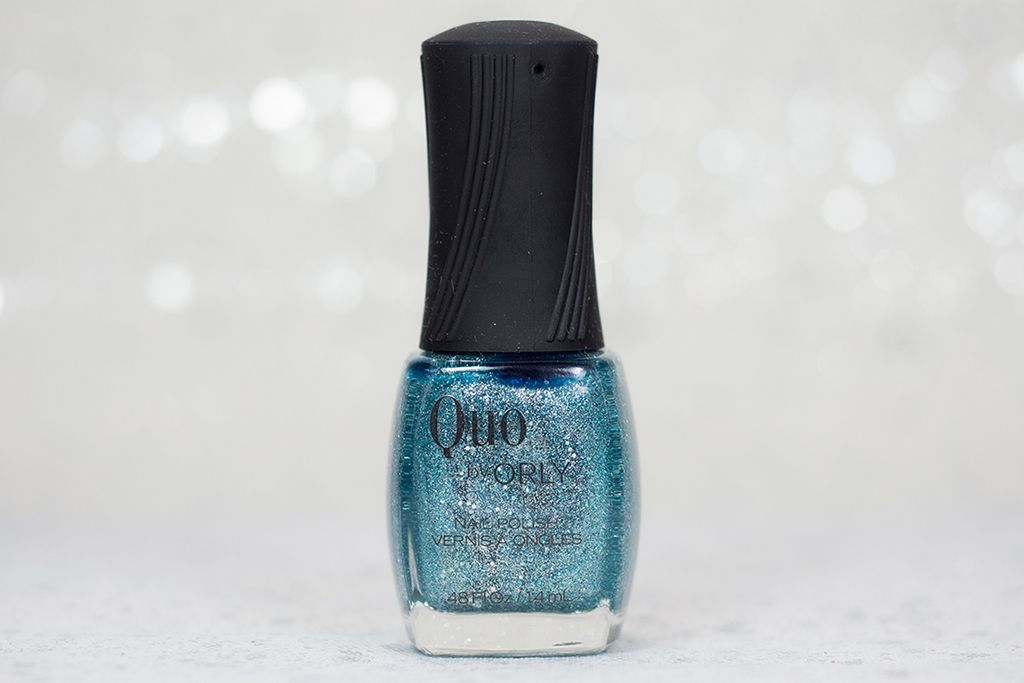 MegaAqua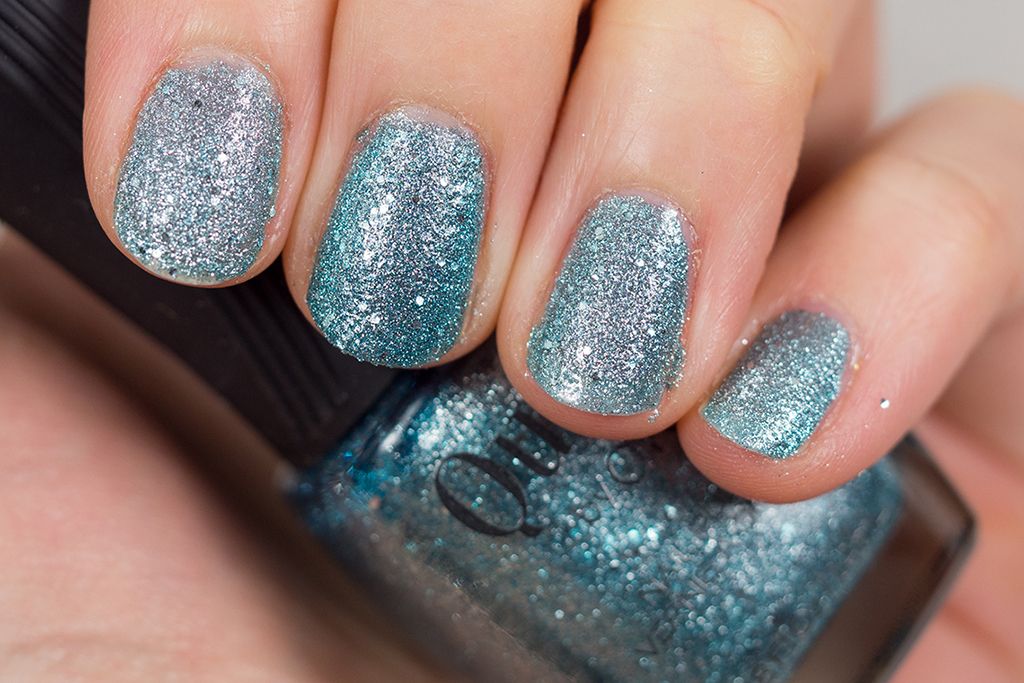 MegaAqua
These glitters are also quite easy to remove, it was very surprising. It's nor as easy as removing regular nail polishes, but they don't cling on your nails as bad as traditional glitter nail polishes. This is a huge plus for me because I have no patience and removing glitter nail polishes frustrates me. Speaking of patience, these also dry down fairly quickly, which is another big plus!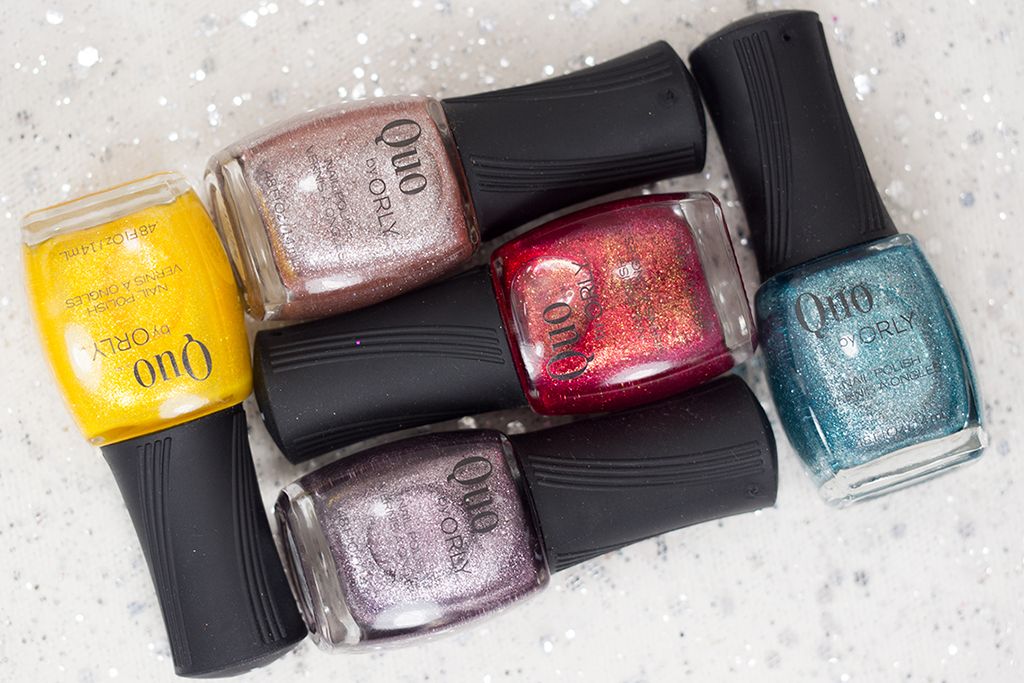 Overall, whether you like liquid sand or pixie dust, you will fore sure like the Quo by ORLY MegaPixel FX Nail Polishes as well. All shades are consistent across the board. They give an interesting matte texturized finish with sparkles. They dry down really fast and the removal was quite easy, which I adore. If you like texture or glitter or both, definitely check them at a SDM nail stand next time!
| | |
| --- | --- |
| Value: | |
| Quality: | |
| Longevity: | |
| Practicality: | |
| Packaging: | |
| | |
*****
On another note, it's Day 3 of the Holiday Countdown! Here's what we got today...
And the mani...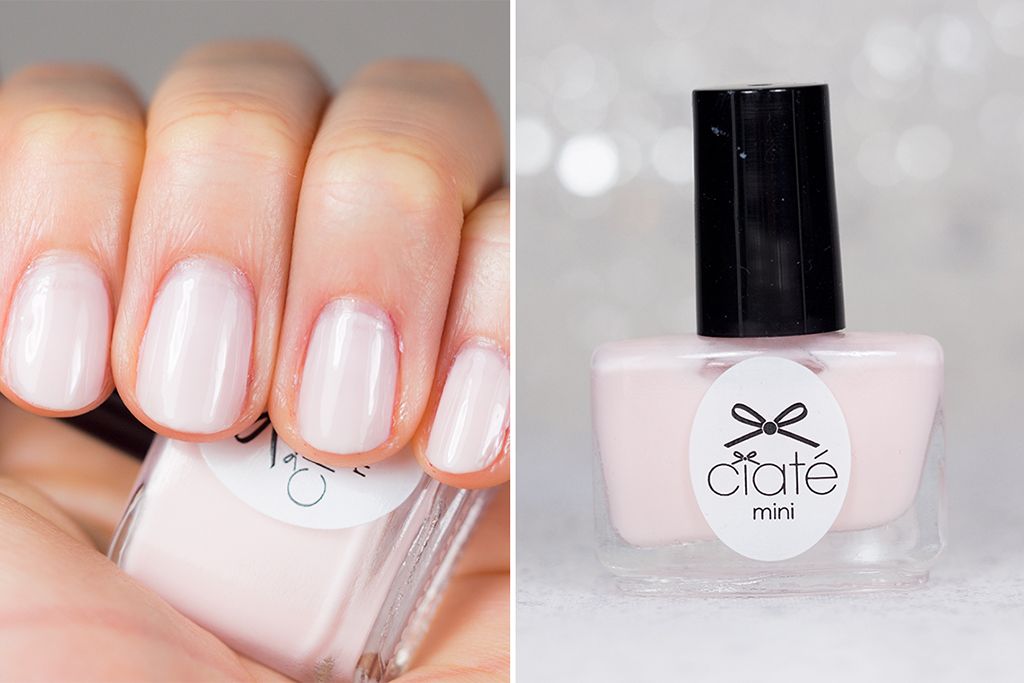 *****
For 12 Days of Beauty, I picked the theme Après Ski. Even Though I don't like skiing, I love the Après Ski look and I decided to recreate it using a few COVERGIRL products including their CleanGlow Bronzer and the Flamed Out Shadow Pencil in Crystal Flame and Silver Flame.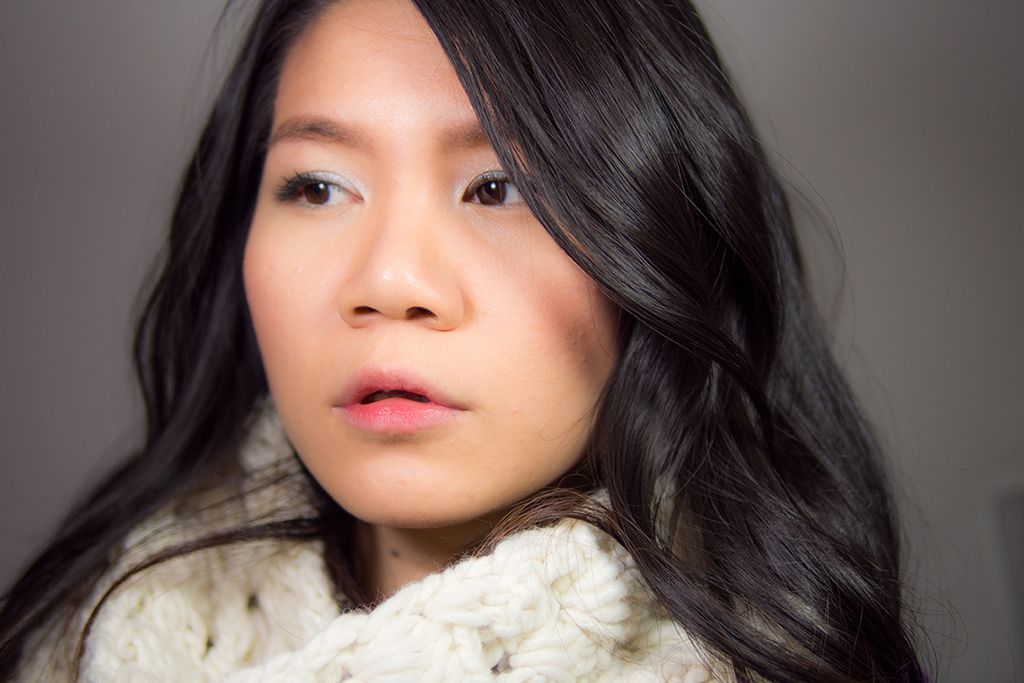 I decided to just go with a little tint on the middle of my lips so I look more like I came in from outside. I like that the bronzer has some beige shades to it for me to add a natural glow. I quite like how this turned out! What do you guys think?
Until next time,
x Rica
Disclosure: I am a #BeautyUnited blogger. As part of my affiliation with this group I receive products and special access to P&G events. The opinions on this blog are my own.
Some products mentioned in this post were provided to The Office Chic for review consideration. As always, all the opinions expressed here are my own and are in no way influenced by any advertiser, affiliate, public relations firm or brands.