YSL Youth Liberator Serum Foundation Makes Me Believe in Second Chances | Weekly Spotlight
March 28, 2014
• Beauty, Complexion, Face, Foundation, Product Photos, Review, Sephora, Serum, Skincare, Swatches, YSL, Yves Saint Laurent

Have you ever given second chance to a beauty product and completely changed your mind about it? I would say half the times it work out that way and this is one of those times.
I originally tried out the YSL Youth Liberator Serum Foundation (CA $72 / US $69) back in the Summer and didn't really like it. Knowing that there are so many rave reviews out there, I feel like it deserves a second chance. So fast forward a few months, I began to use it in the Winter. Long story short, I'm glad that I gave it another shot.
YSL Youth Liberator Serum Foundation

The texture of this foundation feels like a gel serum. It is not that liquidy, so I find I need to use 2 to 3 pumps for my whole face to get a medium-high coverage. It does a great job at covering redness and most imperfection. I don't normally put foundation under my eyes, so I can't comment on that. But for my acne scaring or active breakouts, I still need concealer here and there. (I was having a bad skin week when the before and after pictures were taken :/). That being said, if I have a better skin week, I can get away with foundation only.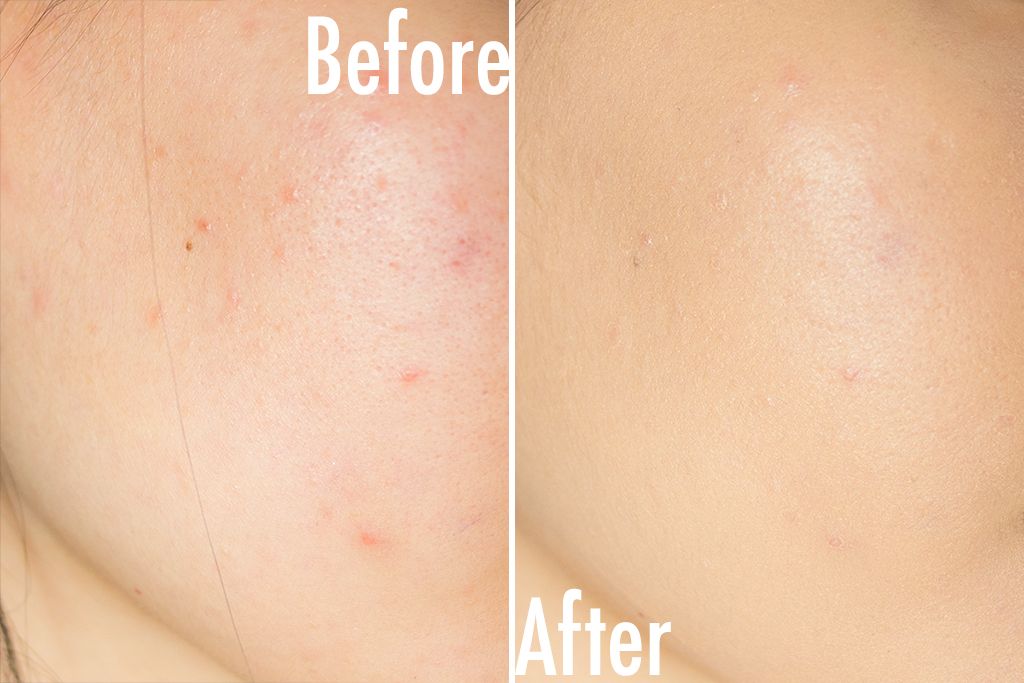 L: bare face; right after YSL Youth Liberator Serum Foundation
YSL Youth Liberator Serum Foundation swatches... note the consistency in the middle picture

It has long lasting "glow from within" look when I wear the foundation, probably because of the serum in it. I do get shiny about 4-5 hours in because I have oily skin, but it's not in an oil slick way. Somehow my skin still looks glowy and plumped even thought I got a bit oily. I would say it has pretty good staying power on my oily skin (with setting powder on top); about 6 hours in, I start seeing fading around my nose area. My skin feels comfortable the whole day, it doesn't feel like I'm wearing a foundation (even lighter than tinted moisturizer).
The small pump

Other than the formula, I adore the glass bottle that it comes in, which lives up to its luxury status. It also comes with a pump, which is sanitary, but there's not much control with how much product you want to dispense. Overall, it is great medium to high coverage foundation that offers a healthy glow. It has good stay power and it feels comfortable on. If you have been longing a good hydrating foundation, get a sample of this from the Bay or other YSL counters.
Until next time,
x Rica
*Disclosure: Products mentioned in this post were provided to The Office Chic for review consideration. As always, all the opinions expressed here are my own and are in no way influenced by any advertiser, affiliate, public relations firm or brands.