L'Oréal Paris Color Riche Extraordinaire Lip Colors are Well Within My Comfort Zone | Review, Photos & Swatches
January 29, 2014
• Beauty, Beauty News, L'Oreal, L'Oreal Paris, L'Oréal Paris, Lip Balm, Lip Gloss, Lips, Liquid Lip Balm, Product Photos, Review, Swatches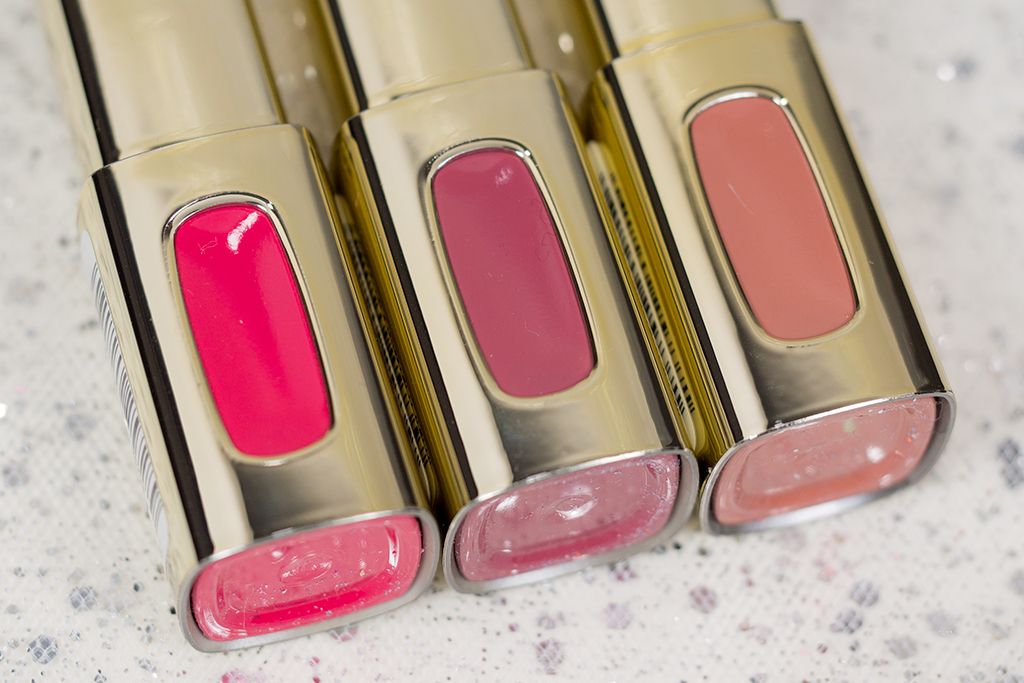 I don't have a bucket list to go skydiving, hike the Peru Machu Picchu trail, or simply wear the boldest makeup to work. Sorry for being so dull but doing things out of the ordinary is just not my style. Thankfully, the new L'Oréal Paris Color Riche Extraordinaire Lip Colors (CA $12.99 / US $9.99) are well within my comfort zone.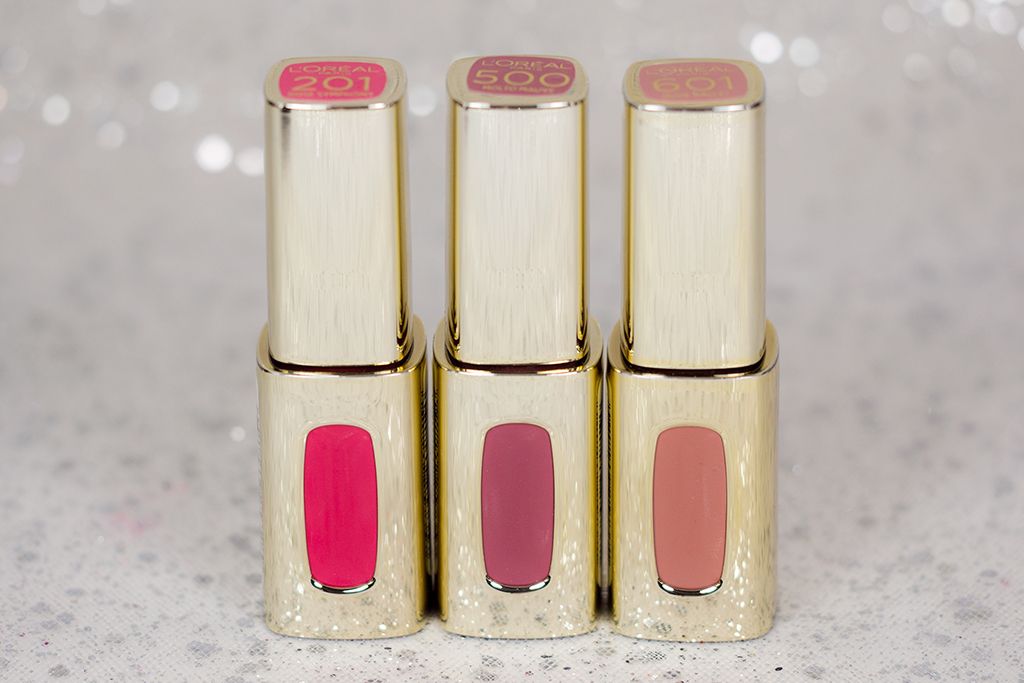 From the texture to the pigmentation, right down to the naming of each shade, the L'Oréal Extraodinaires are definitely my cup of tea. The texture of these is like a non-sticky lipgloss. Despite its resemblance, these are actually not your ordinary lip gloss. It has a lot more pigmentation than a typical gloss. Because of the oil blend formula, it feels quite slippery on the lip like a liquid lip balm, which makes it comfortable to wear. I also like how creamy the formula that it glides on smoothly, again, like a non-sticky lipgloss.
The downside of these is that there is not much of a lasting power. It is like a liquid lip balm, so you have to touch up every 2-4 hours depending on if you're drinking, eating, licking your lips, or like me, just talking a lot, haha. But I am pretty much a tint/tinted lip balm/liquid lip balm person, so I didn't mind it.
The applicator of this looks like a traditional sponge tip, but don't let it fool you. It is shaped like a flat tongue that is symmetrical on both sides. The applicator actually splits in half to help the product glide on your lips and hence a more even application.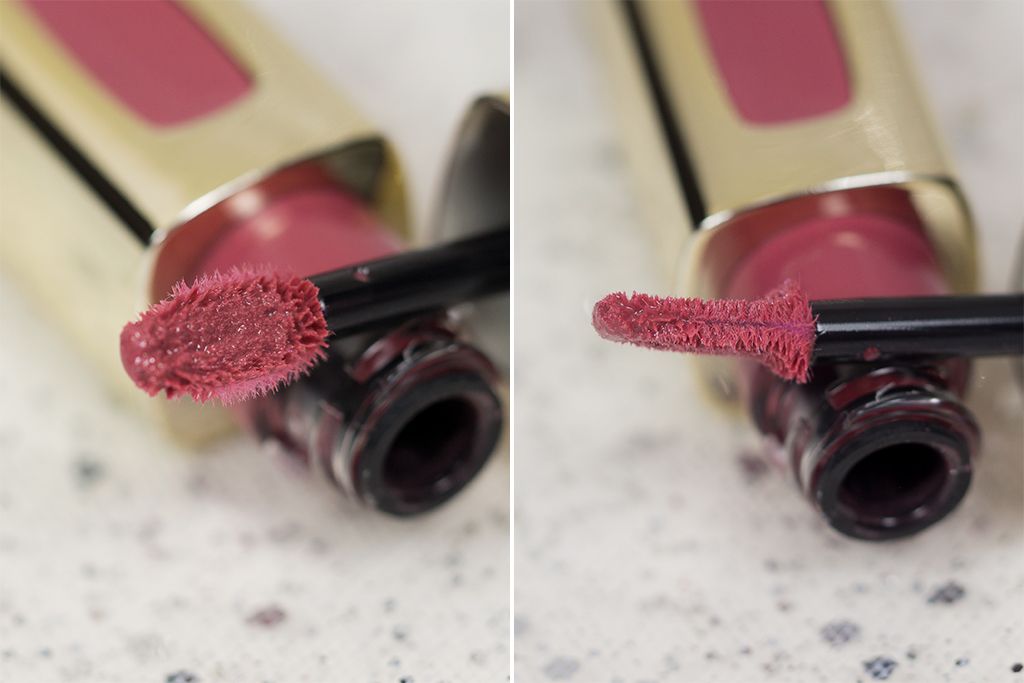 The applicator
The L'Oréal Extraodinaires available in 16 beautiful shades, which I first got a glimpse of, and even swatched some, at the L'Oréal Paris Spring Launch Preview Party. I have tried out 3 shades: Rose Symphony, Molto Mauve, and Nude Ballet.
Rose Symphony is a bright rose pink that is close to a watermelon pink. It might not be an everyday colour for most, it's still quite wearable. Having said that, it earned a place in my makeup bag for when I need a pick me up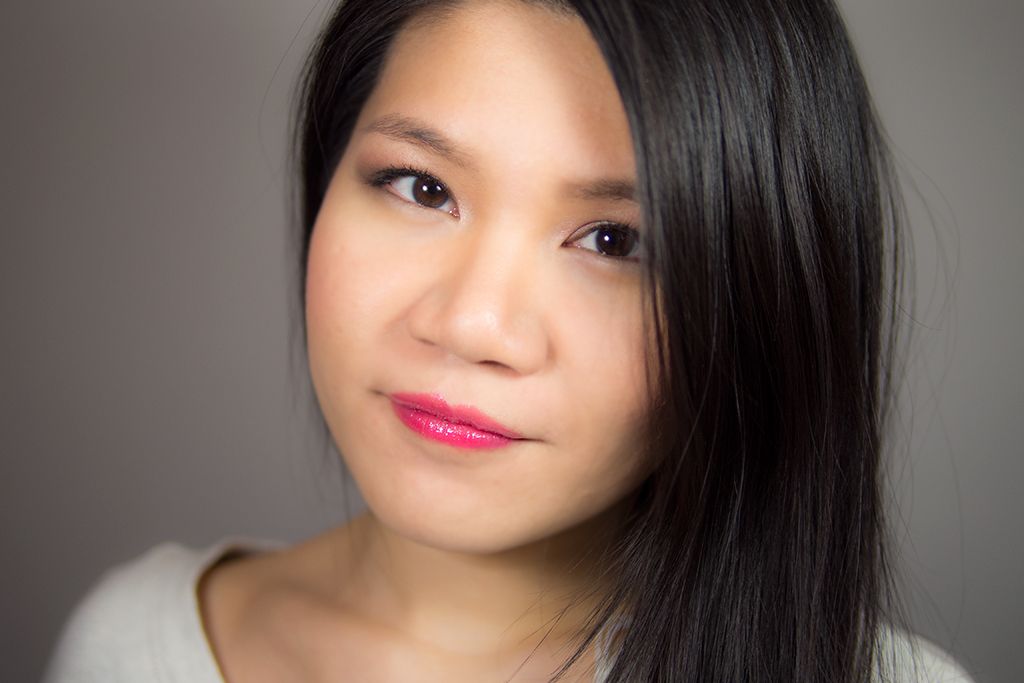 Molto Mauve is a rosy mauve may be my new my-lips-but-better (and slightly darker). It is something that I would wear every day to work without even thinking about it.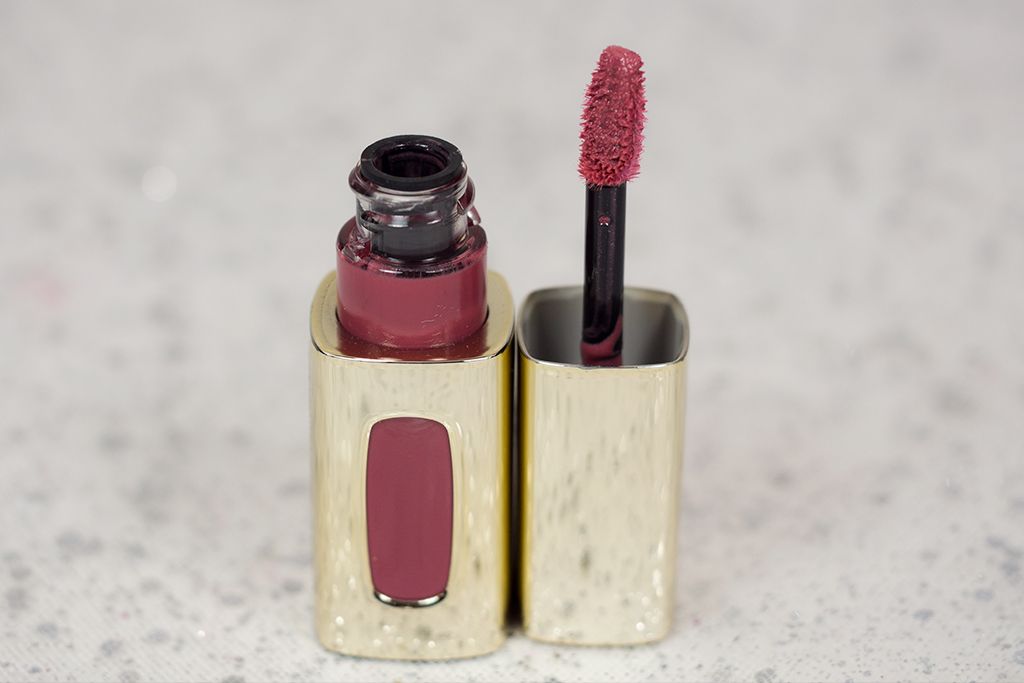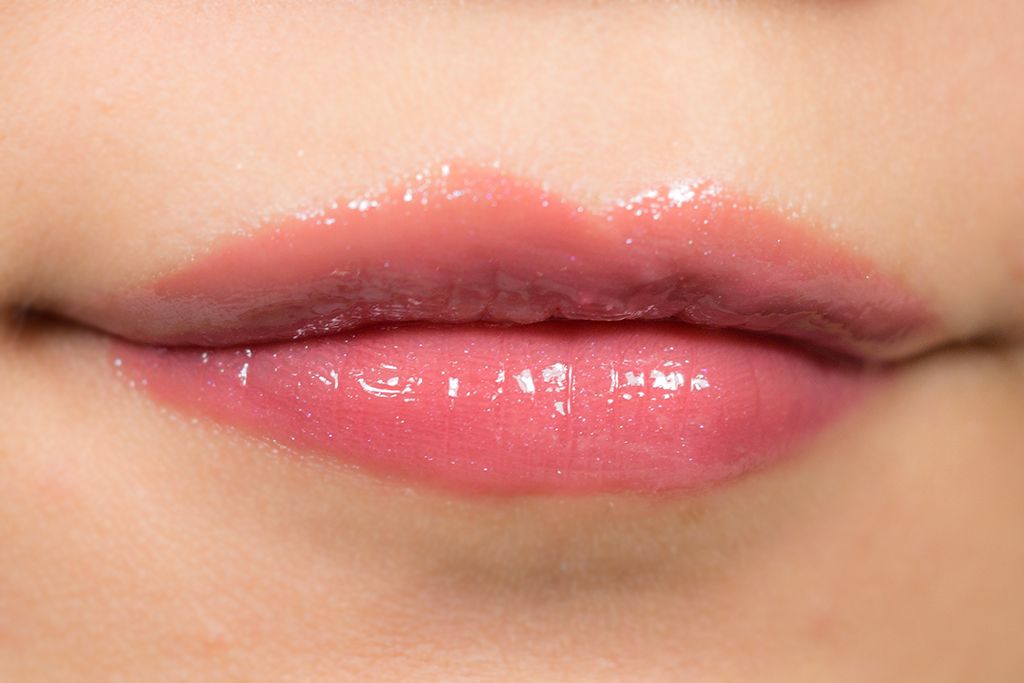 Nude Ballet is a true nude that goes well with everything. Nude lips might not be the it-makeup today, it is definitely staying. You may want to check this one out because it's a nude that does not wash you out.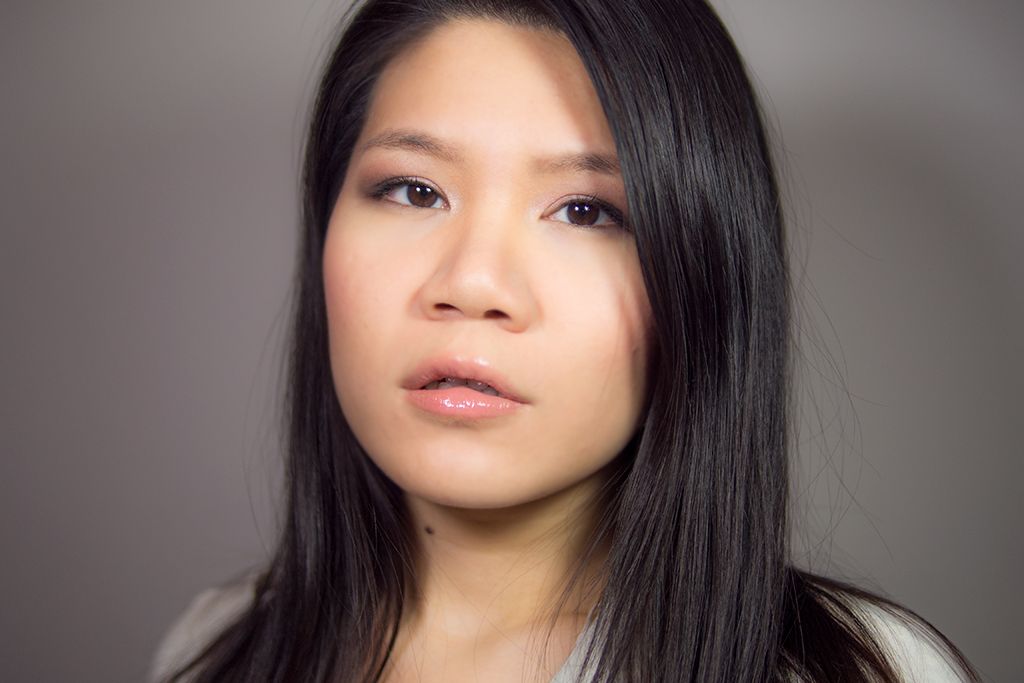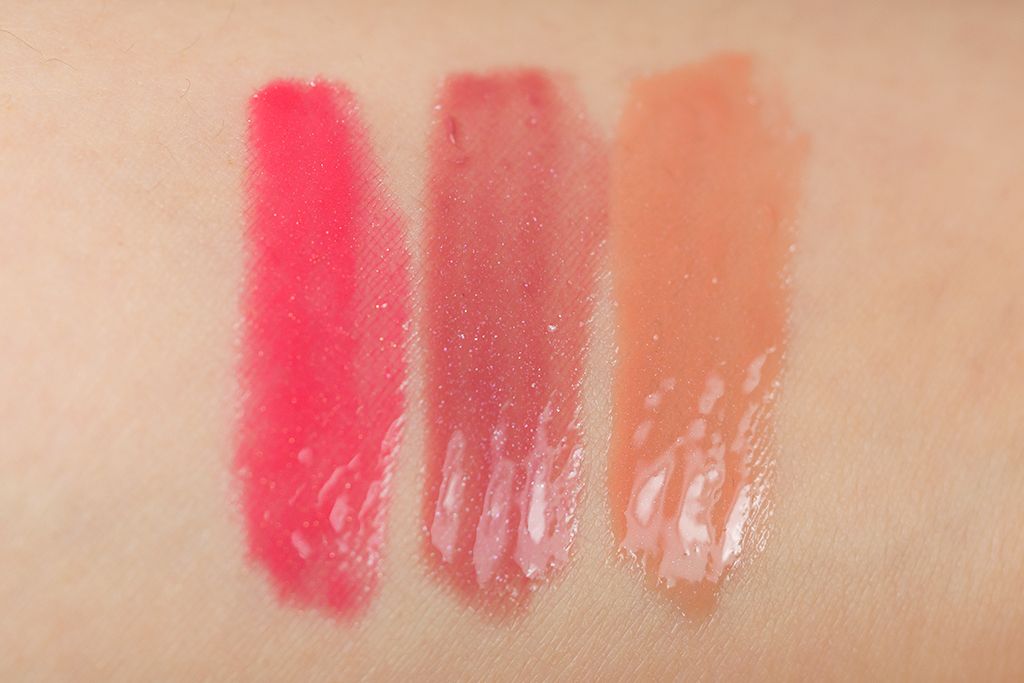 L to R: Rose Symphony, Molto Mauve, Nude Ballet
All the shades available:
Dancing Rose: Rosy mauve
Orange Tempo: Orange
Fuchsia Orchestra: Deep Fuchsia
Purple Prelude: Lavender nude
Coral Encore: Coral
Rose Melody: Rosy nude pink
Rouge Allergro: True red
Nude Ballet: Nude
Blushing Harmony: Purple pink
Violet Adagio: Dark plum
Molto Mauve: Rosy Mauve
Rose Symphony: Bright rose pink
Caramel Solo: Brown nude
Scarlet Concerto: Deep red
Ruby Solo: Ruby red
Pink Tremolo: Bright pink
If you notice, all the names are musical referenced. Being a part of choir and orchestra growing up, I feel that they are quite beautifully named, so elegant and graceful like its formula. I absolutely adore the extra thought on that.
Other than the names, I just really like the creamy and hydrating formula. The shade selection is quite good and there should be a shade out there for everyone. The downfall of these is the wear, so if you like your long lasting lippies, this might not be for you. But if you're a lip balm person like me, you may be really fond of these. When you visit a drugstore next, swatch a few and see how smooth the product is.
Until next time,
x Rica
*Disclosure: Products mentioned in this post were provided to The Office Chic for review consideration. As always, all the opinions expressed here are my own and are in no way influenced by any advertiser, affiliate, public relations firm or brands.